Technology:
costomized logo tool
Agesci –
Redesigning the tradition
Agesci contributes to the education promoting out-of-school activities following the principles of scouts. We built a multi-level information architecture for the website and designed a new visual identity, in order to meet the needs of local groups as well as national departments. We worked with Agesci in creating a new path towards the future.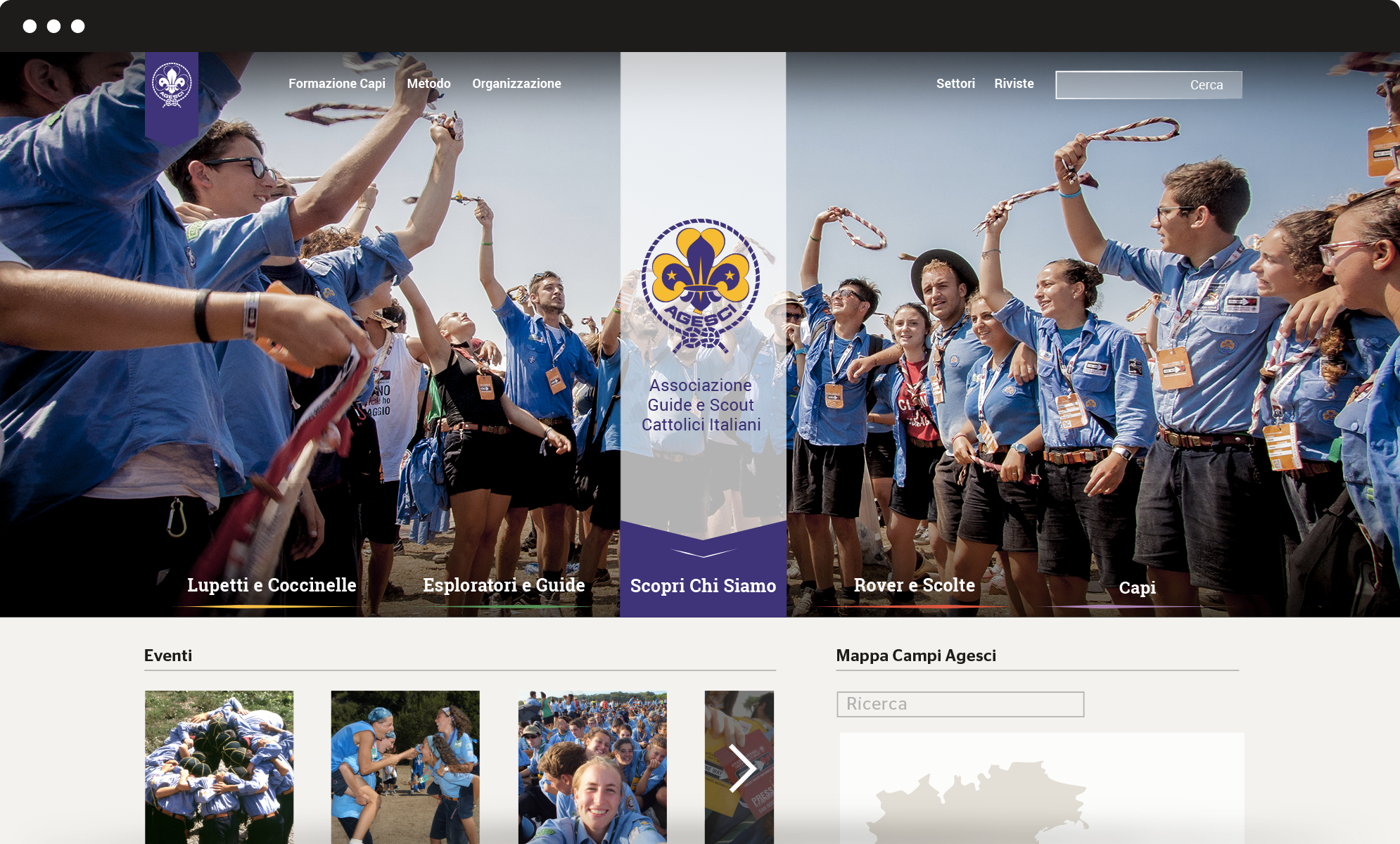 Information architecture
We completely redesigned the information architecture of Agesci website to simplify and optimize the navigation flow. The new vertical structure meets the interests of different kinds of users. The header plays a double role: it provides an overview of Agesci's world and serves as a launcher to get access to specific sections.
We also created four mini-sites for every branch: Lupetti and Coccinelle (8 to 12 years old), Esploratori and Guide (12 to 16 years old), Rover and Scolte (16 to 21 years old), Capi (older than 21 years old). Each has its own colour.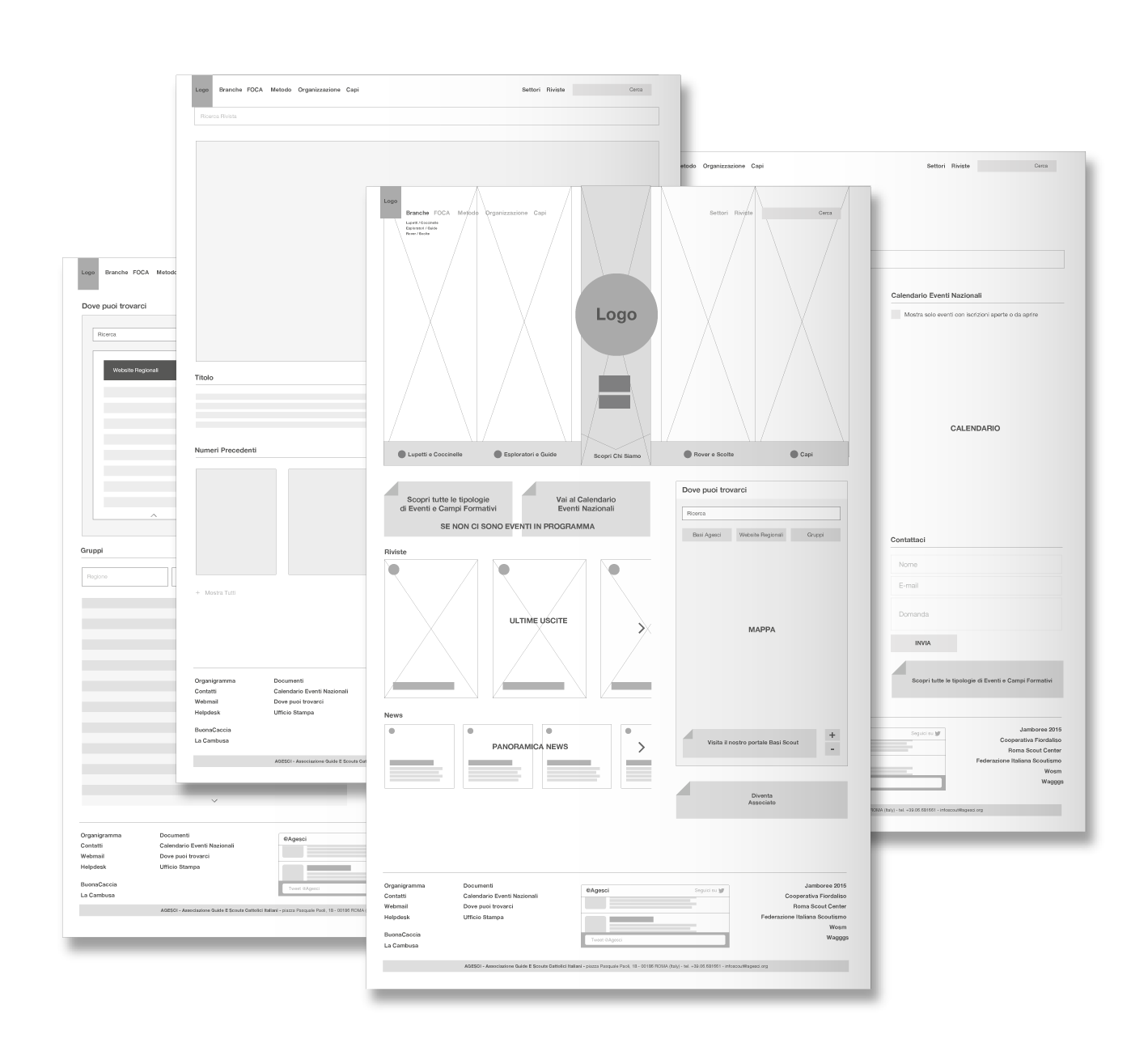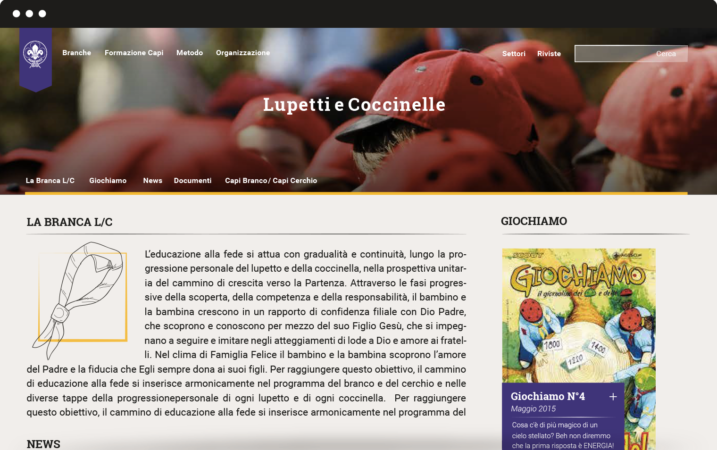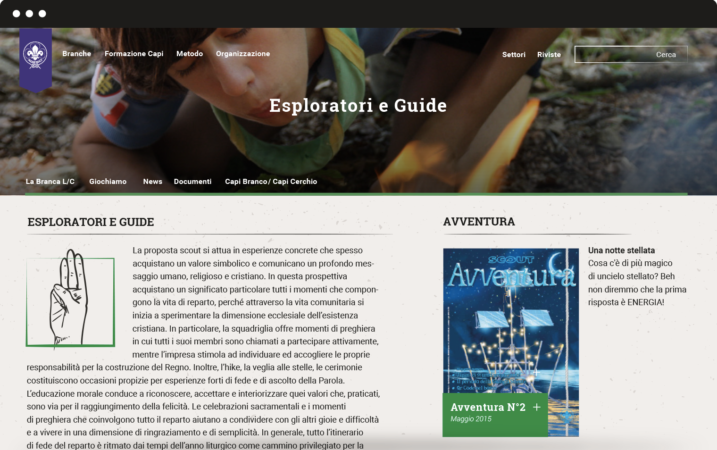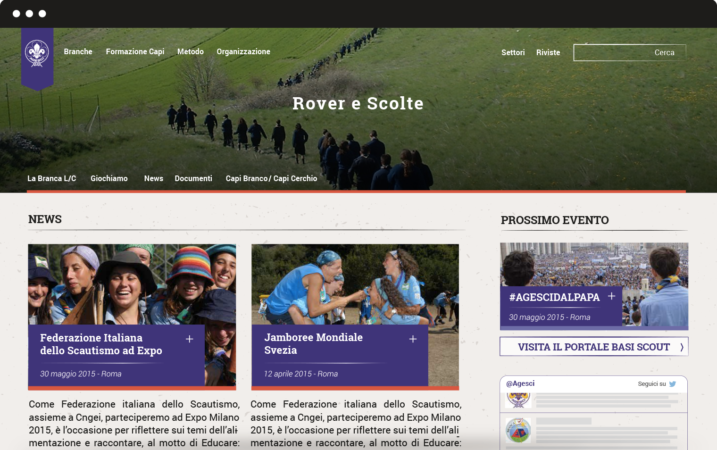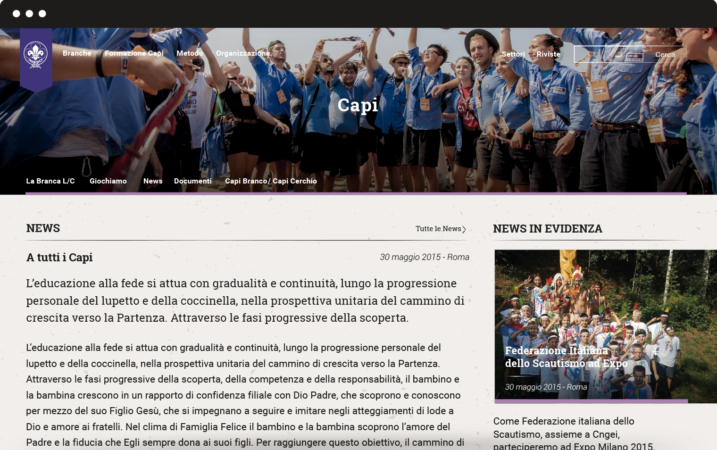 Graphic layout
We succeeded in finding graphic solutions that hold together tradition and innovation. Gold and violet are the traditional colours of Agesci logo: we chose three different shades of violet and combined them with three complementary colours, to let the violet emerge as the prominent colour. To guarantee high readability we chose Roboto and its serif version Roboto Slab as font: this choice also reflects special care for tradition because it's very similar to some fonts used for scouting manuals at the beginning of the century.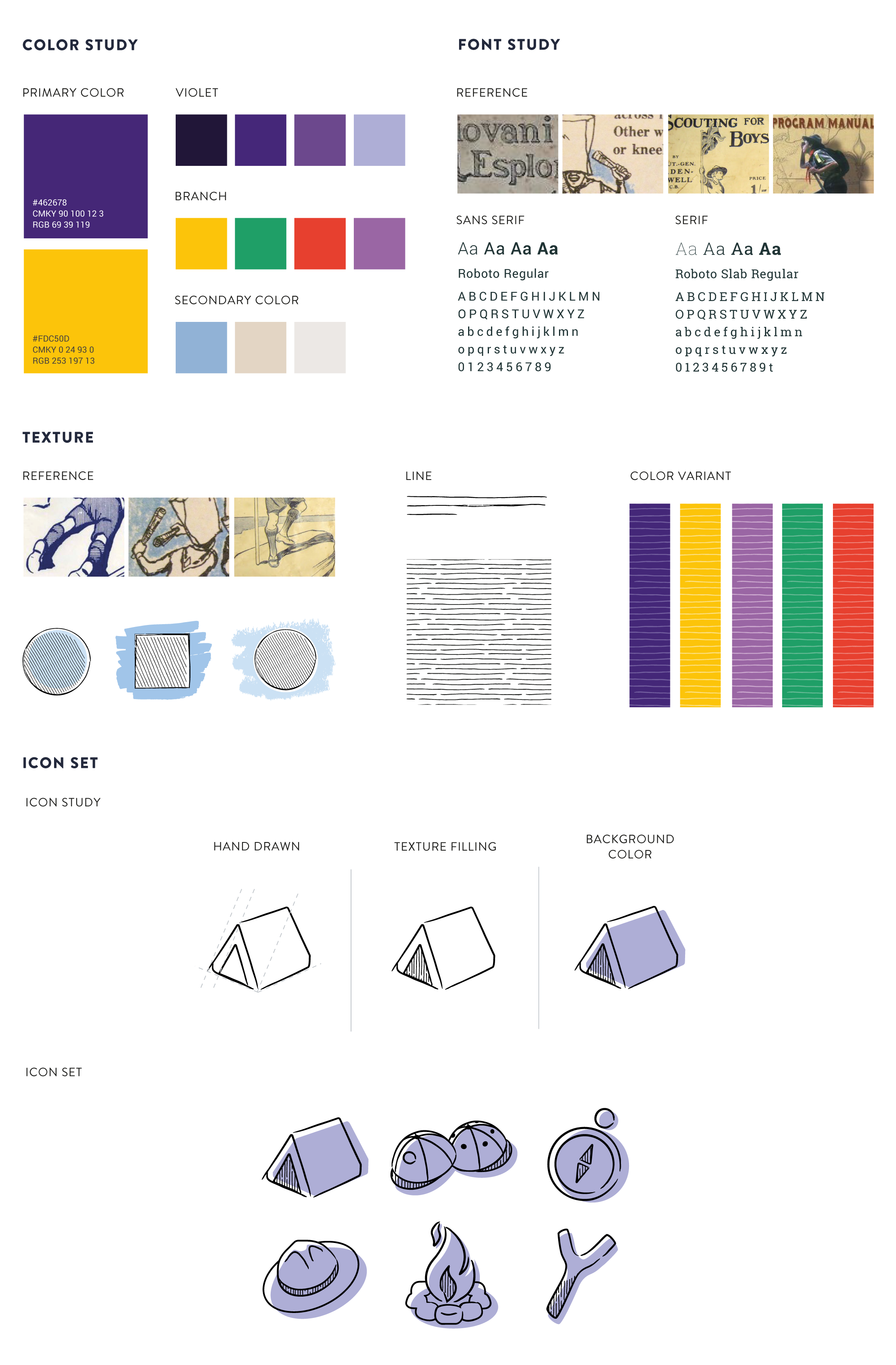 Visual identity
We worked on restyling the logo for regions, zones and groups and we designed a mono-colour logo mark to be used in informal contexts. We also designed patterns to renovate the main communication templates.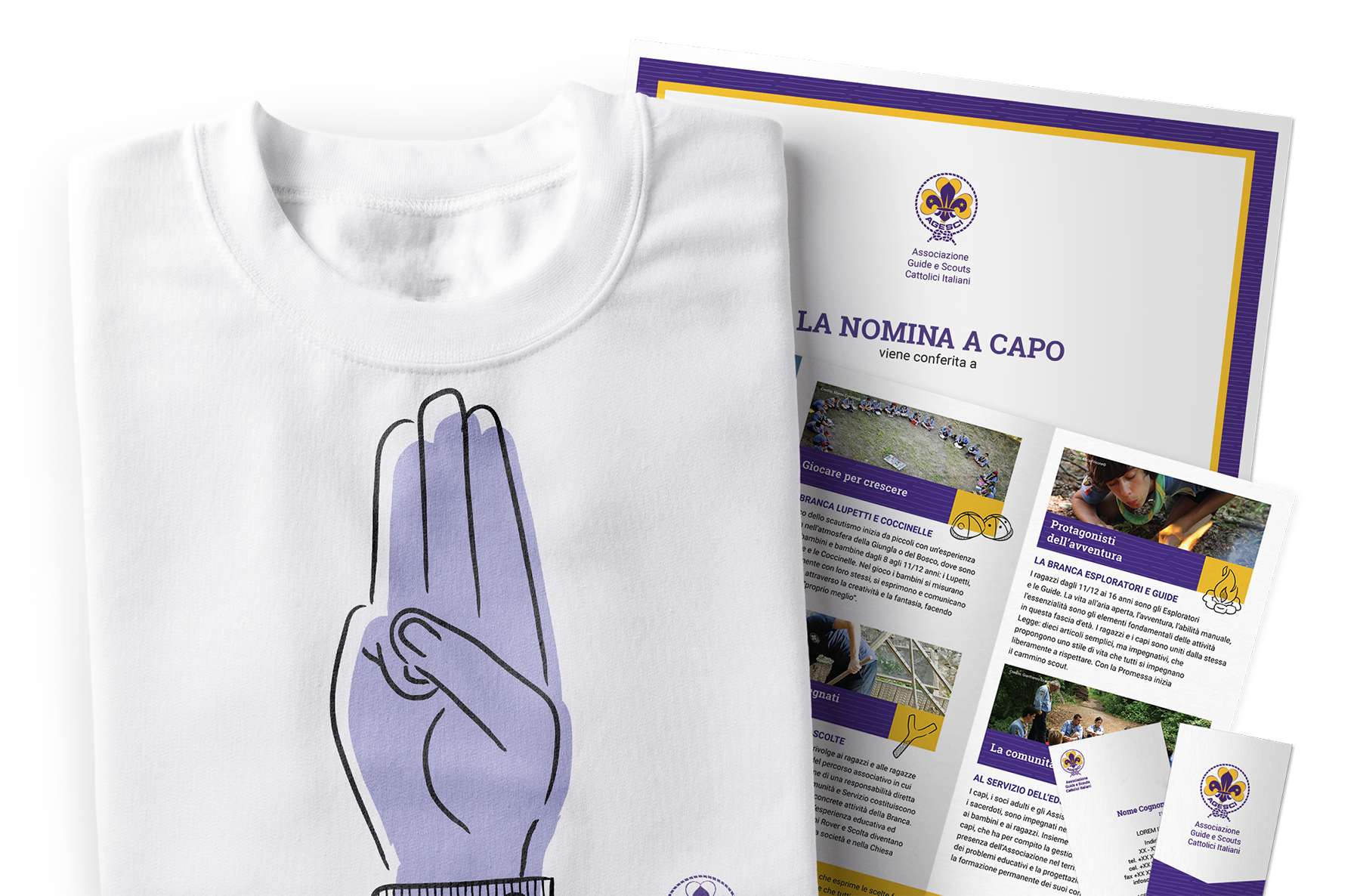 We designed an online tool to customize the logo based on the colours of each group's iconical handkerchief. The tool allows creating a coloured circle that surrounds the official national logo, becoming the hallmark of the group. This is a user-centred solution that strengthens the coherence of Agesci visual identity while enhancing specific local dimensions.