Restarting the future –
A generation against corruption
The "Restarting the future tour" is a special project launched by "Restarting the future", the largest Italian digital community that has been fighting for years to defeat corruption in our country.
Our challenge was to create and share a multimedia narrations about everyday anti-corruption heroes.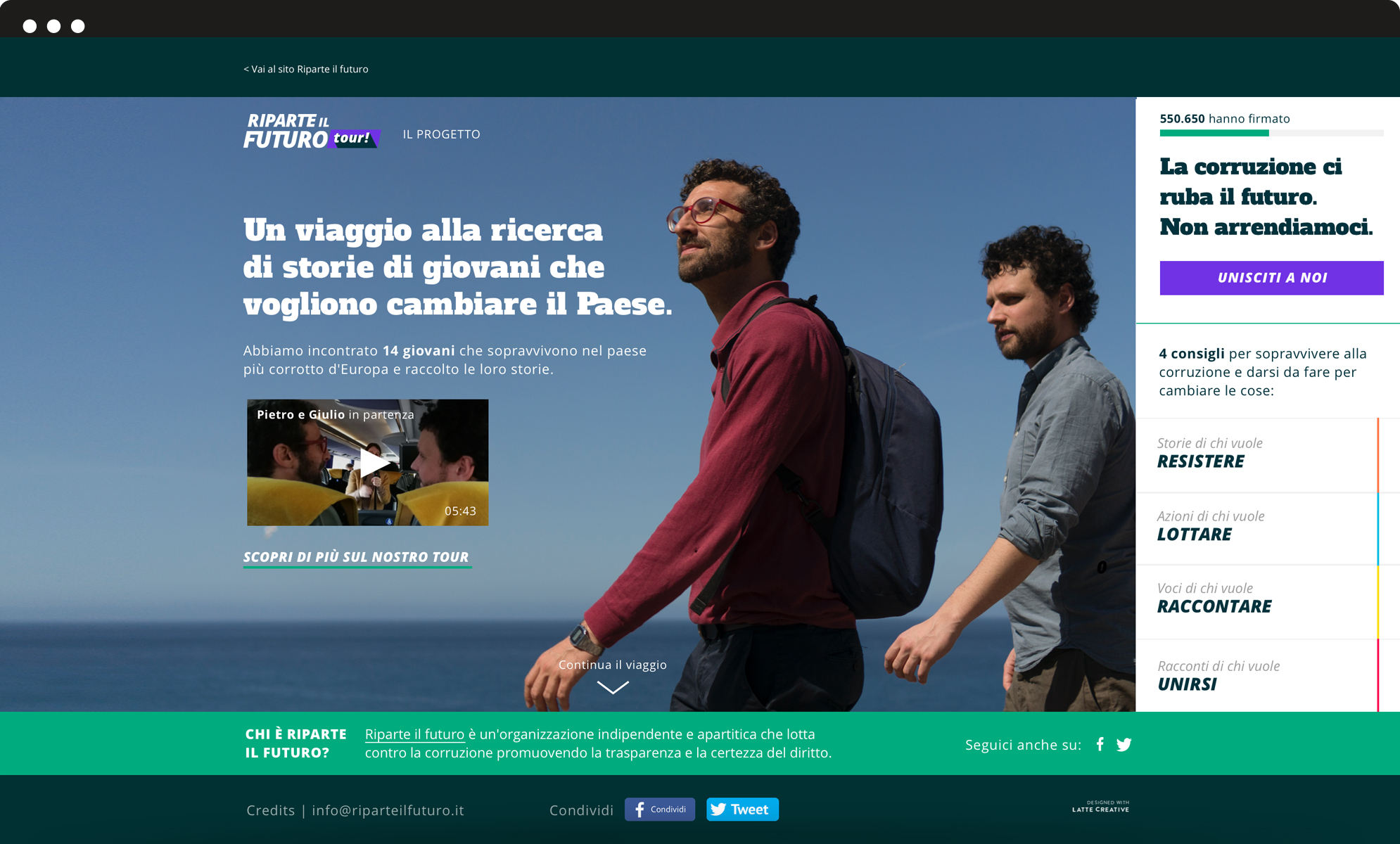 Brand identity
A dynamic and colourful identity.
Since we had built the website for "Restarting the future" a while back, we could carry out the previous branding process, integrating new elements based on the tour's features and scope. To do so, we chose a dynamic and colourful identity, which reflects the target's attributes: mostly under the 30s.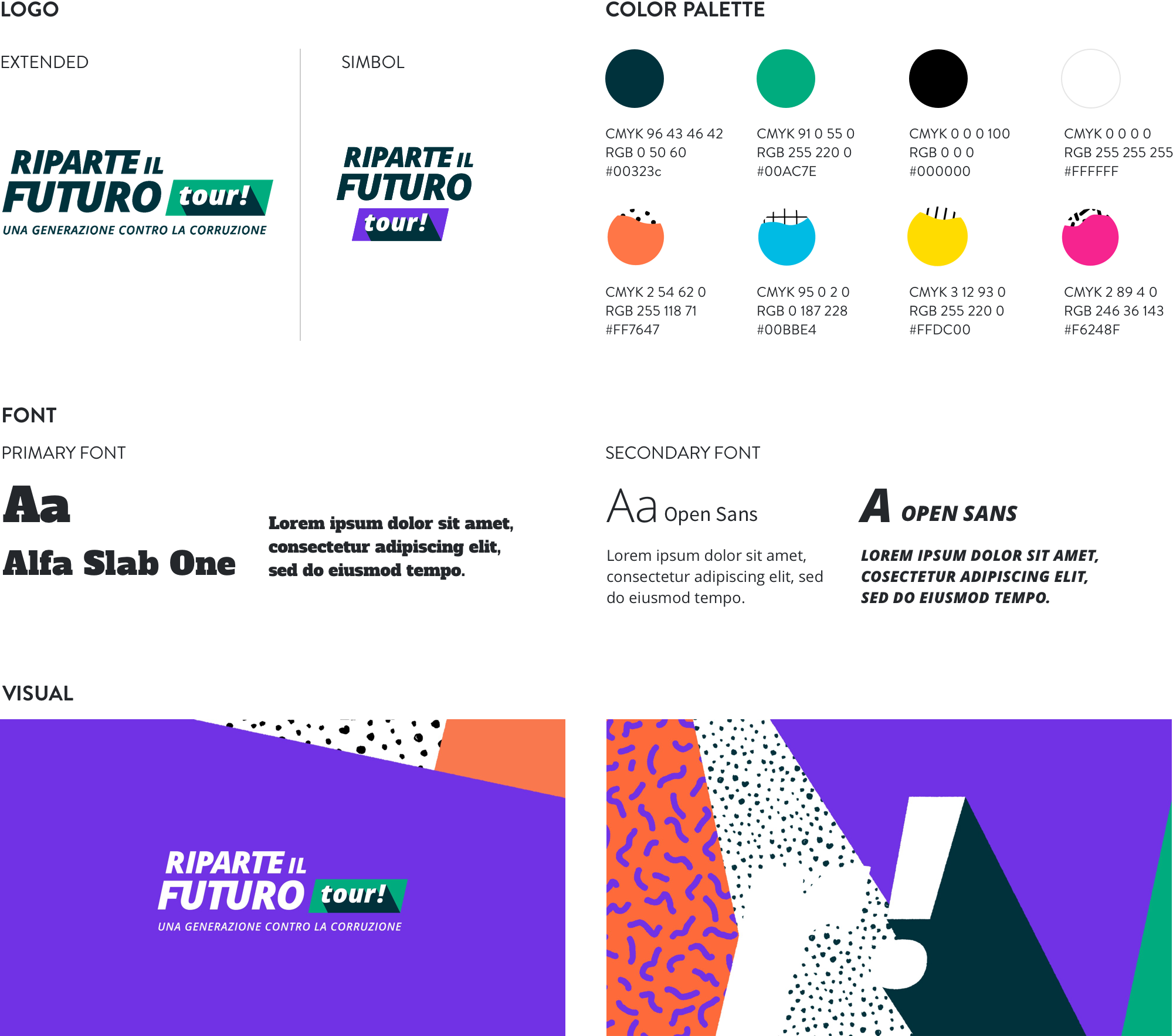 Website
An interactive platform.
For the website we created an interactive platform, split into four subsequent sections. All sections are based on a set of concrete actions that users are encouraged to undertake: to resist, to fight, to narrate and to join. We shaped a reporting tour around the Country, documenting stories and collecting them on a dedicated interactive platform.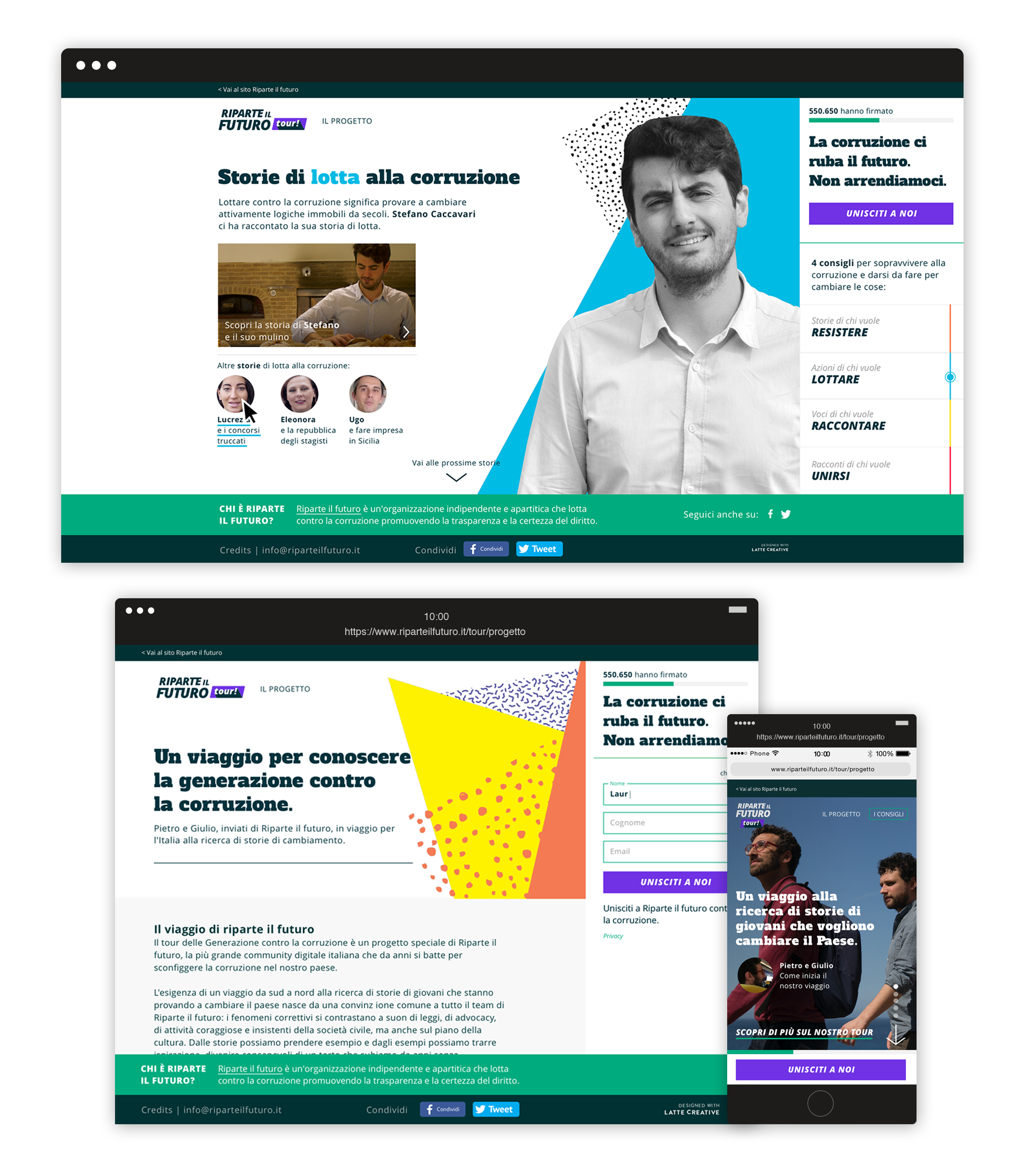 Docuvideo
We tracked down, found and met 11 young Italian heroes. They inspire people that constantly fight for their beliefs and for the welfare of our country.
Videos truly fulfill the reporting goal of the project and ensure greater engagement. The long and exciting quest was supported by the work of the investigative journalist Vittoria Iacovella, the award-winning director Giulia Amati and a professional troupe.
Our stories have met great media coverage, as they were shared by many people on social media and posted in a series of weekly appointments on the Italian newspaper "Il Fatto Quotidiano".