Technology:
user experience
Elephant Protection Initiative –
A meaningful future for elephants
We redesigned the EPI website with a fully refreshed visual identity and a new organization of contents, to facilitate the navigation and drive more users to engage with the campaign.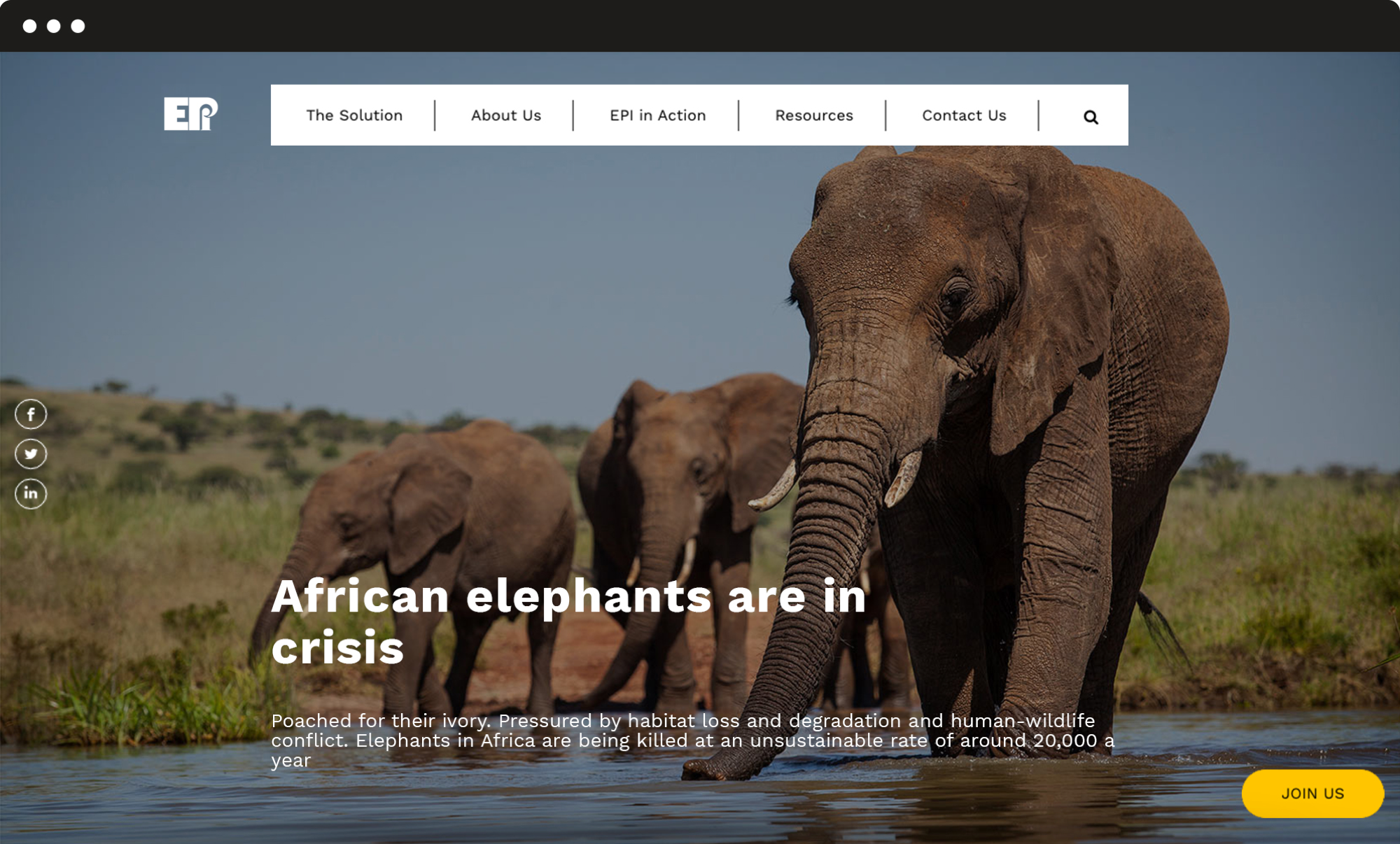 Visual identity
A stronger and modern identity.
We completely restyled the website's visual design, choosing a new colour palette and different layouts for the pages in order to provide the organization with a stronger, more modern identity, and support the users' experience by highlighting the most important contents and calls to action.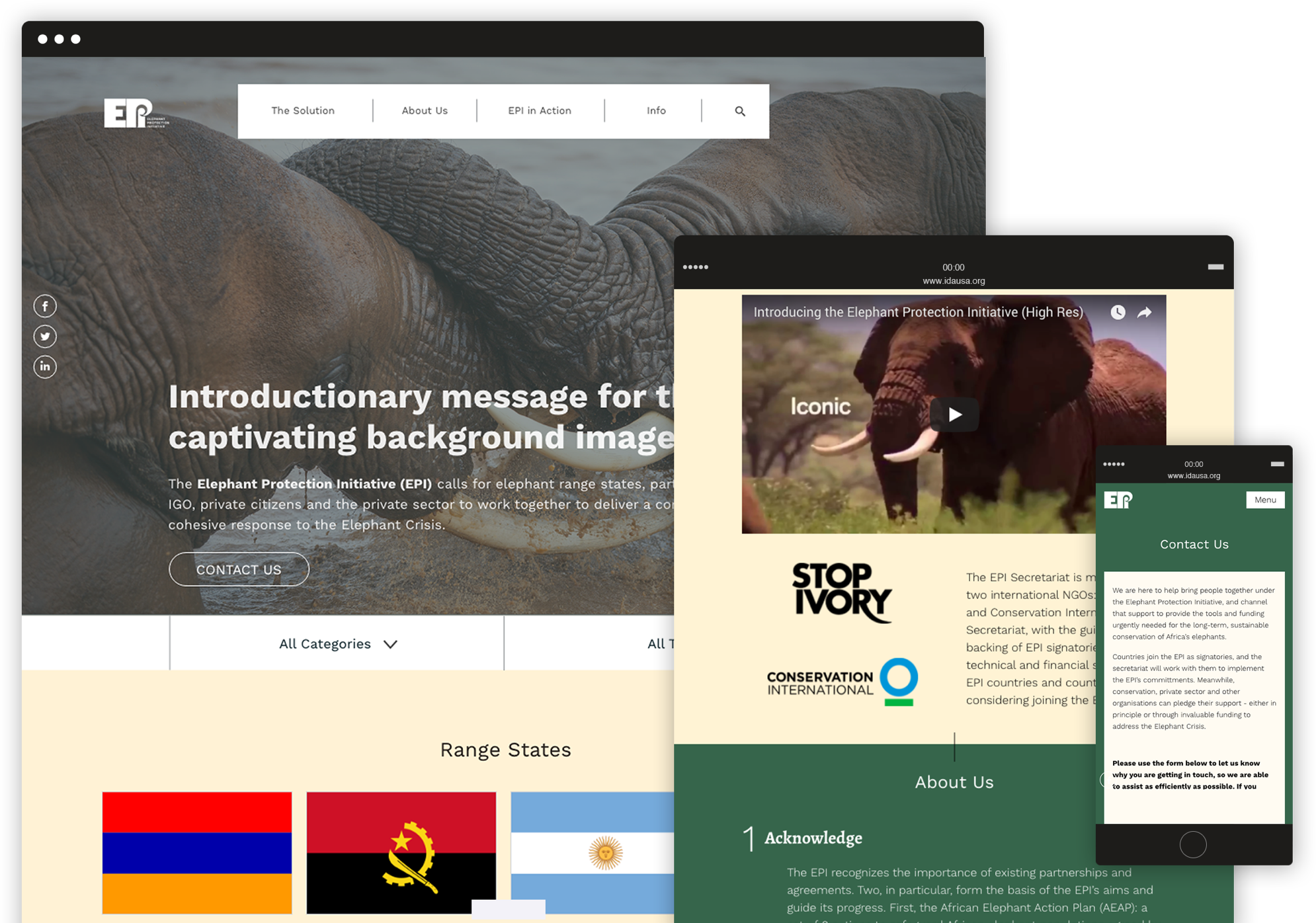 User experience
A new flowchart and implemented solutions.
We designed a new flowchart and implemented specific solutions for the main interactive actions that users can take on the website: a fixed Join us button that opens a pop-up form, and a filter system to navigate through many articles and easily find relevant pieces of content.