Technology:
woocommerce plugin
FAI Fondo Ambiente Italiano –
A world of support for the Italian heritage.
We were asked to create a website that could communicate the mission of the foundation and share contents from the different national groups of volunteers. Working on both the back-end and the front-end, we designed an optimized information architecture, available in several languages, which smoothly guides users through FAI International activities and opportunities.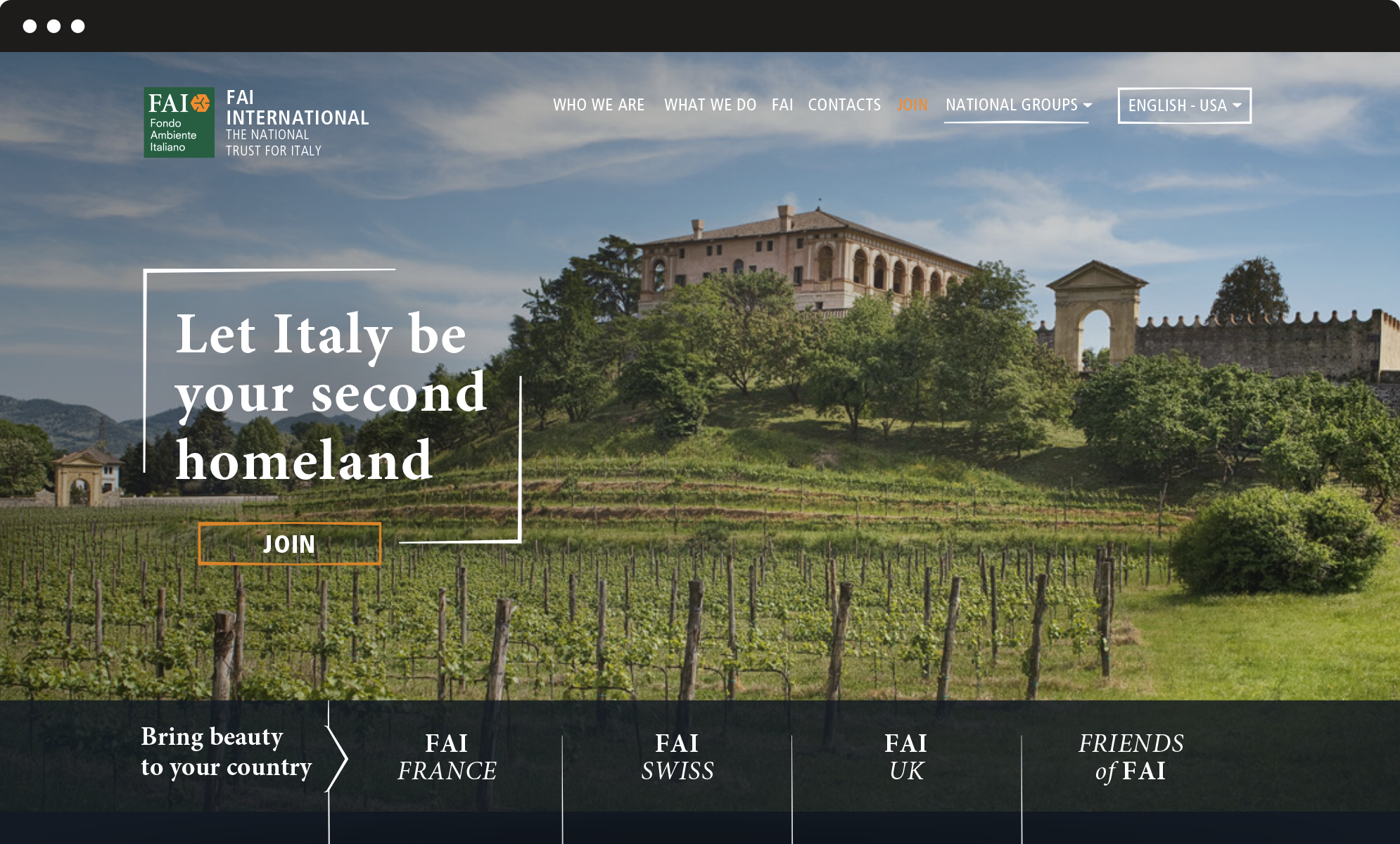 Vertical structure
From the main landing page, designed to welcome the visitor, users are invited to explore the vertical layers which correspond to the national websites, as well as the different calls to action, such as become a member, donate, join us. The vertical structure ensures clear and simple navigation and progressively involves the user in the vast and diverse world of FAI.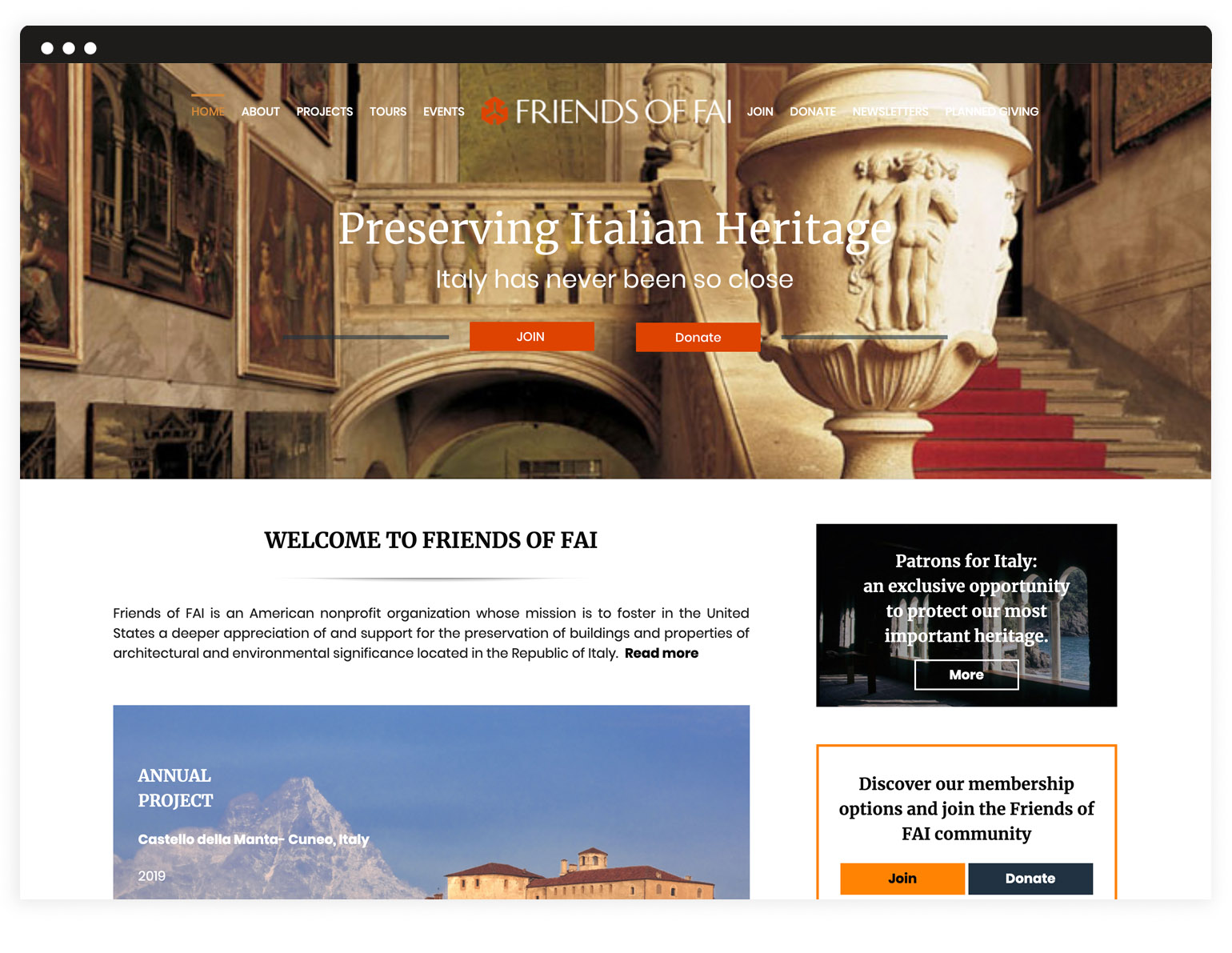 Graphic layout
With its elegant and evocative aesthetics, the graphic layout enhances the easy navigation and emphasizes the official and coherent image of the foundation. It answers the need for a unique and solid image of FAI, apt to be shared through its different national groups.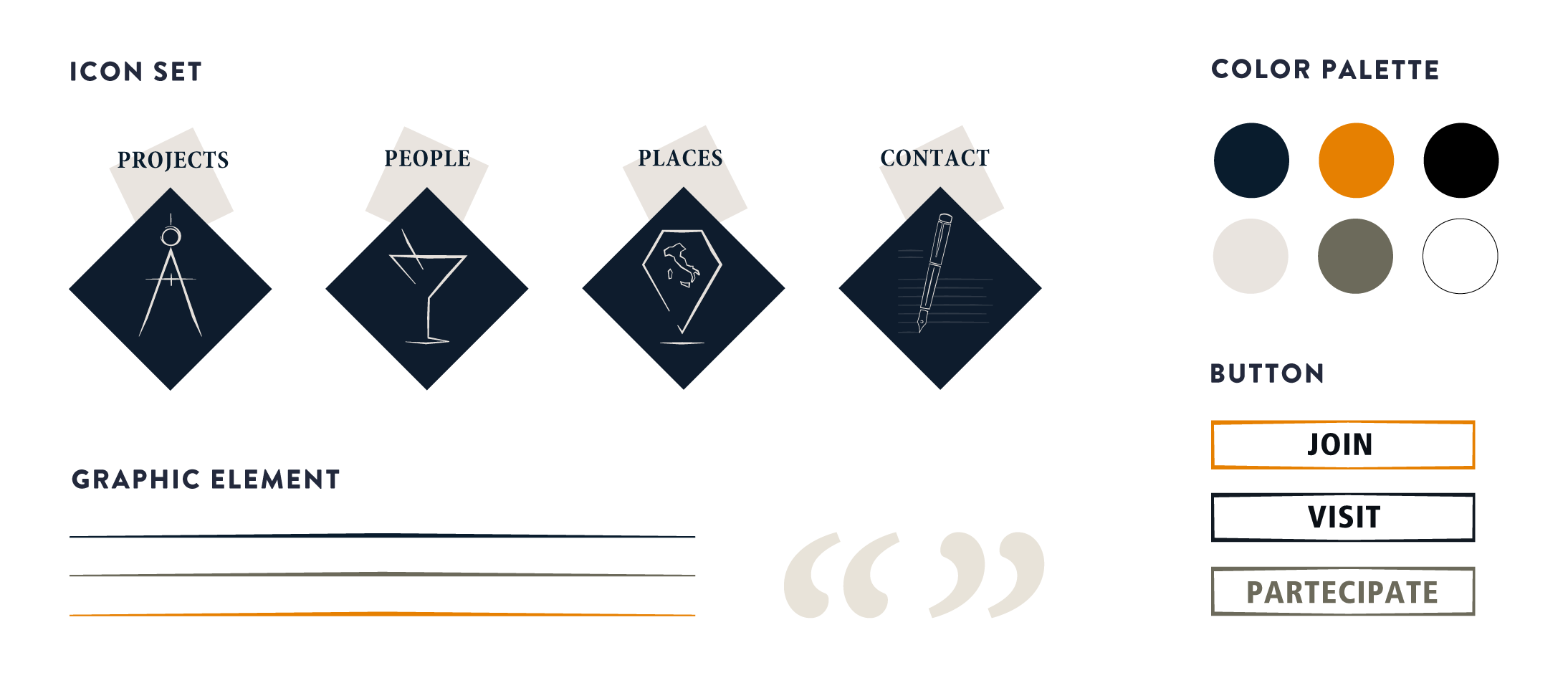 Multisites
In order to facilitate the use of the websites by FAI volunteers worldwide, who do not have professional technical skills, we chose WordPress as CMS. Besides a common set of functions, we selected a range of sections that can be activated according to specific national group's requests. A multisite network which ensures integrated and centralized management and maximum graphical coherence.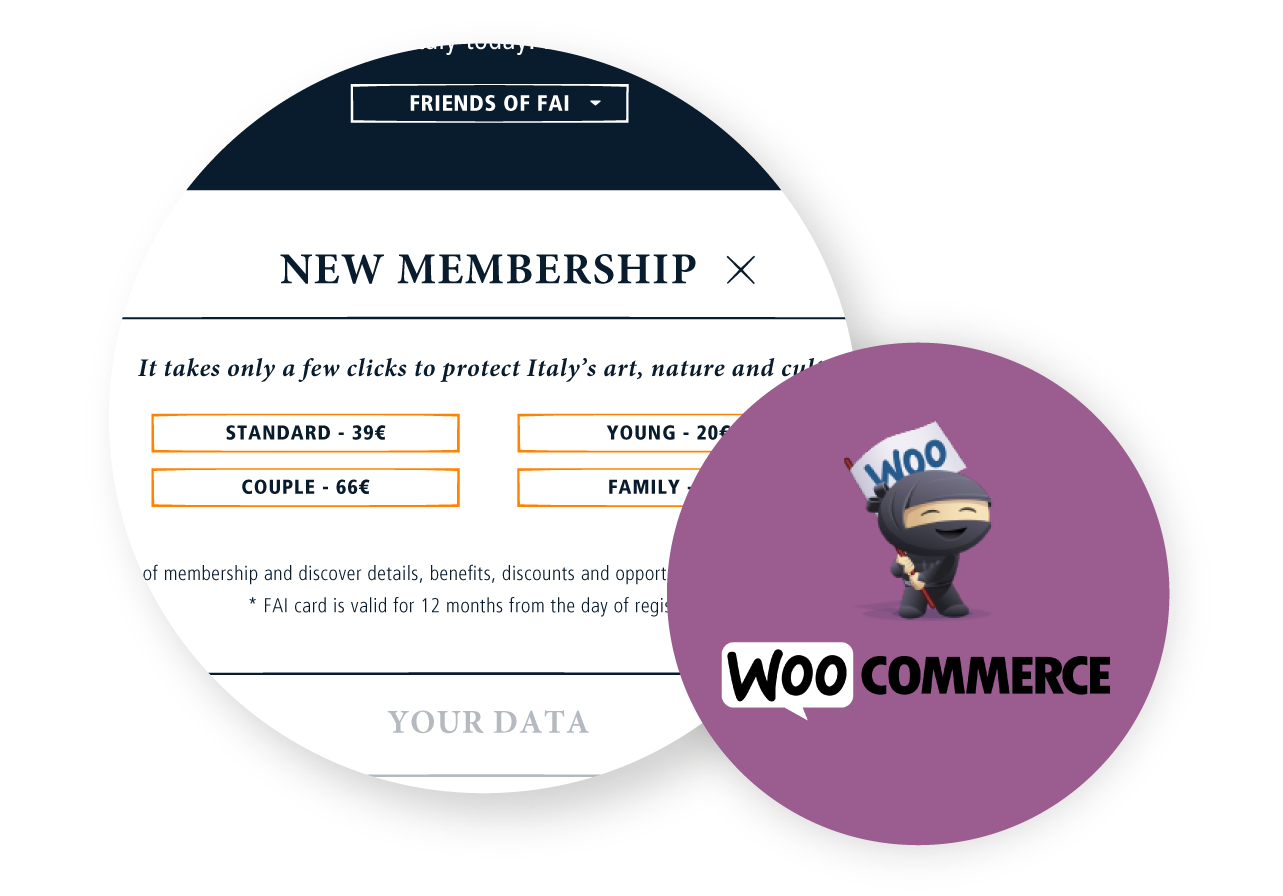 Woocommerce plugin
We implemented the subscription and the donation forms with customizable options available for each specific national site. We chose Woocommerce to manage and optimize the membership and donation process, so that every step is handled through the website: both the user and the admin do not have to involve other systems and all the processed data are already in one place.