PagoPA S.p.A. –
IOApp
Latte took care of the communication of IO App, the application of Italian public services: an essential tool developed by PagoPA S.p.A. in order to ease the digitization of the Italian public administration system. IO was launched in beta version to keep improving in response to citizens' needs.
Concept
At the heart of IO communication is simplicity. We wanted to dismantle the common perception that weighs on public administration, often perceived by citizens as something distant and complex. IO was created to overturn this idea making every operation quick and simple. Starting from its very name (io means I in Italian), it suggests the centrality of the people.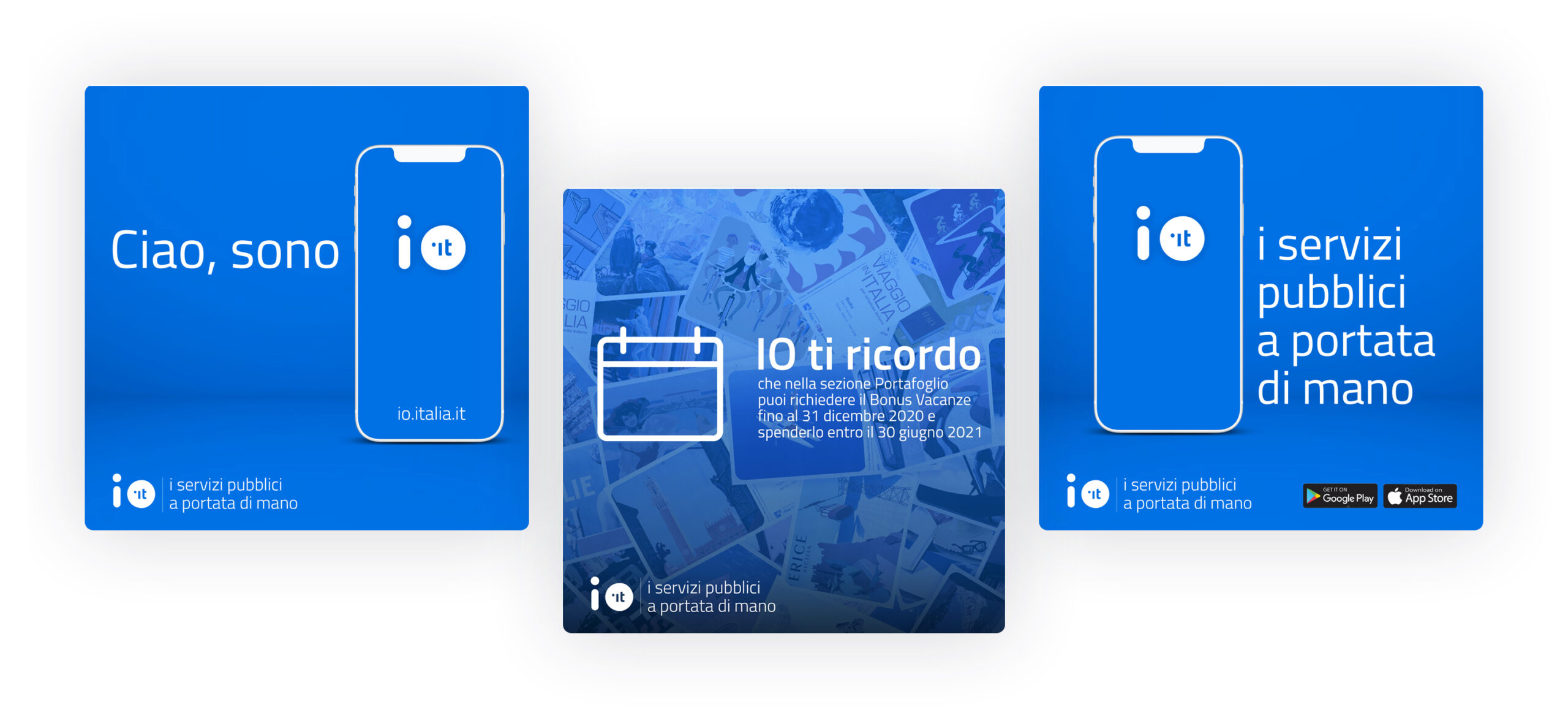 Video
Videos have been a fundamental tool in the communication of IO: we ideated promotional video and video tutorials that explain all the features of the application step by step, with the aim of making it accessible to as many people as possible. In doing so, we directed the work of Cut& studio.
Editorial plan
We created IO's social media channels according to a multi-phased strategy and aiming at building broad, modular and – of course – simple storytelling. IO's channels must help citizens use the app to the fullest. The editorial plan and its columns were the actualization of this goal: I am simple, I remind you, I in numbers, I am updated.
We also provided SEO support and took care of community moderation.