Ail –
A future to tell
AIL, for the 50 years anniversary campaign, asked us to show how patients that fought against cancer regain the will to pursue their dreams. The idea is to have it told directly by patients. In this story, the protagonist is the patient, but the donor has an important role. It is thanks to his donations, in fact, that a new daily life for the patient is possible.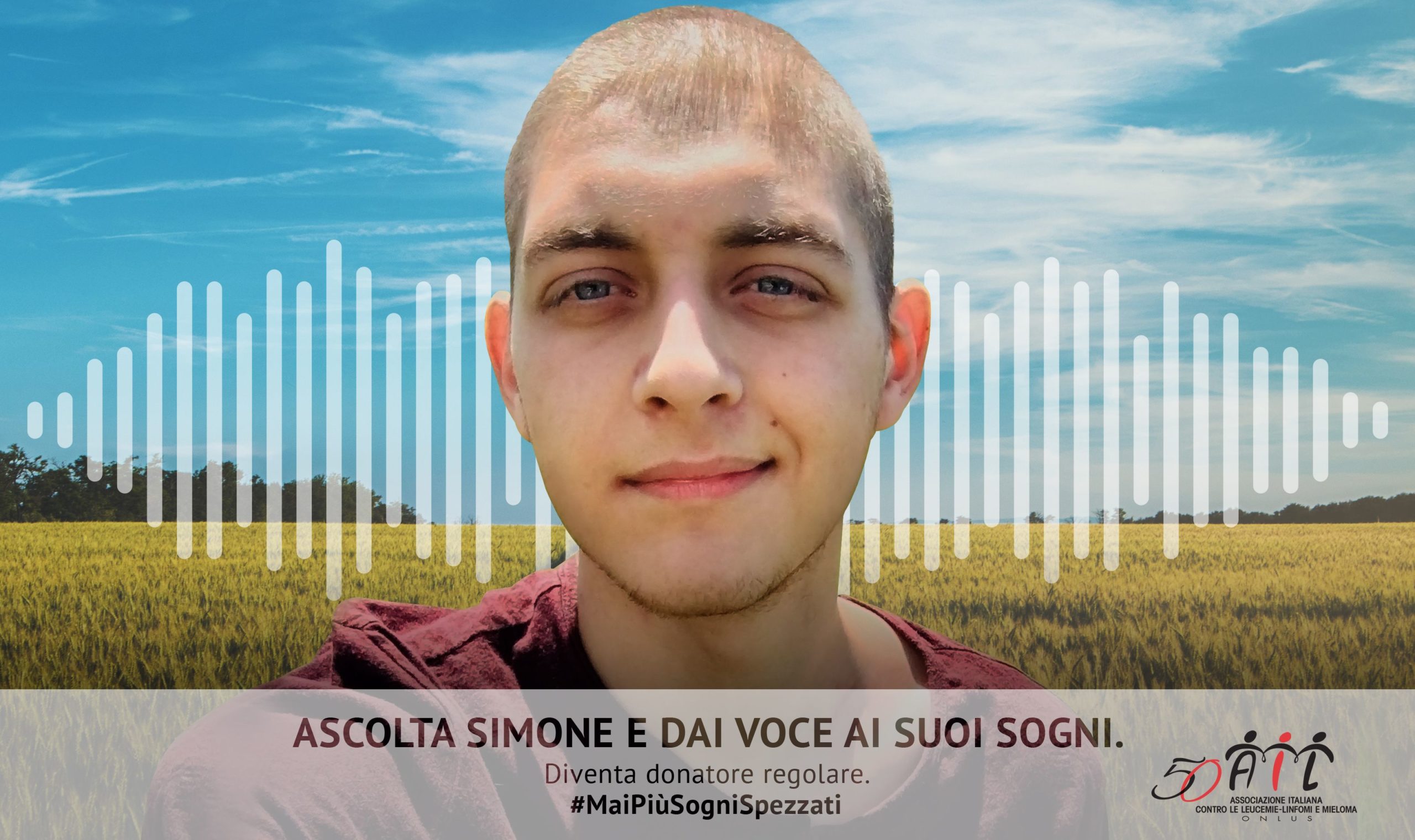 Mailing and gadget
Headphones will be sent with the paper mailing as a gadget. A headphone is a simple object, but useful and complementary to the concept and the main call to action. The creative concept underlines the importance of the dream as a possible future and a dream catcher is a symbolic object that tells the role of the donor. Finally, the bookmark represents symbolically the object of change.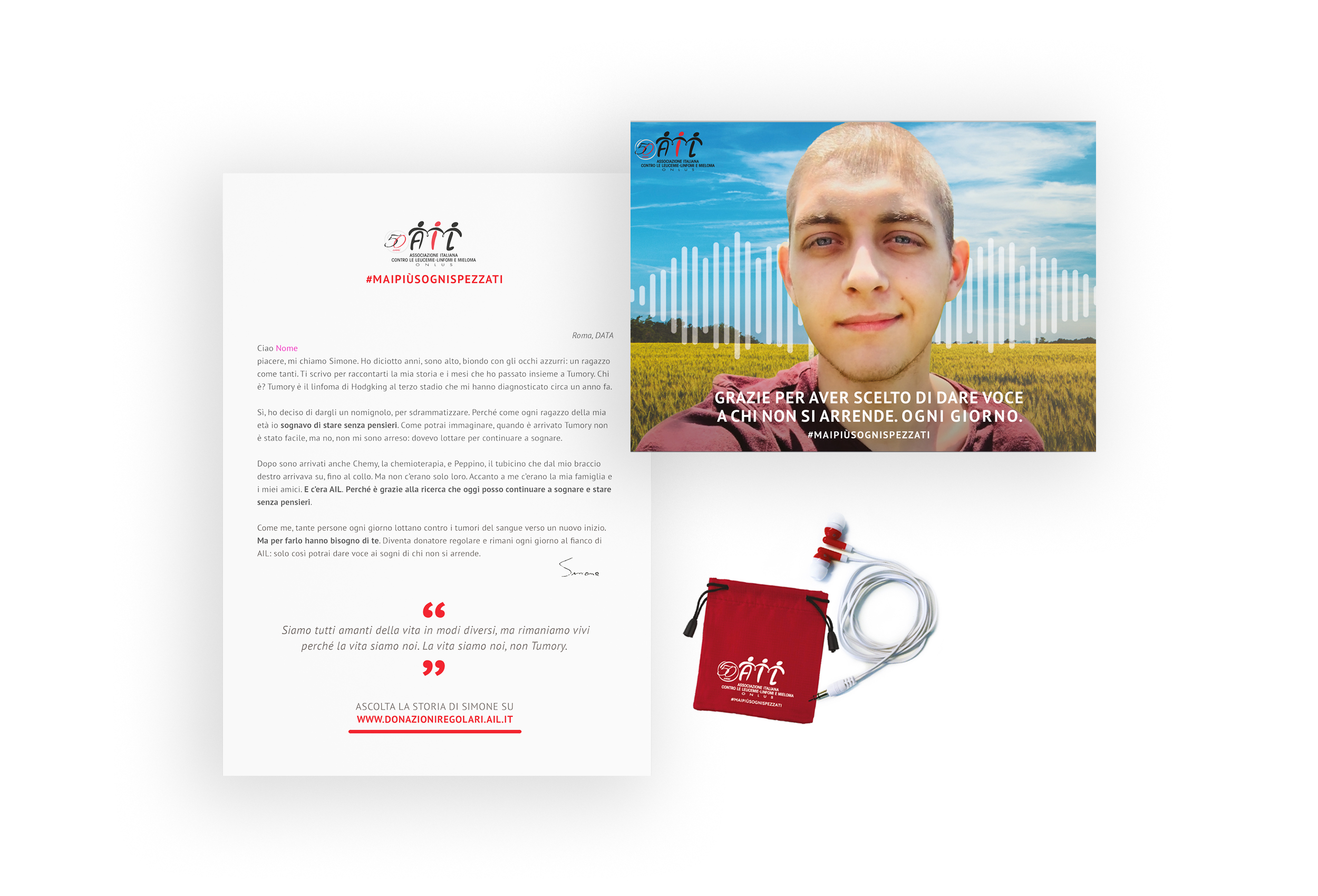 Video
The video shows the story of Simone, 18 years old, and his two mottos: Never give up! and Be without worries! 
The use of tricks such as cartels or voice-over allows us to be free in editing and making a better video despite the few resources we have available.
Landing page
The donation landing page is aimed directly at the potential donor. The invitation is to become a regular donor and be able to give voice to Simone's dreams. Afterwards, his story and the testimony of the researchers are briefly told.