IFAW –
Blue Speeds: slower shipping to save the ocean
Underwater noise generated by boats interferes with the behavior of marine animals. The main reason for underwater noise pollution is the elevated ship speeds. With the Blue Speeds Petition Ifaw ask to reduce the ship speed to reduce noise pollution, emissions, and the risk of collision between ships and whales.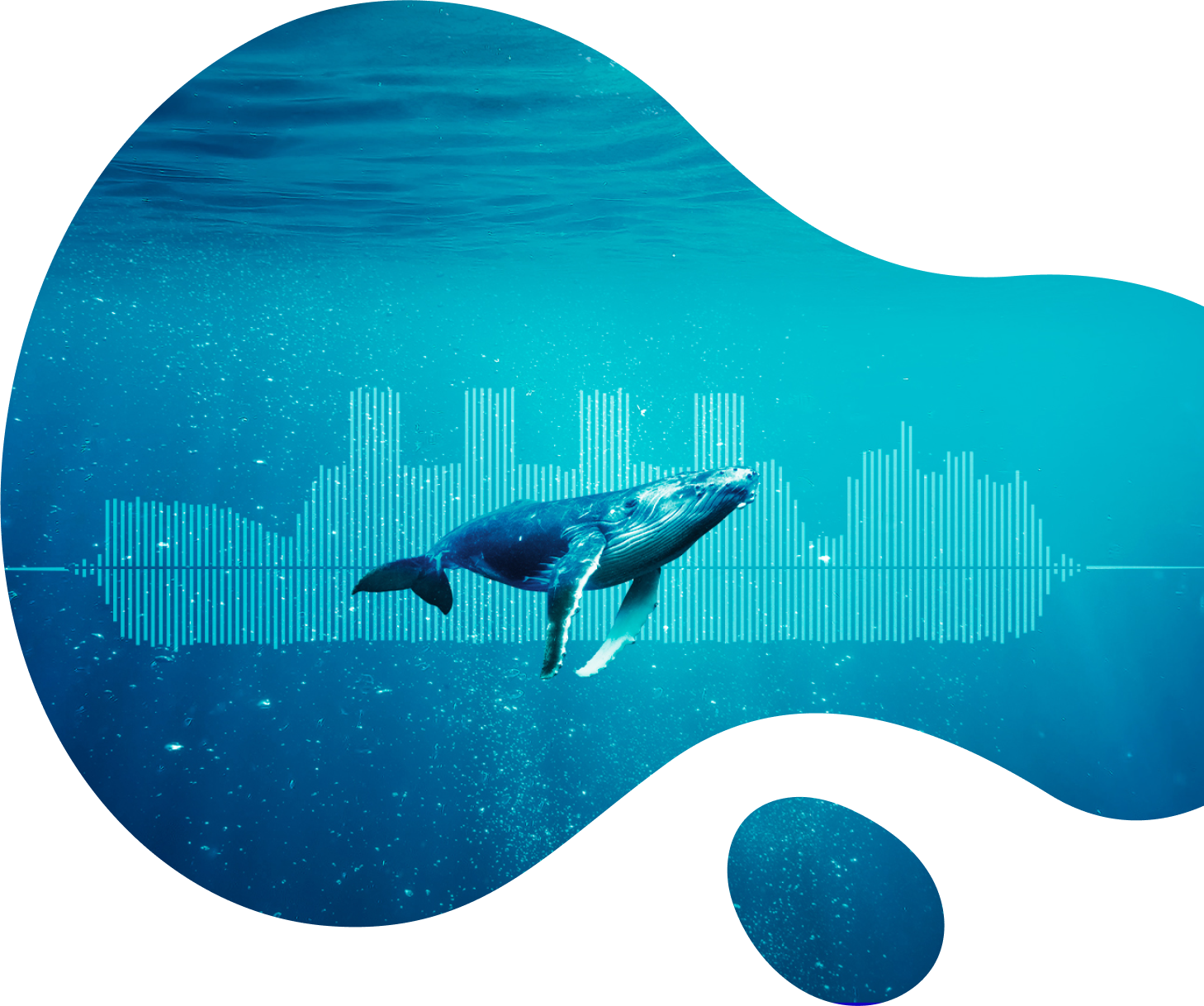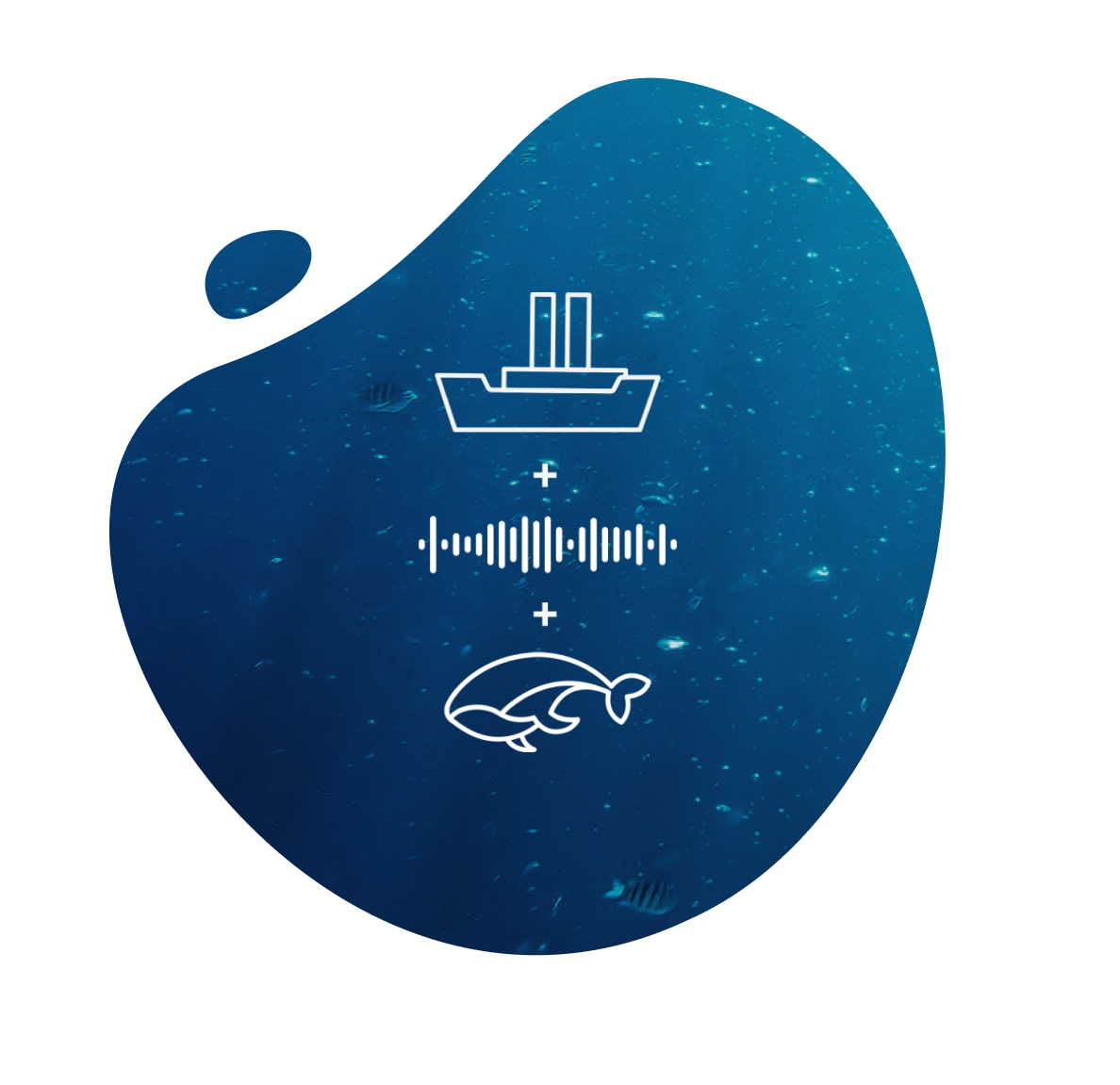 #StopTheNoise: the creative concept
For this international campaign we wanted to create a connection between image and sound playing with a sound wave which takes the shape of ships and boats.
In an underwater set, the noise produced by ships represents a threat for marine animals which are at the center of the scene.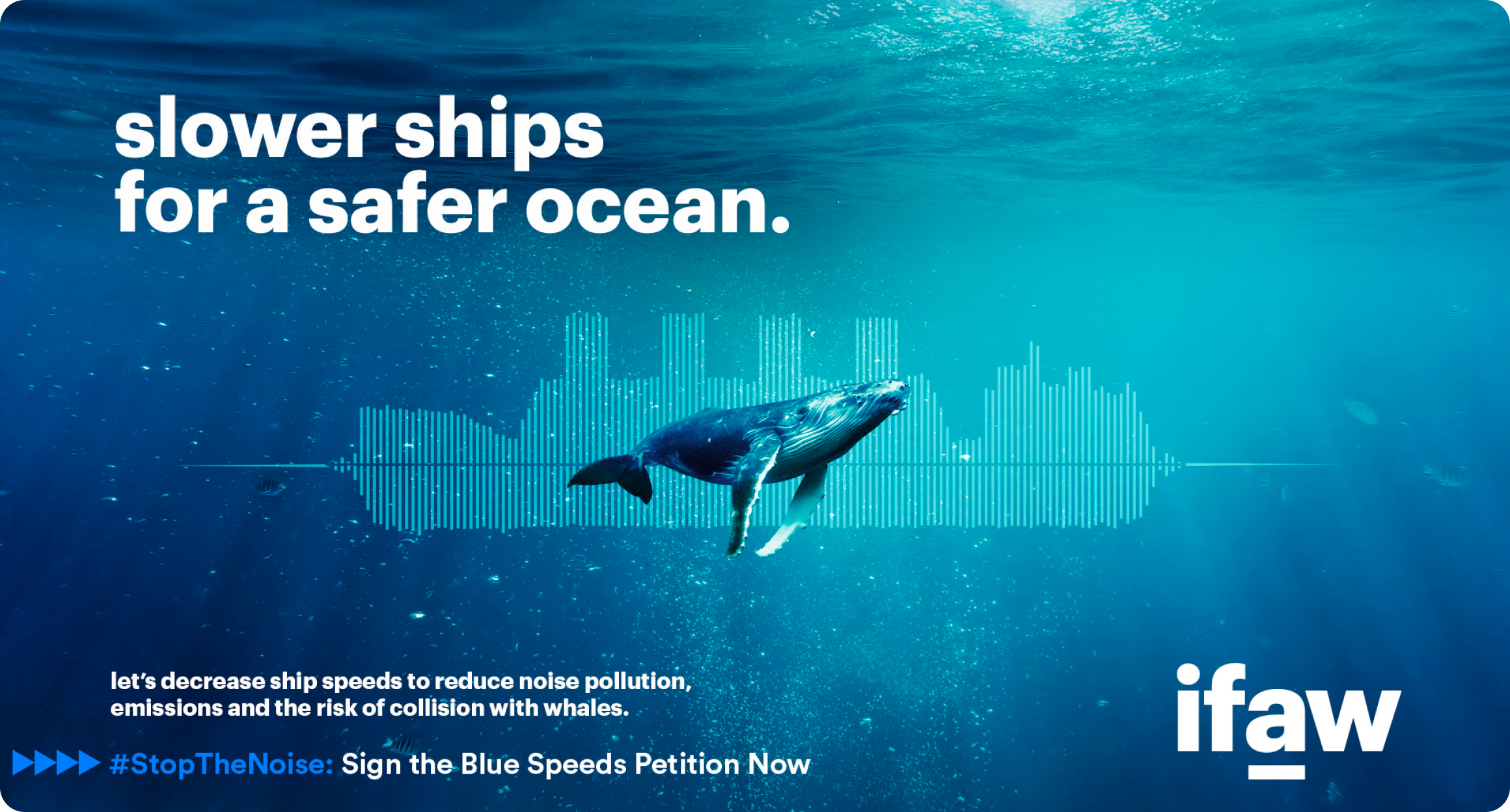 This main concept with a call to action to #StopTheNoise was customized for all the channels included in the dissemination strategy.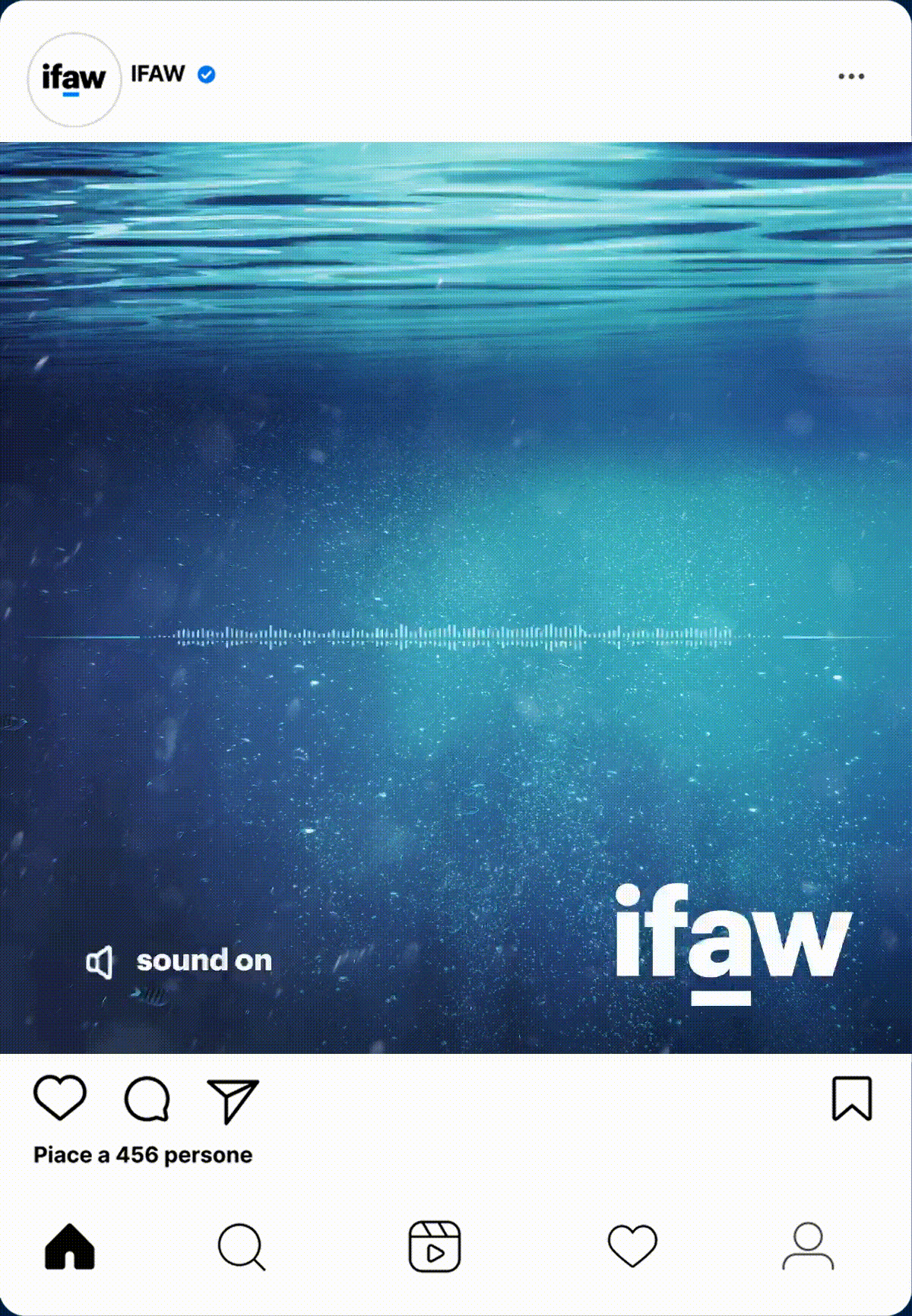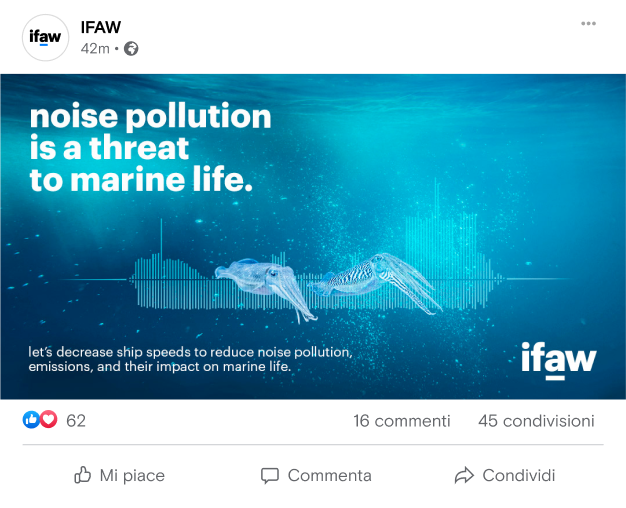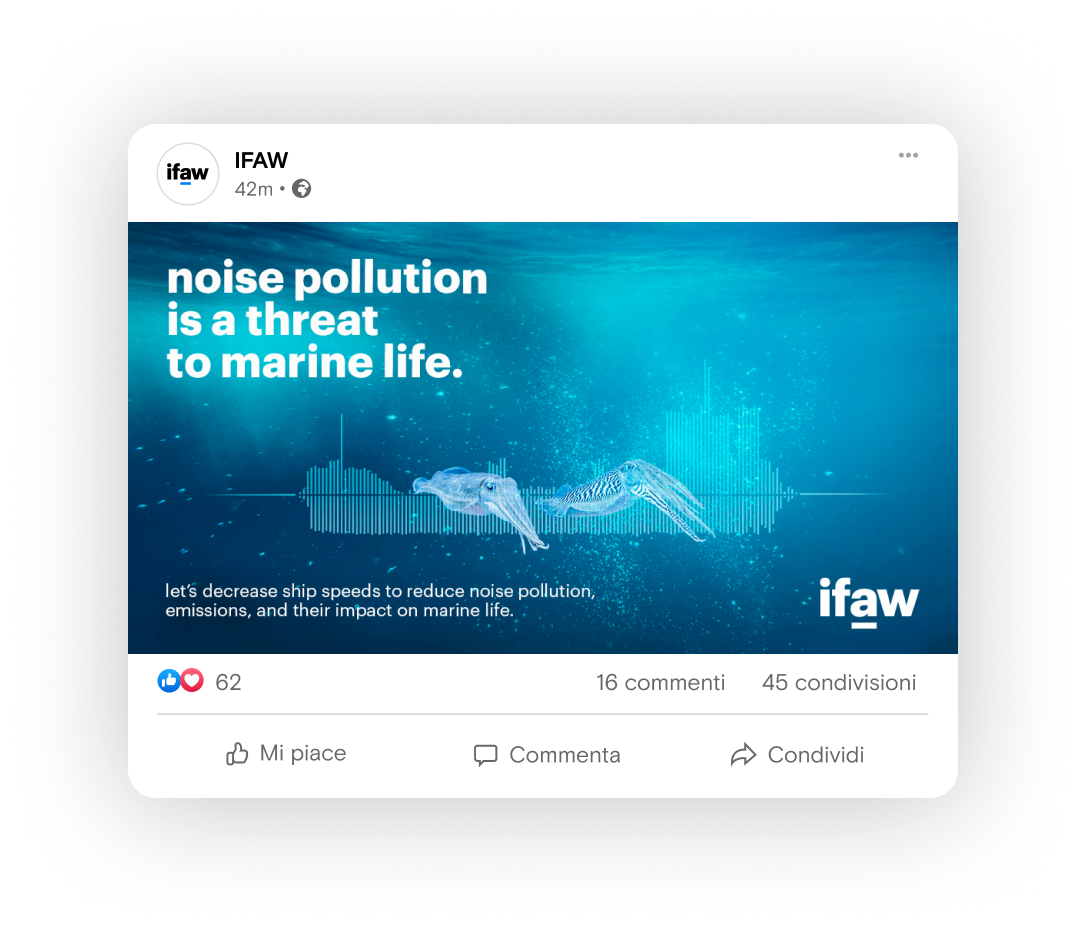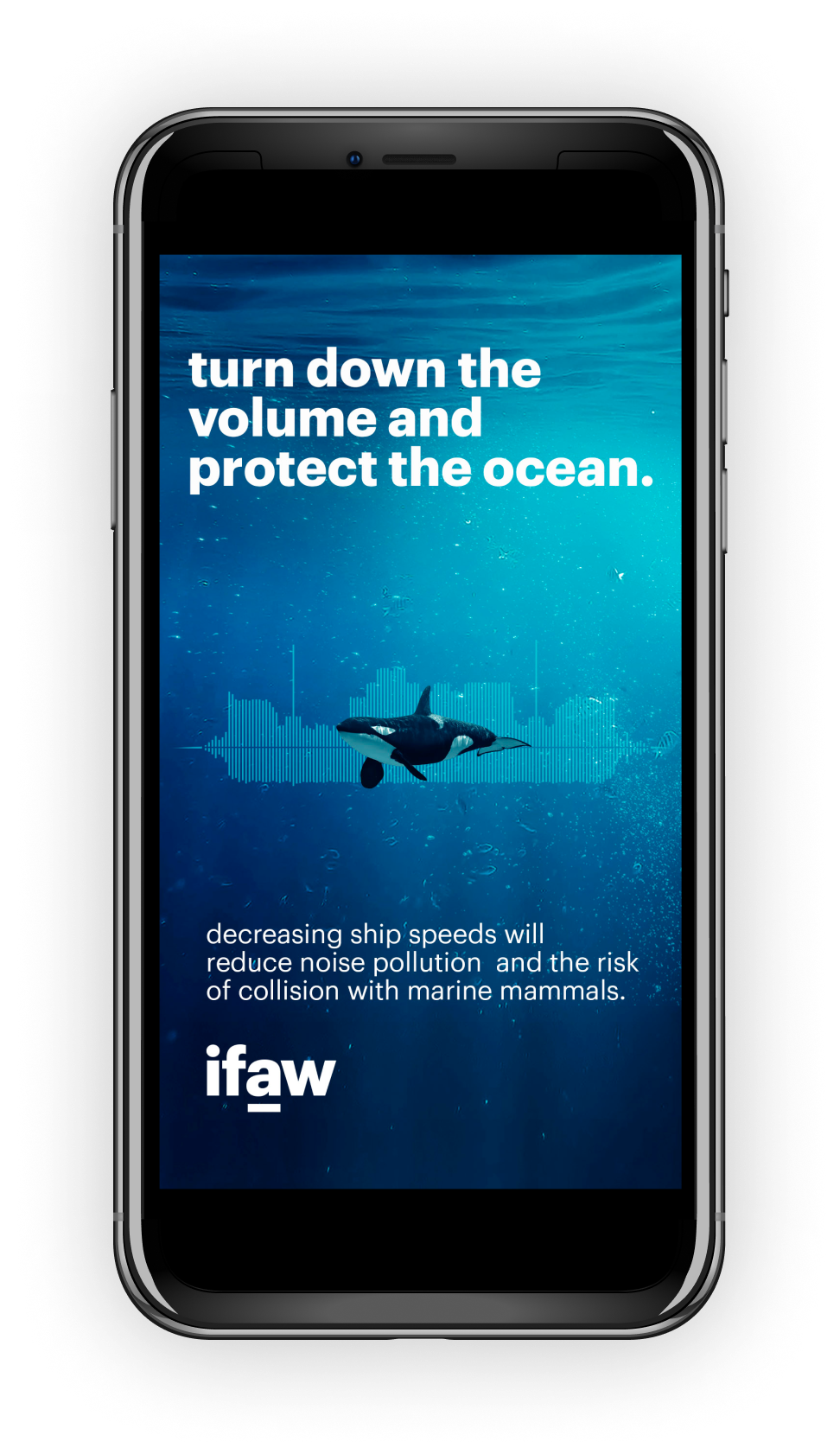 Official campaign website
We want to bring the connection between image and sound in the campaign official website trying to increase the users engagement to sign the petition.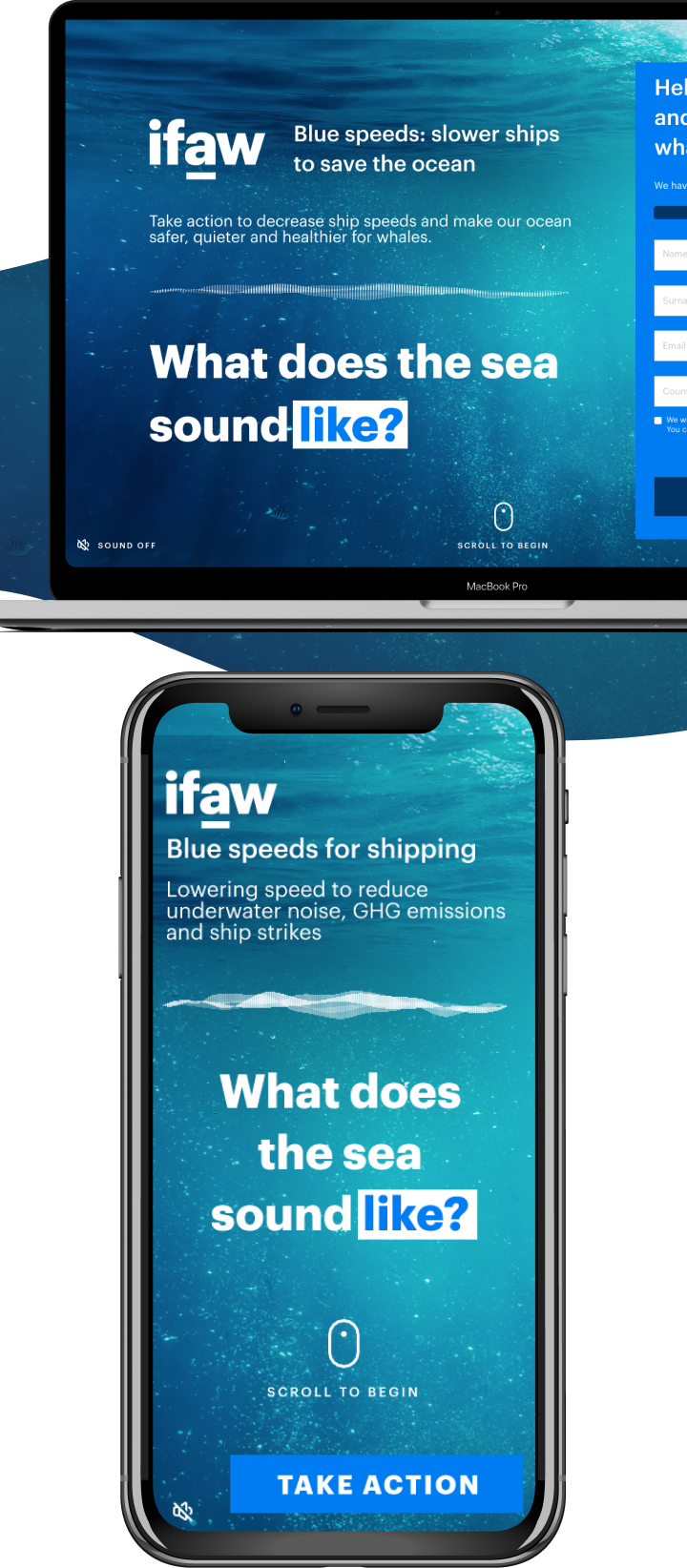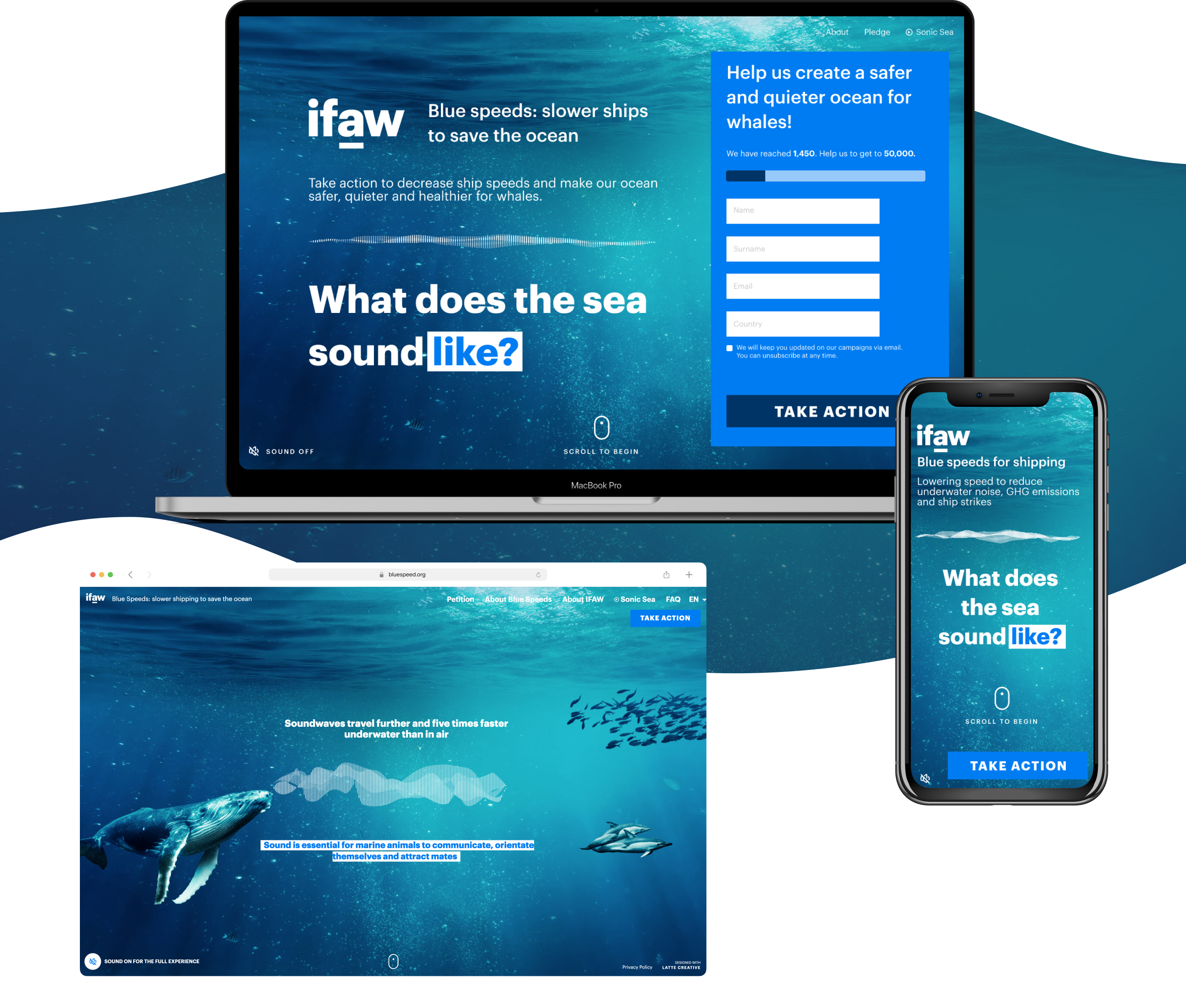 This is why we created an immersive experience where users on one hand can deepen the campaign topic by reading data and follow the storytelling and on the other hand interact like in a game to reduce the noise by decreasing the ship speed.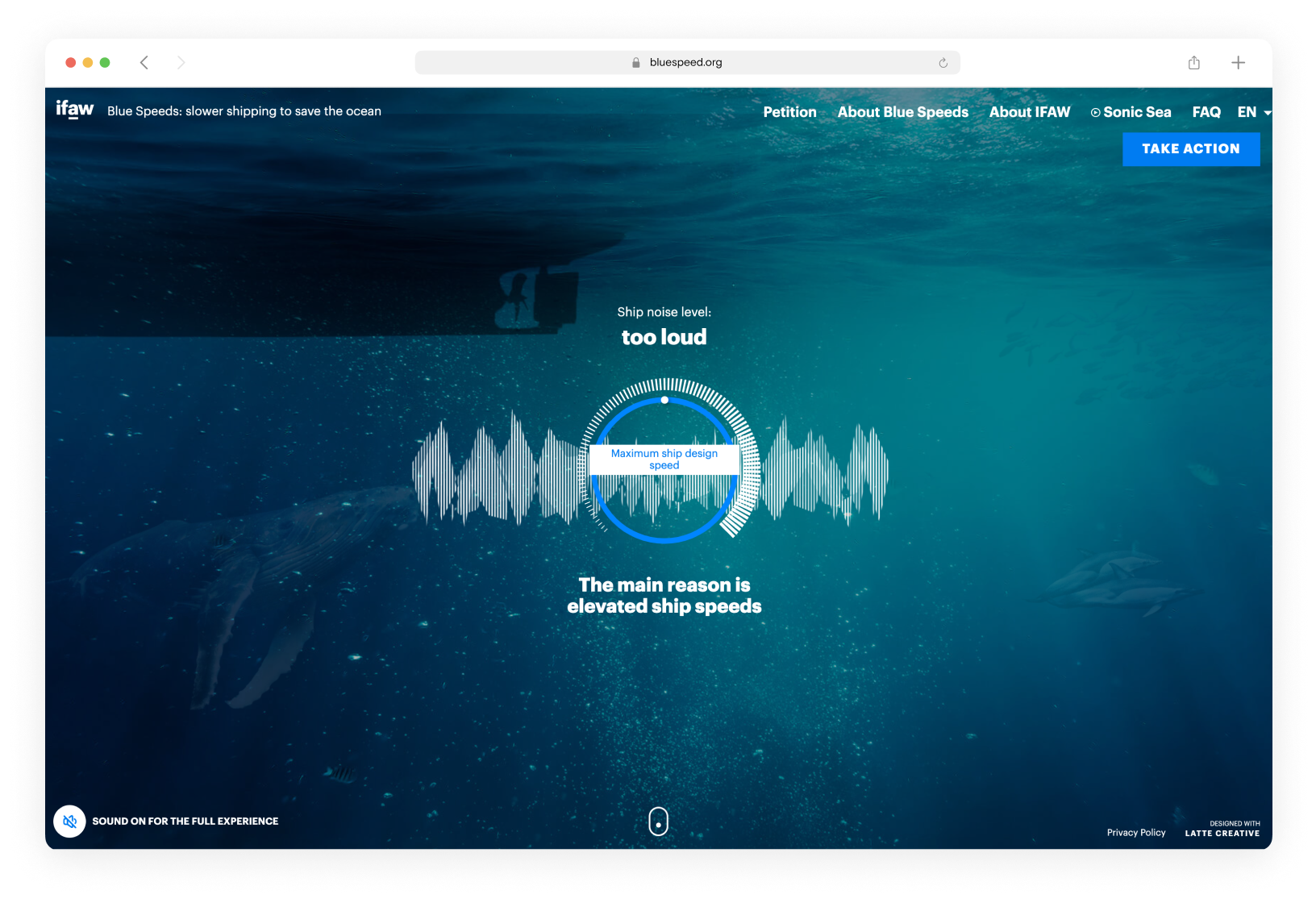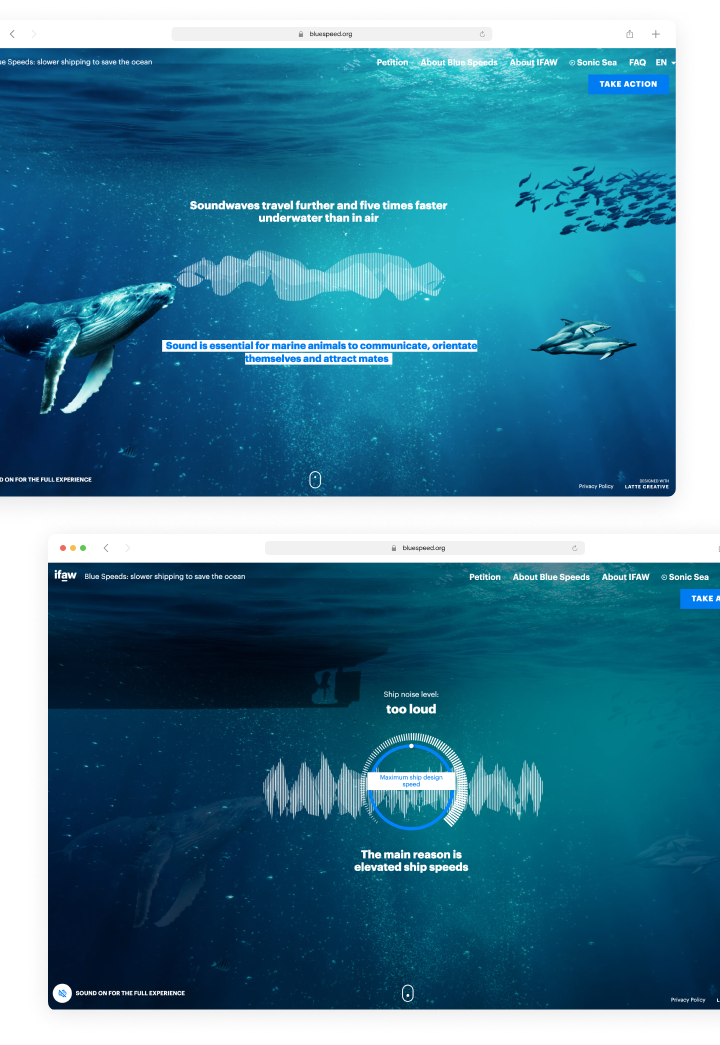 Video
According to the creative concept we created the official campaign video to spread on social media and on German TV.
The event
The campaign was launched at the European Parliament with an institutional event addressed to politicians.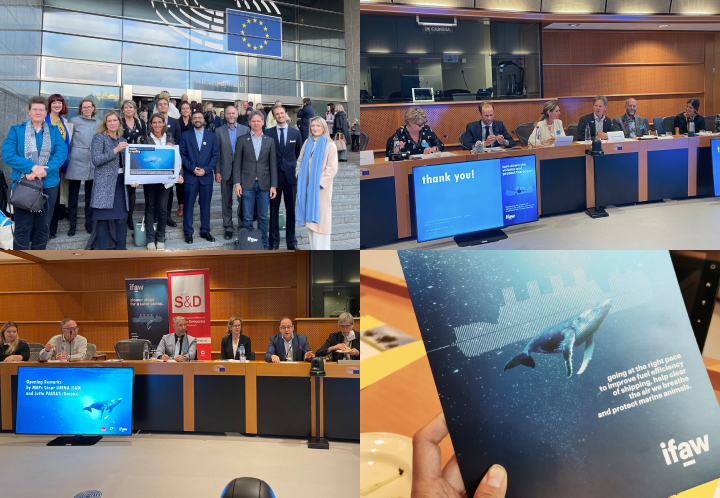 We realized event material such as: informative assets, rollups, postcards, posters, and pledges.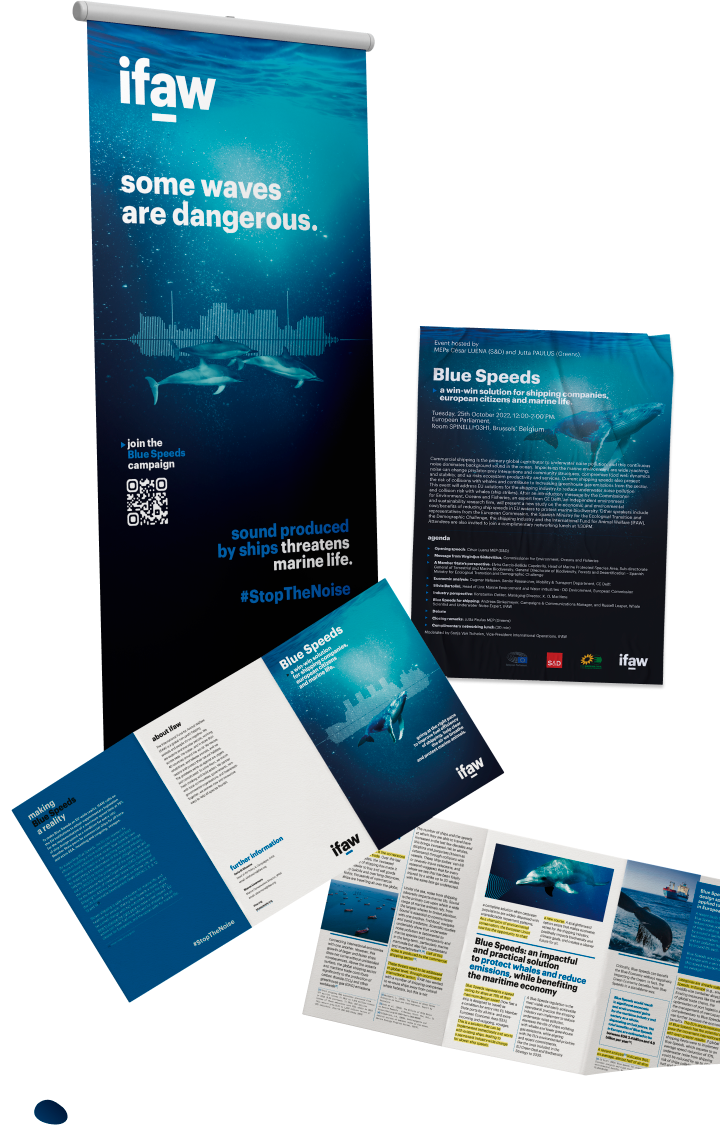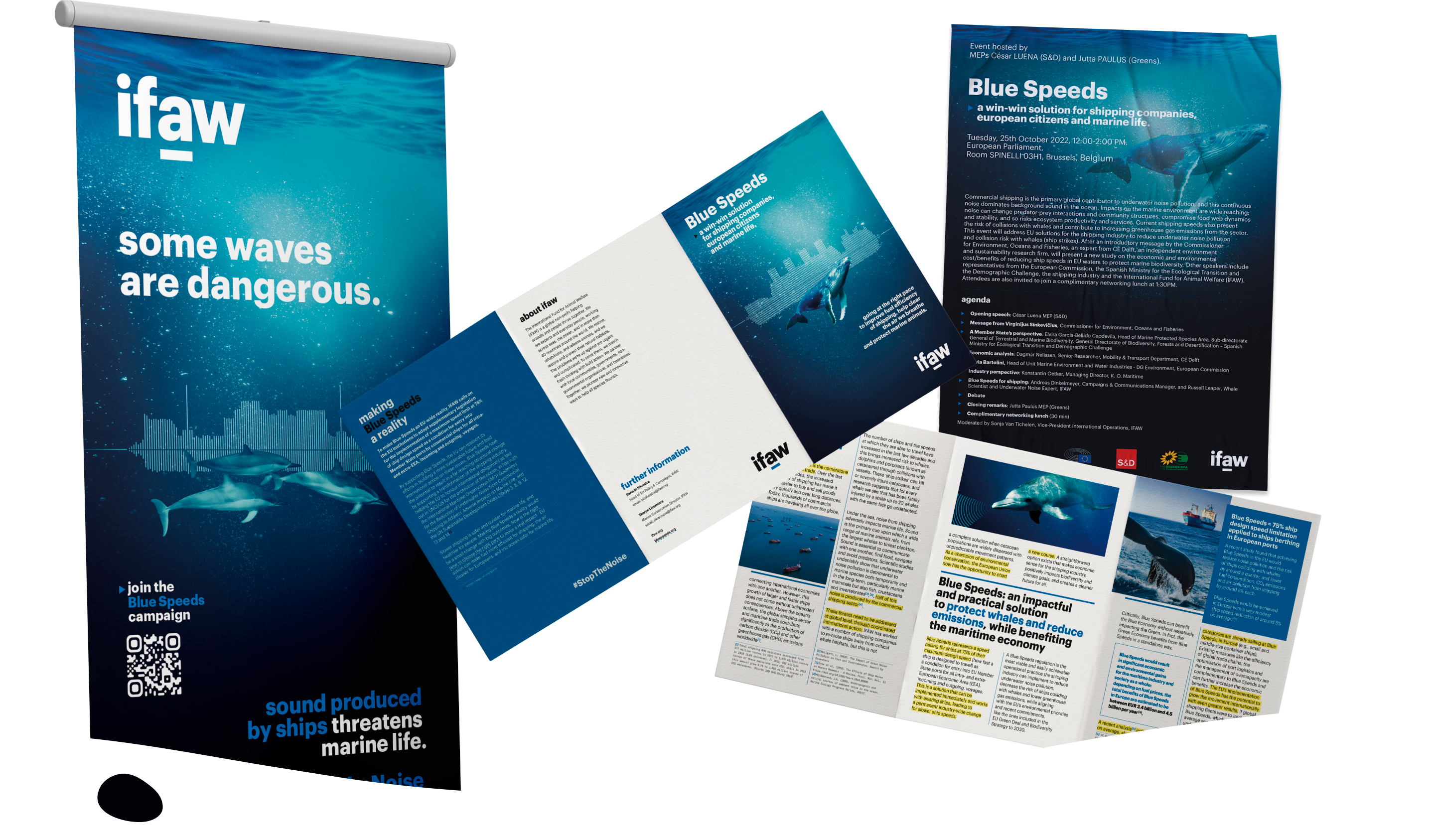 Results

Signatures in about 1 month