Building Digital Campaigns –
An advanced training workshop
The first edition of Building Digital Campaigns took place in Torino over three weekends from May 22nd to June 7th.
The workshop was thought for 40 participants, both university students and young professionals, who wanted to gain an international perspective on how fundraising and digital campaigning work.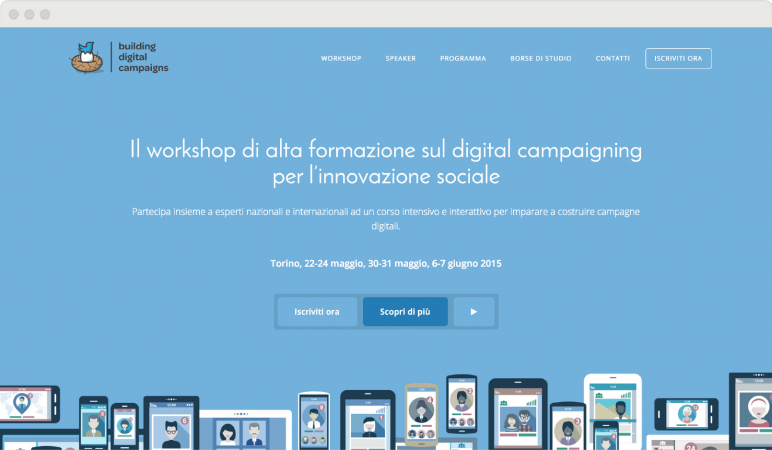 We asked the students to take an assessment: a mini social campaign with the purpose to raise at least 20 signatures for a Restarting the future petition in an innovative way. The best six projects got a full or half scholarship for the workshop.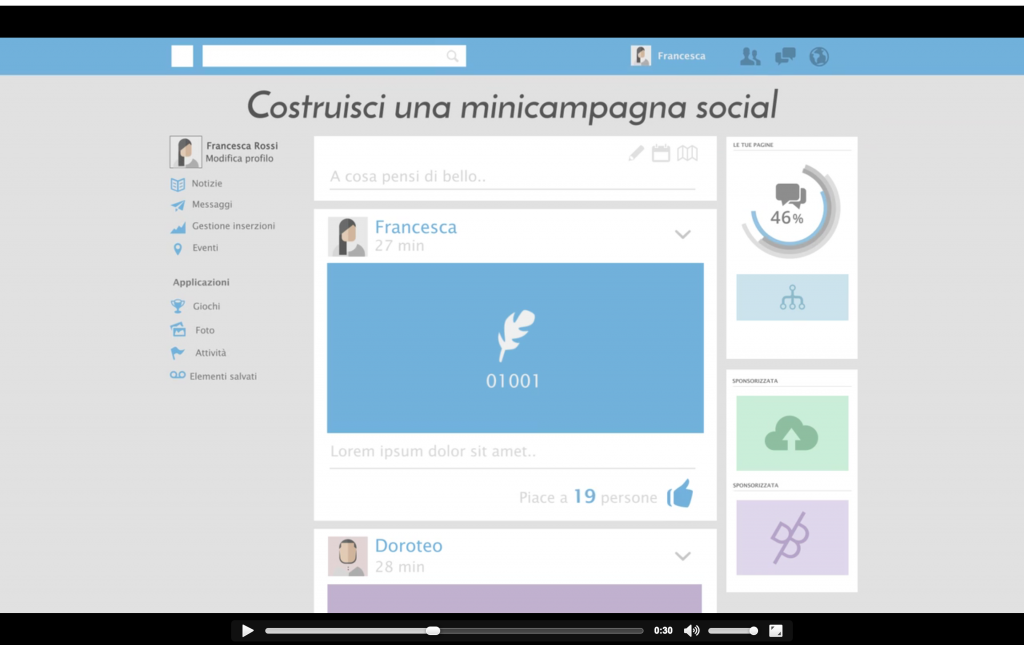 We recruited top-class speakers to talk about their strategies and experiences.
Among them were:
Julius van de Laar, Get Out The Vote Director in Barack Obama's presidential campaign
Mara Garbellini, Fundraising Expert
Ged Barker, Senior Project Manager at Torch Box
Giuseppe Onufrio, Executive Director at Greenpeace Onlus
Sergio Cecchini, Communication and Fundraising Director at Médecins Sans Frontières Belgium
Elisa Finocchiaro, Director at Change.org
Omar Vulpinari, Crossmedia Strategist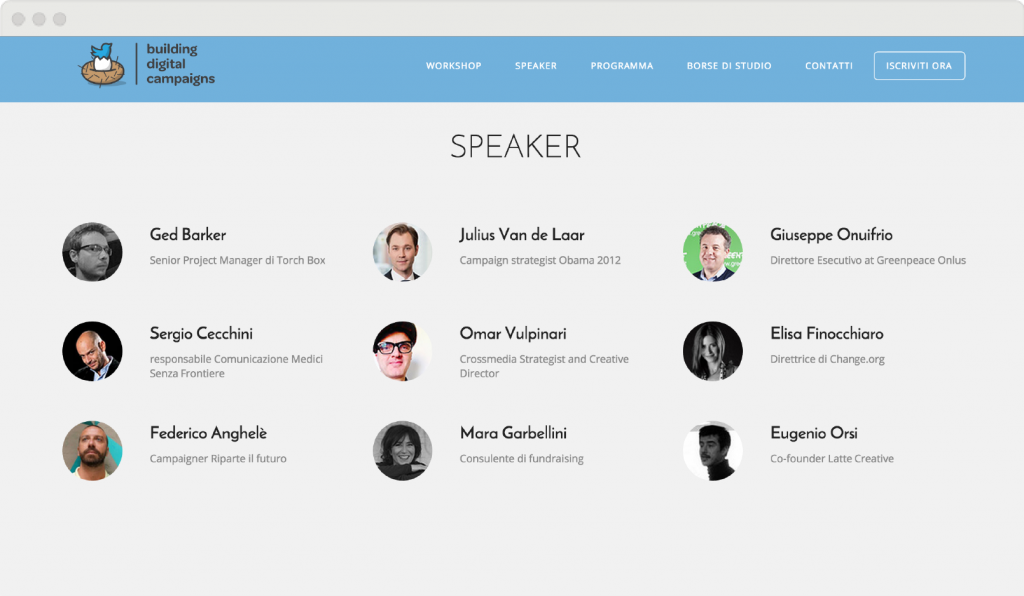 Video
We created a simple script for a video to explain all the necessary steps for the scholarship. We asked our students to take an assessment that consisted of imagining and realizing a small digital campaign connected to the Restarting the future petition.