Cottolengo –
Declare yourself – Cottolengo's 5X1000 campaign
In 2021, Latte started managing Cottolengo's communication.
In this first year of collaboration, in addition to daily support in Piccola Casa's various activities, we have worked on the creation of the 5X1000 campaign.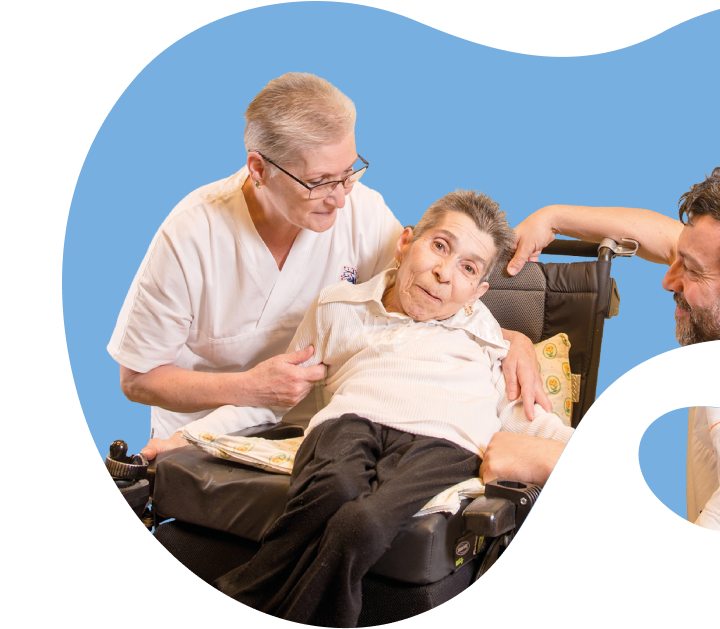 Concept
We looked for a concept that would transmit all the human warmth that permeates Piccola Casa, the closeness between assistants and guests, all the tenderness and the  attention. In order to support all this, the donor only needs a signature on the tax return, which becomes a declaration of love for those in need.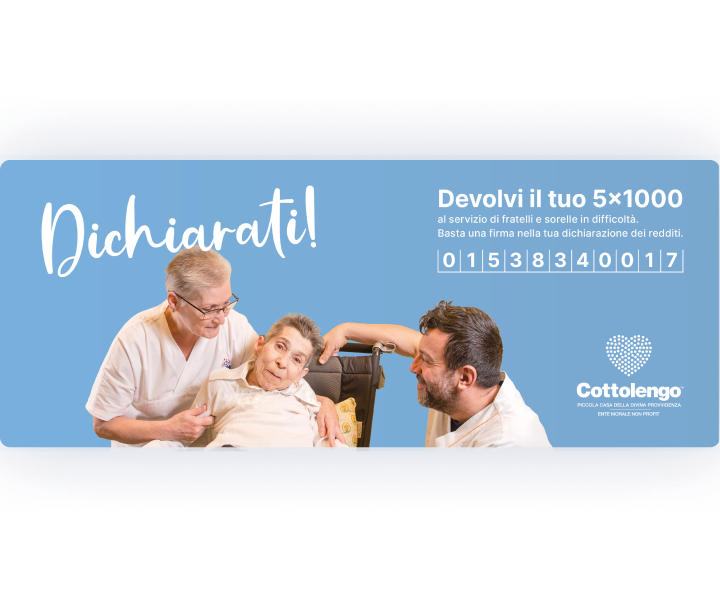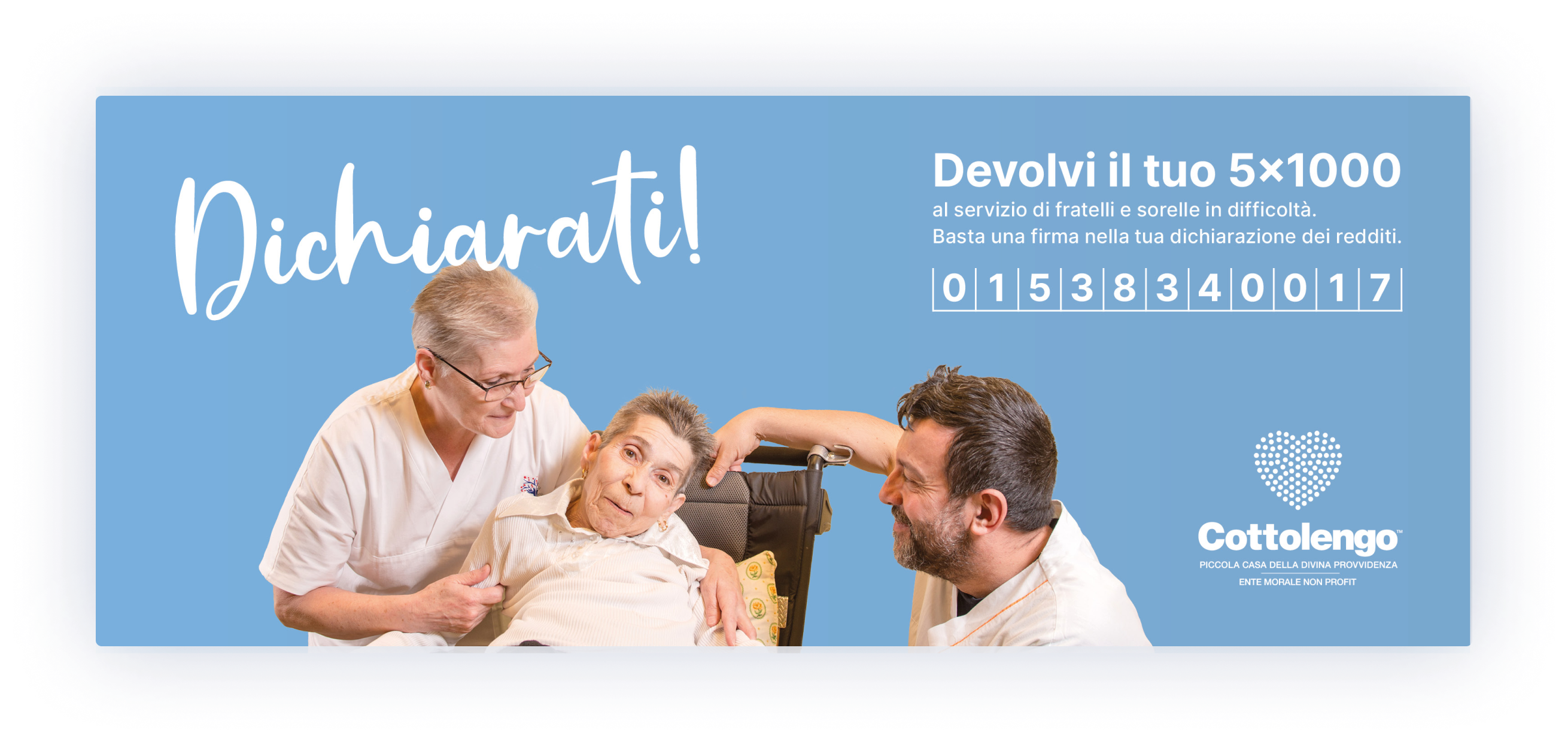 Online and offline campaign
The concept was expressed in a multi-subject photographic campaign that includes social cards and formats for printing and billboards.
The photographs were taken during a shooting inside the Little House.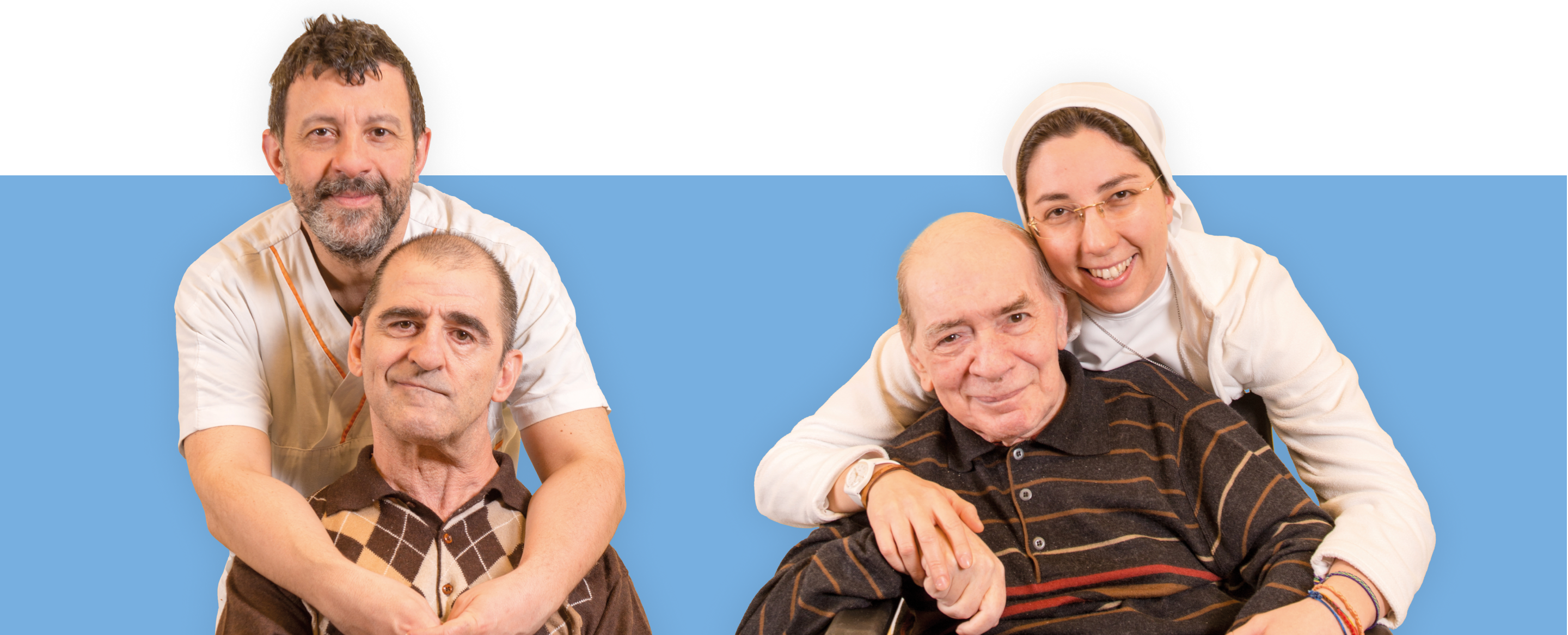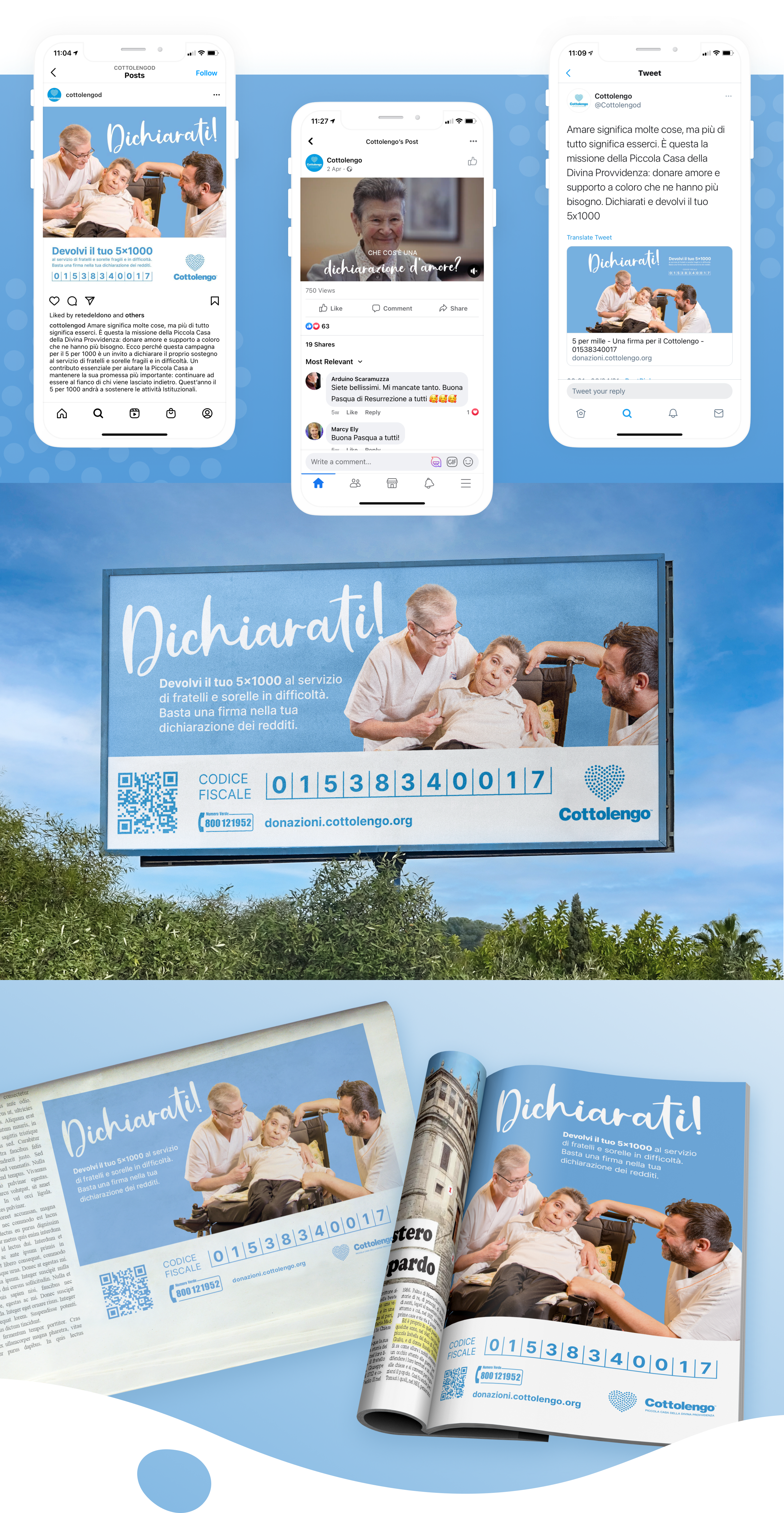 Radio and TV commercial
The shooting was also functional to the creation of the 30'' spot in which the concept literally comes to life in the gestures and smiles of the guests and assistants of the Piccola Casa. The audio track brought Cottolengo's declaration of love also on the radio.