Intersos –
È un attimo
Intersos asked us to create a campaign to widen the impact of their mission and increase the number of supporters. The goal was to raise awareness about worldwide serious emergencies and engage the audience into taking action. Our challenge was to present and spread the mission of the organization in the most effective way.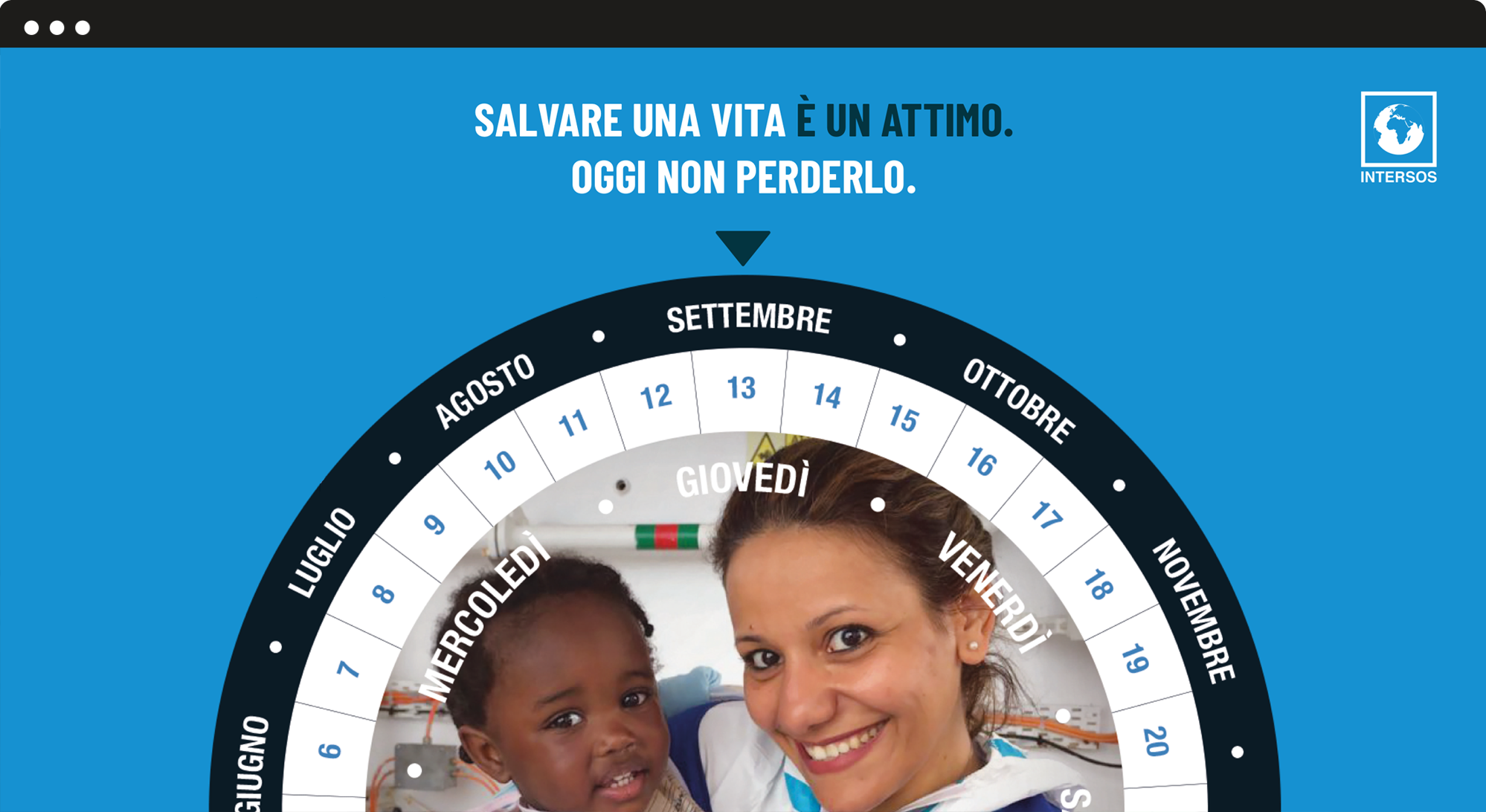 Creative concept
"It only takes a moment to help people and make a lifelong change in others' lives".
With this campaign, we wanted to describe Intersos' work, emphasizing how they have to respond and act quickly in emergency situations. To help raise funds for the organisation, we aimed to convey the urgency needed to support their work. Therefore, we designed the project around a simple yet powerful concept.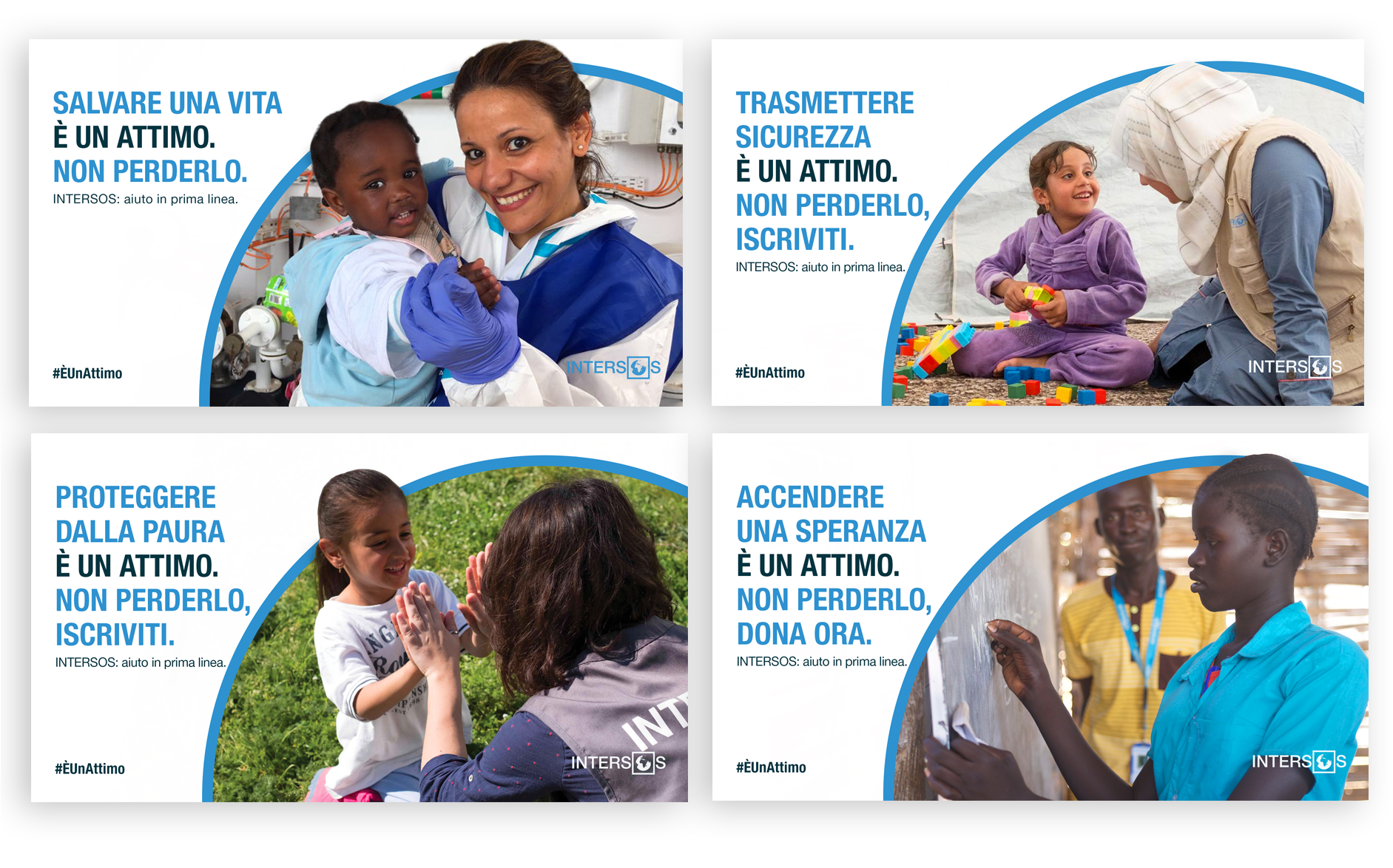 Communication materials
Gadget, social media cards and landing page.
Following on from the concept of time, we came up with the idea of a meaningful gadget for the campaign and we designed a perpetual calendar. In addition to being a key symbol of time, the perpetual calendar reminds us that each moment represents a unique opportunity to help people.
To better engage and lead users within the campaign, we also created a set of catchy social media cards and a landing page.