FLC CGIL –
Futuro collettivo
With the resources of the Recovery Plan on their way and the related decisions to be taken, the FLC CGIL 2021 membership campaign was fundamental to strengthen the union in its battles in favor of knowledge workers and required a new, future-driven, approach.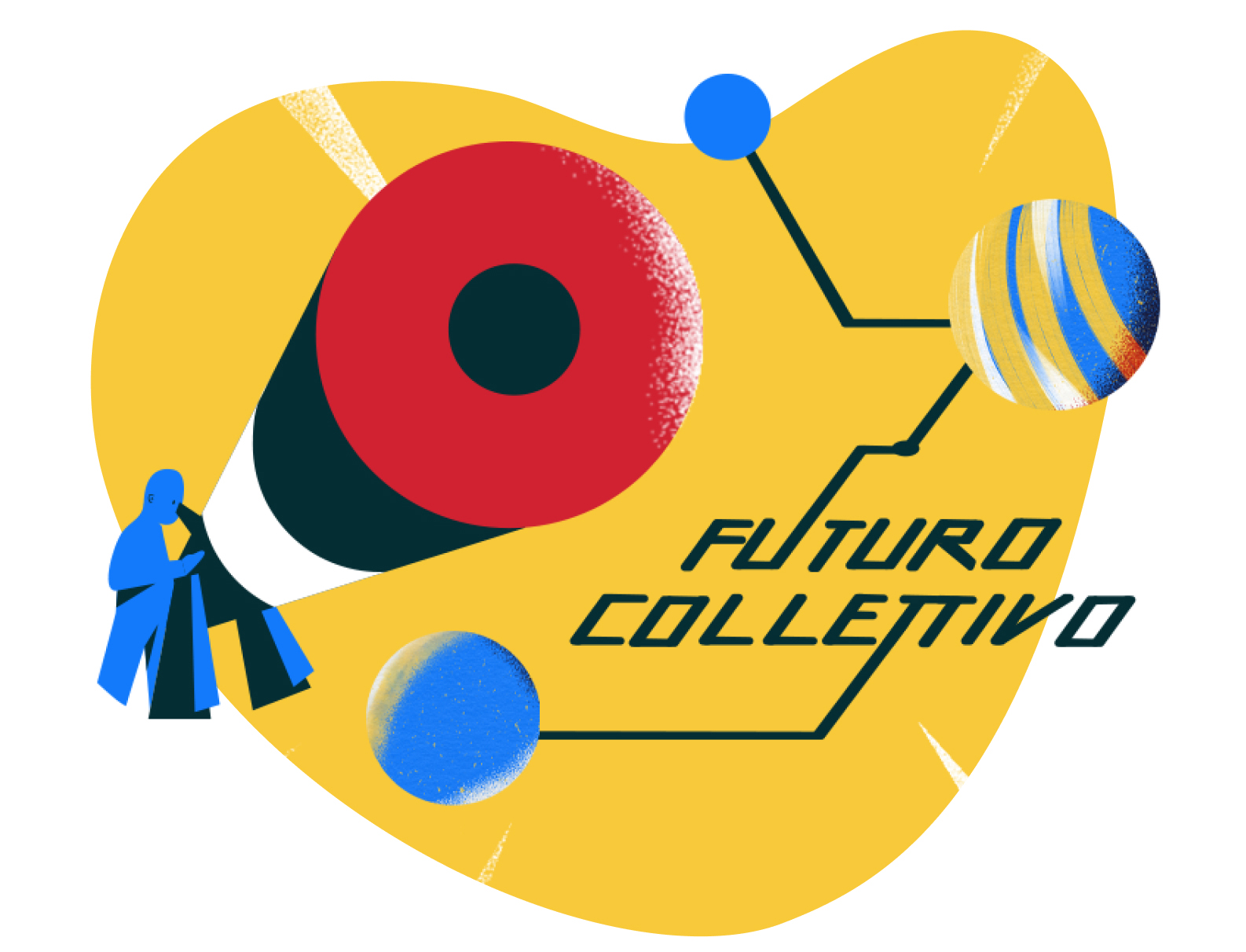 Concept
It is precisely to the future that we looked at when ideating the creative concept for the multi-subject campaign. We have chosen four identary verbs for the union, we have conjugated them in the future tense, first person plural, so as to convey FLC's vision on the world of knowledge: proactive and collective.
On a visual level, we chose illustration to highlight the novelty of this campaign. The four verbs have a prominent place in the visuals and are enriched by a series of figures that interact with the letters and enrich their meaning, referring to the areas of knowledge that FLC represents: school, university, research and artistic academy.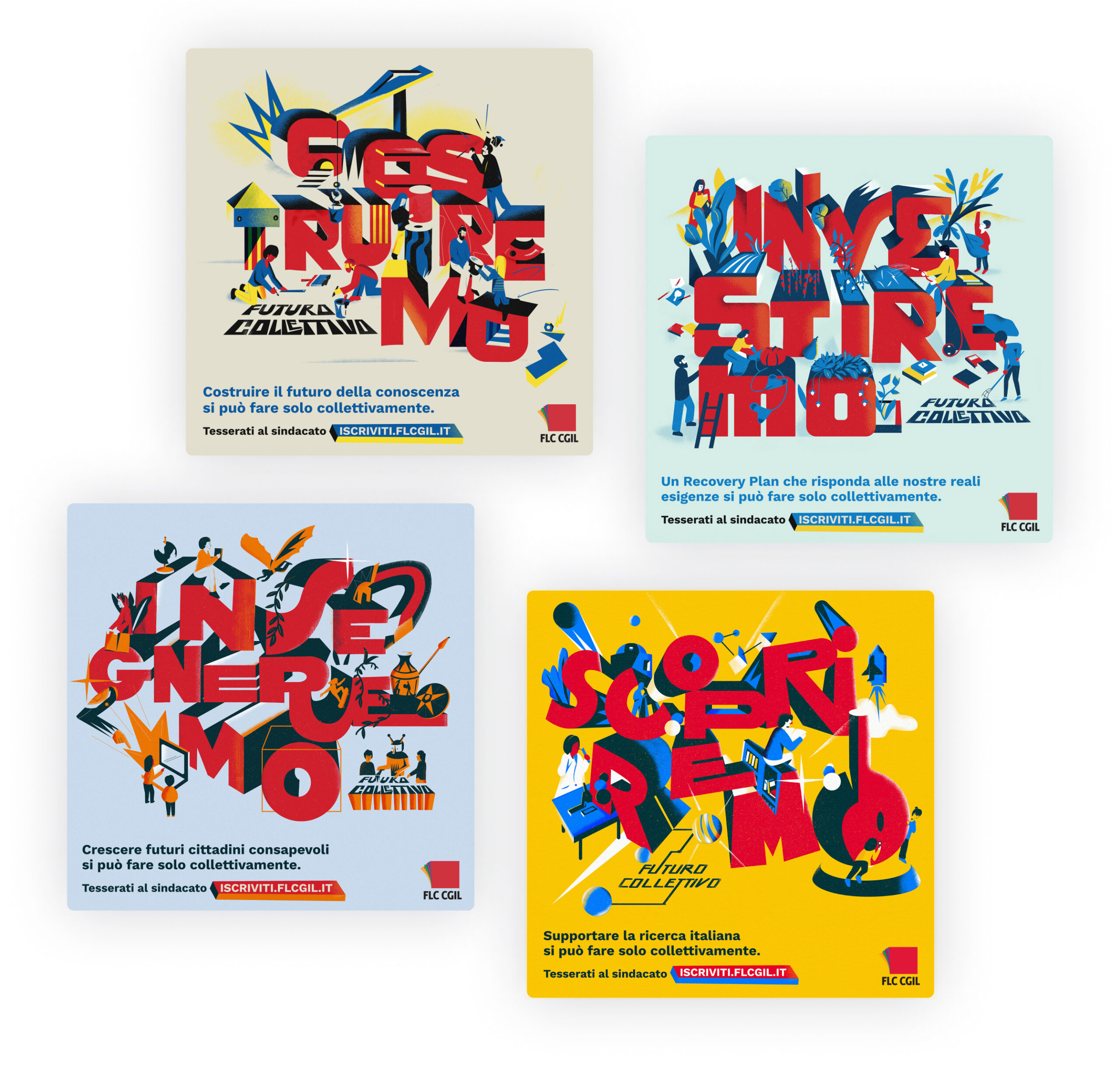 Social media columns
For the digital campaign we have developed three thematic columns aimed at converting users. A generic one about the world of knowledge that FLC dreams of, a more vertical one about research and precariousness, and one about the history of the union told through archival material.