Slow Food Italy —
Con la carne vacci slow (go slow with meat)
"Slow" means eating the right amount of meat and that it is of good quality. We have created a series of social cards, an engagement activity and a landing page.
Slow Food asked us to carry out a Lead Generation campaign. We have made the strategic proposal and a series of social cards on the theme "meat the change". In addition, we have designed and developed a quiz to collect leads and a landing page.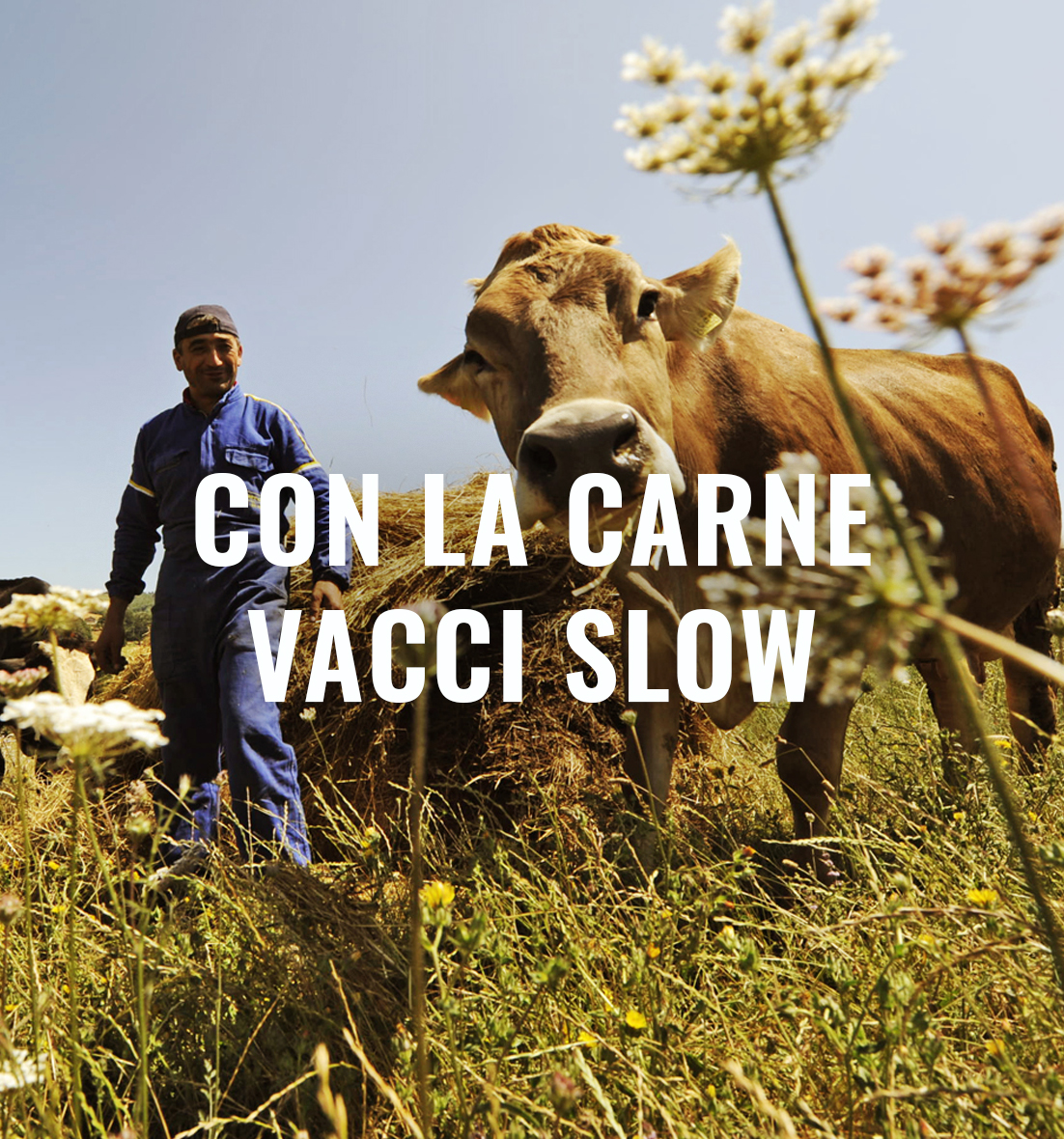 Social media
A multi-subject campaign regarding the importance of "slow" eating habits.
The objective of this campaign is to promote a slow lifestyle, starting with the right consumption of meat. The key visual uses photographic images that tell the "slow" style. The Slow Food logo replaces the asterisk, which in each post explains the meaning of "slow".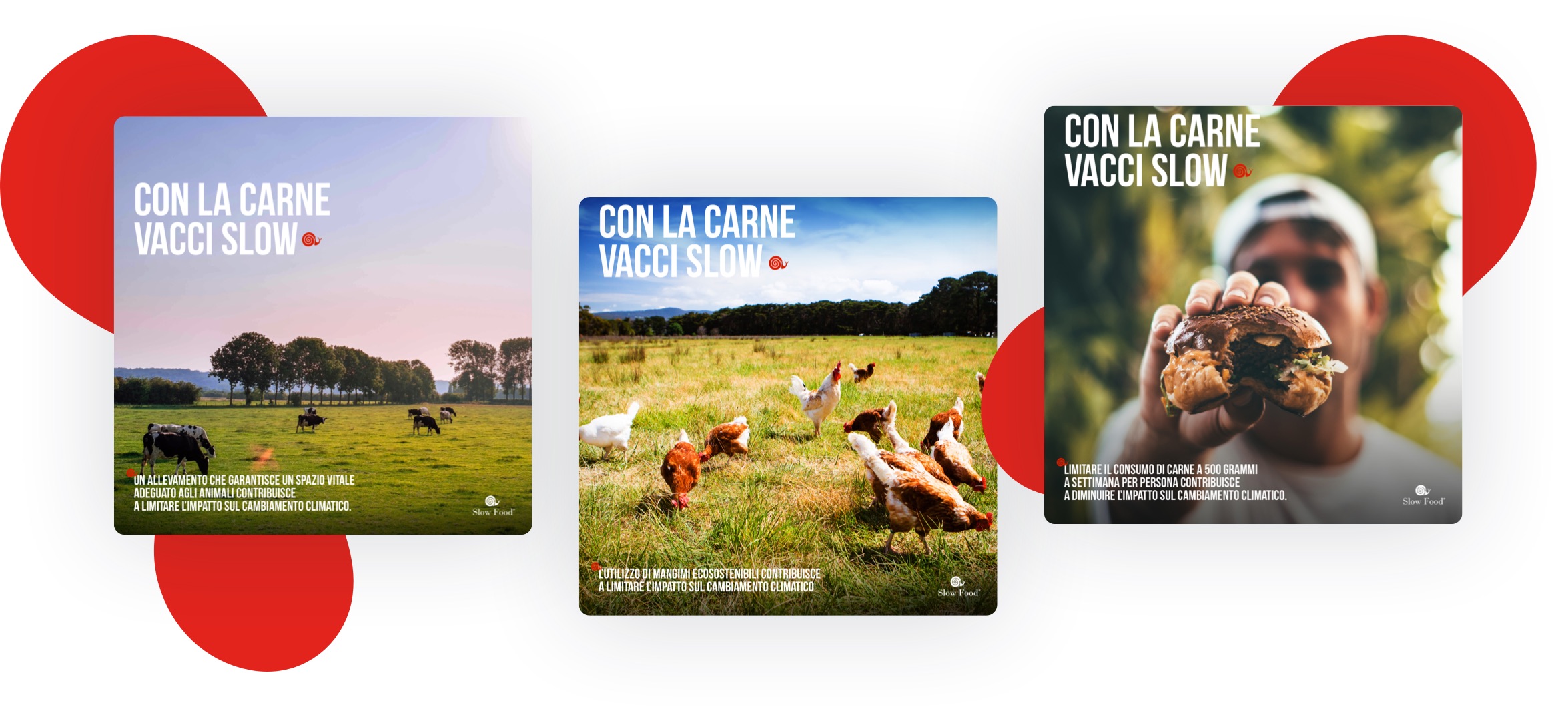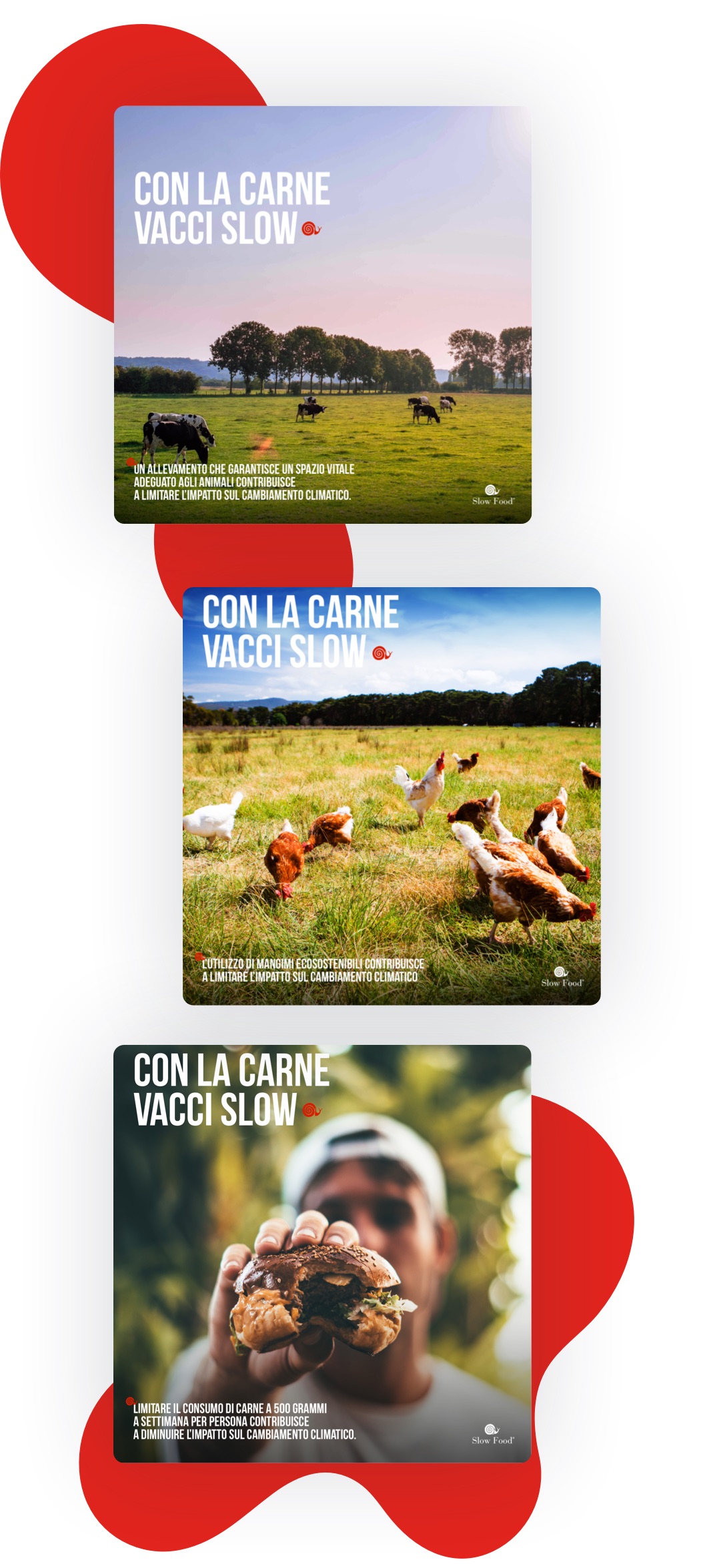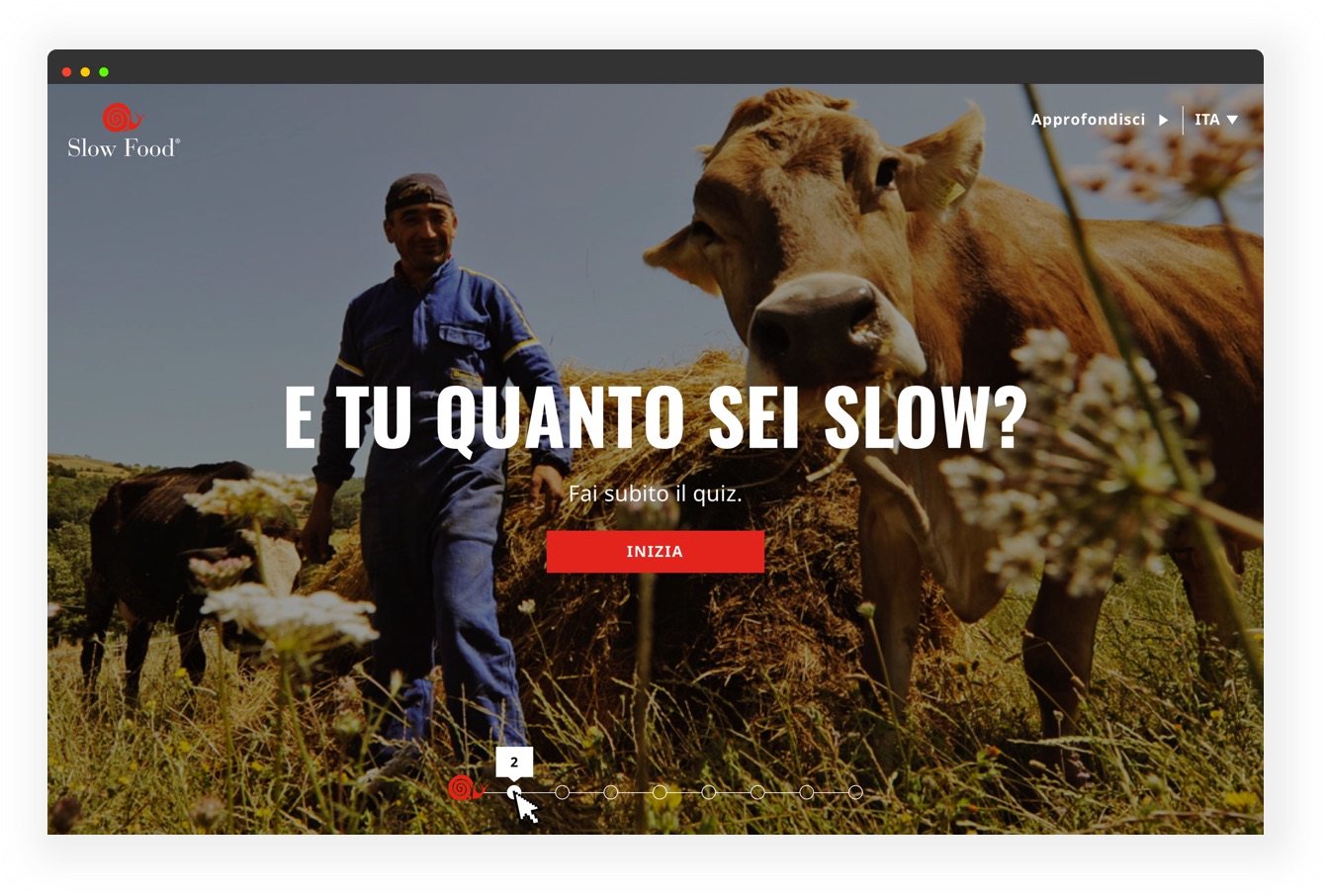 Quiz
How slow are you?
The engagement activity invites users to take the quiz to find out the environmental impact of their lifestyle as consumers.
The quiz is short (7 questions) and the result is shown only after leaving the new lead. The result is connected to content that directs consumers to more sustainable consumption with practical advice.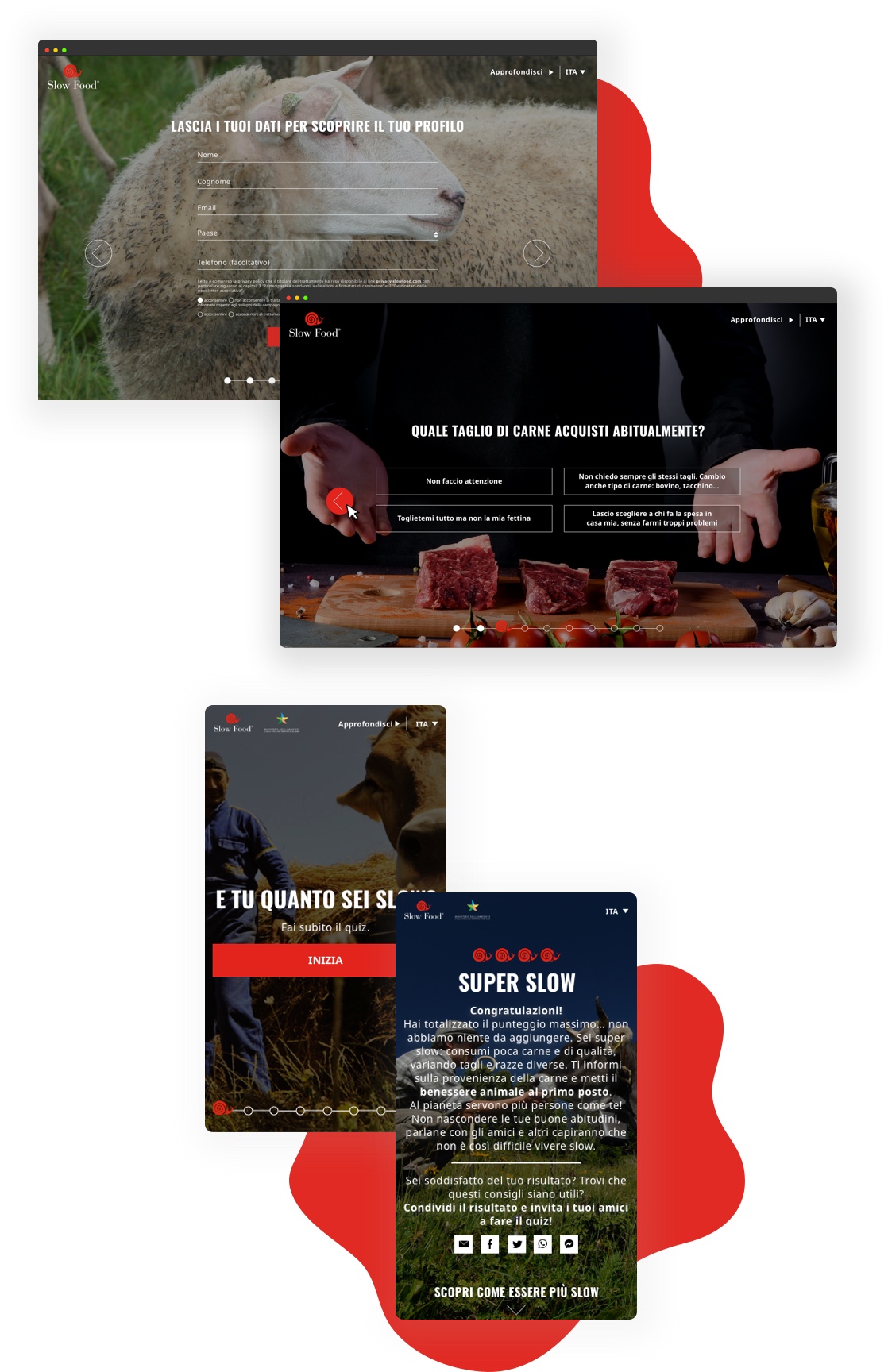 Landing page
The result of the quiz.
The landing page reveals the result of the quiz and informs the user about the right eating habits he should adopt. There are also some contents on the theme "meat the change" that were already present on the Slow Food website.