Soleterre Onlus –
Grande così
Latte Creative worked with Soleterre Onlus to create a fundraising campaign through solidarity text messages and to raise awareness on the organization, its sphere of action and its lesser-known activities related to pediatric oncology.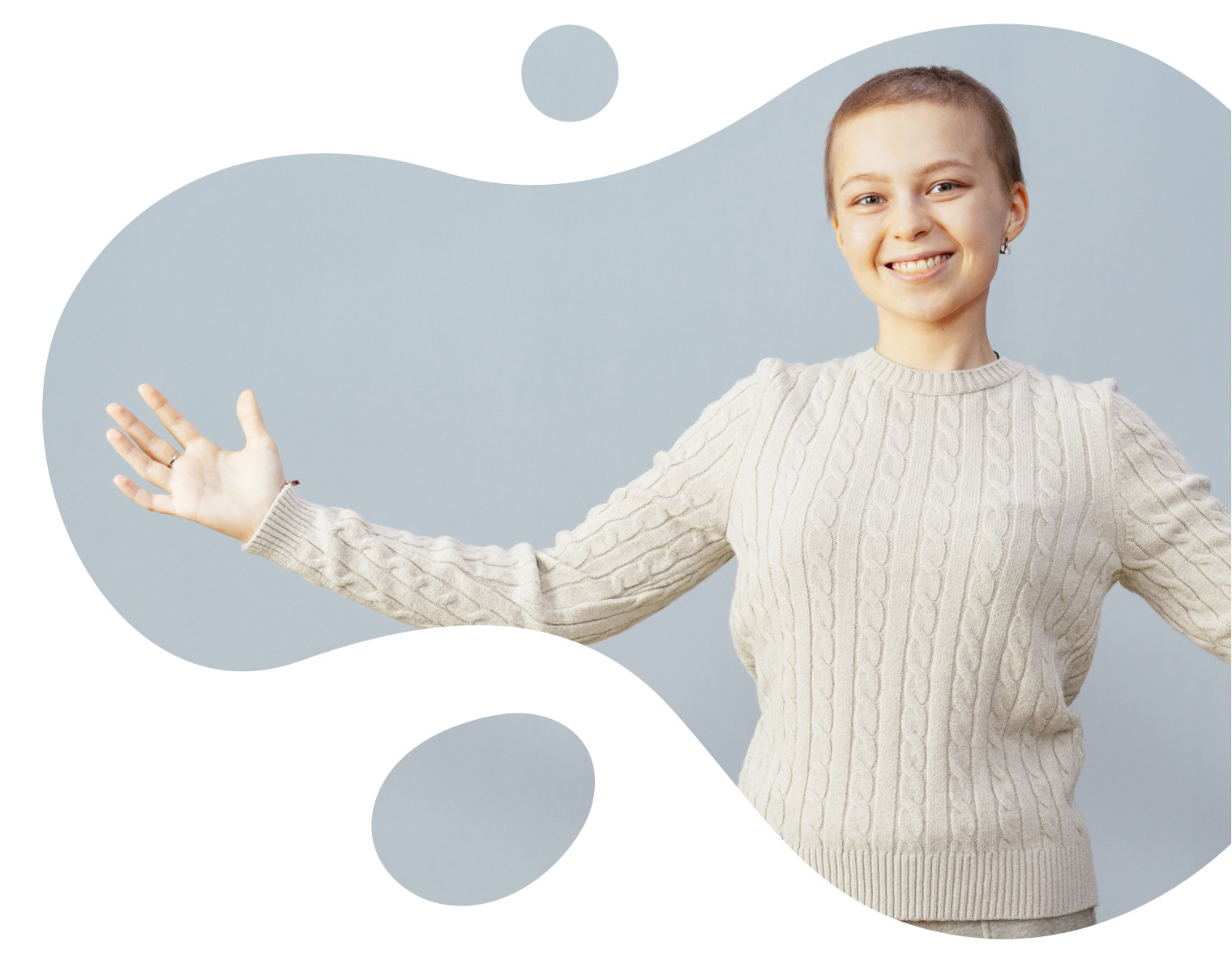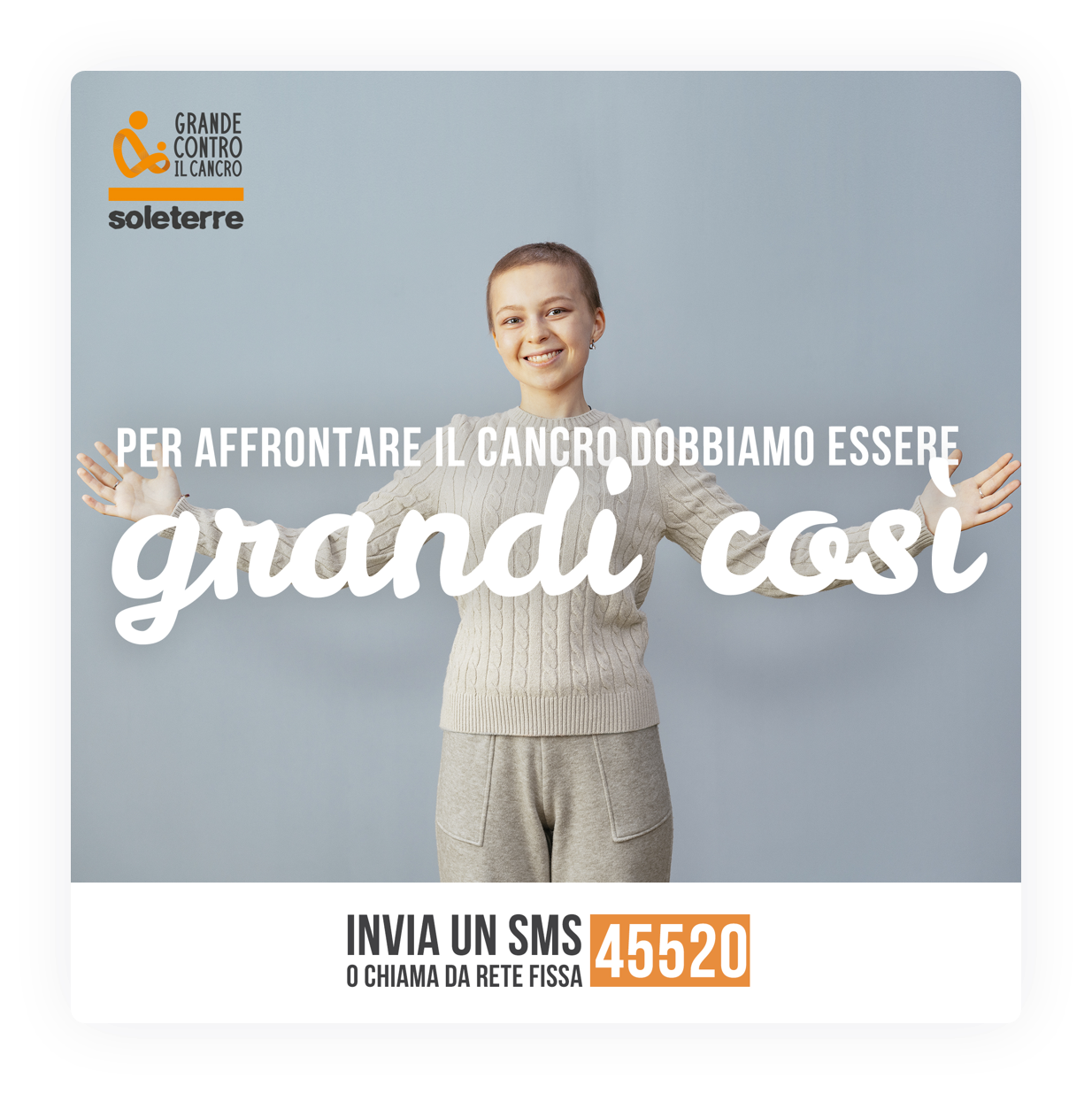 Concept
Starting from Big against cancer, the core message of Soleterre, we used open arms and Grande così! (Just as big!), a gesture and a sentence typical of children, to narrate with a positive tone of voice how much strength they must have to fight against the disease.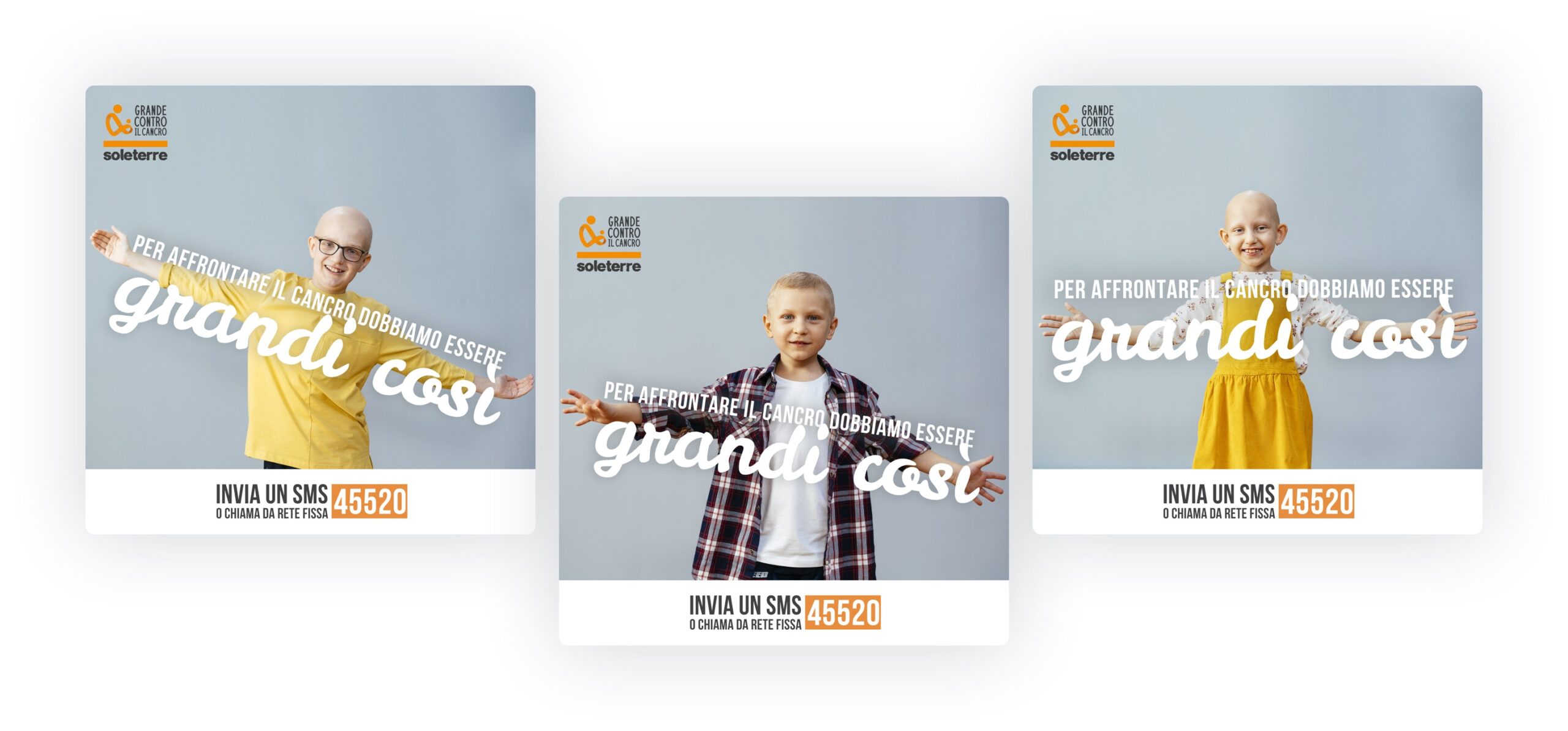 TV & Radio AD
The concept was adapted in a TV ad and a radio ad with Soleterre's testimonial, Natasha Stefanenko. The shooting and recording were made by coordinating two sets, in Italy and in Ukraine, in collaboration with the production company Cut&.
Online and offline campaign
The visual has been adapted in all social media formats, online advertising and print formats, aiming for widespread dissemination that would lead the public to the donation page we designed for the occasion.