Oxfam-
I don't share it
Fake news and disinformation are often used to fuel hate speech addressed to minorities or discriminated people. The main aim of the campaign we realized together with Oxfam was to educate the new generation to use digital channels consciously by using catchy and memorable messages.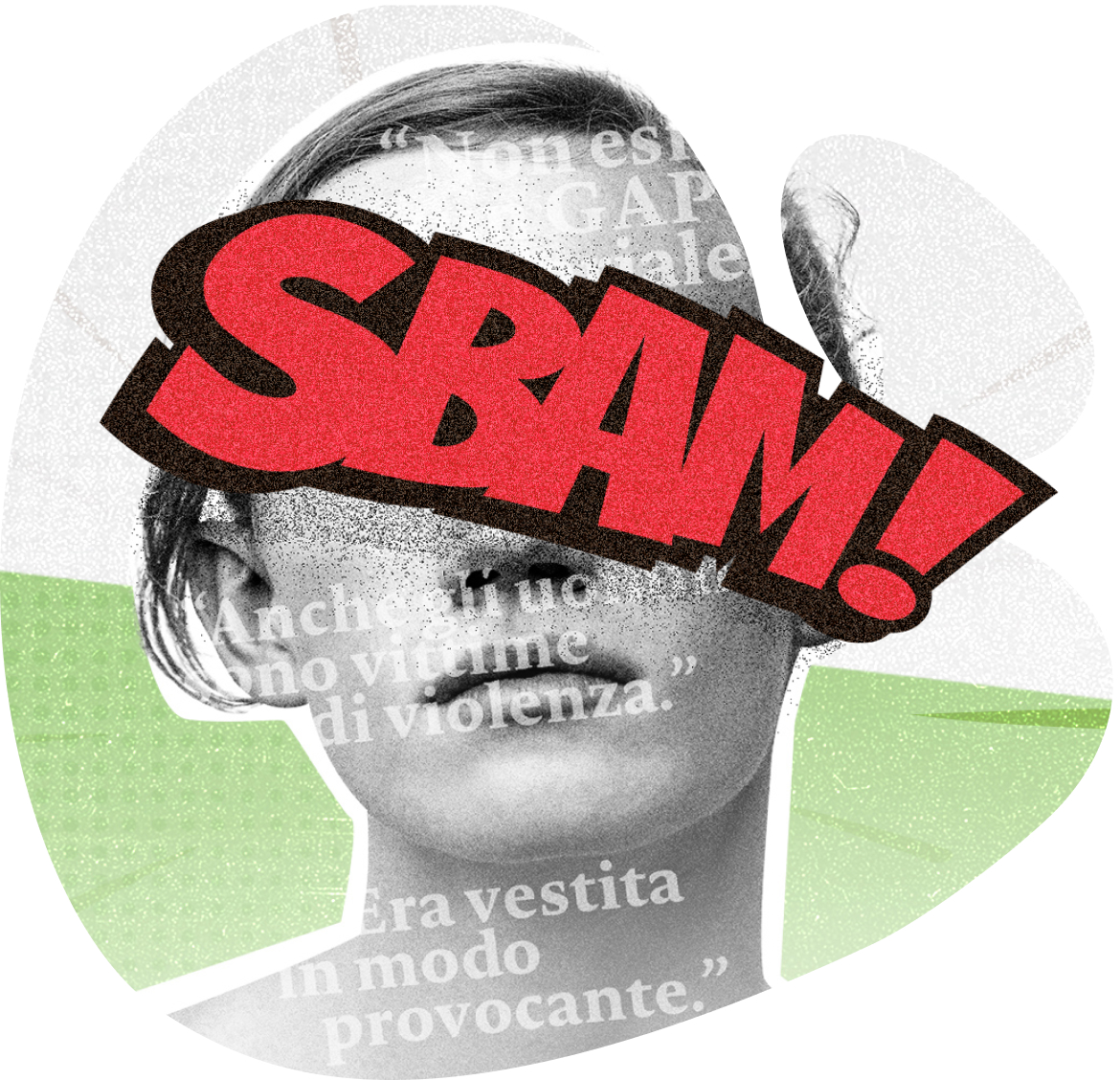 The concept
Fake news fuels hate speech: for this reason they hit, hurt, and mark victims. Starting from this insight we imagined how to visualize the sound of the fake news by using comics onomatopoeia by using a modern visual language.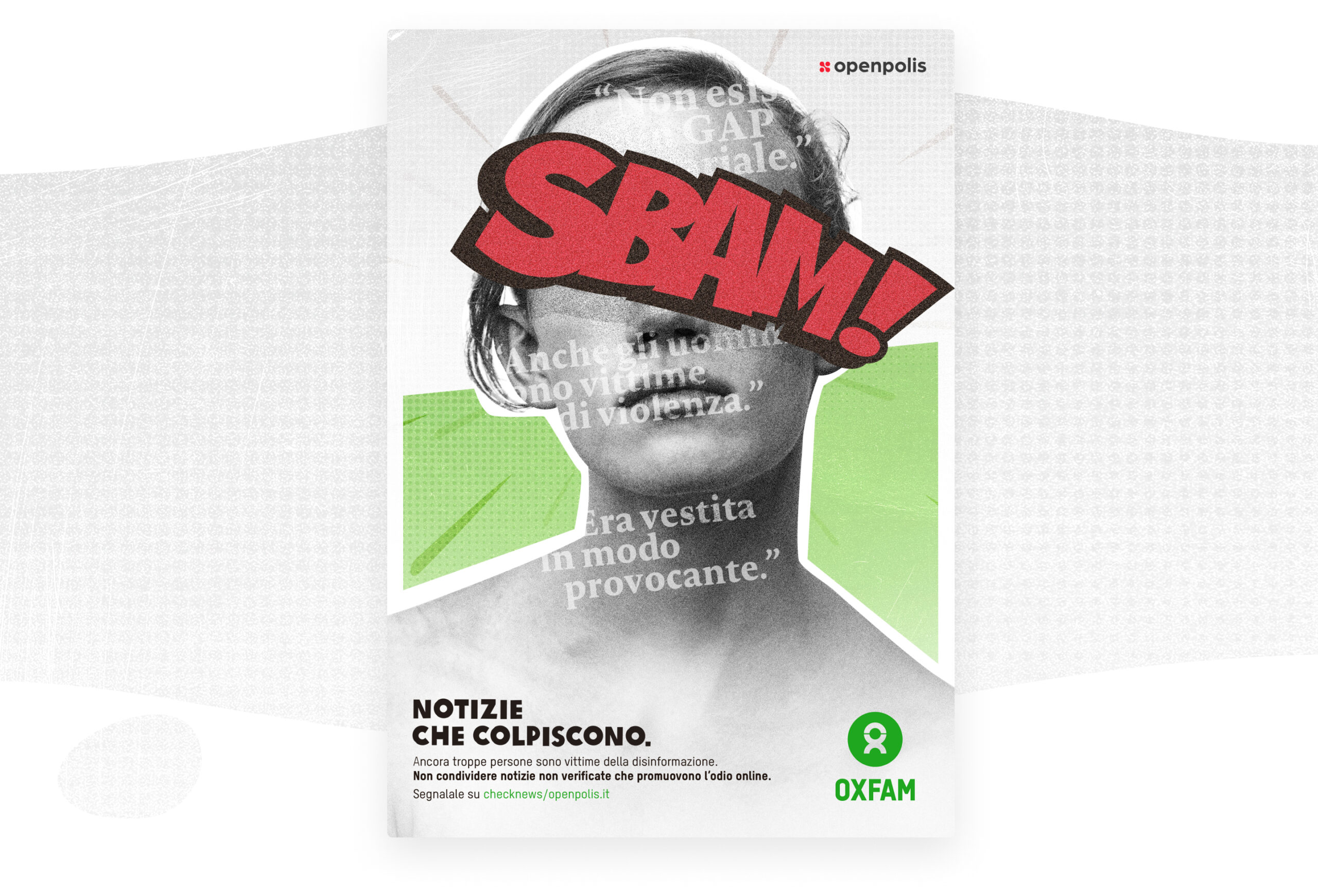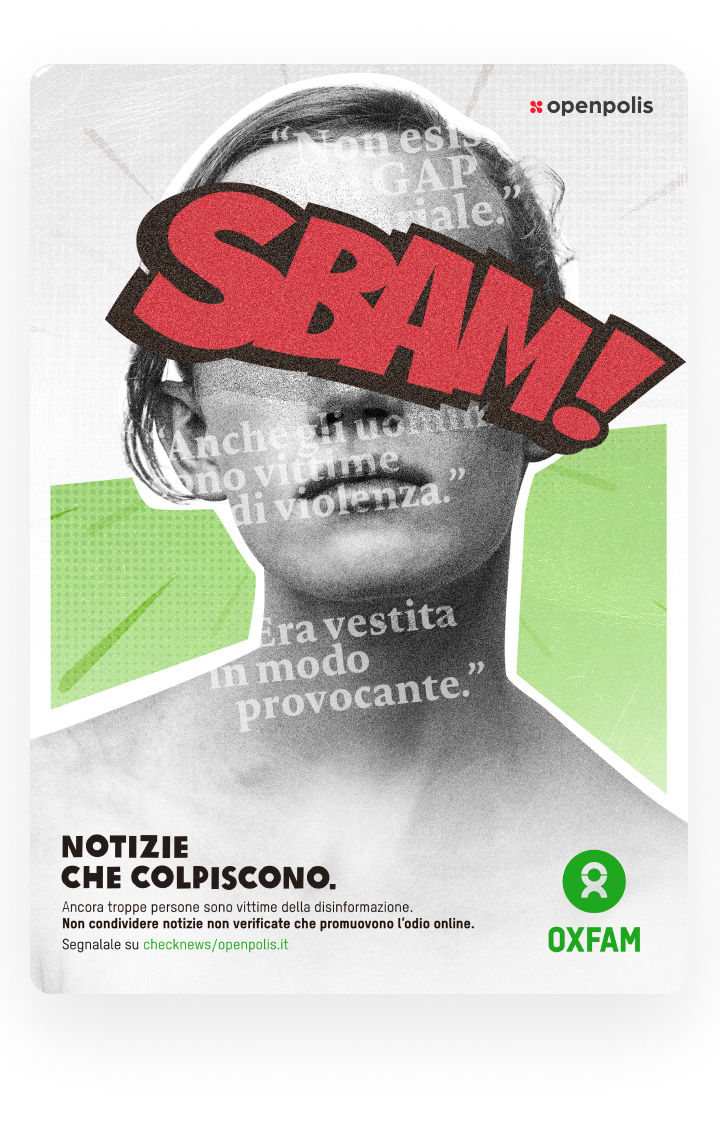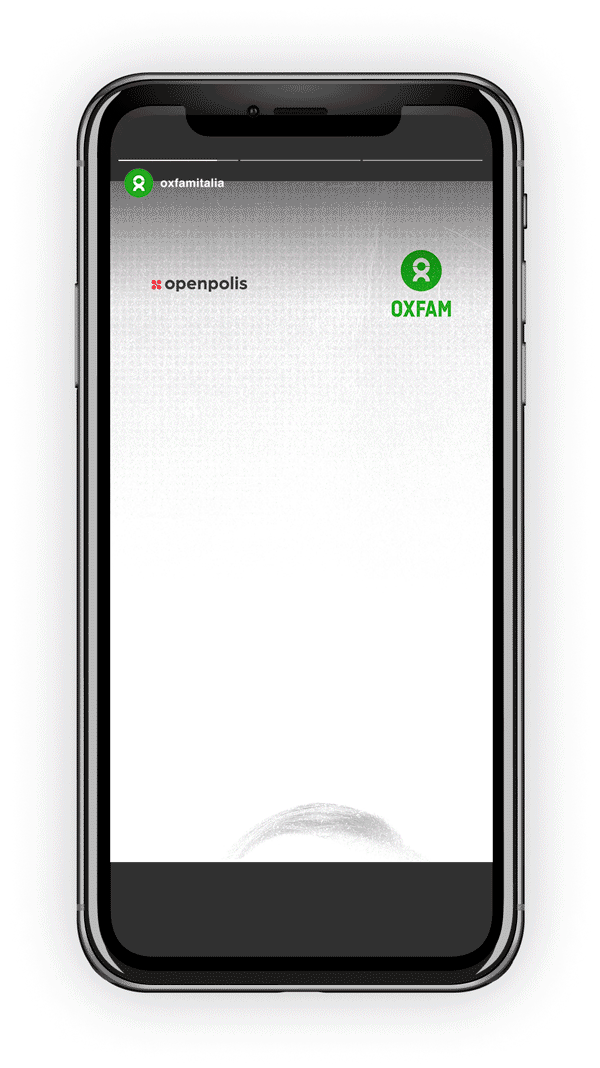 Social media
The campaign was run on social media channels with social cards and short videos by using different subjects and declination.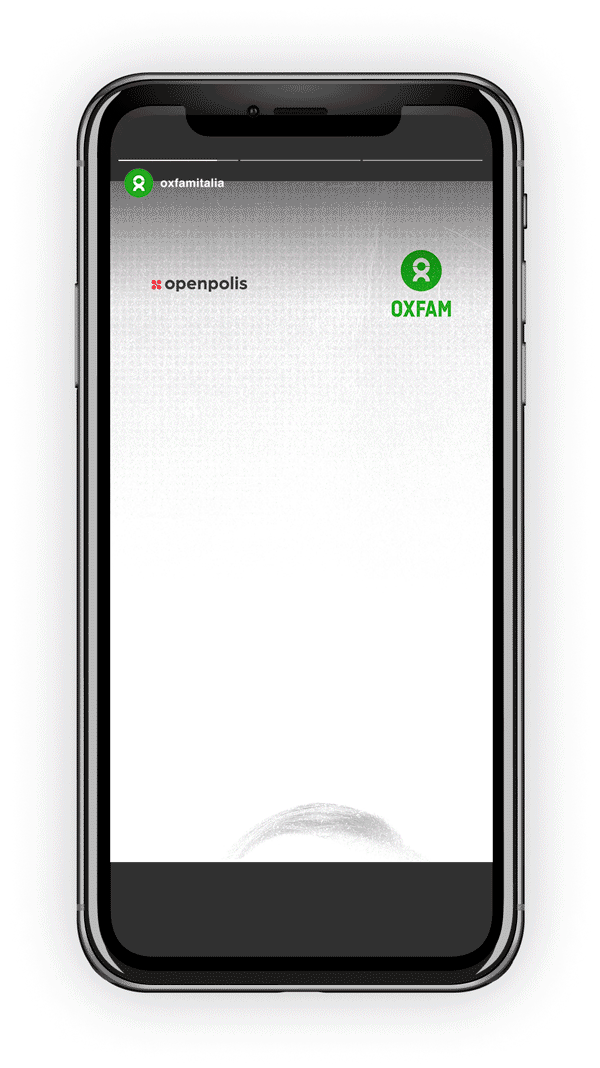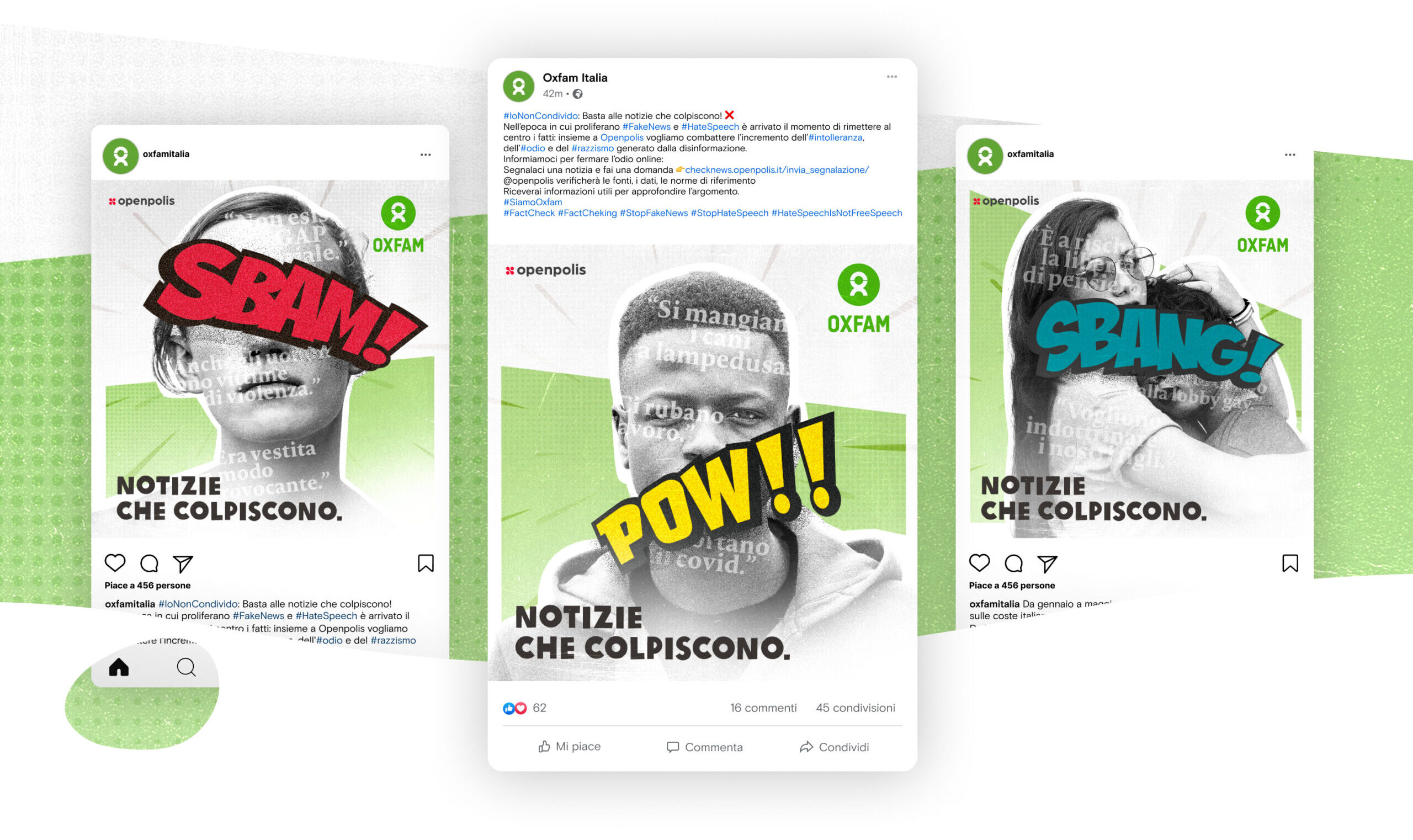 Engagement
To engage the community and to bring people to report fake news on the official digital platform we realize an how-to toolkit for activists. To raise the engagement level we realized a set of stickers to use for digital guerrilla activities on instagram.