Greenpeace –
I know who grew it
I know who grew it is a project realized for Greenpeace to promote a new and better relationship with food. The industrial economy is destroying the natural resources and wildlife, affecting human health, poisoning our food, water and soil and impoverishing farmers. It is also narrowing down our food diversity.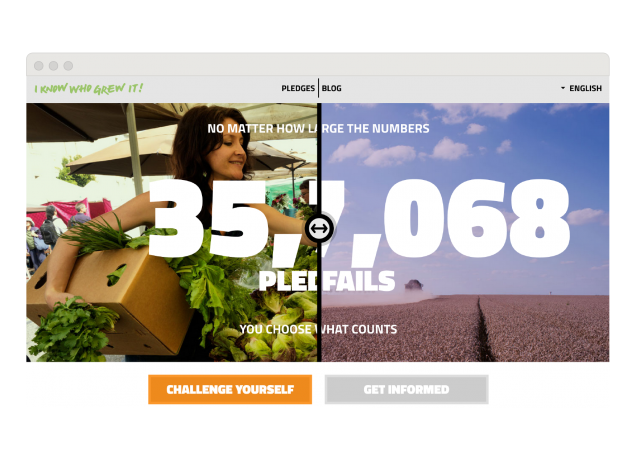 Blog and pledges
The principal aim of this project is to inform and invite people to take actions that can improve their relationship with food.
That's why we created two sections:
A blog, where users can find information about how the food production process is changing, what we are failing and what we can do better.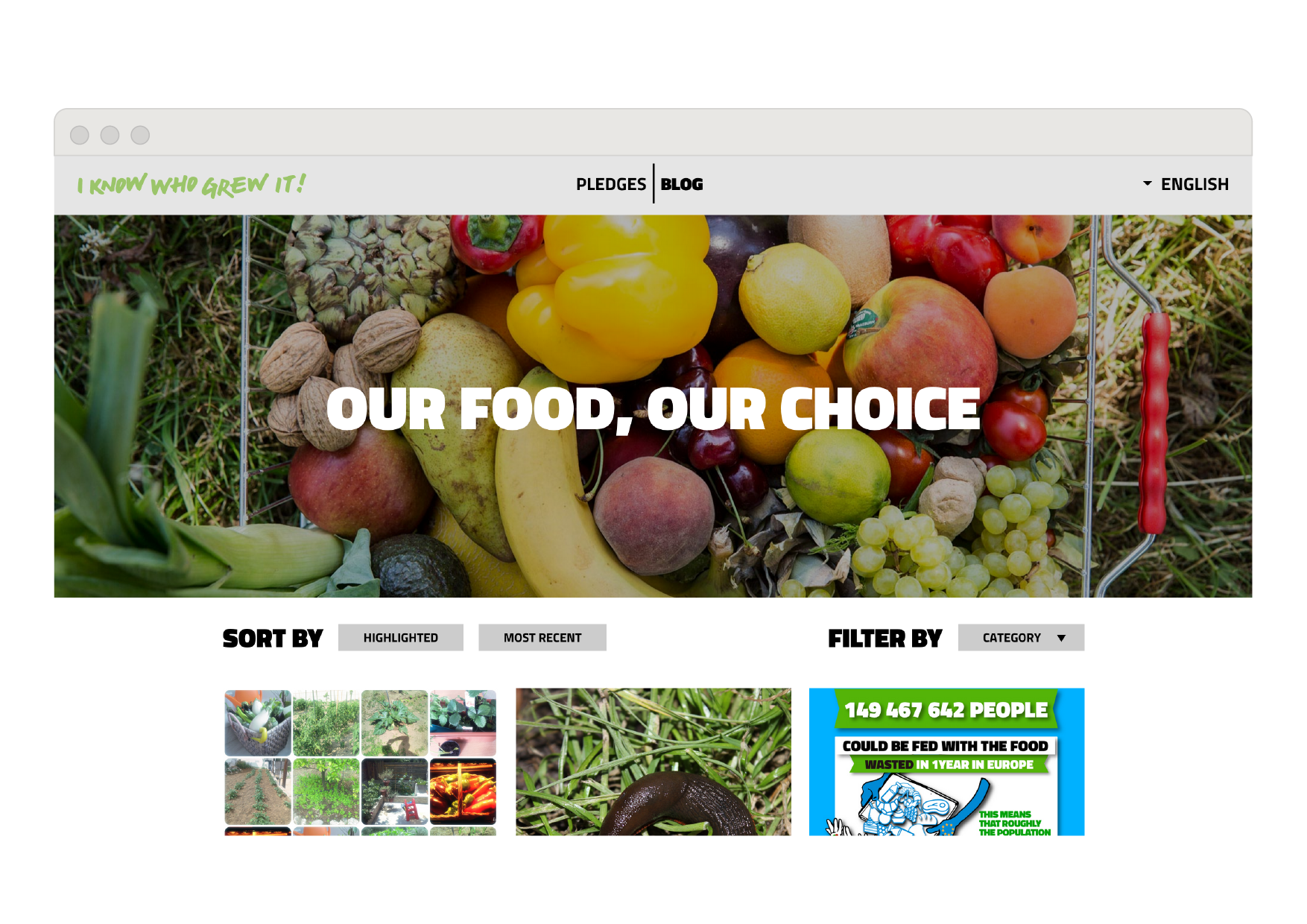 A pledge page, where everyone who wants to take a pledge about their food choice – such as buying at the bio market or reducing the food waste or making compost – can do it and share it through their own social network.