IL MANIFESTO –
il manifesto 50
For il manifesto's fiftieth anniversary we realized an integrated and multichannel campaign with special contents and dedicated communication activities.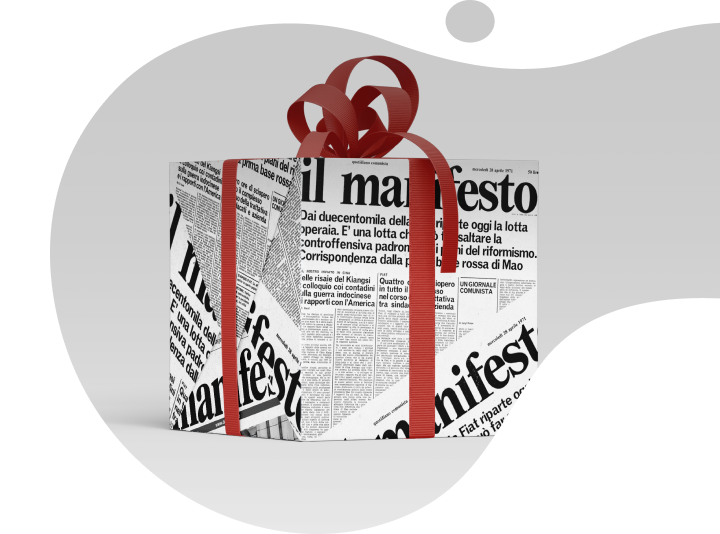 The campaign
An irreverent birthday anniversary celebrated by playing with the metaphor and the elements of a birthday party. A campaign able to communicate the values of the newspaper. An ironic tone of voice to underline not only Il manifesto but first of all its readers and community. A special edition of the newspaper was designed and spread in newsstands for the day of the anniversary.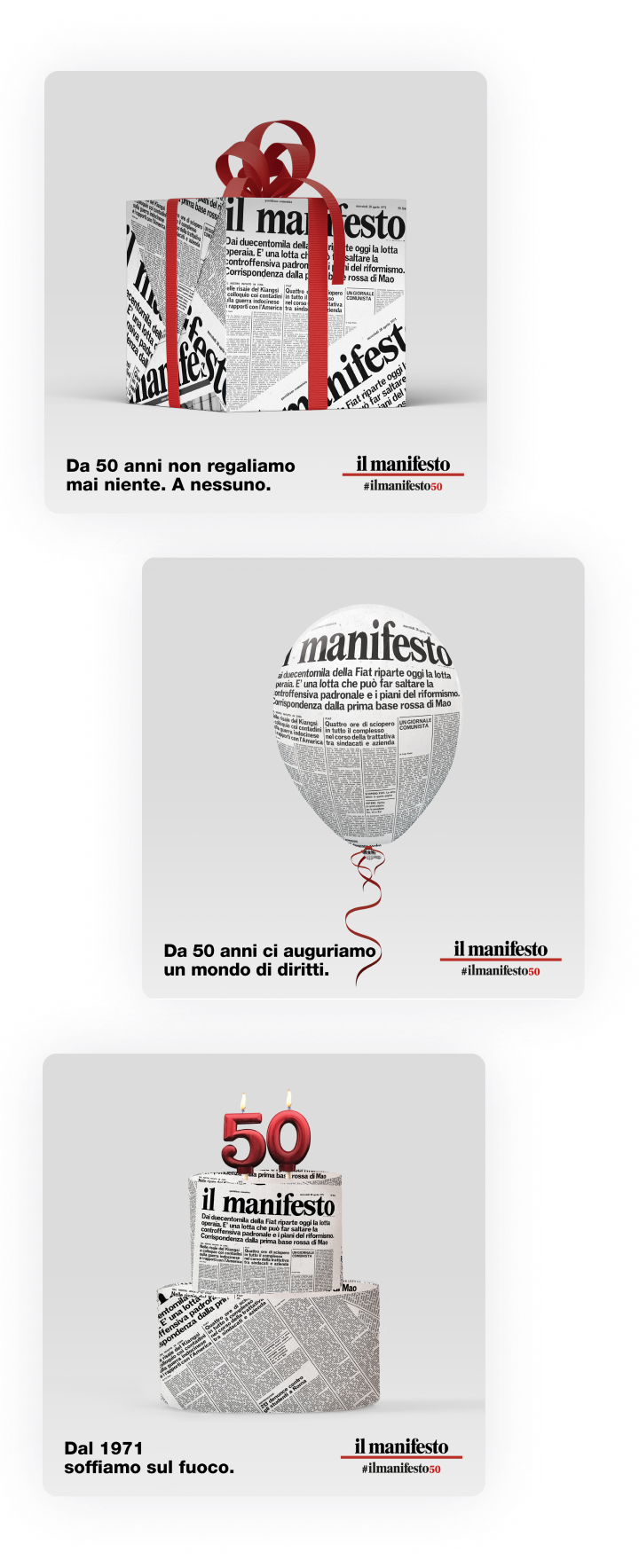 Spot tv
50 years. We feel them all. The tv spot celebrates the anniversary by showing the readers and the fights of the newspaper. Il manifesto is standing always by the side of those who can imagine a different world.
Radio spot
The radio spot calls readers to buy the special edition of the newspaper at newsstands the day of the anniversary. The speaking voice is of the Italian actor Ascanio Celestini.
A Voce Scritta: the podcast.
For the fiftieth anniversary we realized and launched the first podcast signed by il manifesto. The podcast is a collection of the most important editorials read by Ascanio Celestini and Allesandra Vanzi.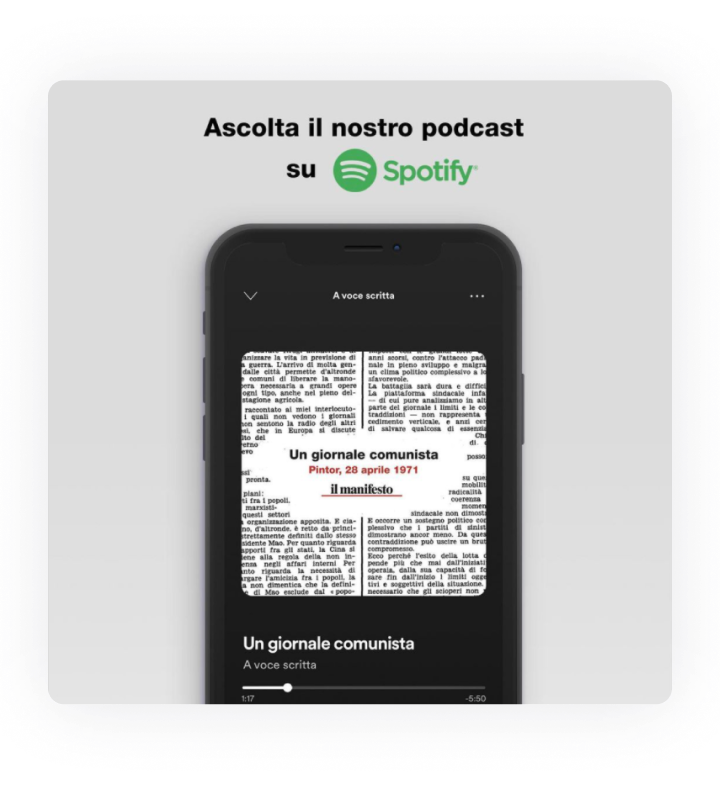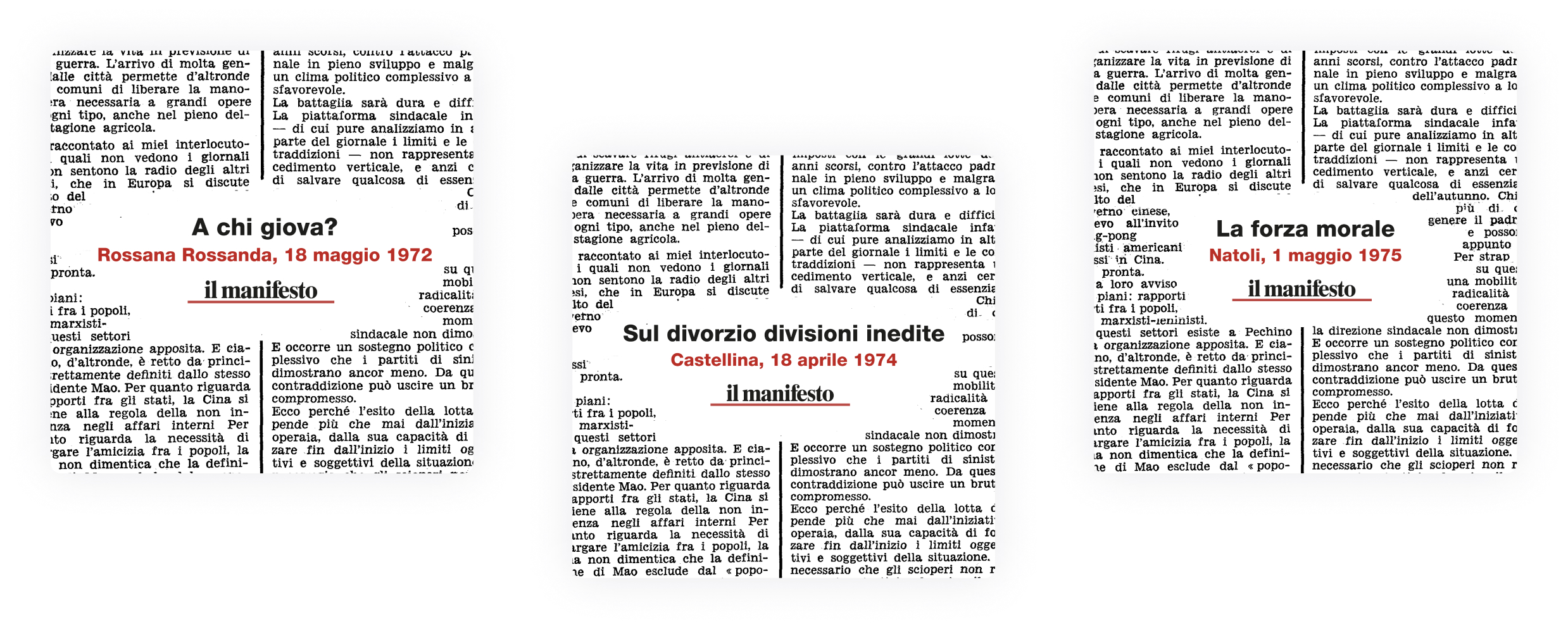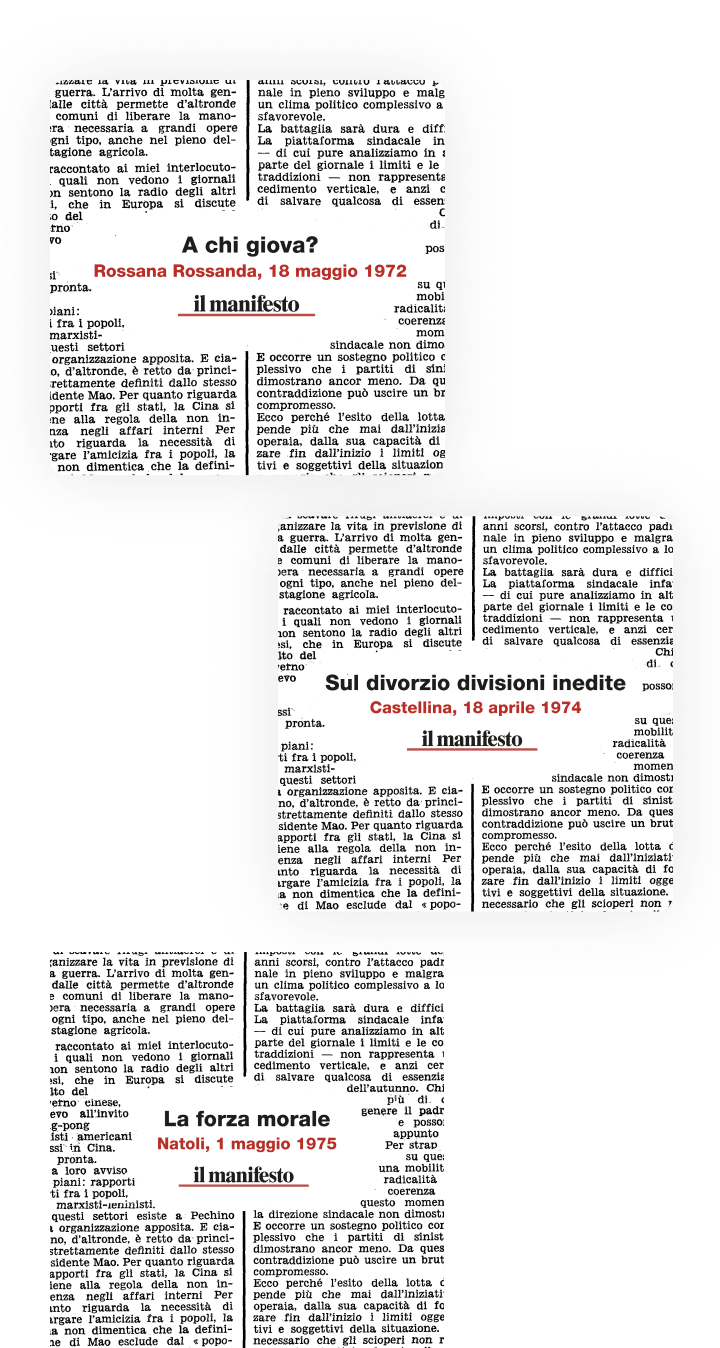 Social media video
50 years in 50 seconds. The social media video tells, going through different decades, the most important events of the last 50 years, the newspaper's history, the importance of the readers.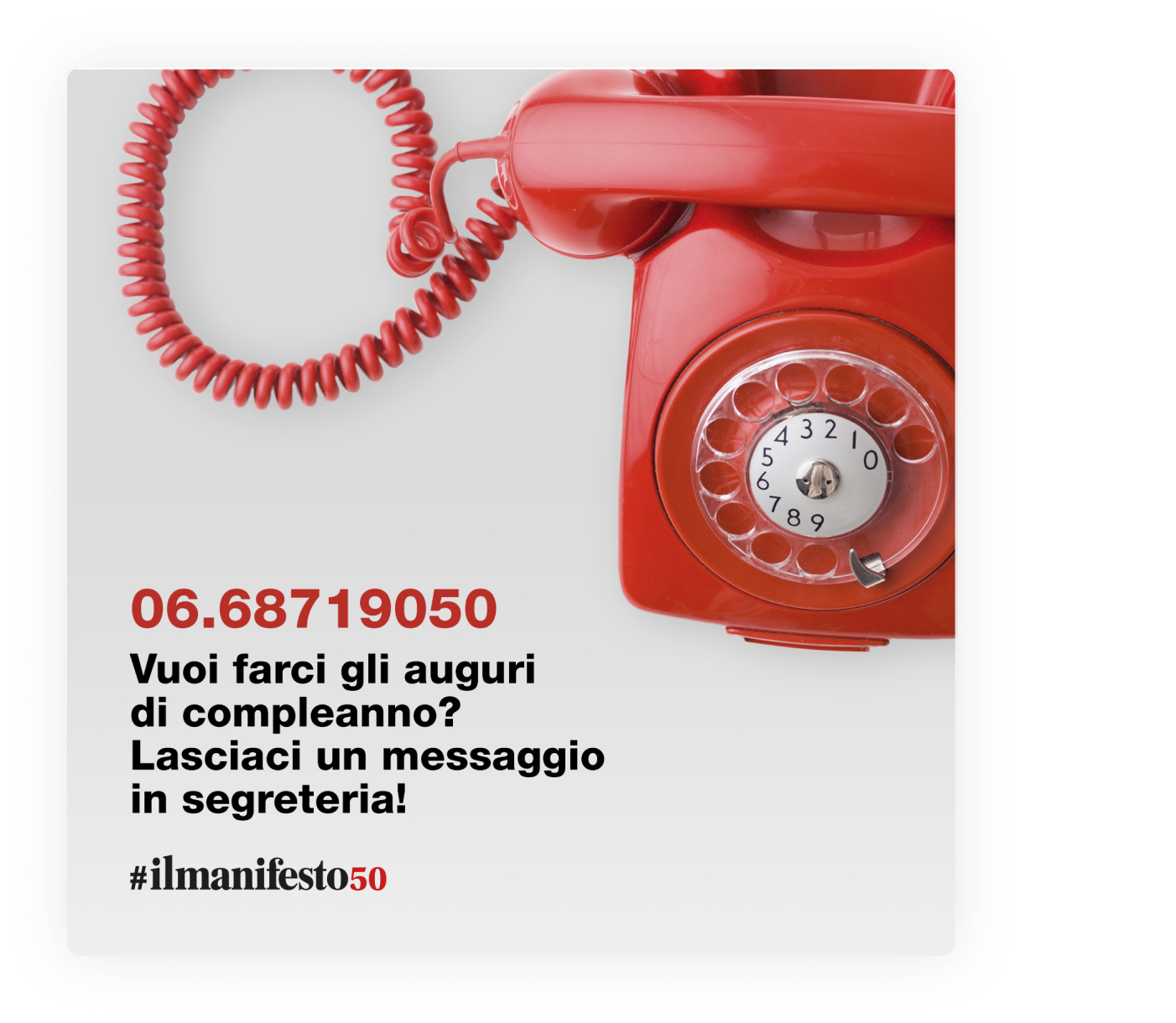 Birthday wishes and social contents
Since the beginning il manifesto listens to its reader. To celebrate its birthday we decided to open a special phone number to collect all audio wishes from its community. Moreover, a special social stream was created to celebrate the most important first pages and the most famous headlines of the newspaper.