RIPARTE IL FUTURO –
Investigation of corruption
Indagine sulla corruzione (Investigation of corruption) is a visual report of a survey on corruption and how it is perceived in Italy that we submitted with CATI and CAWI methodology to 1000 people. We tried to give an intuitive representation of the complex and fragmented phenomenon that is corruption, using tools for data visualization such as charts and tables.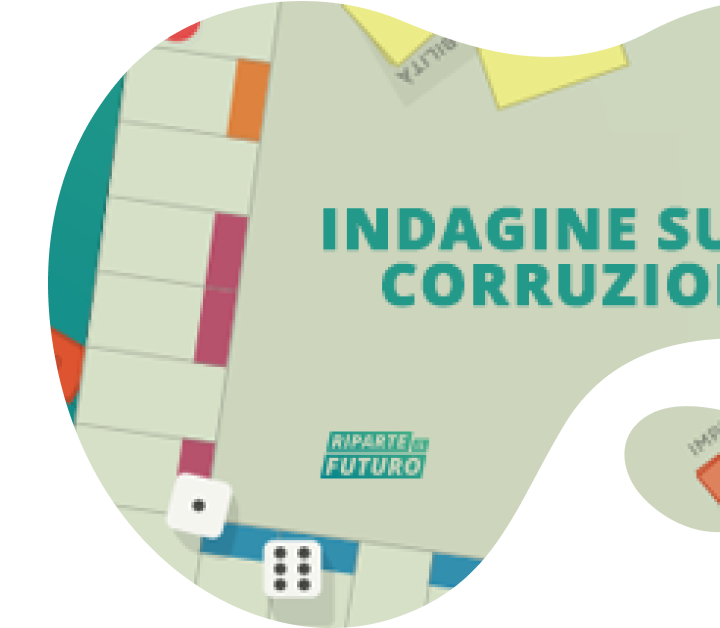 Survey champion
The survey was conducted on December 8th-9th 2014 through Computer Aided Telephone Interview (C.A.T.I.) and Computer Aided Mobile Telephone Interview (C.A.M.I.). People interviewed were 16+ years old, Italian residents and divided into groups based on genre, age, region, education and job position.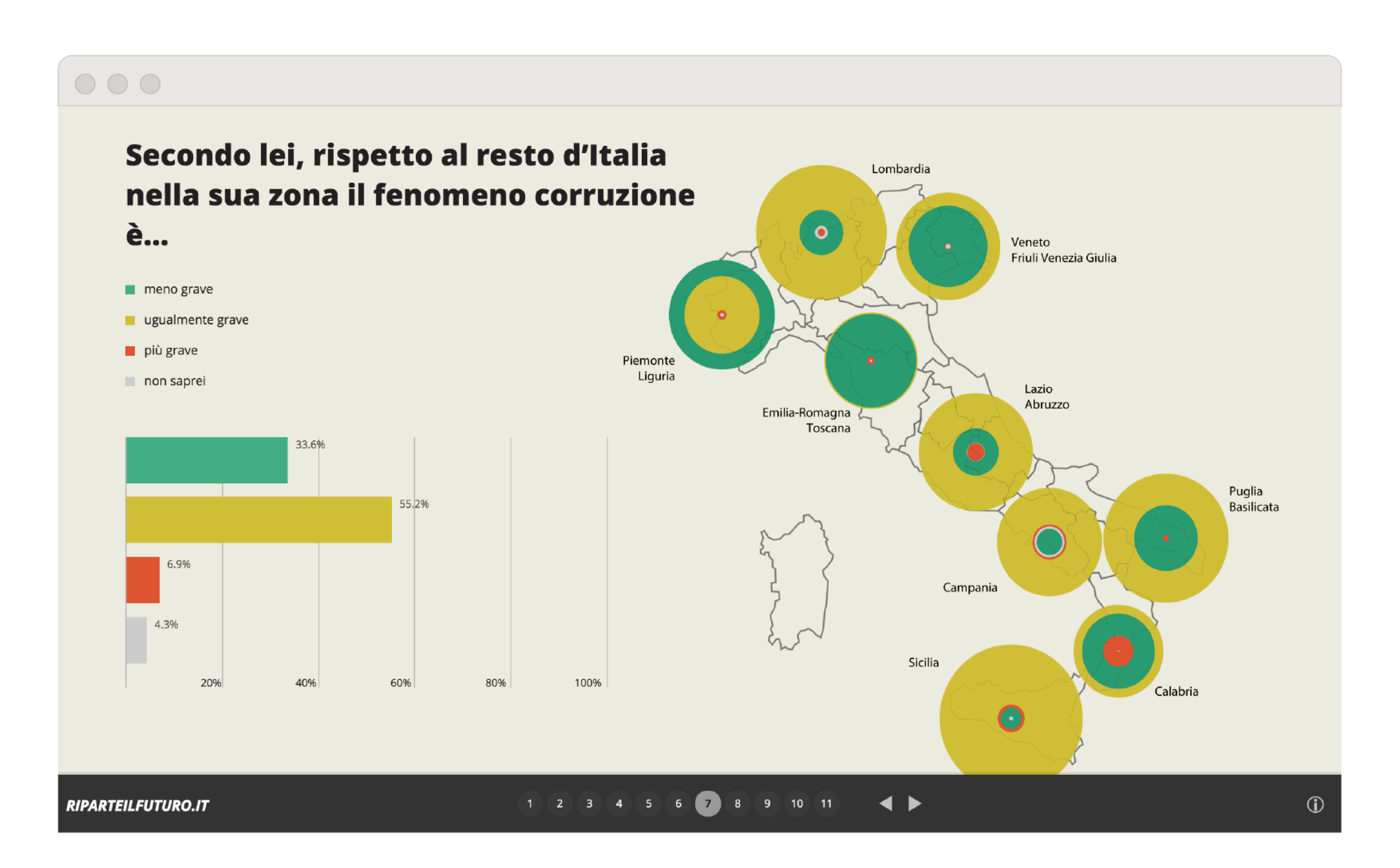 Corruption in Italy
Italy suffers from widespread corruption, we are all aware of it. But do we really know everything about it? What's true and what's not? What's the perception between people?
This investigation is a brief journey, guided by an intuitive graphic design, that let users understand how corruption is seen around Italy by different kinds of people.