Operation Smile Italia Onlus —
It's up to you to decide how his smile will look.
Our challenge was to increase fundraising, grow engagement, increase donation conversions and attract a younger target audience. To do this, we created the #STAaTE campaign. We declined it in a social campaign, we made an original editorial plan, the Christmas video and the landing page.
Social Campaign
The eyes of all children smile the same way, but the mouths of children born with cleft lip and palate are not. It is up to the donor to decide what their smile will be like. In fact, donating to Operation Smile will change a child's life and smile forever.
This was the idea of the #STAaTE campaign.
Editorial plan
The editorial plan that we have created communicates on Operation Smile channels with content complementary to the acquisition campaign in a consistent way. The contents aim to involve the community and collect one off organic conversions through dynamic and innovative formats.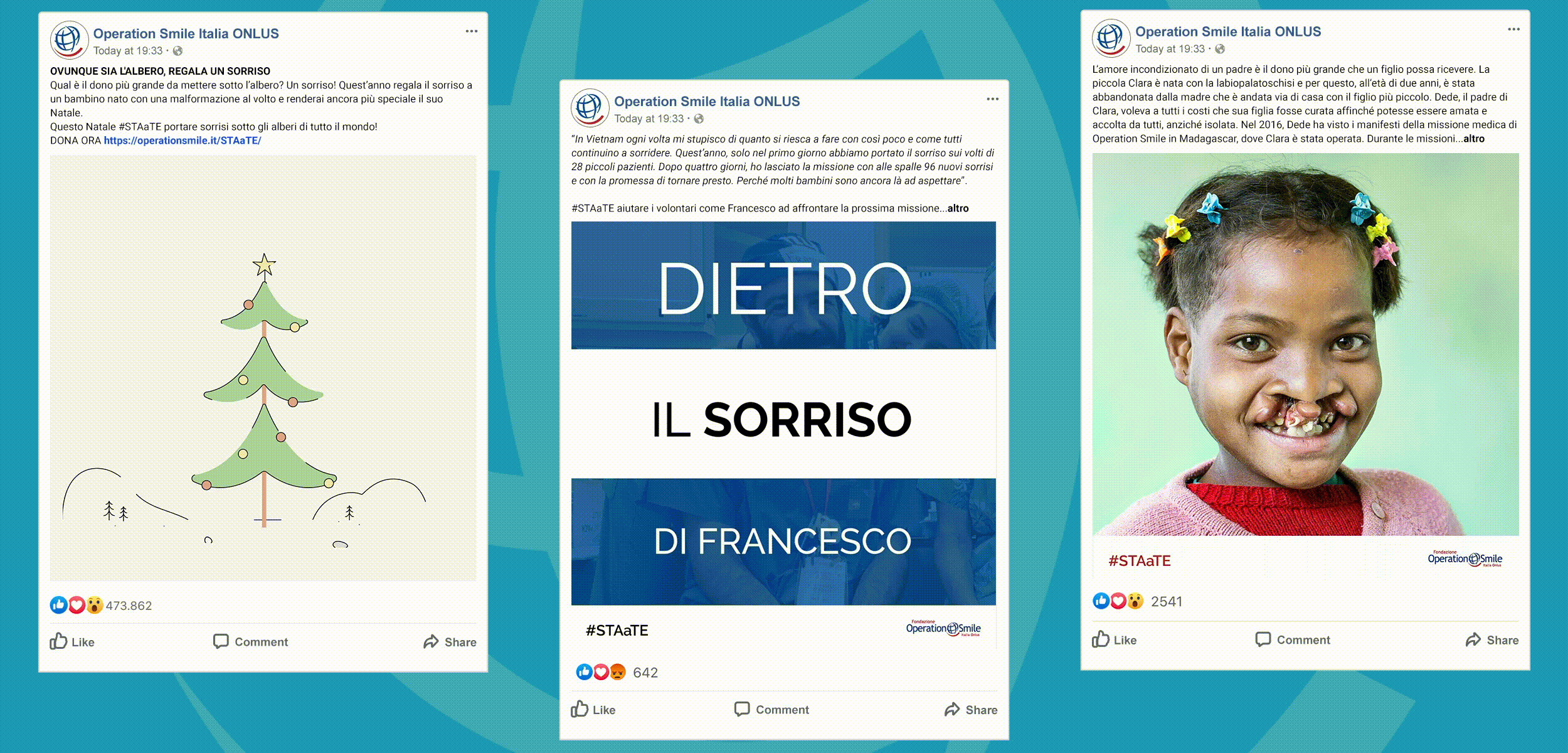 Video
For the Christmas campaign we have created a video that invites the user to make a donation. Images and text alternate: photos of the children who hide the smile and text that invites you to give a smile. In the end, we can see the smiling faces of the children who have been operated thanks to the donation.
Landing page
We have created a landing page in which in addition to the donation format there is information on the foundation: the history of the foundation, the countries in which it operates, the before and after the operation of a patient and some stories and testimonies. The layout is consistent with the campaign visual.