Greenpeace EU –
Killer Offer!
The meat and dairy industry receives public money from EU to promote meat and dairy products. Greenpeace decided to respond with a strong international campaign addressed to European Institutions. Killer Offer! plays with both visuals and words, creating a fresh look and feel that communicates using parody and transforming the idea of "promotion" into a killer offer which threatens our planet.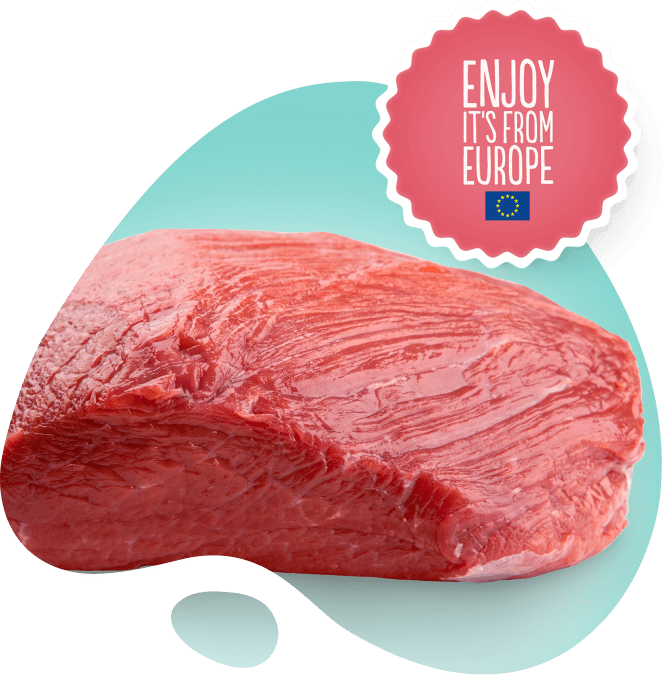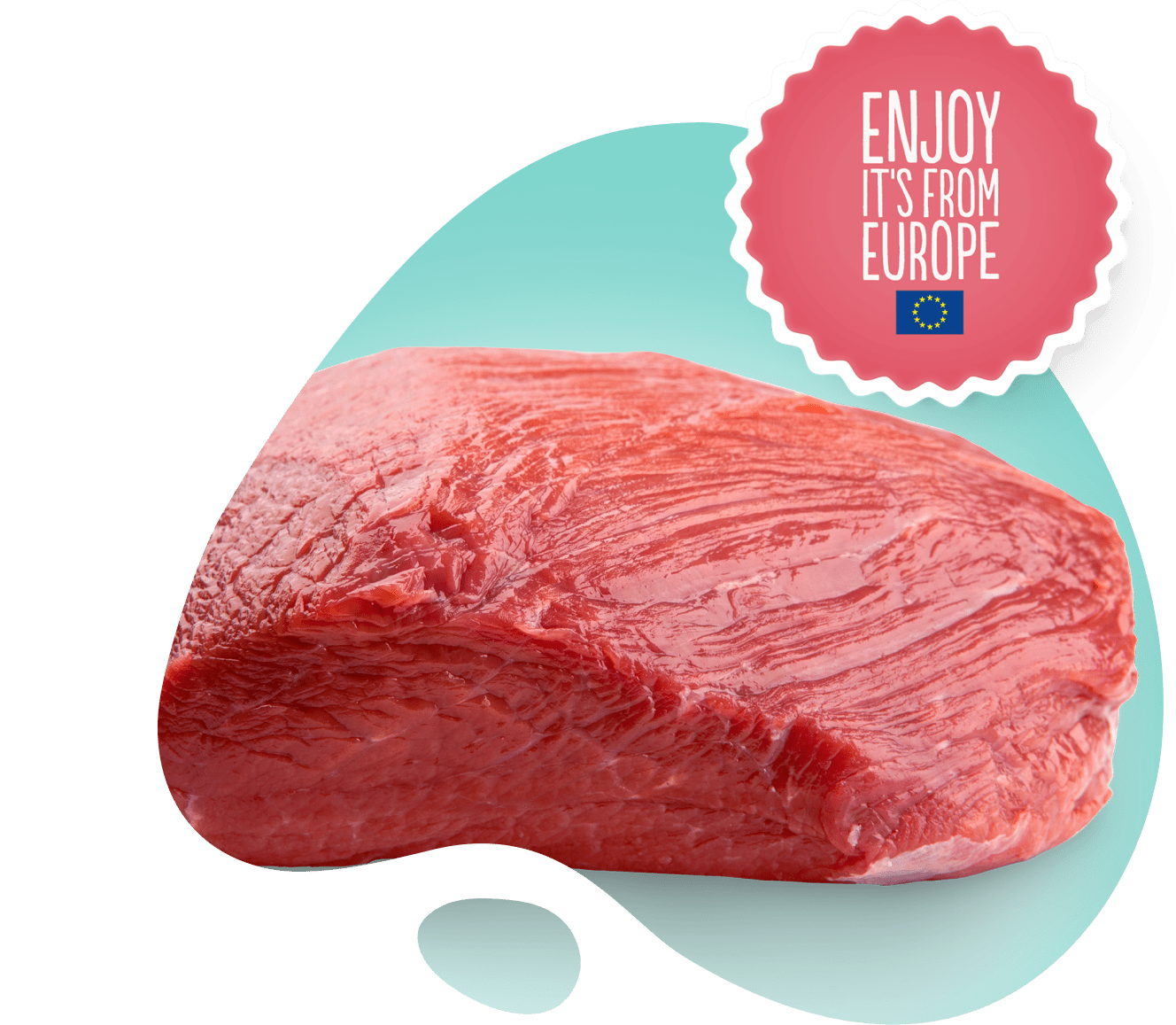 Video for social media
We created a video for social media simulating an ironic supermarket commercial in which we show the connection between meat and dairy products and their impact such as deforestation, air pollution and water consumption by using the glitch technique.
Social Media Contents
We created a kit of social media contents such as posts, gifs, and an instagram filter to raise awareness around the topic and to engage activists online to join the campaign by using the official hashtag #NotWithMyMoney and #EnjoyItsFromEurope.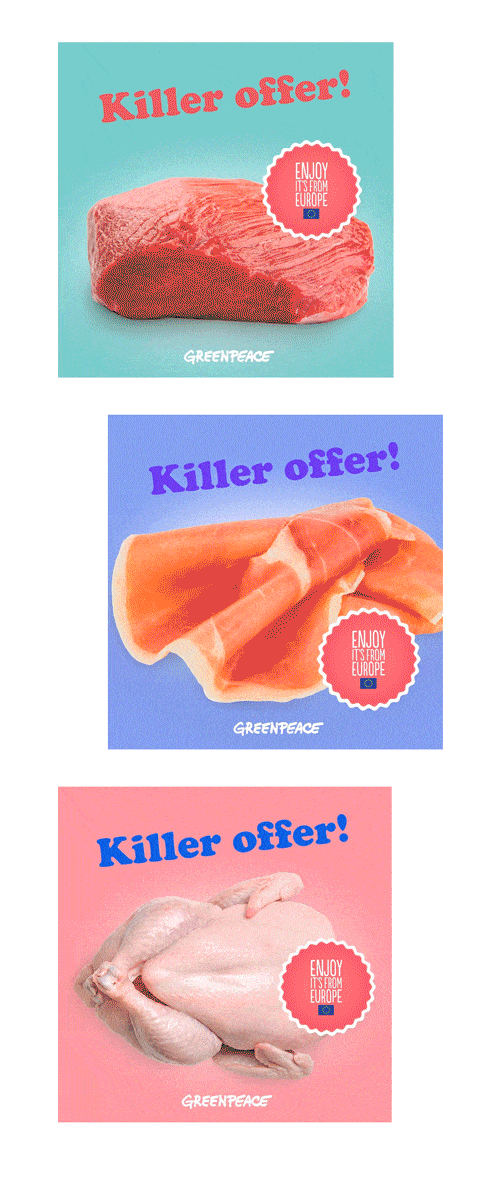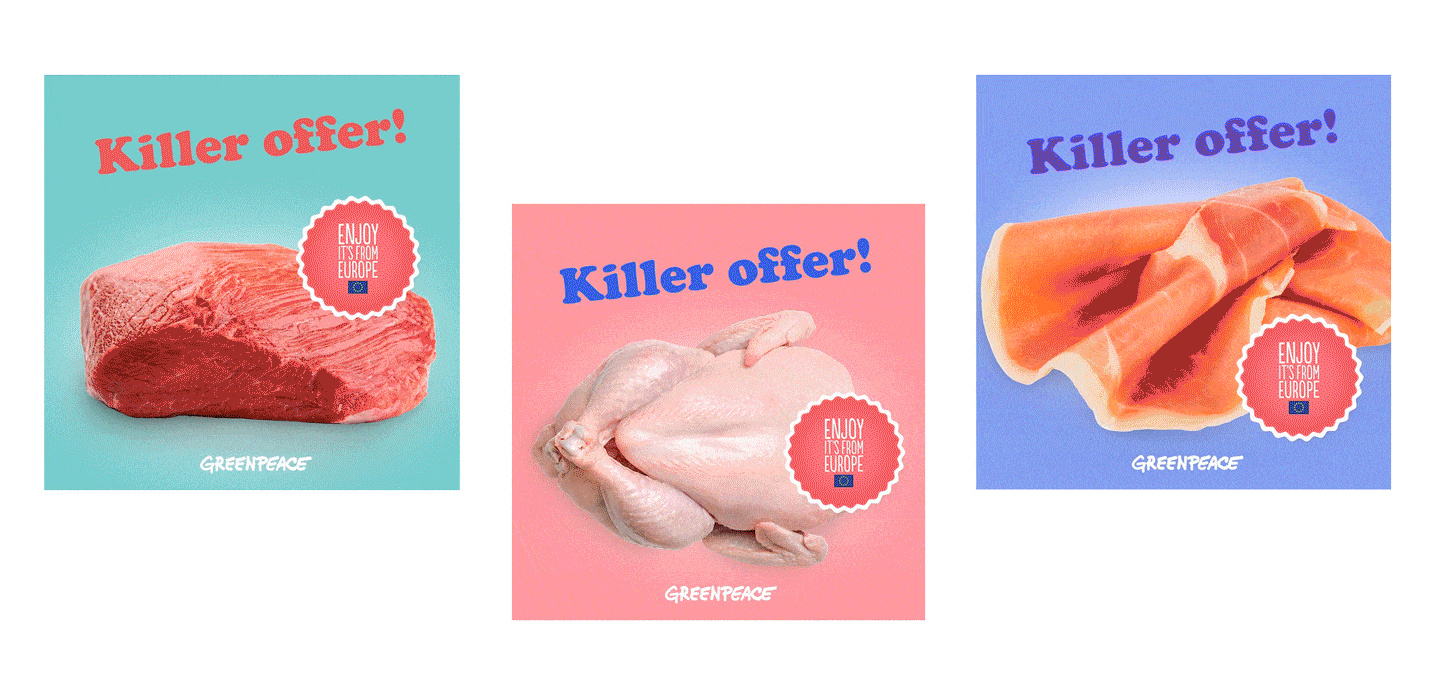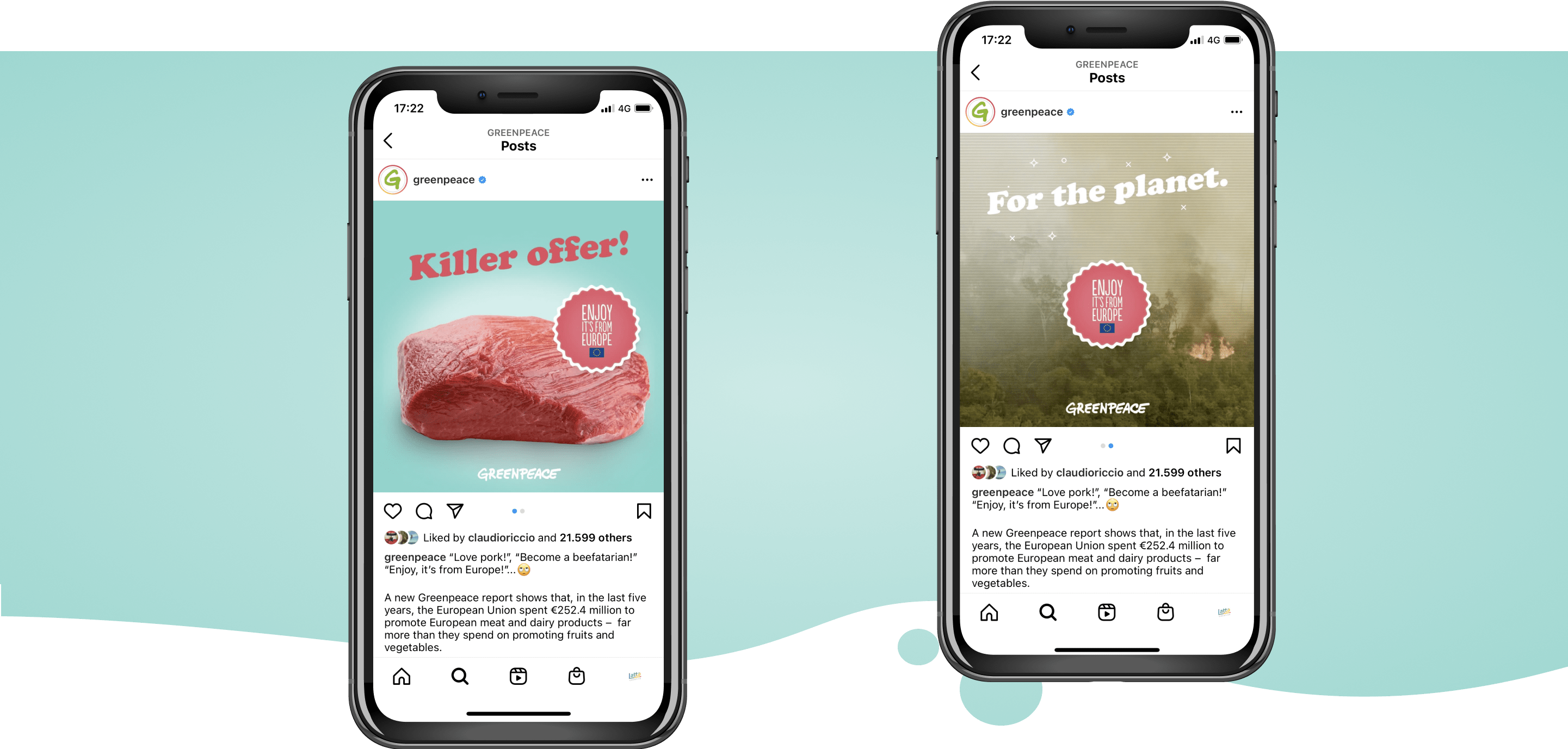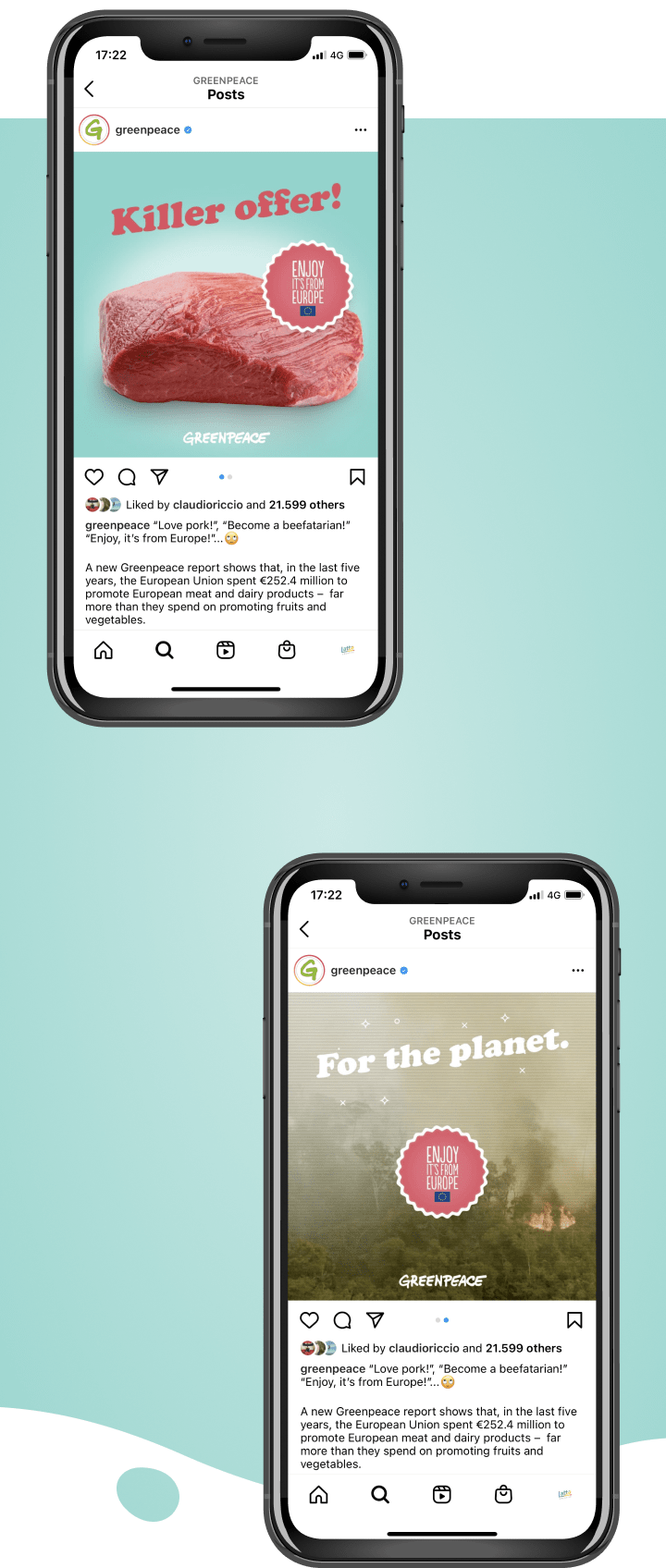 The meat bombing
We organized a strong advocacy action: a social media bombing addressed to EU Commission accounts. The idea was to ask activists to share on the same day an hacked content sponsored by public money to promoting meat and dairy products with the official hashtag #NotWithMyMoney and #EnjoyItsFromEurope.