FLC CGIL –
Let's make a square!
For the elections for the 2022 Unitary Union Representatives, FLC CGIL asked Latte Creative to develop a campaign that would give coherence and recognizability to more than 9,000 campaigns that would have taken place in those schools and universities where FLC lists would have been presented.
We therefore worked on a positioning campaign, effective both offline and online and suitable for both phases of the electoral campaign (candidacy and vote).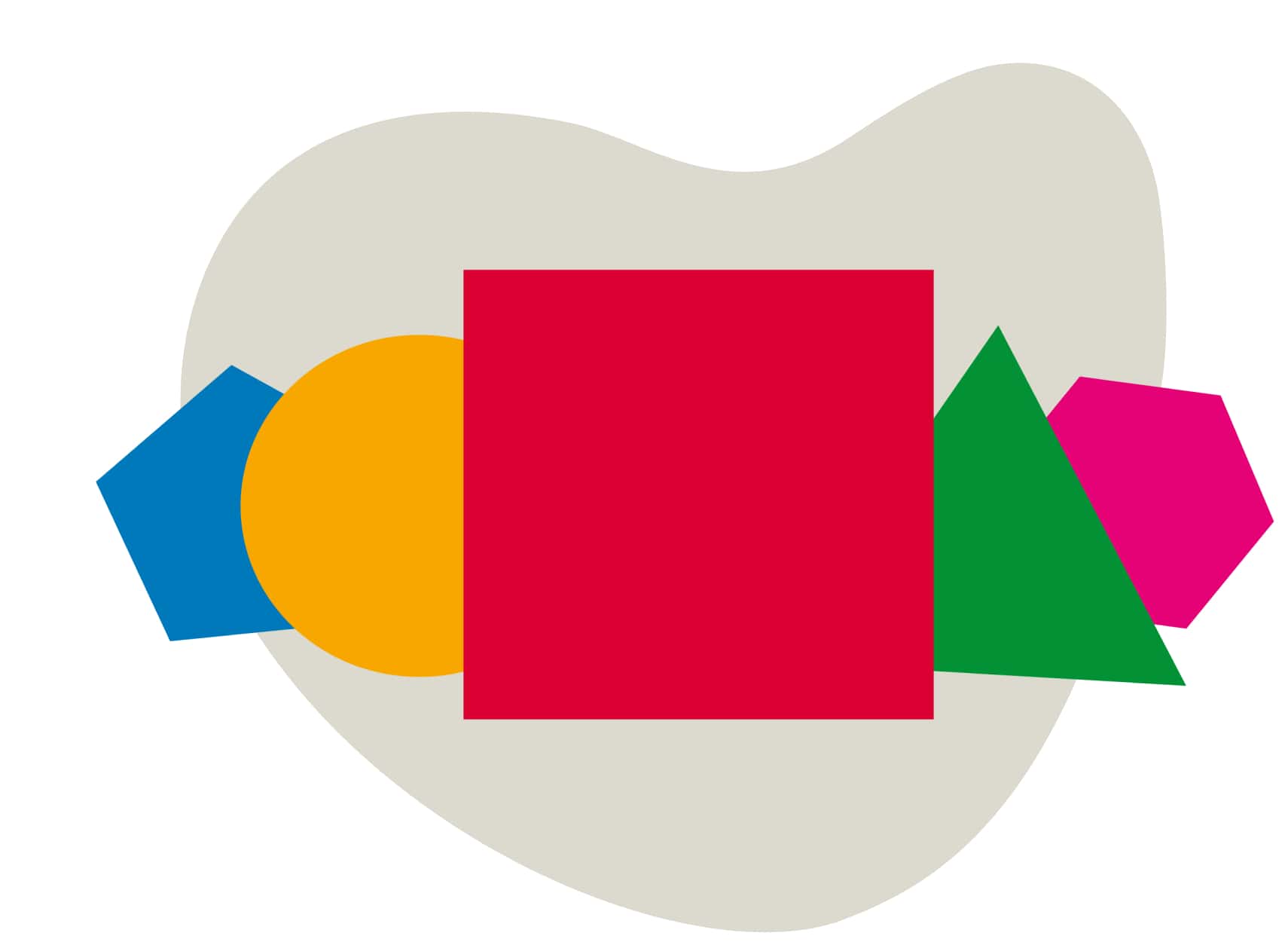 Concept
The concept stems from the famous saying: those who were born round can't die square, which means that the true self of a person always stays the same.
But everyone can become square, if the square is that of FLC CGIL's iconic logo that has been representing worker's rights since forever. The declinations in terms of copy arose from similar reasoning regarding the sayings containing geometric figures, and their meaning applied to the context of the RSU elections.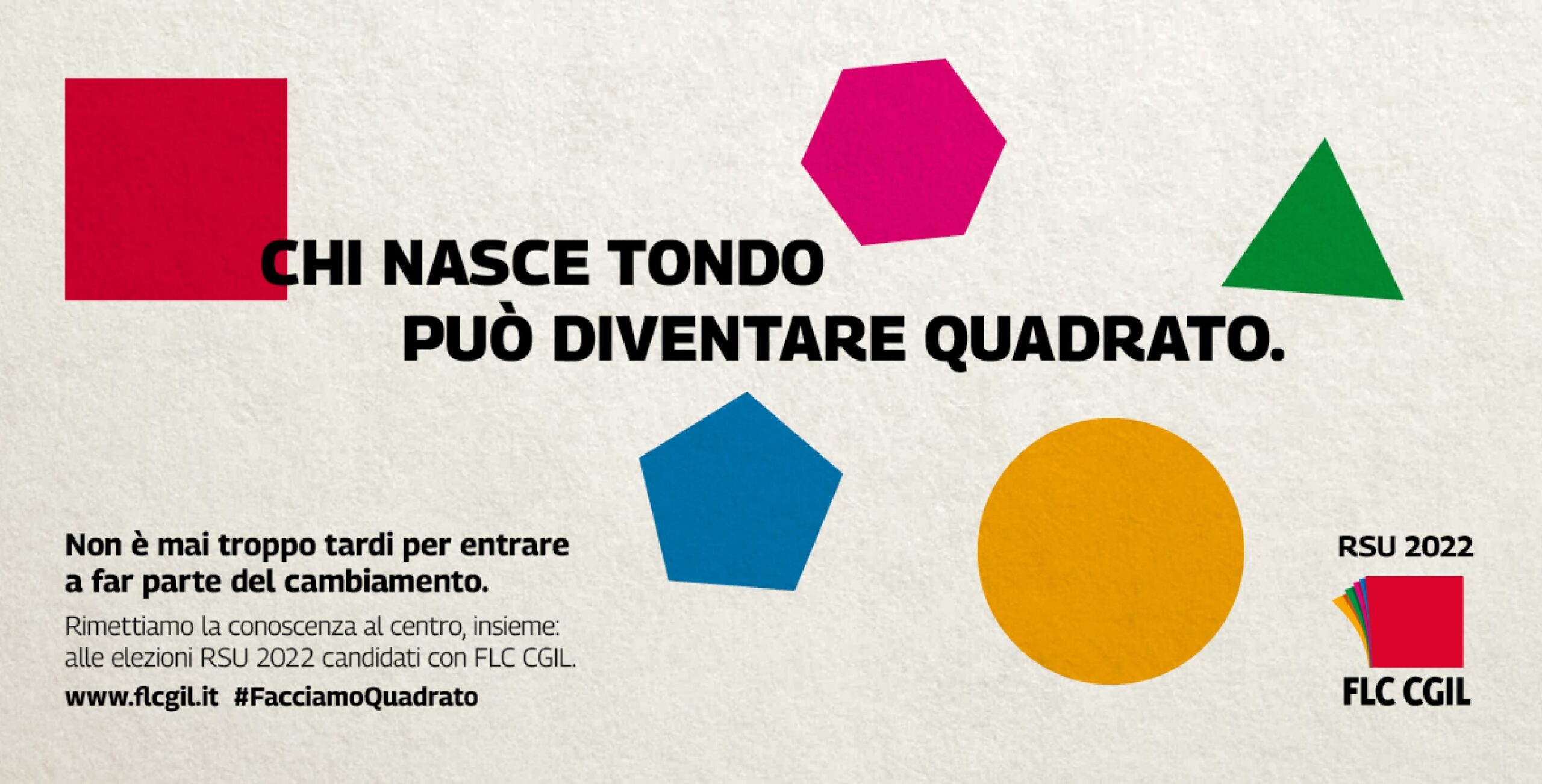 Art Direction
On a visual level, the concept came to life in a game of geometric shapes and colors that create ever-changing interactions with the CGIL red square. This was done starting with the adaptation of the FLC logo dedicated to the elections, in which a circle was placed next to the iconic red square.
The scheme has also been applied to the other subjects of the campaign, with adaptations that are always different and at the same time recognizable.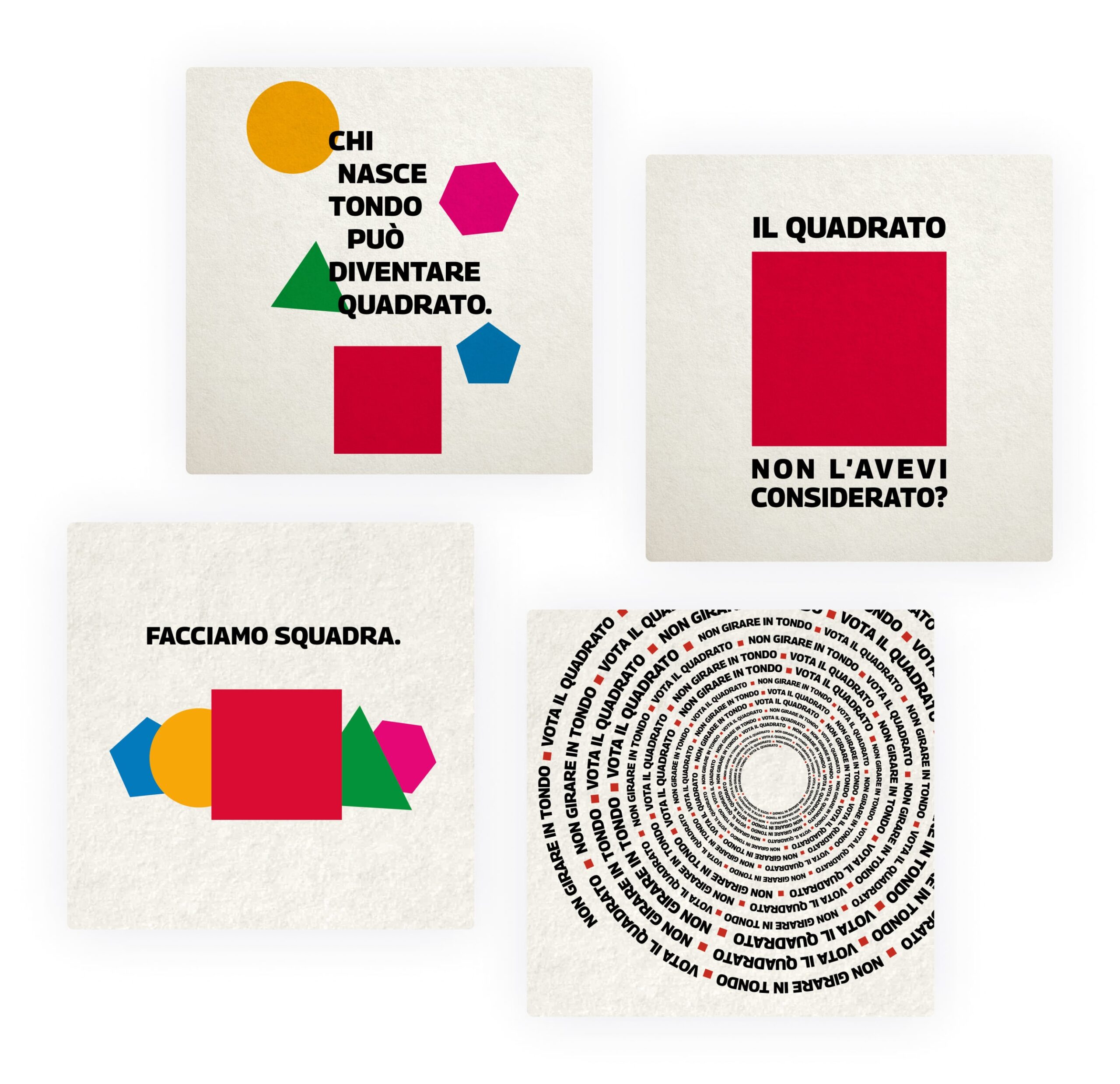 Applications
The variations of the campaign took into account the need that the single lists on the territory would have had to adapt the information with specific data. We created a series of editable templates for social media and playbills in two formats – a classic and a circular one. We also created a roll up, that served as a backdrop for the candidates' videos, and the design of the campaign gadgets: pens, post it notes, bookmarks and pins.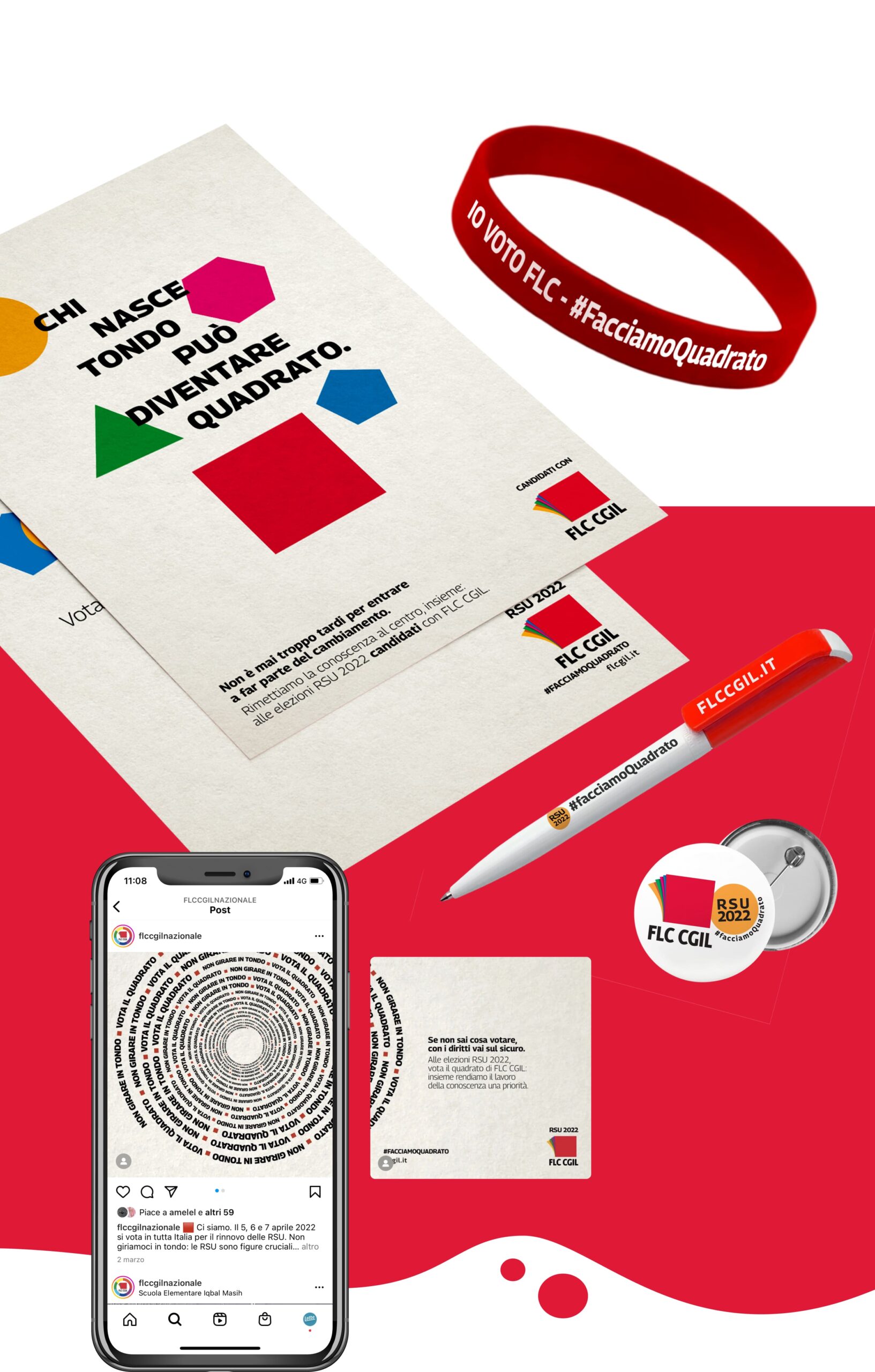 Advertising
From the end of February to April, we pushed the campaign with paid advertising on different segments reachingì 949,767 people for a total of 1,954,981 impressions. The results of the campaign demonstrated a very good ability to reach selected audiences and to define the best segments for the cost of coverage and interaction.