RETE ITALIANA PACE E DISARMO –
Made in Italy weapons
Background.
Following the increased investment in armaments, the resumption of arms sales to the United Arab Emirates and the growing involvement of Leonardo S.p.A. in nuclear armaments, the Italian Peace and Disarmament Network has decided to launch an awareness campaign.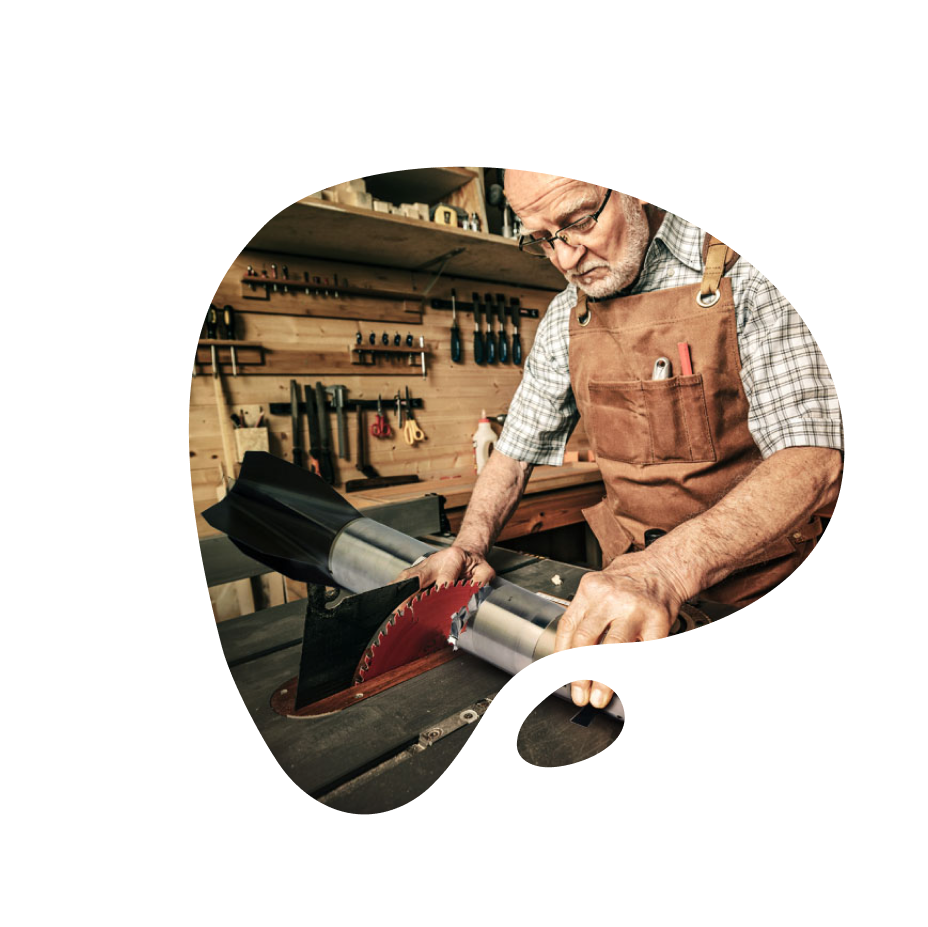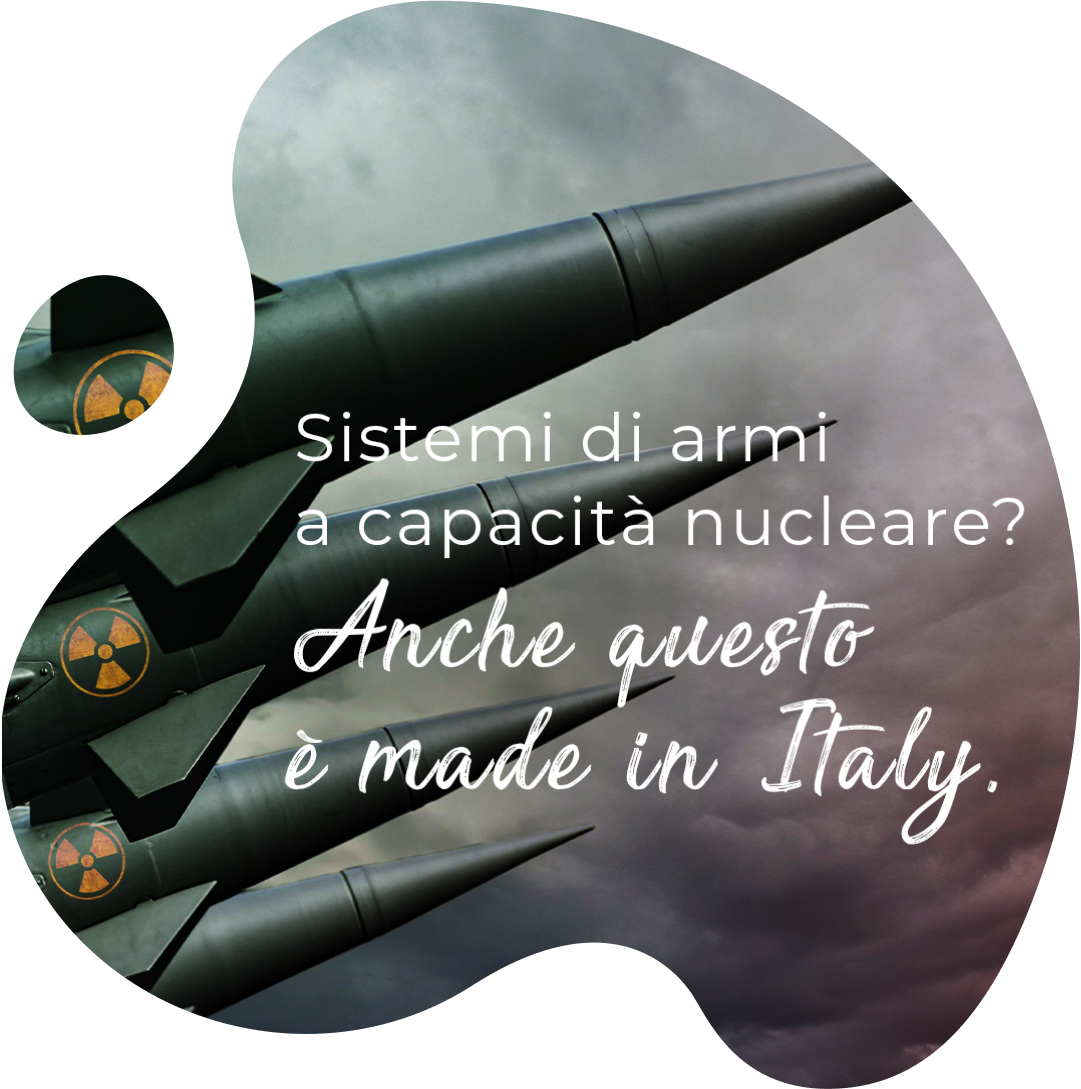 Concept
The made in Italy of which we are not proud of: the one of weapons.
The creative challenge
To inform citizens and public opinion about Italy's involvement in war production, and even nuclear potential, through the participation of the Ministry of Economy and Finance as the main shareholder of Leonardo S.p.A.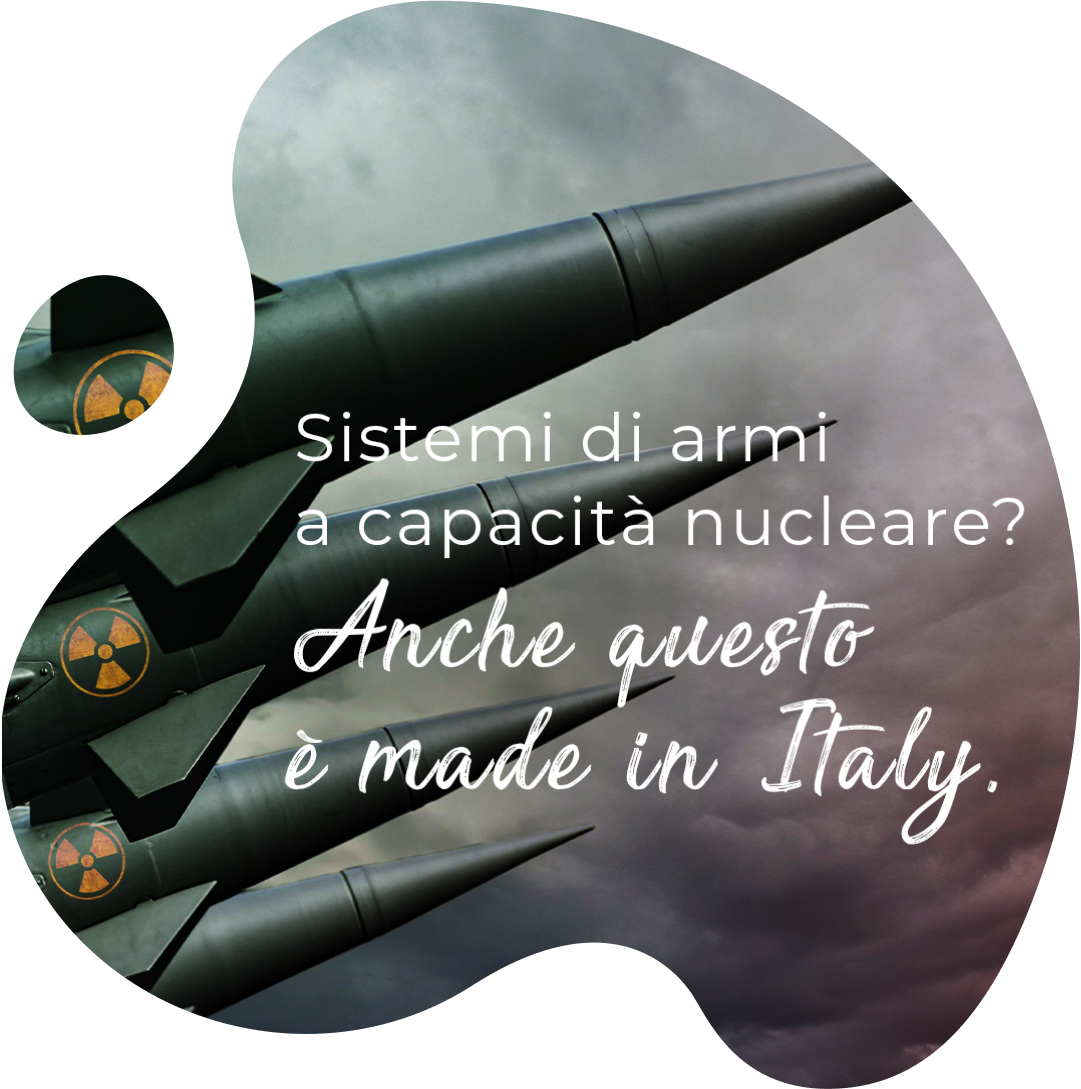 Execution
With the typical treatment of craftsmen's bottegas, a symbol of made in Italy, we recount what is anything but excellence: the production of weapons.
The look and feel is almost dystopian and aims to present as normal something that should not be at all, like the main shareholders of Leonardo S.p.A. do with their core business.