Votewatch Europe –
My vote 2014
MyVote2014 aims to help and inform first-time young voters, enabling them to understand the decisions taken by the EU Parliament, by presenting politics in a fun and comprehensive way.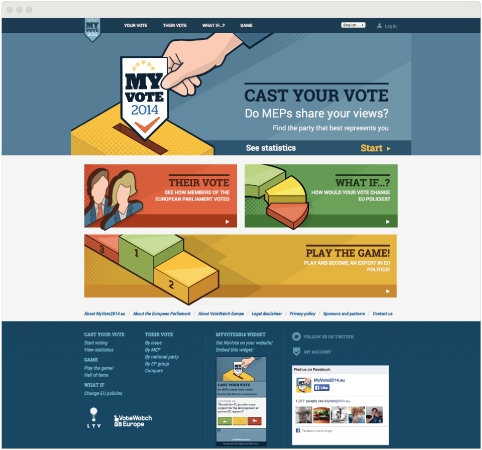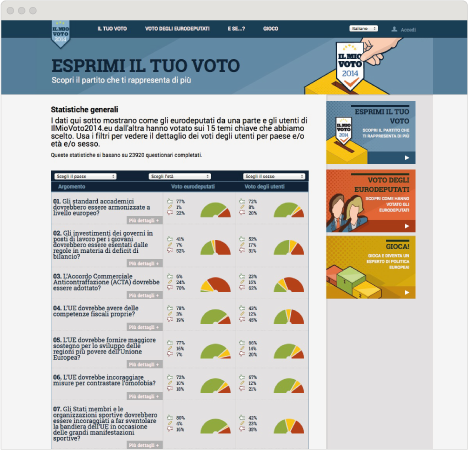 For the next EU Parliament elections that will take place in May 2014, we collaborated with VoteWatch Europe, an independent organization promoting transparency in EU decision making, analyzing parliamentary activities and providing data, to grab the attention of young potential voters, encouraging them to actively participate in the elections.
Website
We created a multilevel, integrated and interactive platform to reach young and first time voters as well as the visual identity, illustrations, mobile apps, widget, Facebook app and style guideline. The concept and the development is managed by our collaborator VoteWatch Europe.
To engage young people and inform them about the elections, we came up with a fresh and young design: illustrations referring to the gaming world, badge system, results and prizes to make politics as easy and accessible as a game.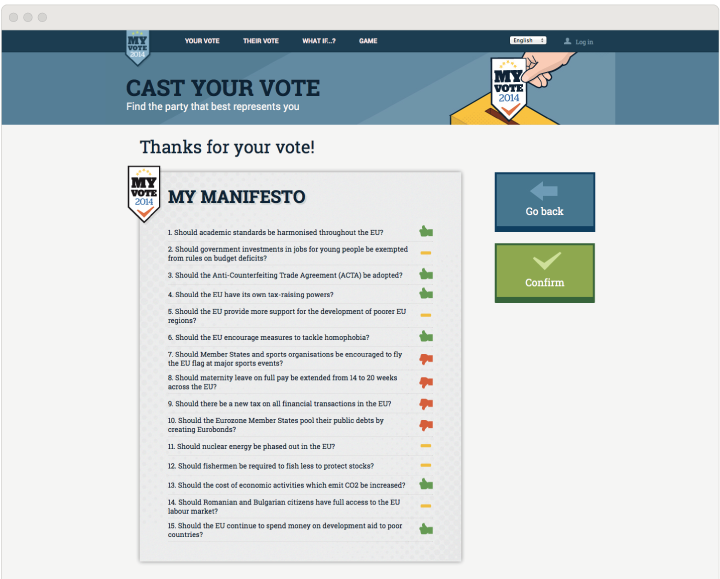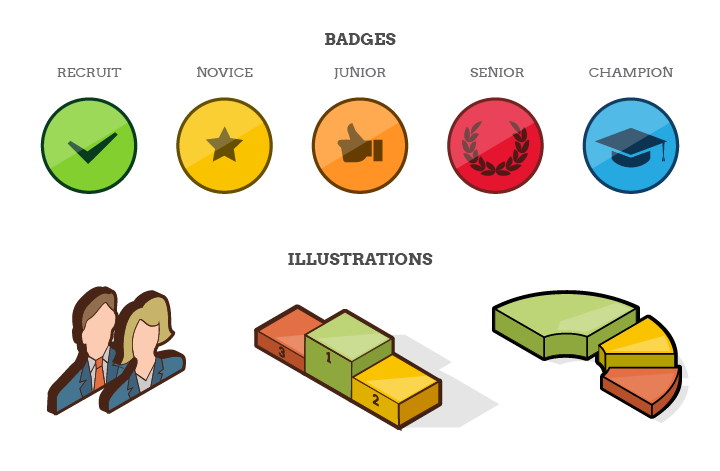 Interactivity
Ply the game!
We created interactive games, such as simulations of the legislative process and fun quizzes about the European Union and European Parliament.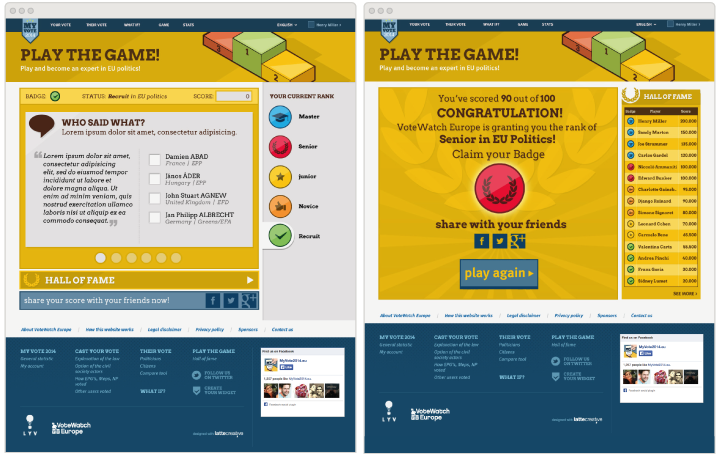 Mobile app
The MyVote2014.eu mobile application allows users to cast their votes and find out who is representing them the best, through a game where the user can put himself in the shoes of MEP and make a decision on a particular issue of interest.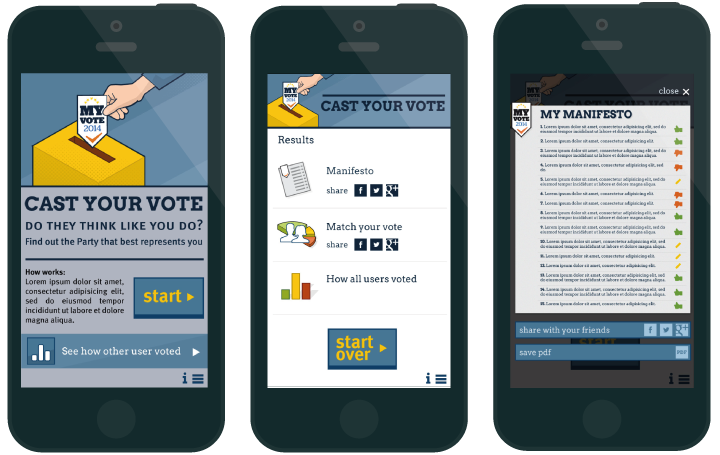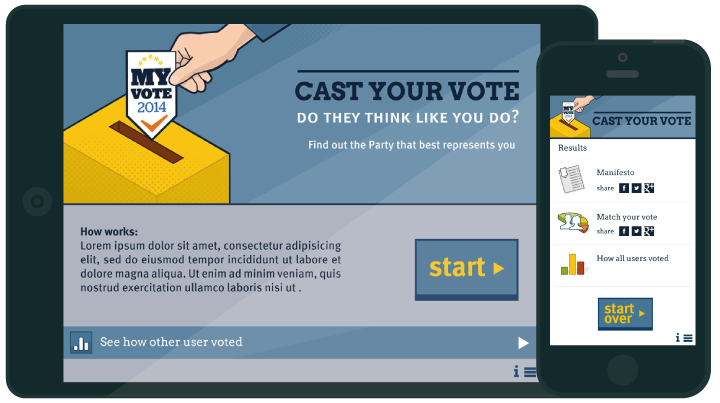 MyVote2014EU Facebook app covers two sections of the website: "Cast Your Vote" and "Play the Game!". The "Manifesto" and the overall scores can be shared via Facebook.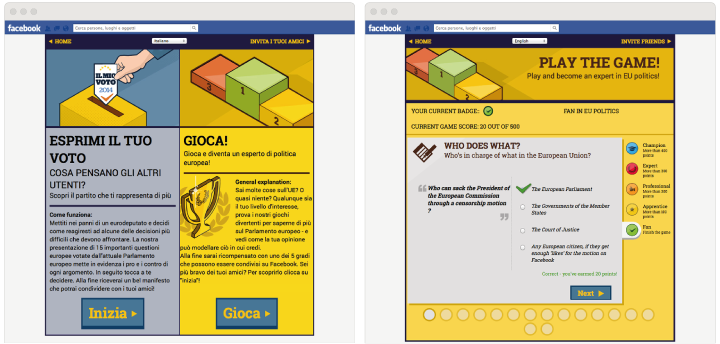 Video
Last autumn the project MyVote2014 was launched to the wider audience within an important press conference that took place at the Parlamentarium in Brussels. It was really significant for us to present our work there and for that, we design a loop animation using the visual identity of the campaign.
Results
In March 2014, MyVote2014 has 1.566 likes on Facebook, 2.842 followers on Twitter, 1.044 downloads for MyVote Mobile App, 40.733 people took the "Cast Your Vote" test and 75.000 people visited the MyVote2014.eu website.