IOM – THE INTERNATIONAL ORGANIZATION
FOR MIGRATION
New words needed –
The podcast
The project was conceived as phase two of the campaign of the same name launched in 2020. The 5 neologisms born on that occasion become today 5 episodes of a podcast conducted by the sociolinguist Vera Gheno.
A journey into the land of language that is changing and increasingly pluralizing the way of narrating migrations, welcoming within itself the identity of each one.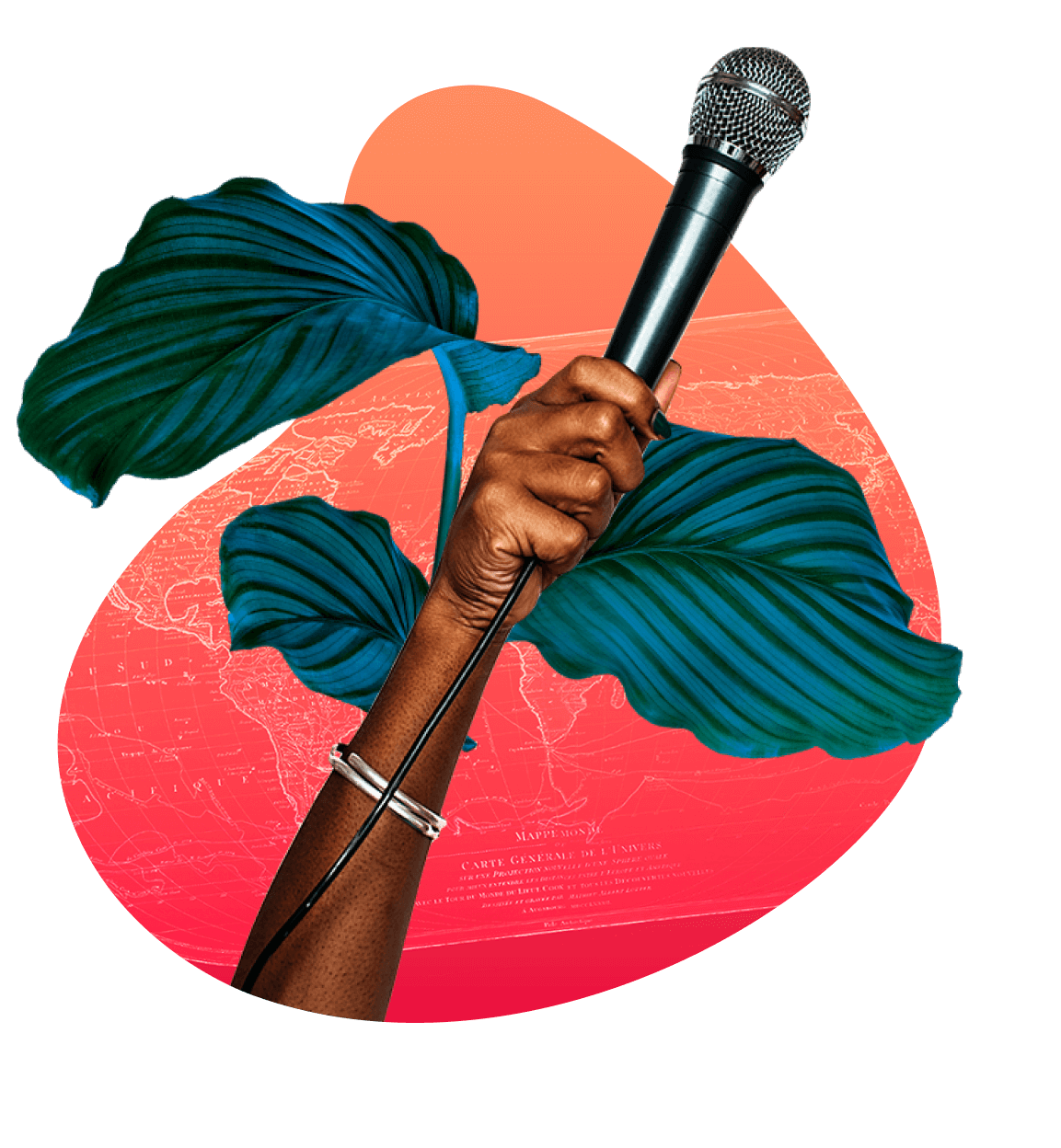 Podcast
The podcast takes an intersectional approach to many of the issues related to migration, also thanks to the valuable contributions of the guests who have taken part in this journey.
From journalism to literature, passing through online activism and stand up comedy, Parole Nuove is the podcast that tells about migration with the words that weren't there yet.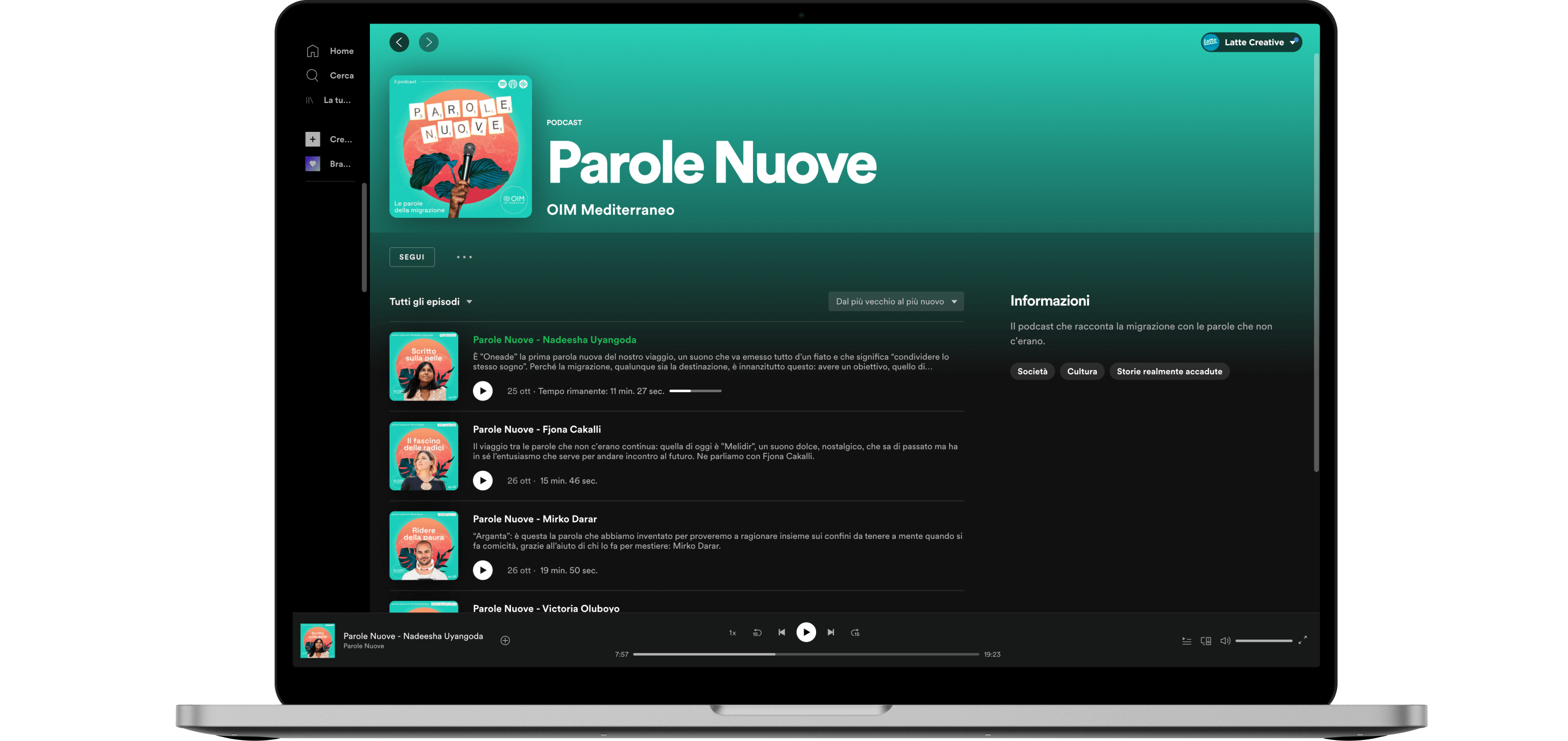 Social Media Contents
The project is a branded content operation, leveraging on the quality of the content and the authoritativeness and popularity of the guests.
The podcast was therefore supported by a strong editorial plan on the social networks of OIM and of the personalities involved.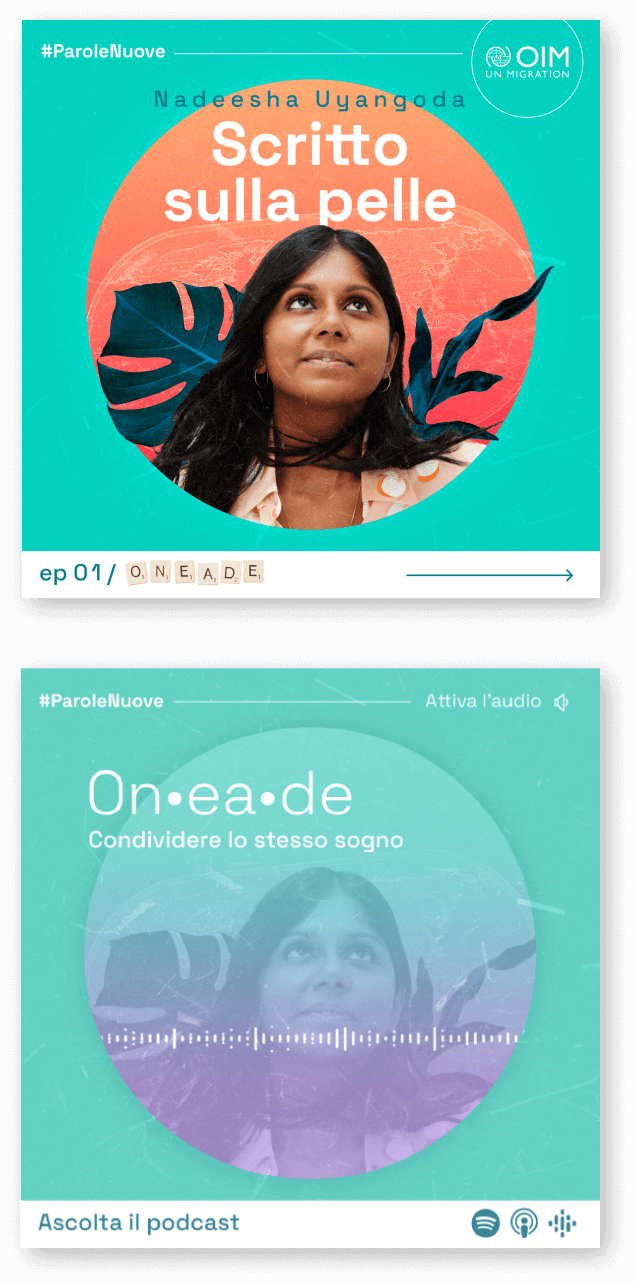 In order to increase awareness of the Organization, in-depth analysis of the main themes dealt with in the episodes were also carried out.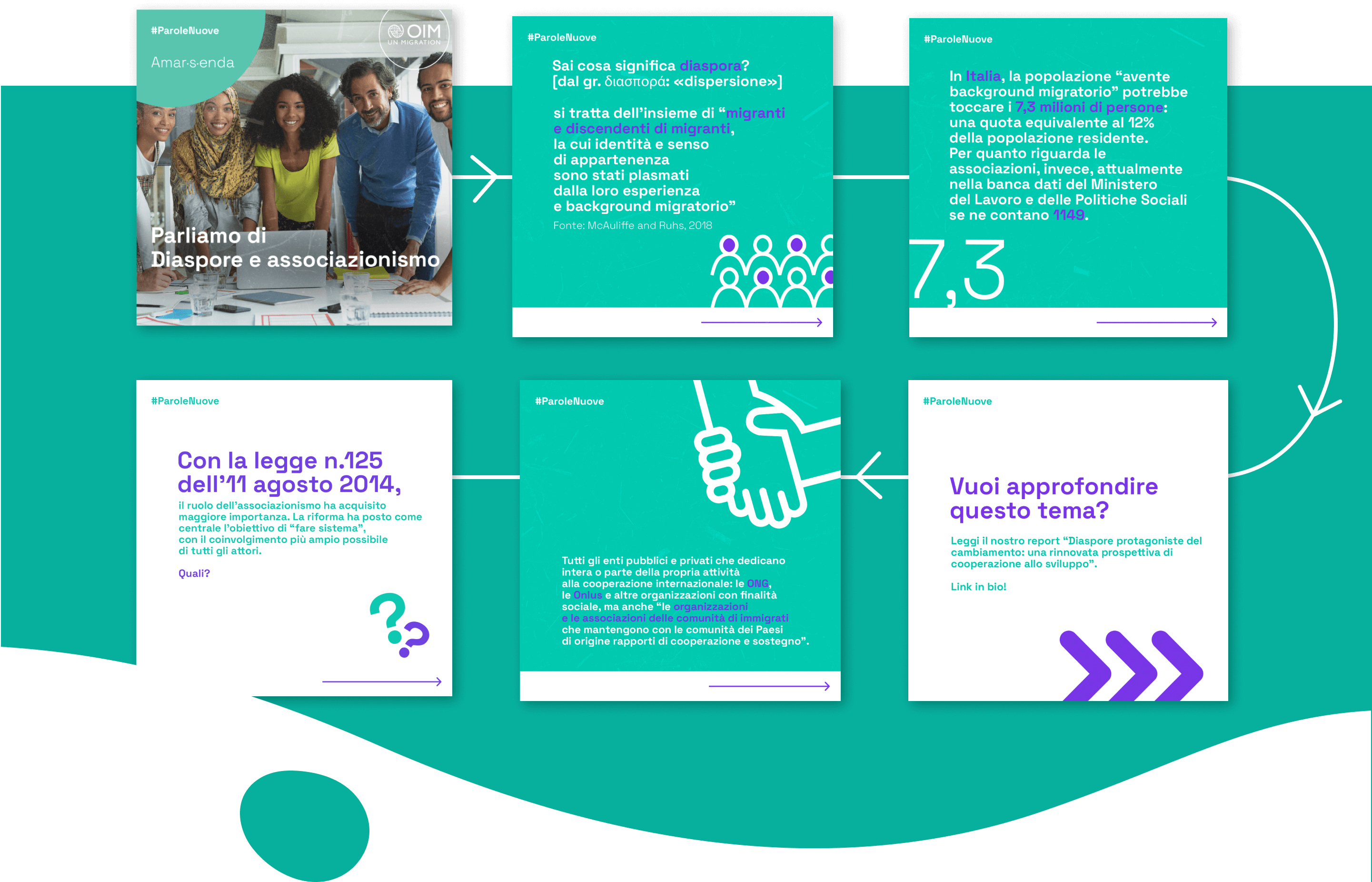 Promotion
The podcast was inaugurated through an Instagram live between Vera Gheno and IOM Italy's Head of Mission Laurence Hart, moderated by us at Latte Creative.
A media kit was created for each of the guests, namely Nadeesha Uyangoda, Fjona Cakalli, Mirko Darar, Victoria Oluboyo and Jonathan Bazzi.
The project was also advertised on the pages of il manifesto and Internazionale through a promotional banner with a QR code to access all the episodes of the podcast