Council of Europe
No hate speech movement
The Council of Europe asked us to design a campaign to empower European youth in taking action against hate speech online. We created No Hate Speech Movement concept, identity and web platform. Young people are both the target and the main actors. We designed a website, developed on a LAMP based platform, and interactive tools.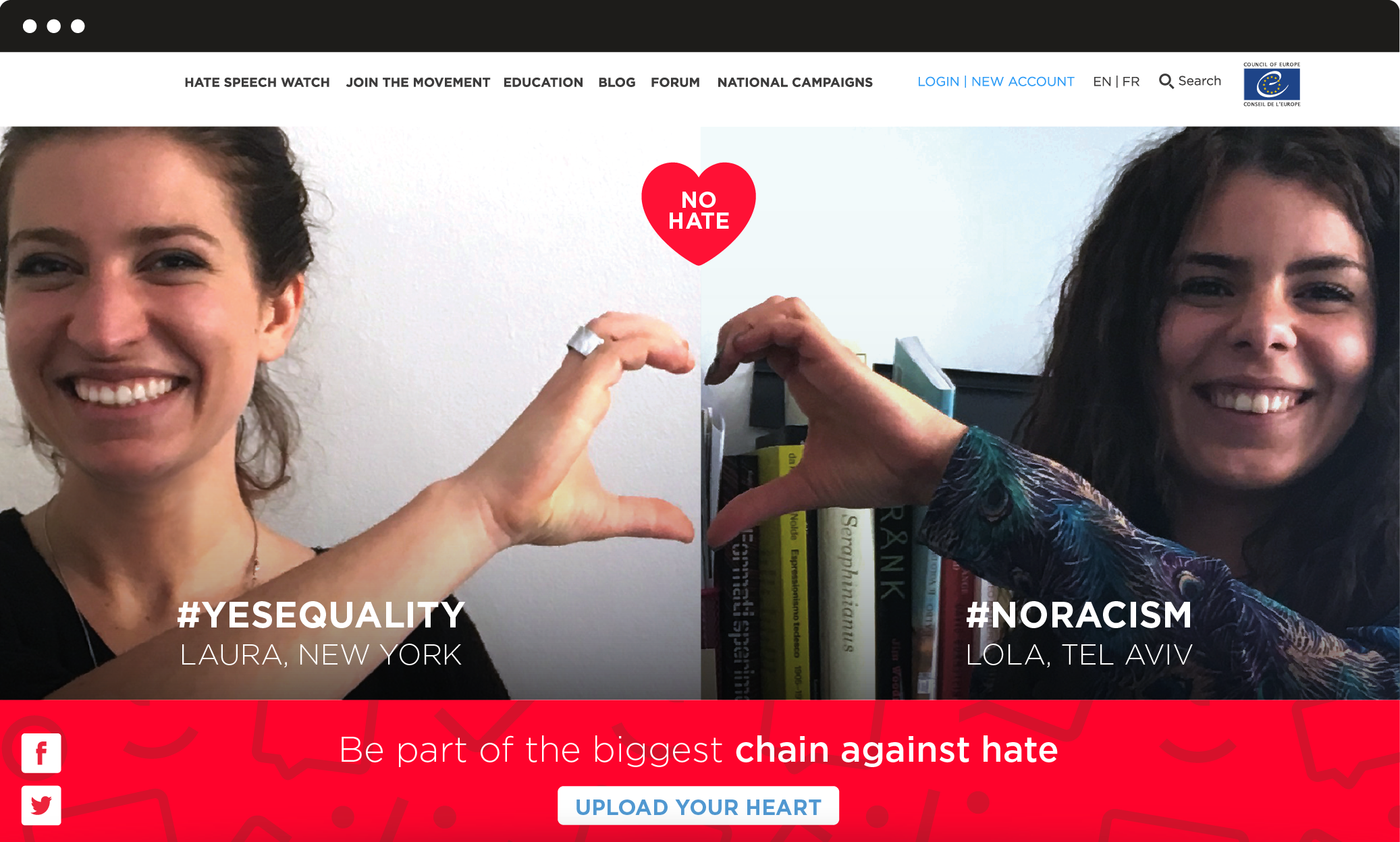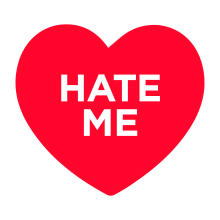 Visual identity
We designed the No Hate heart logo to spread the campaign's positive message among young people of different cultures and languages. In the first graphic proposal we utilized a logo animated version, that reflected different aspects of hate speech. In the 2016 update, to enhance the brand awareness of the campaign, we realized patterns composed by two main elements: icons and faces, that recall the actions available on the platform and the community dimension.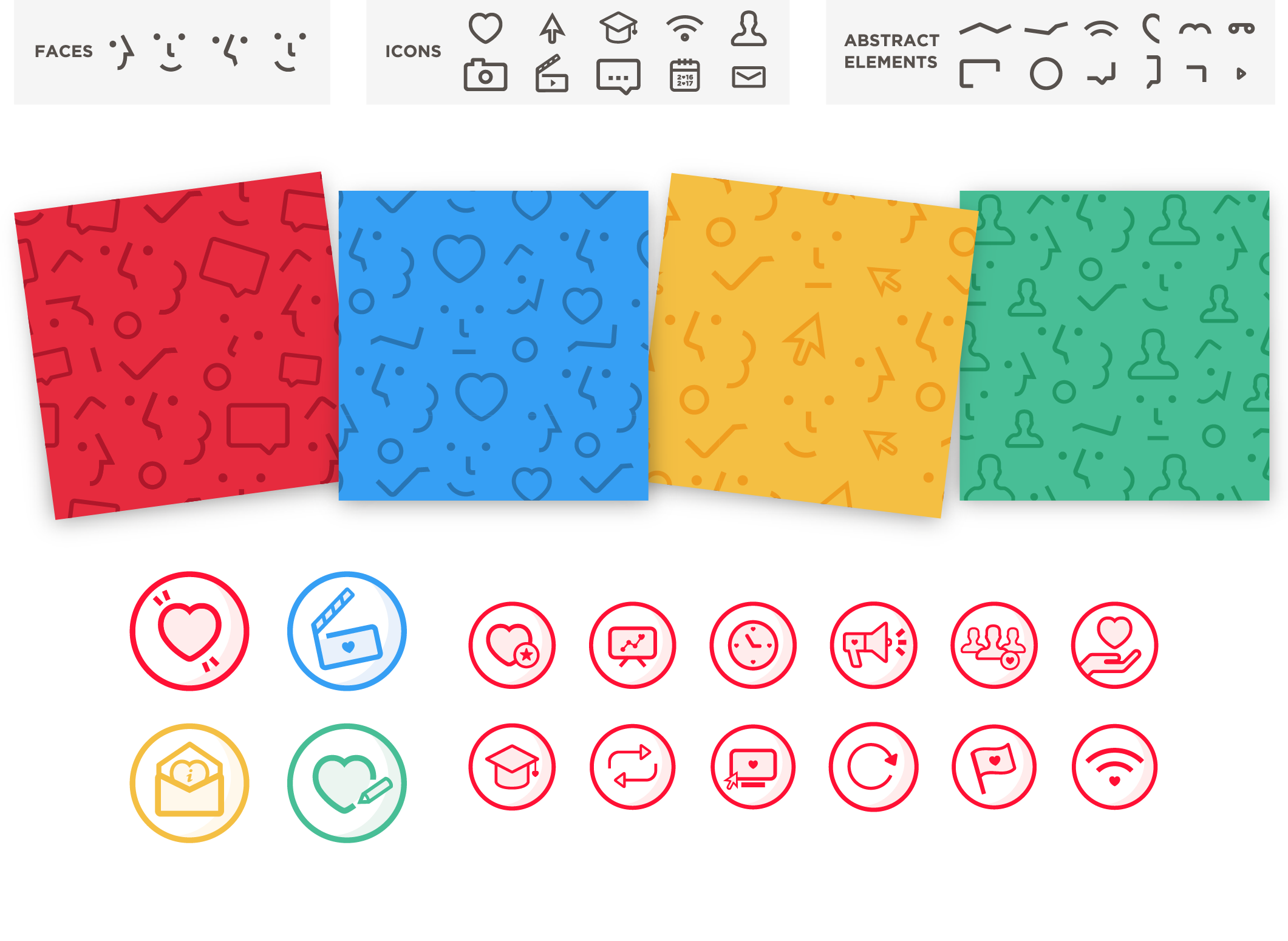 Costume maid CMS
We have developed a Content Management System tailored on the needs of the Council of Europe itself. A custom software allows high flexibility, ease-of-use, increased security and the possibility for us to provide extended future support. The result is a high performance website with complex and diverse functions, a very flexible online environment that can be extended and customized according to the needs of the campaign.

Intuitive user experience
We designed a user-generated content experience inspired by the heart logo. Through an interactive Web App, linked to personal computer camera, users are easily guided to upload their own pictures and associate a personal No Hate #WORD. These pictures appear on the navigable interactive homepage: the result is a never ending No Hate Chain, made by faces and thoughts connected to each others.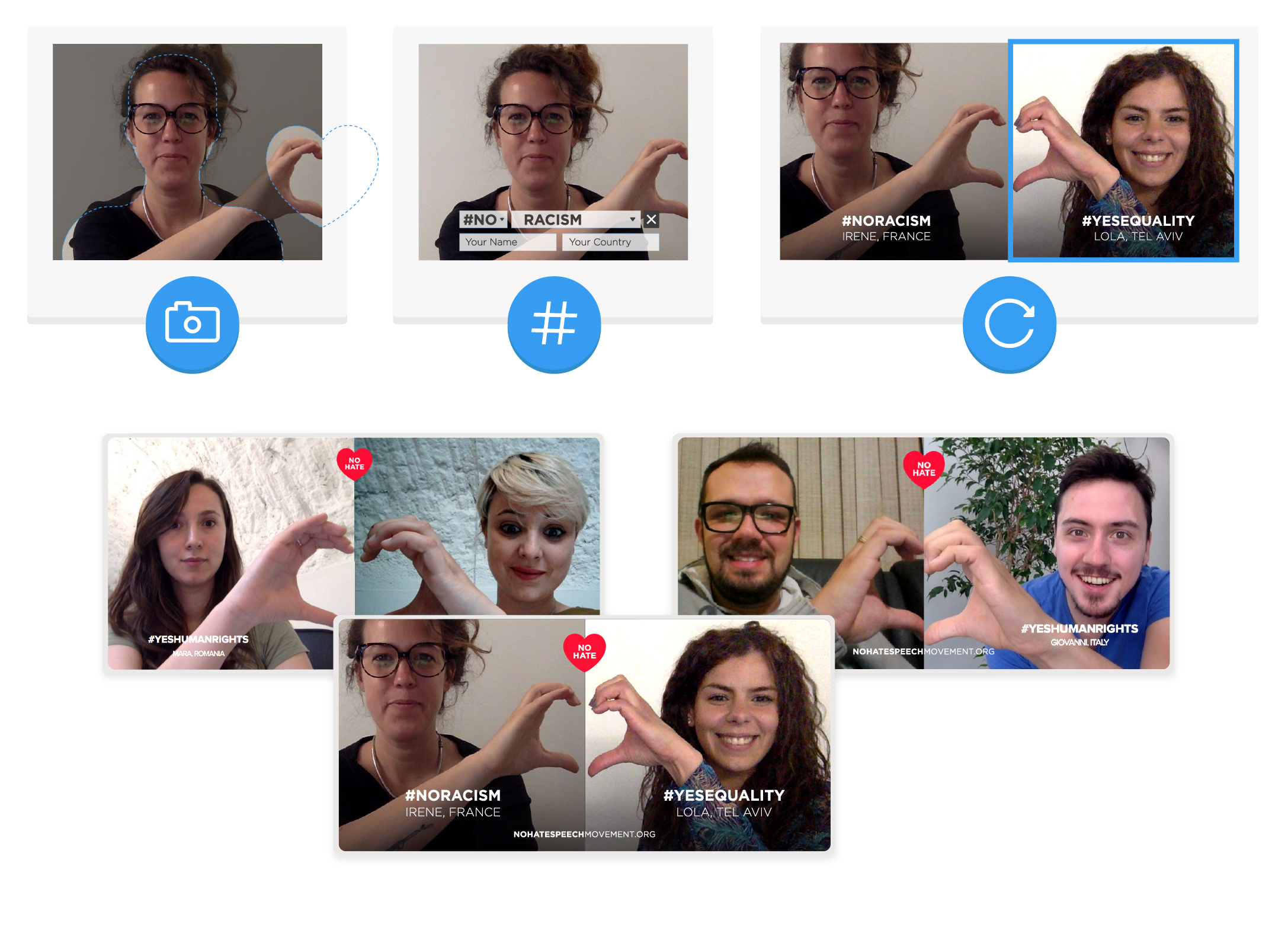 User engagement
The NoHate activities available on the platform are organized and optimized to generate an increasing level of user's engagement. Users can suggest and write posts for the blog and also become NoHate activists, by reporting hate speech online through the dedicated tool. National campaigns from all the countries involved in the movement are reachable  through an interactive map, showing contact information. The action can continue offline.