Fondazione Agnelli —
A brand new tool for brave teacher
Parallel Education is a virtual place where teachers can share methods and practices to improve their work and innovate the way kids learn.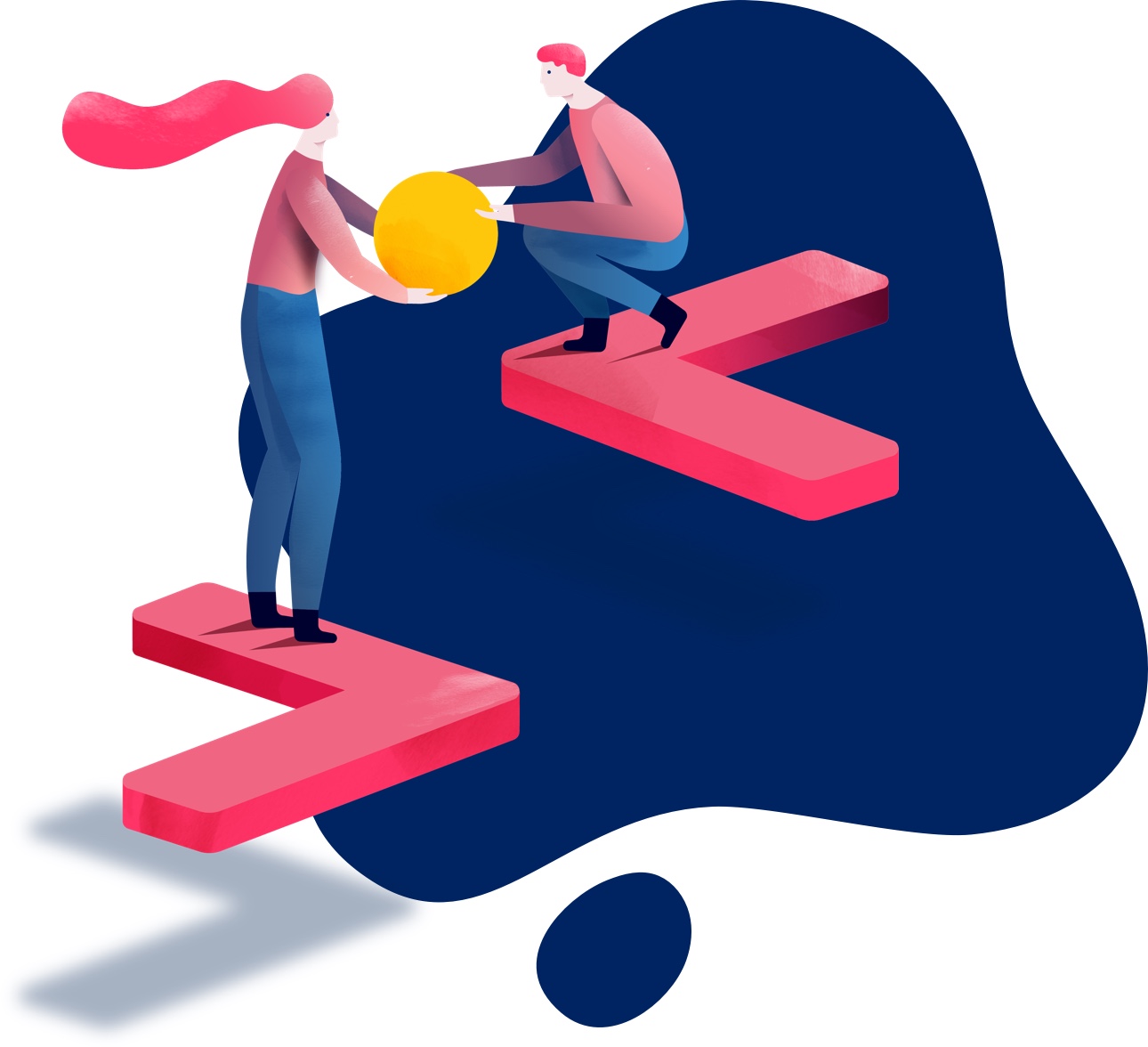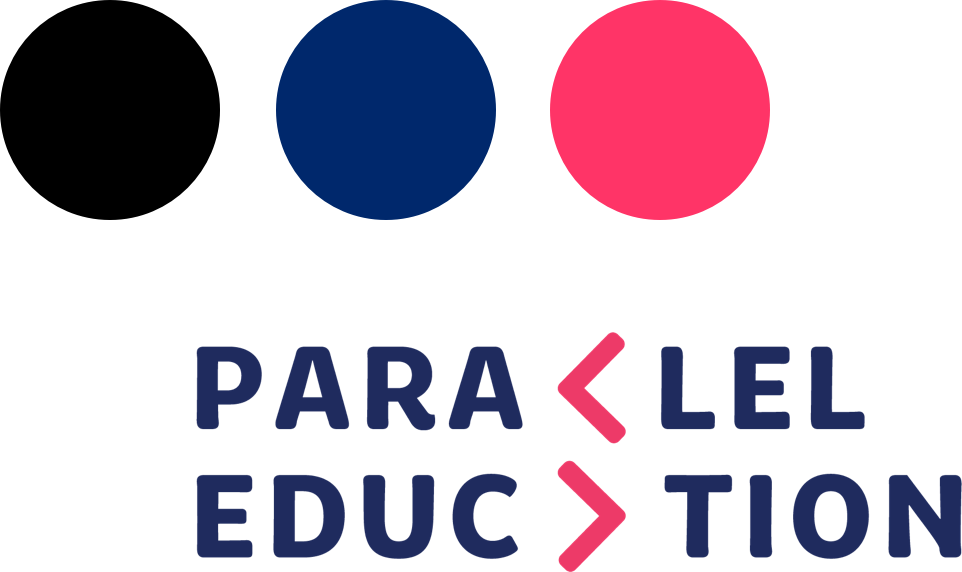 Brand identity
We identified four keywords that express of the project: sharing, dialogue, support, growth. These words became graphic symbols integrated into the logotype, as well as catchy illustrations to use on different communications products. The final result is a brand identity that conveys authority, enthusiasm, expertise and innovation.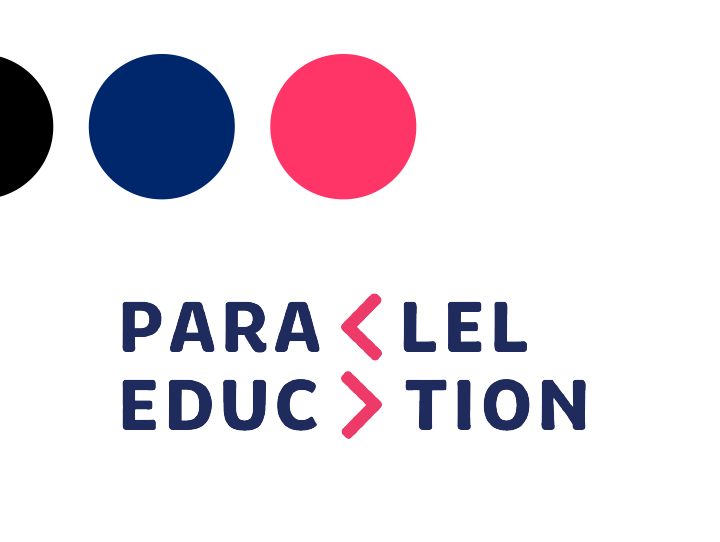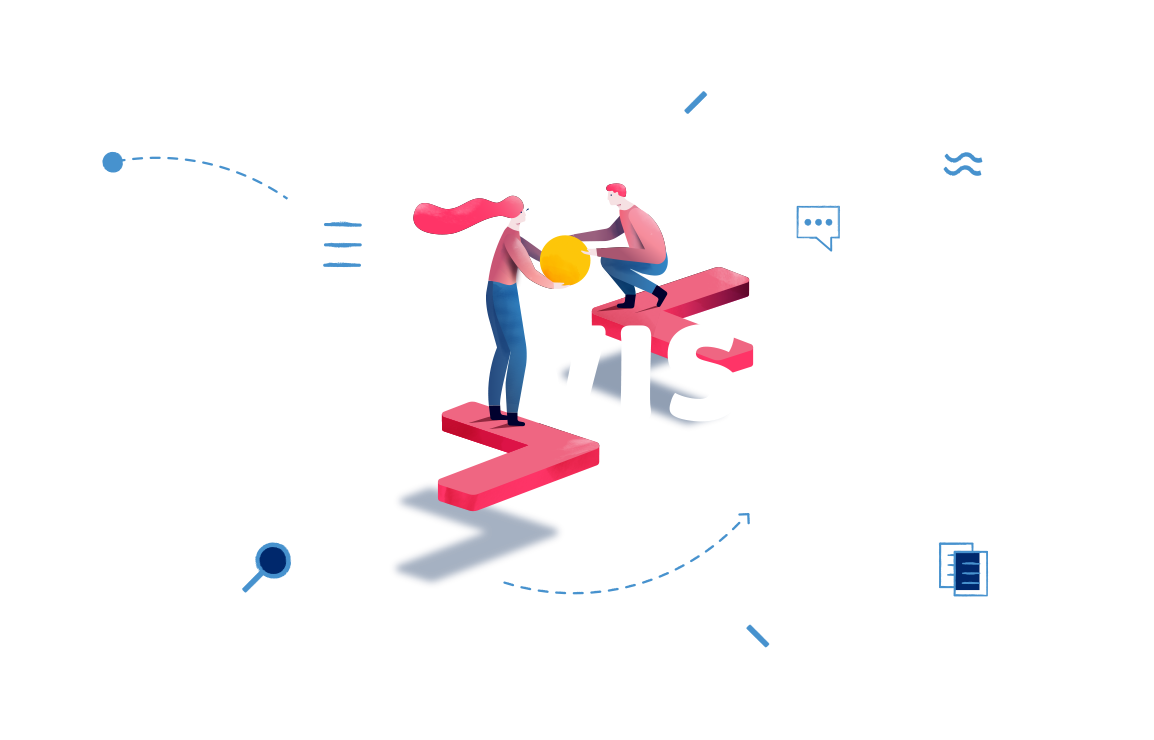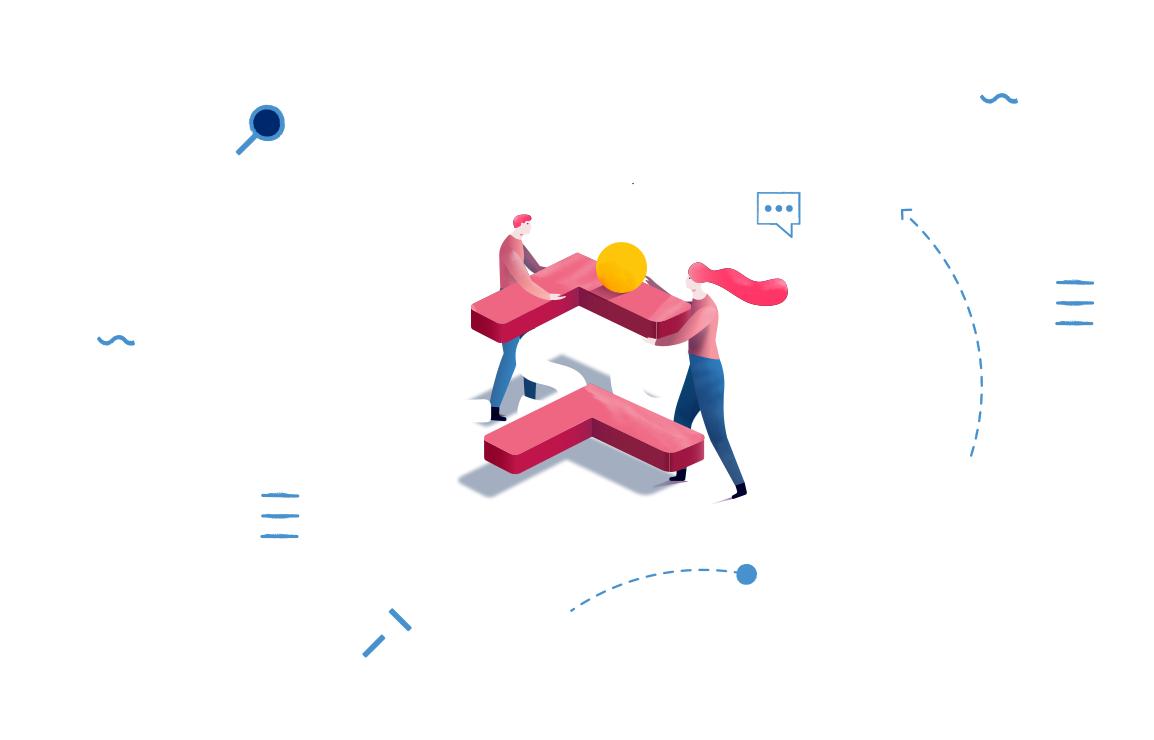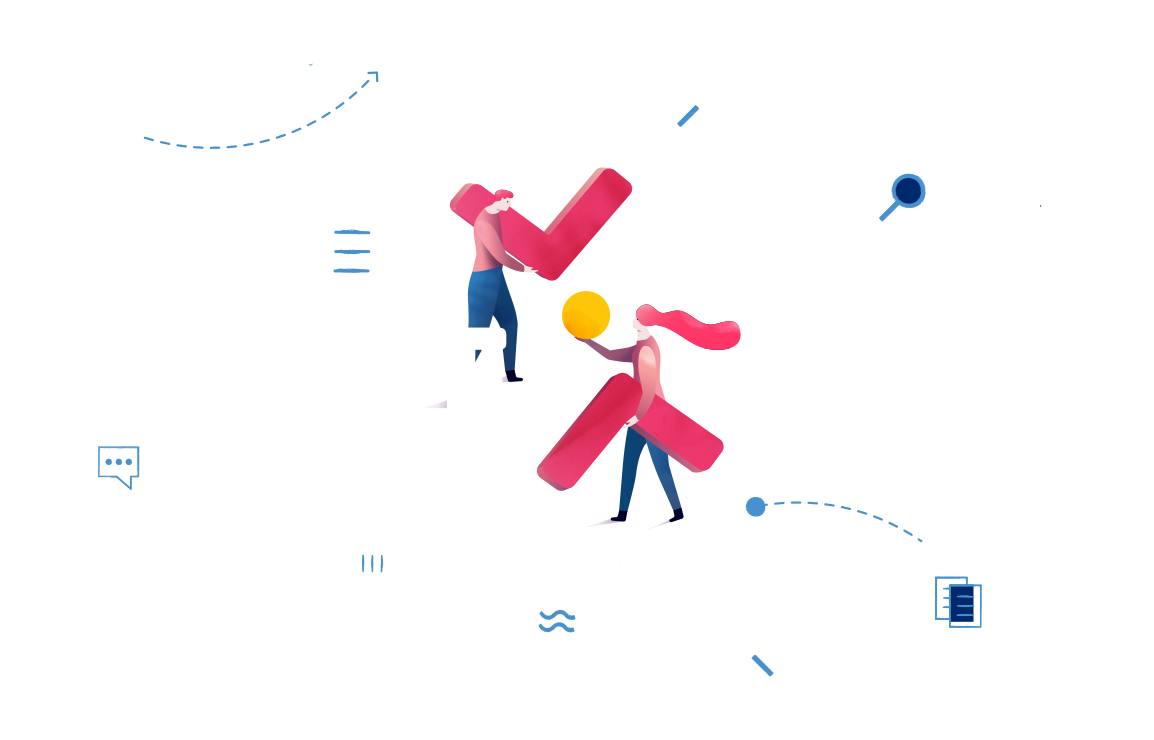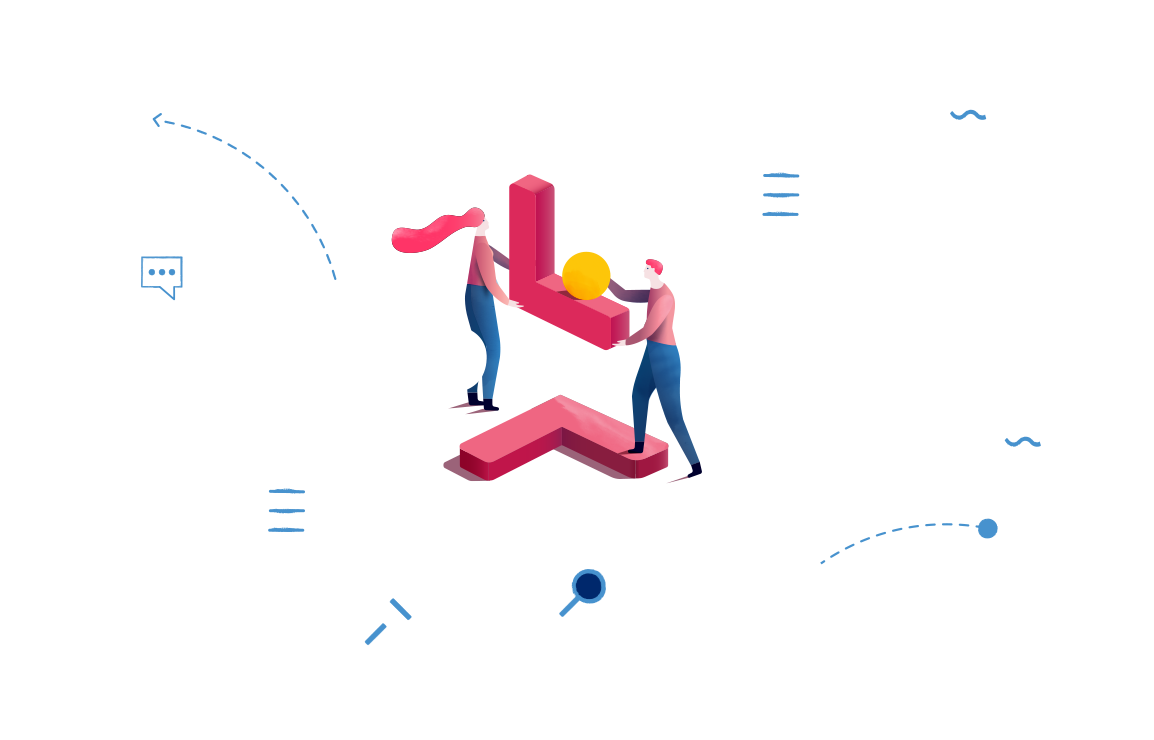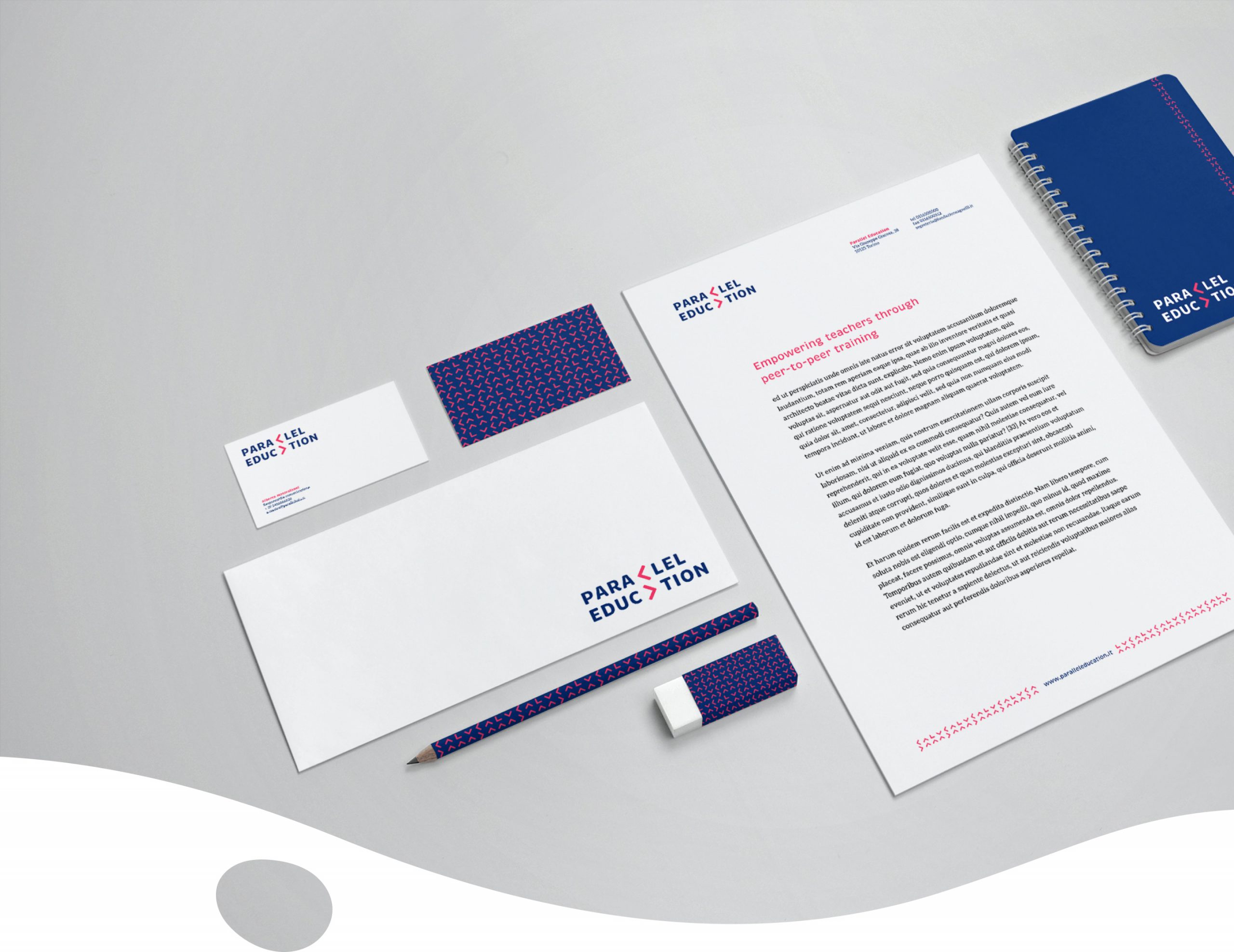 Web design
Parallel Education offers the possibility for teachers to compare their classes with those of other schools, test the students' progress, share their methods and practices, and receive insights from colleagues. All this requires a complex yet intuitive interface, which we achieved thanks to clear, well-organized screens and navigation elements. Colours and icons support the users in performing the right action and guide them smoothly through the entire process.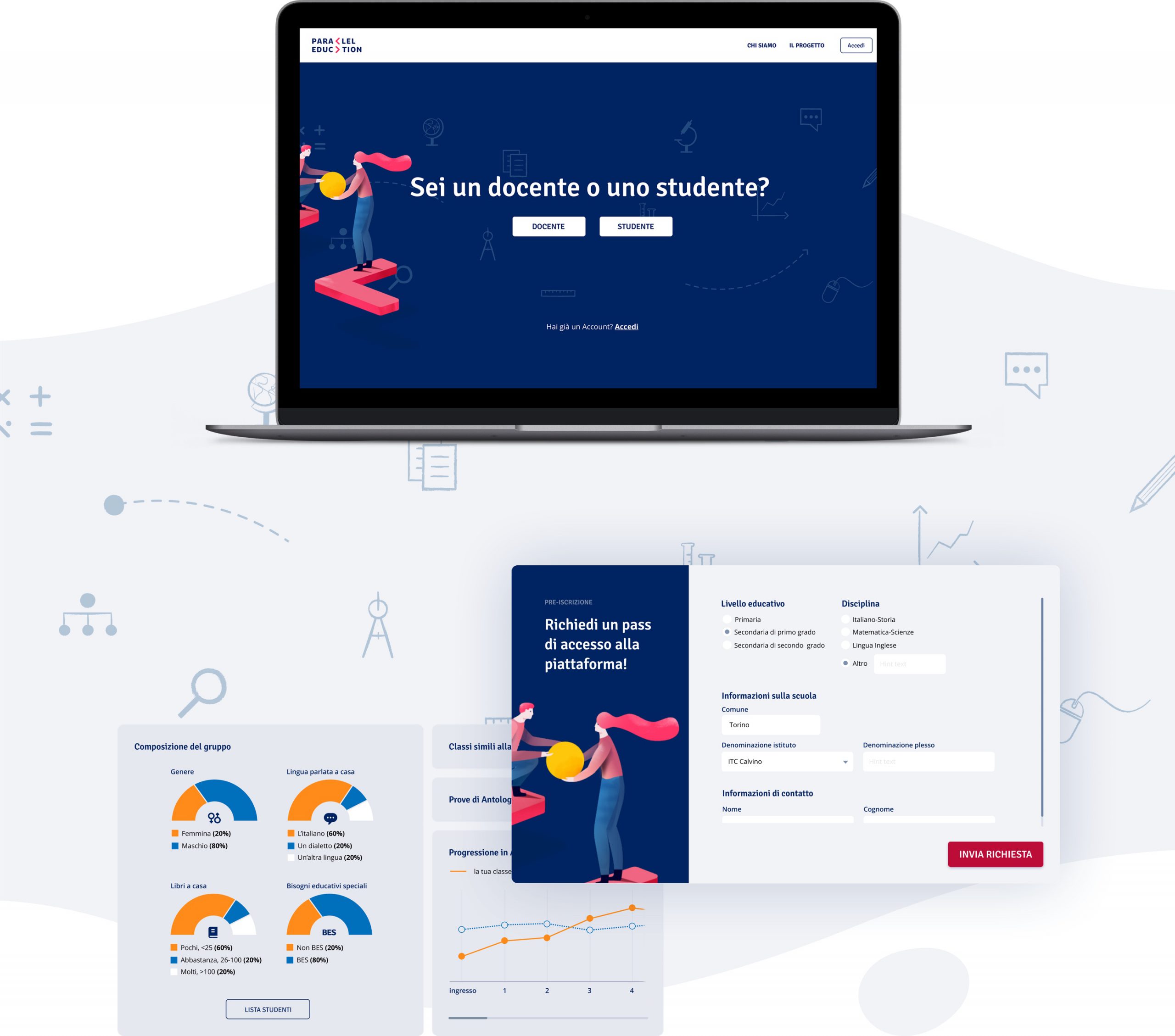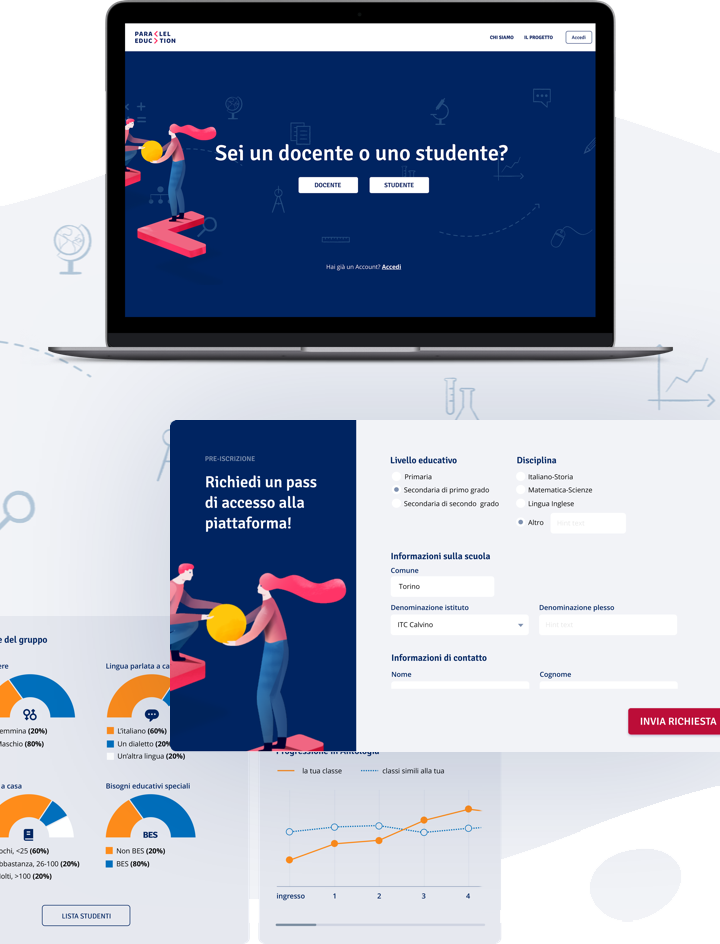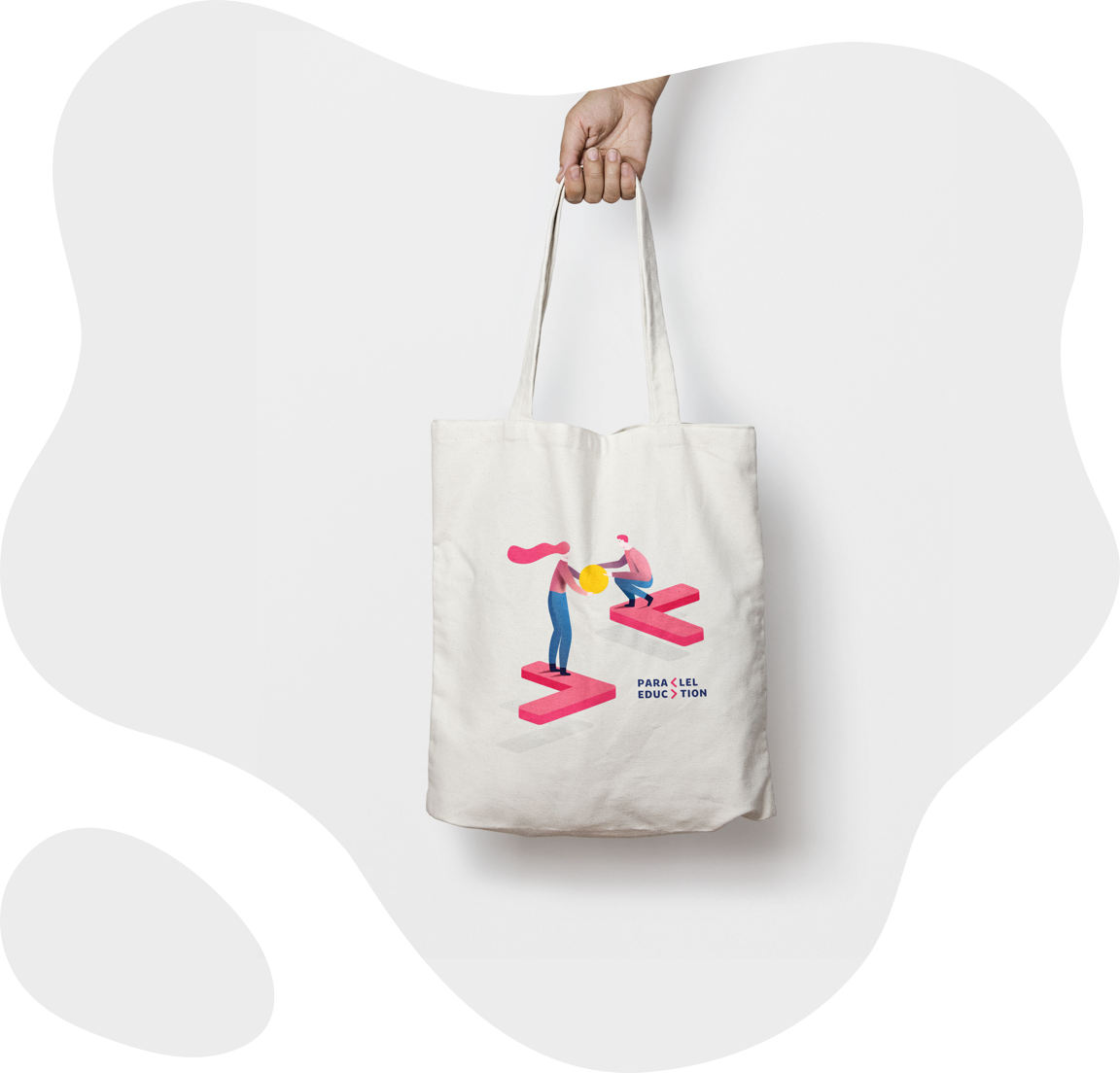 Community building
In order to test the platform and get feedback before the official launch, we planned and implemented a social media campaign to recruit about 200 teachers, inviting them to fill out a form to screen their profiles and include them in the testing group. The selected teachers received a kit filled with useful gadgets to welcome them to this new adventure!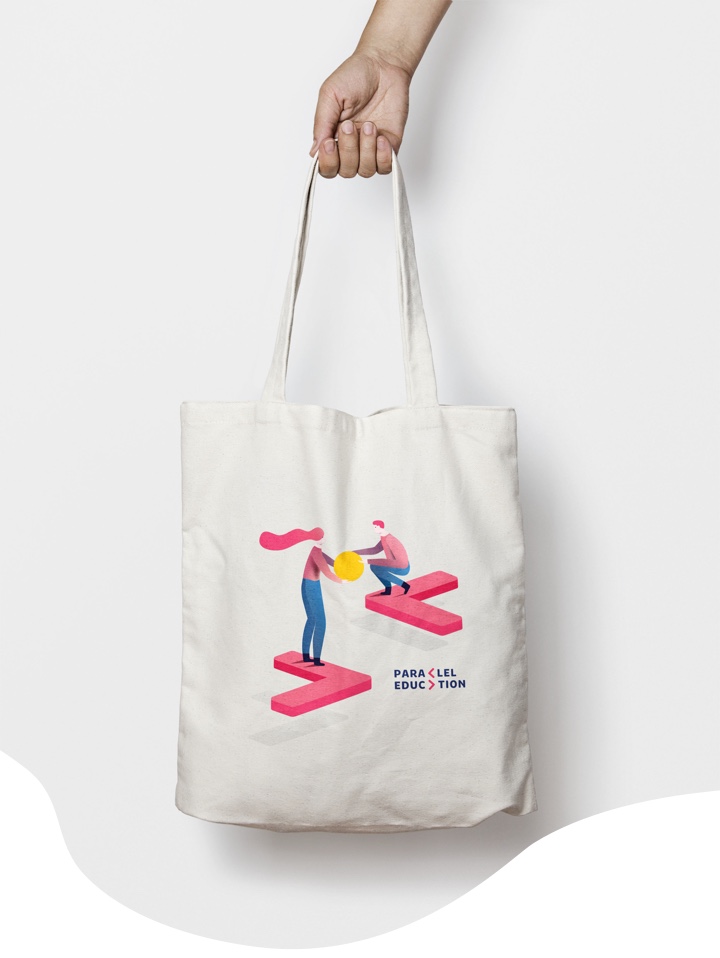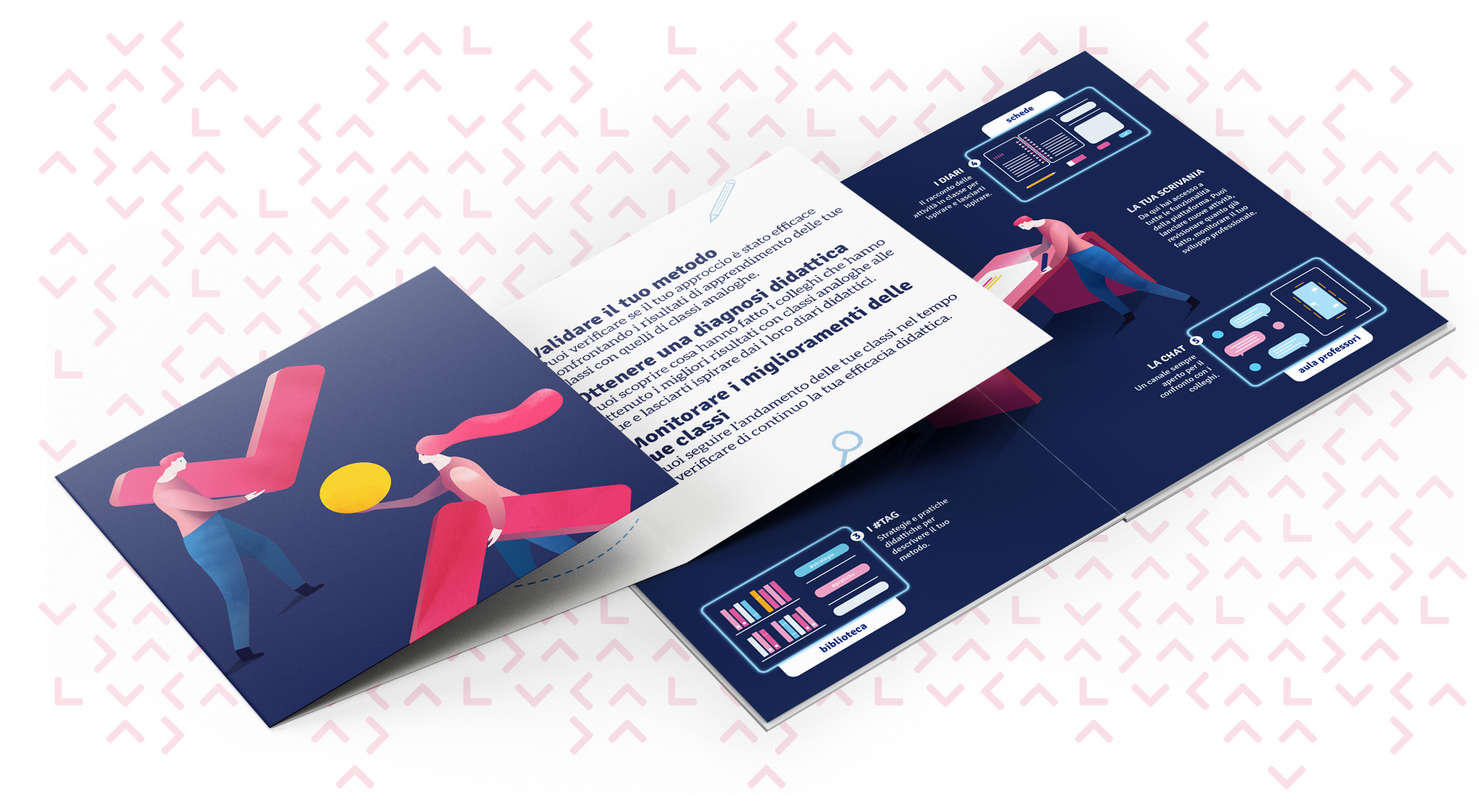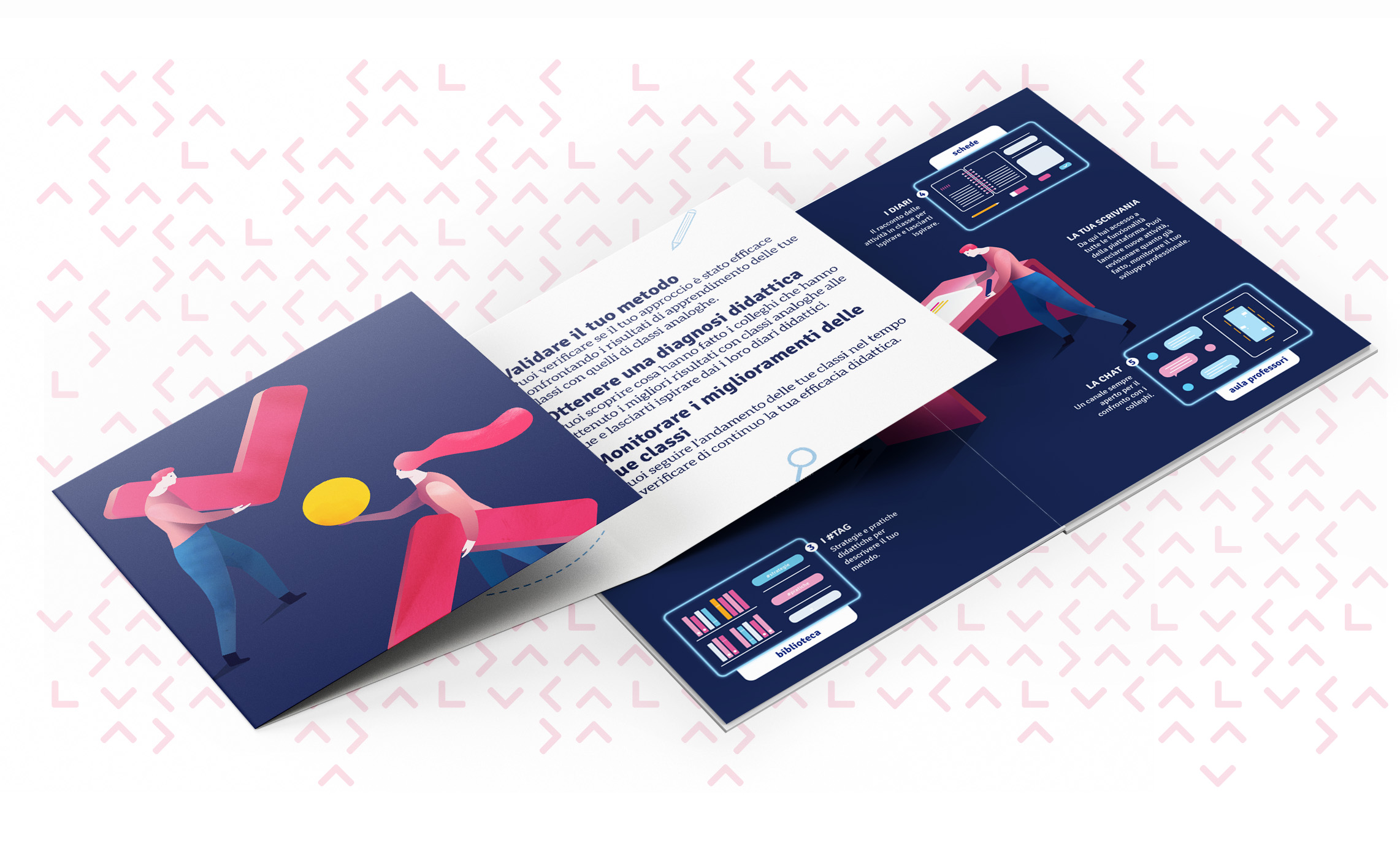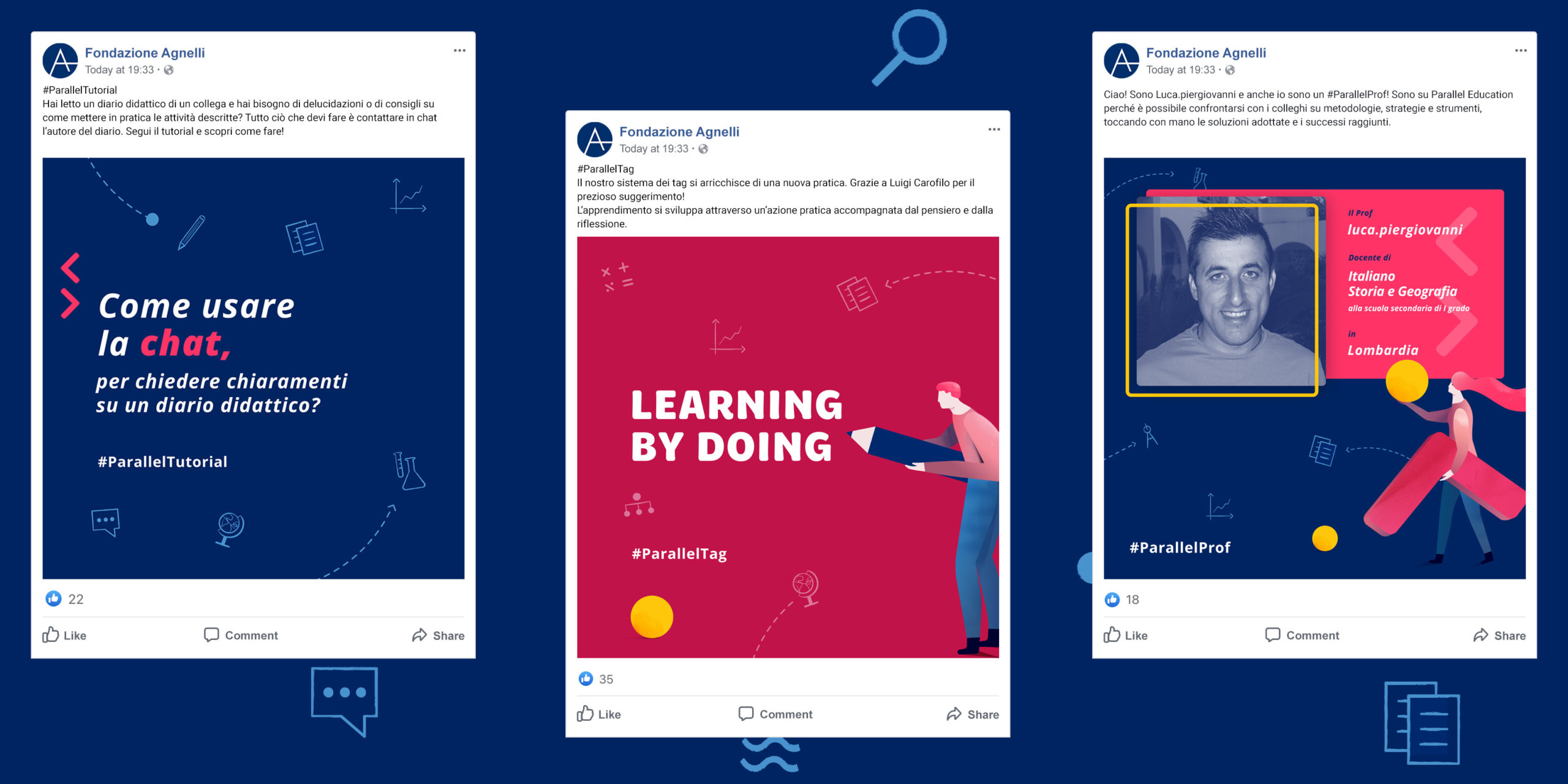 Video
Parallel Education is a project of Fondazione Agnelli which promotes peer to peer training among secondary school teachers. The animated video uses the visual elements of the brand identity to tell the values, the mission, the objectives and the main features of the platform.