WWF –
Protect wildlife
WWF asked us to create an engaging social media pack to get as many European citizens as possible to participate in the Commission's public consultation on the Water Framework Directive.
Our challenge was to encourage our supporters to share this message with people who are not so engaged in water/environmental issues.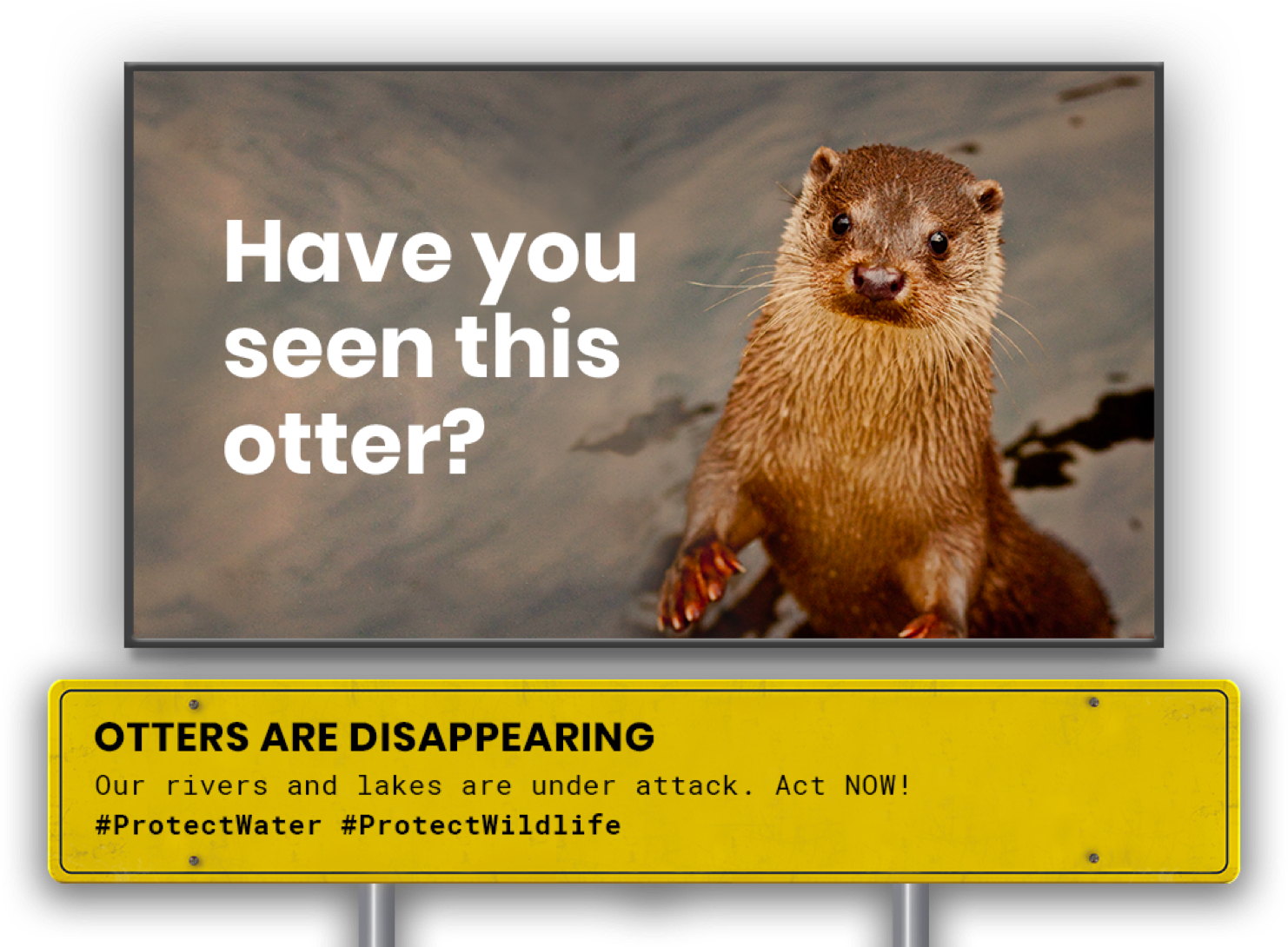 Social cards
The missing posters.
Inspired by the famous "missing" posters, we created 3 series of catchy and colourful social media cards to promote the campaign. We explored traditional and new forms of "missing" posters, in order to give more emphasis to the photograph of the species at risk.