Greenpeace International –
Reinvent consumption
Within Reinvent your city global campaign, Greenpeace International asked Latte Creative to think about both physical and digital actions of hacking and guerrilla to overturn the messages of Black Friday and make the day an opportunity to raise awareness on the impact of our overconsumption on the planet.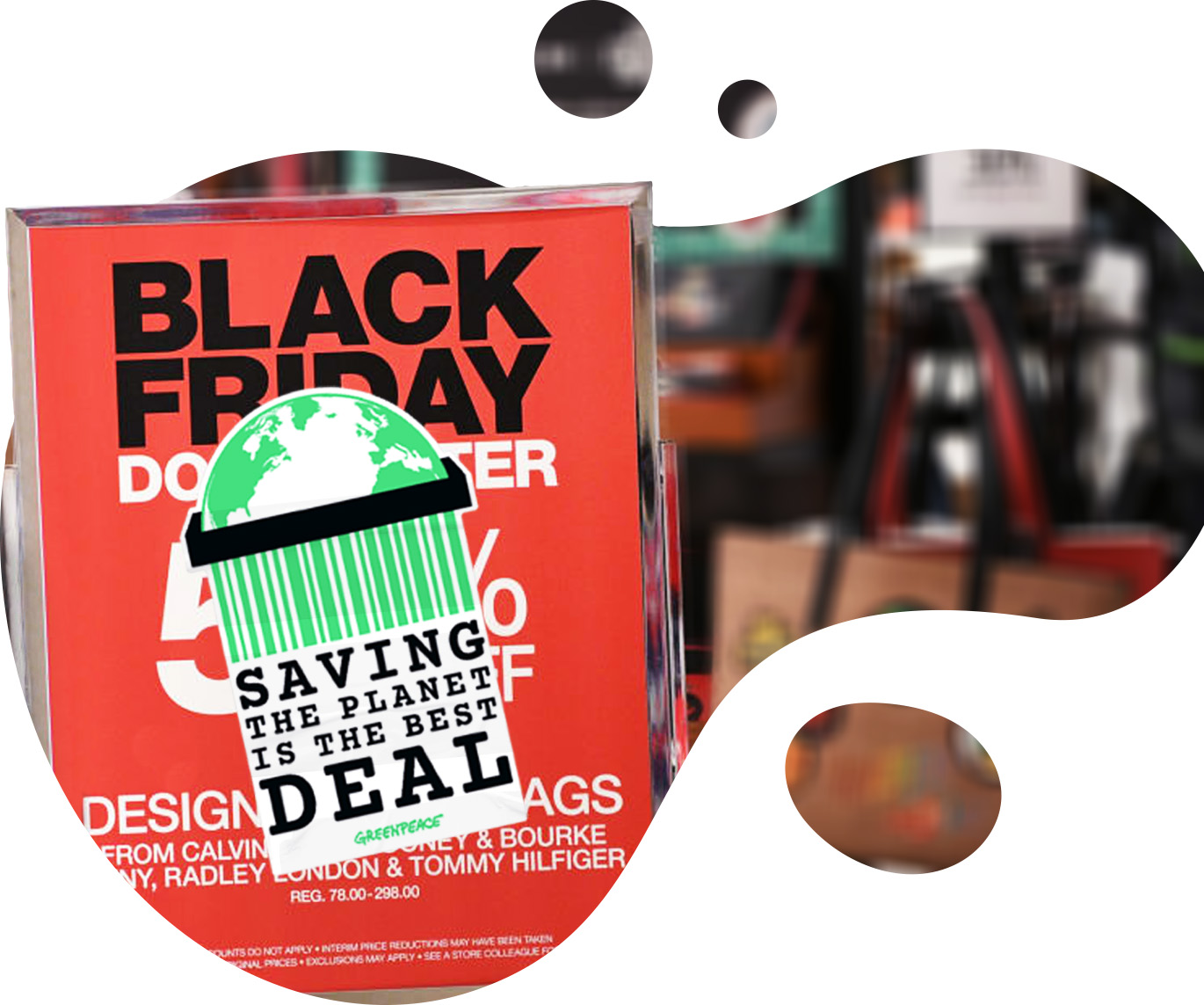 Concept
The campaign was built around the idea of "deal". What is the best deal for the planet? It's reducing consumption by reusing and repairing what you already have. The campaign was disseminated online through cards, videos and a series of Instagram GIFs specifically designed to hack promotional content.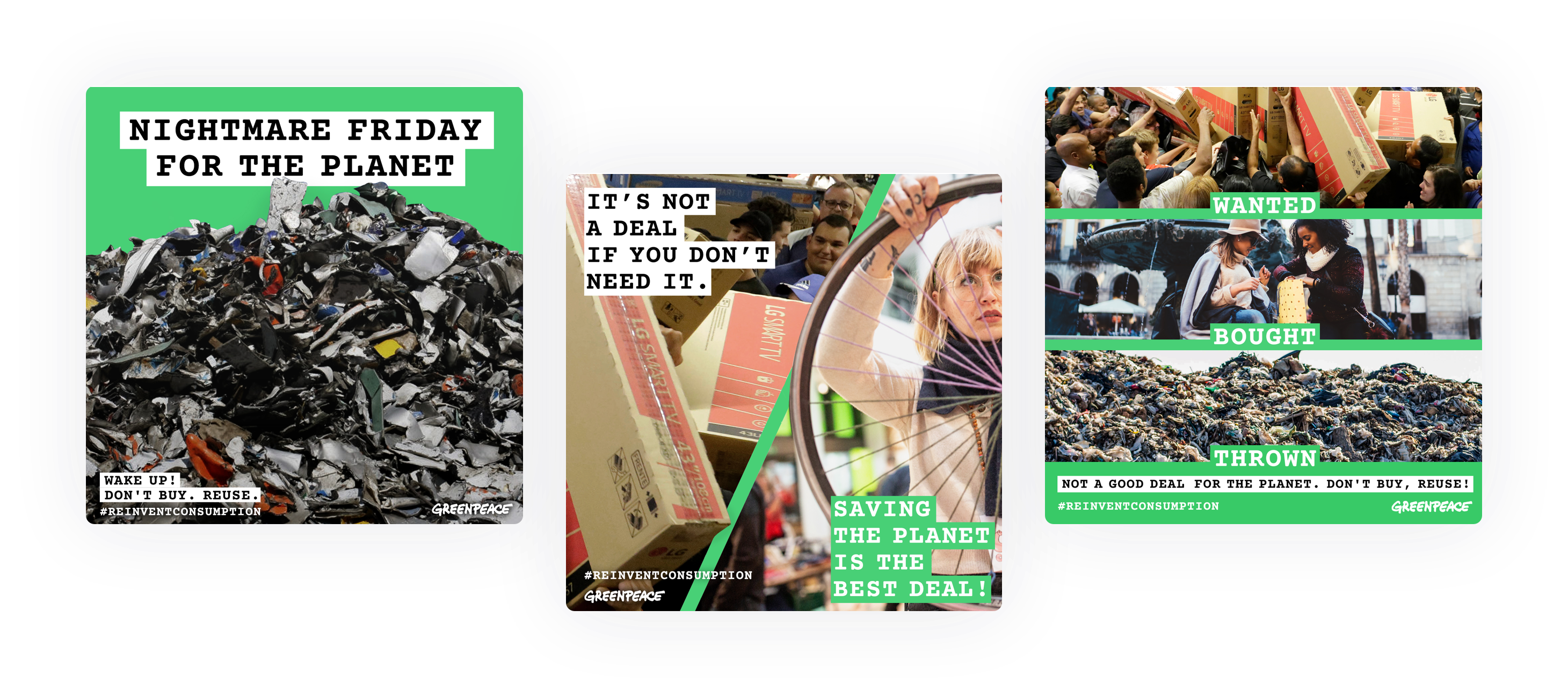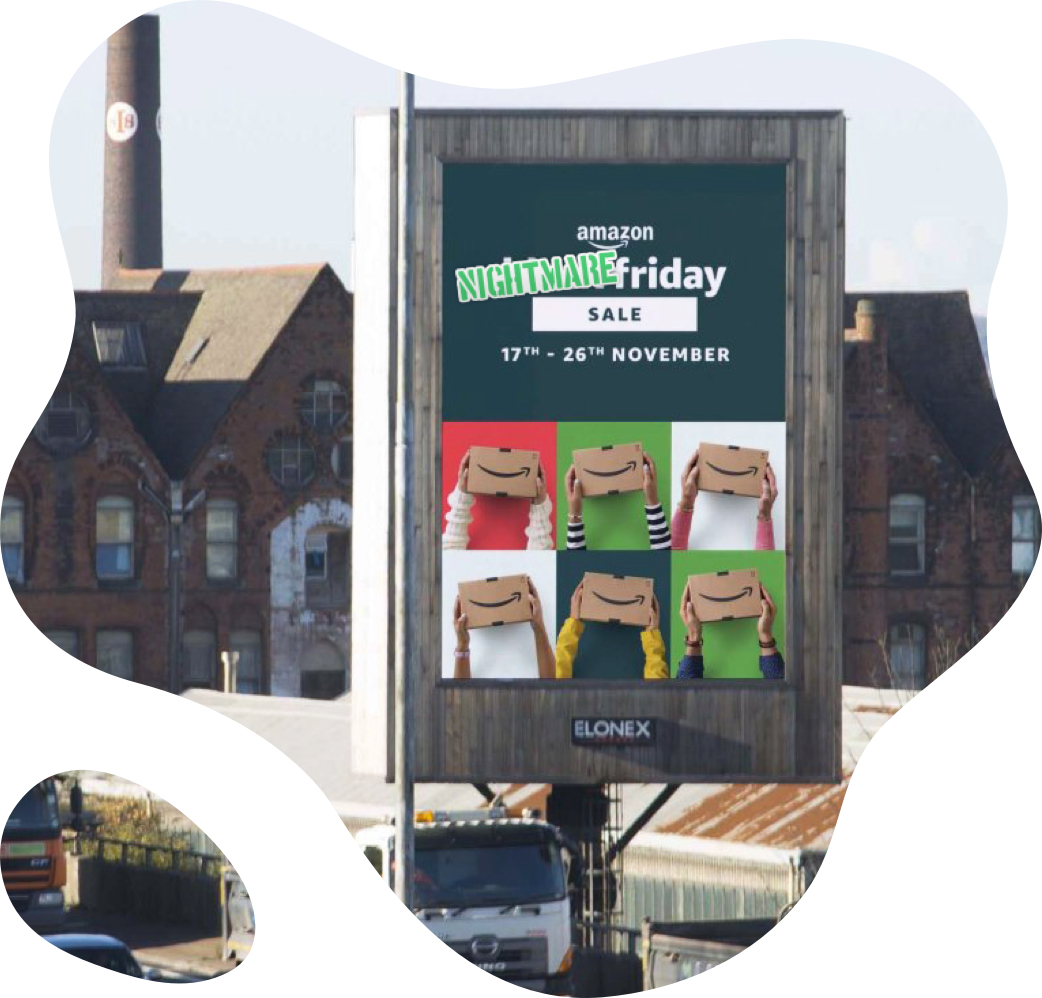 Guerrilla
The campaign had an offline presence as well, invading urban settings: the national offices of Greenpeace coordinated various guerrilla actions with a strong media impact such as big stencils, stickers and impressive installations.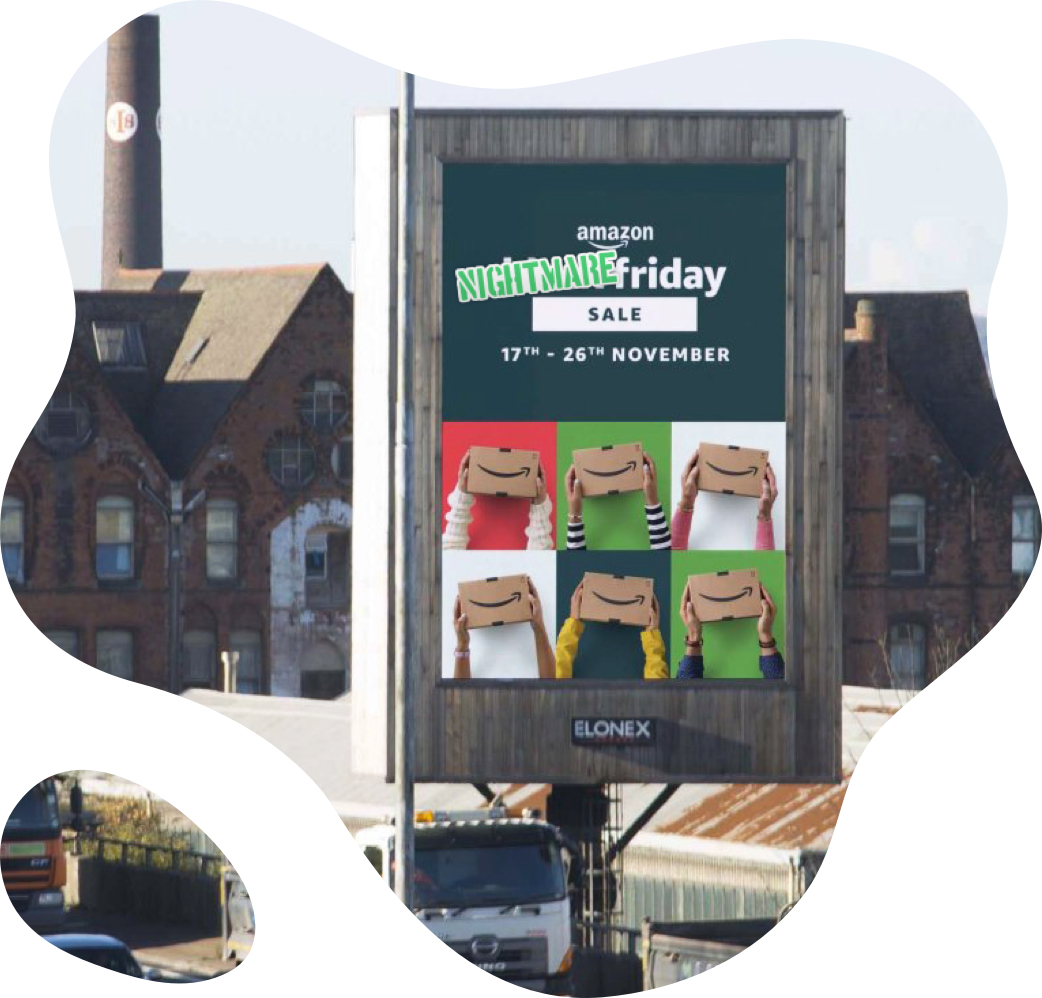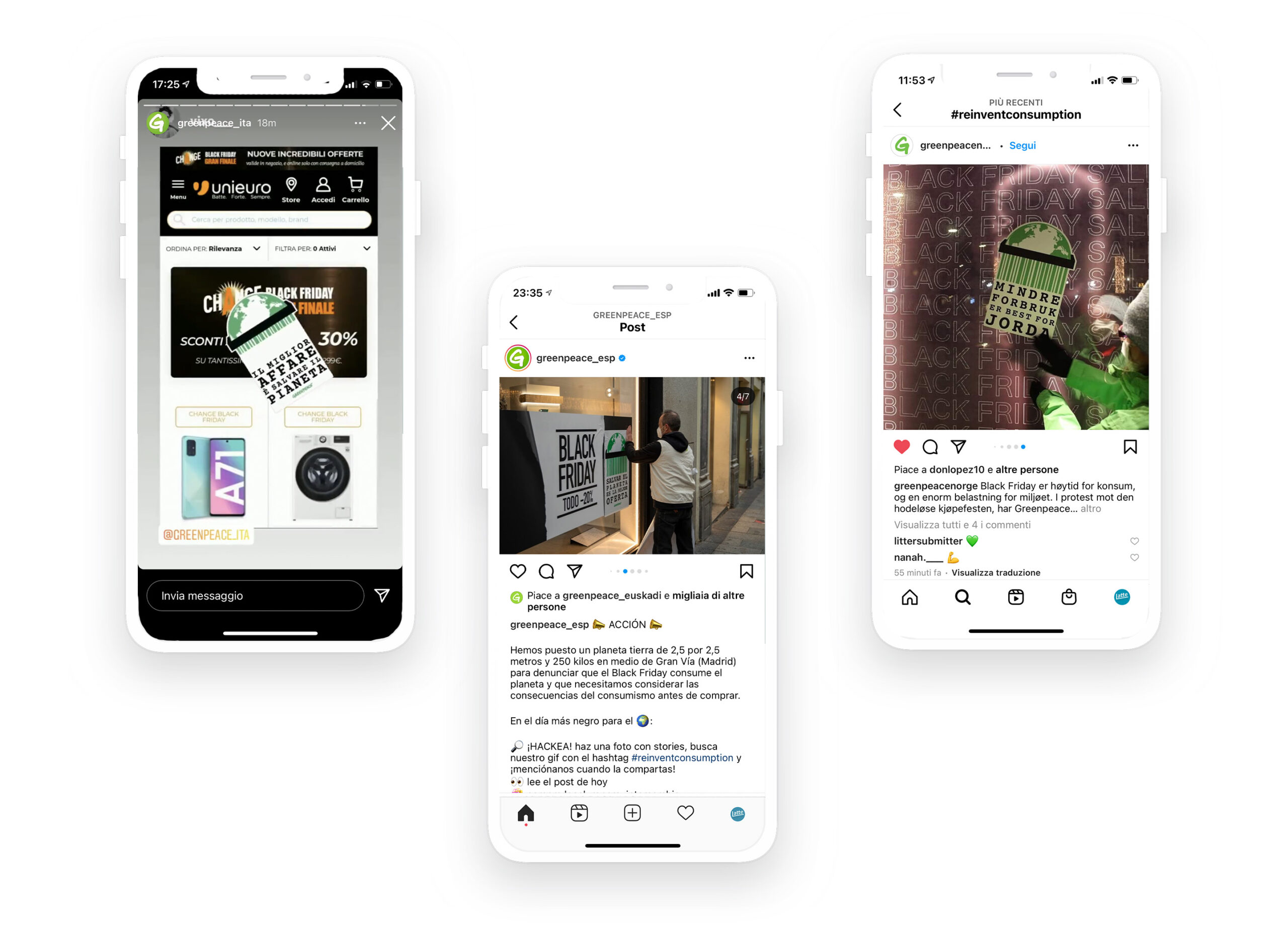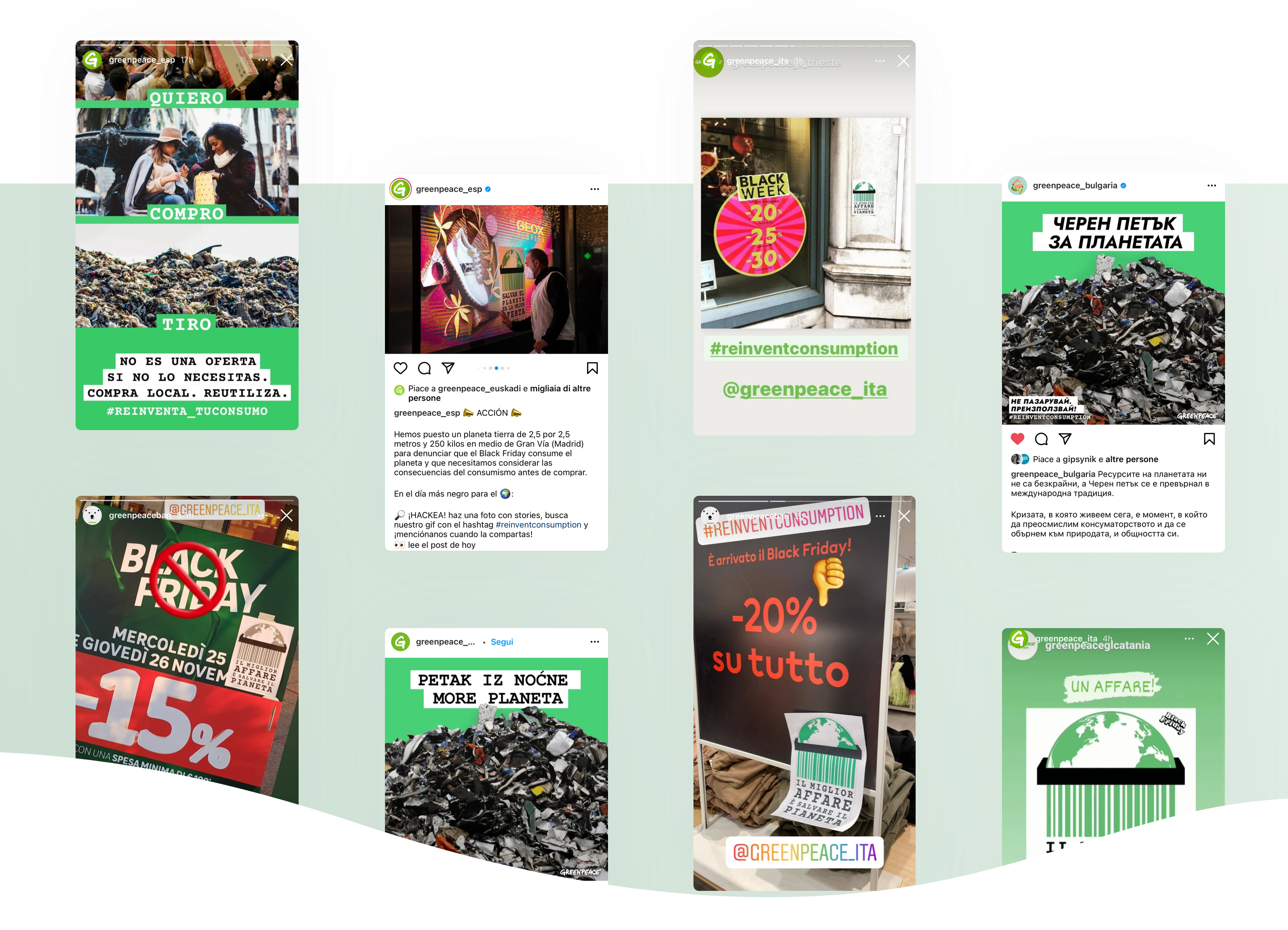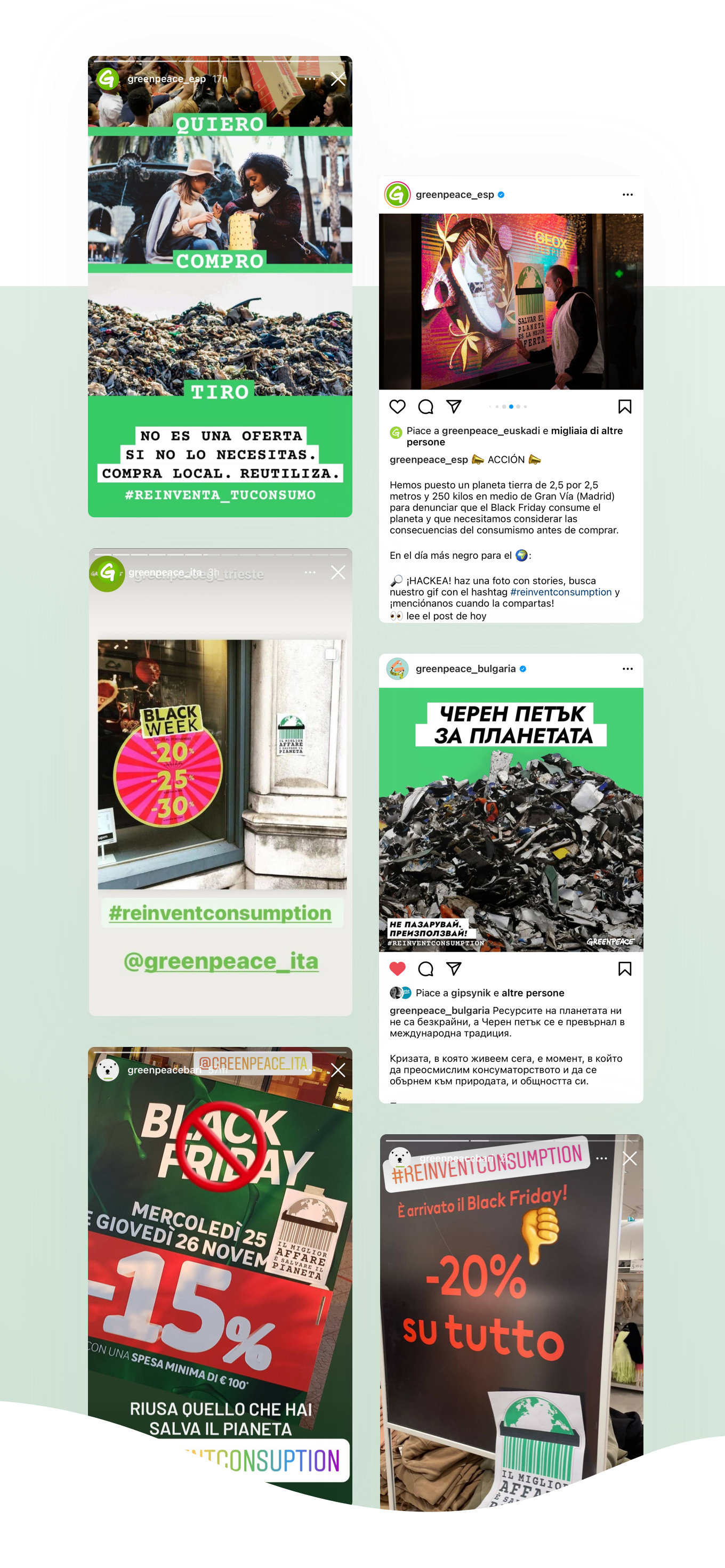 Make Smthng For Your City
At the same time, we gave life to Make Smthng For Your City, a global adaptation of Latte's former Make Something Week campaign, with a new focus on urban regeneration at the hands of citizens, whom we invited to carry out concrete transformation and improvement actions for their cities.