Greenpeace International –
Reinvent your city
This campaign was born as the second act of Restart, Greenpeace International's campaign dedicated to the transformation of urban spaces.
Reinvent your city evolves the message, adapting it to the context of the Coronavirus emergency.
It is the first campaign born from the collaboration of the Latte LatAm and Latte Europe teams.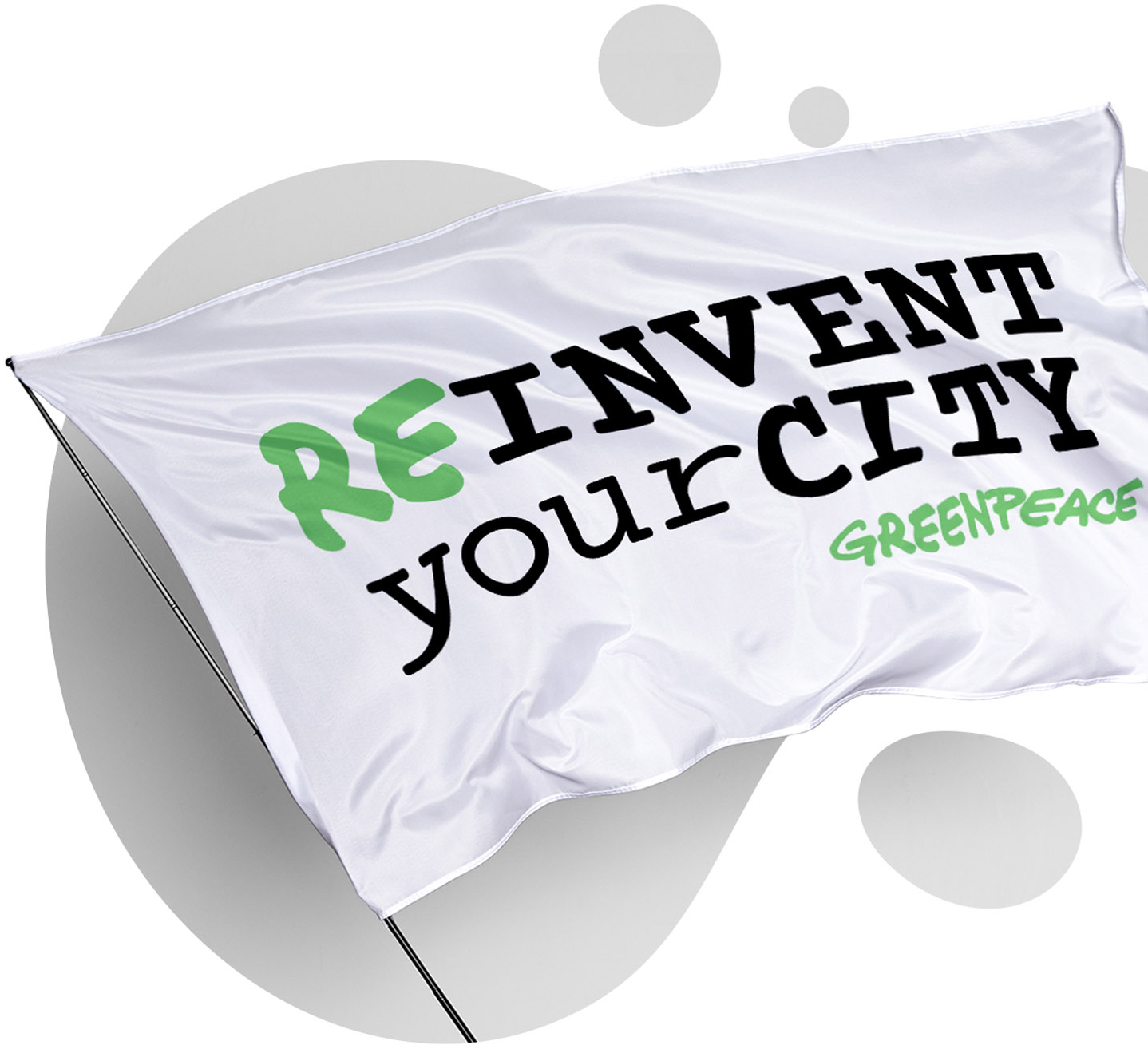 Concept
Our concept is based on the idea that after every great crisis the world always managed to reinvent itself and, with a collective, coordinated effort, it will be able to do it again this time: but it's going to be necessary that we reinvent ourselves first.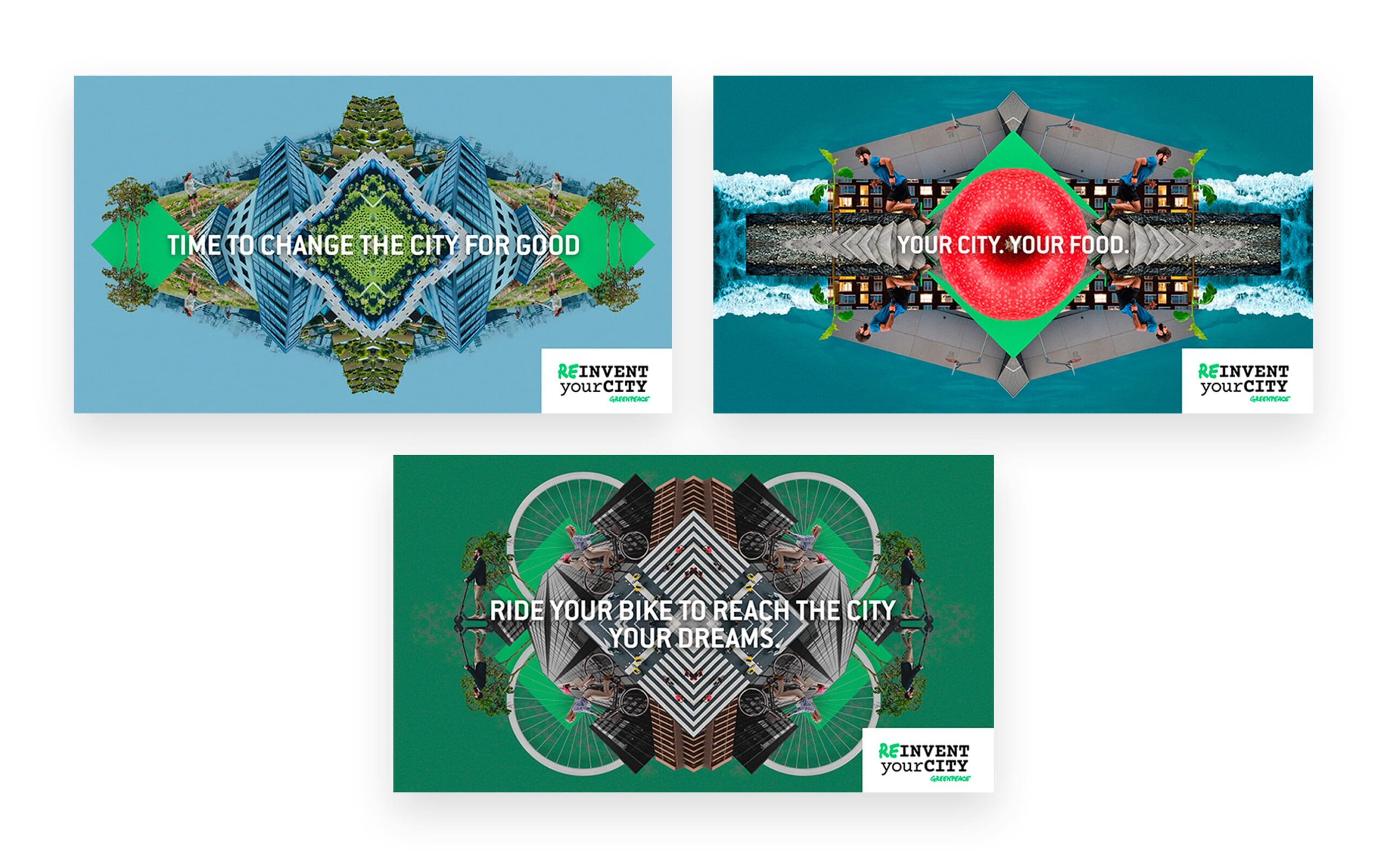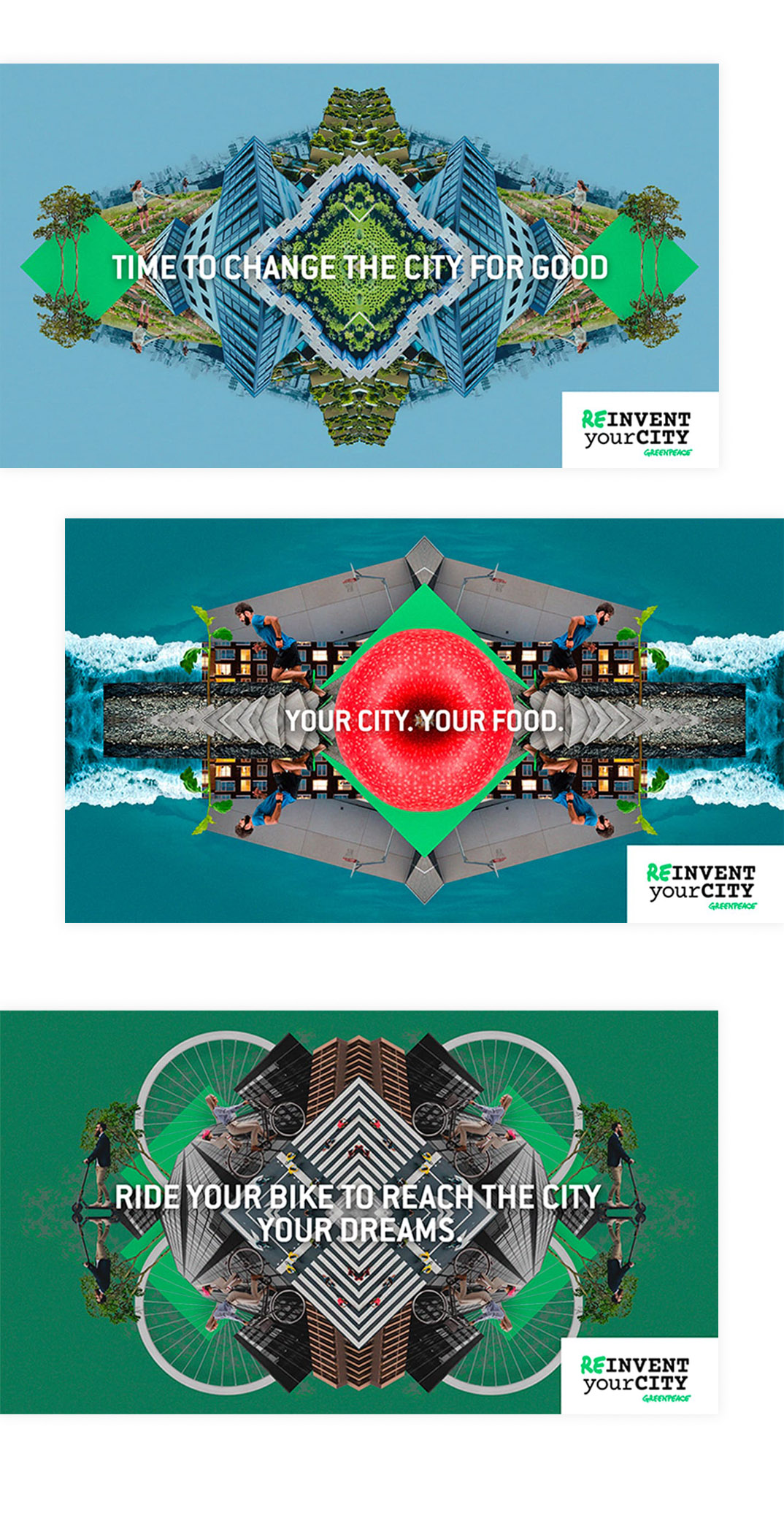 Identity
We developed the logo, the visual identity and the online and offline material needed to convey the guidelines that should drive the transformation of urban spaces: contamination with nature, a new mobility, holding human and environmental health as a priority.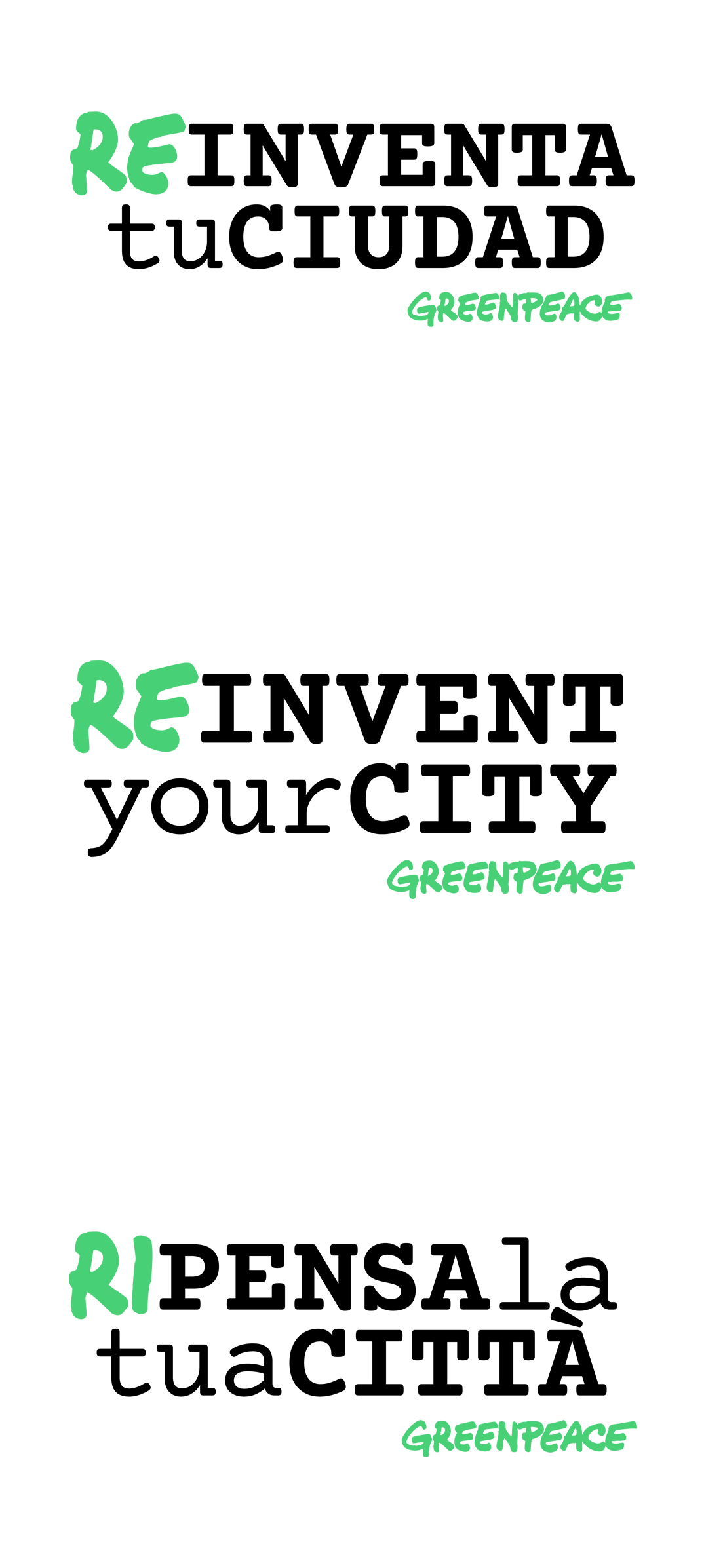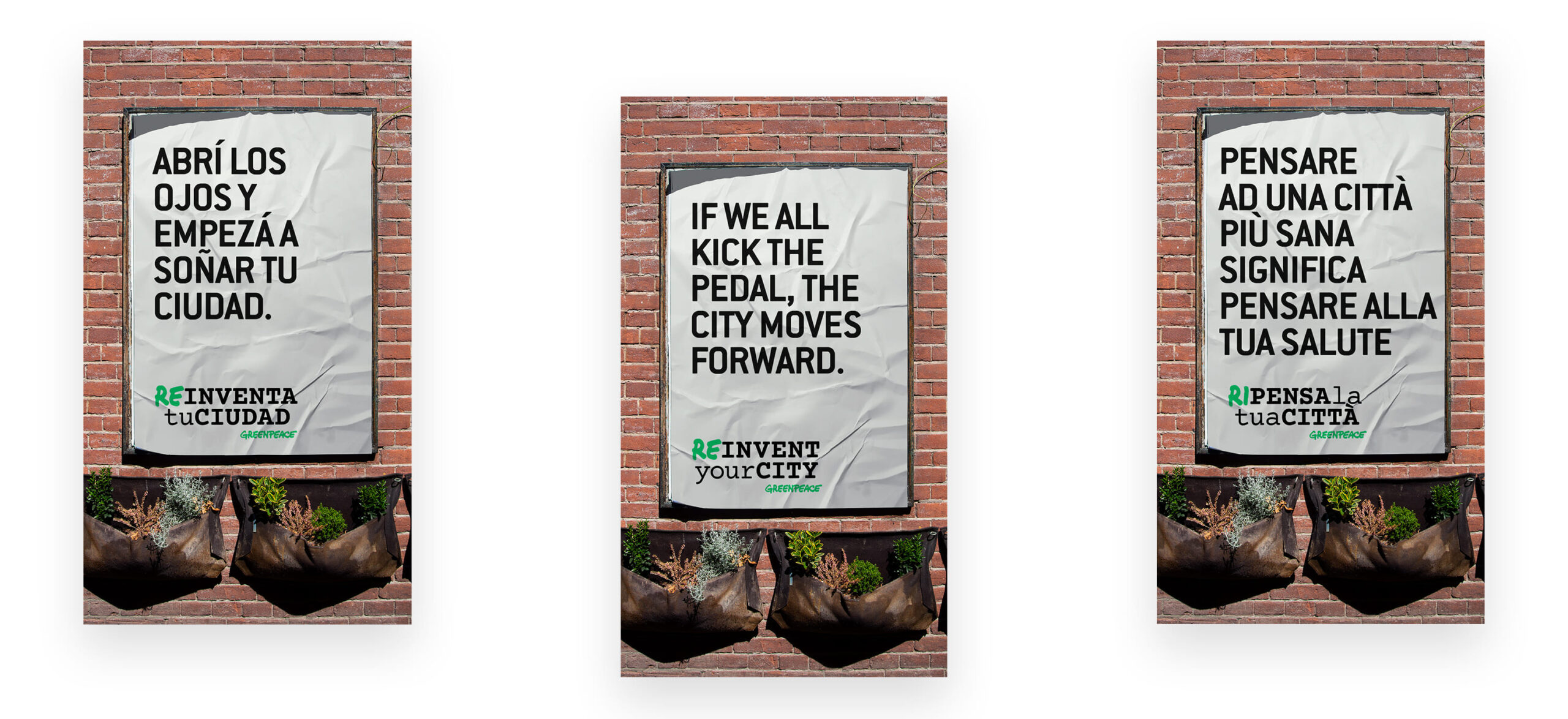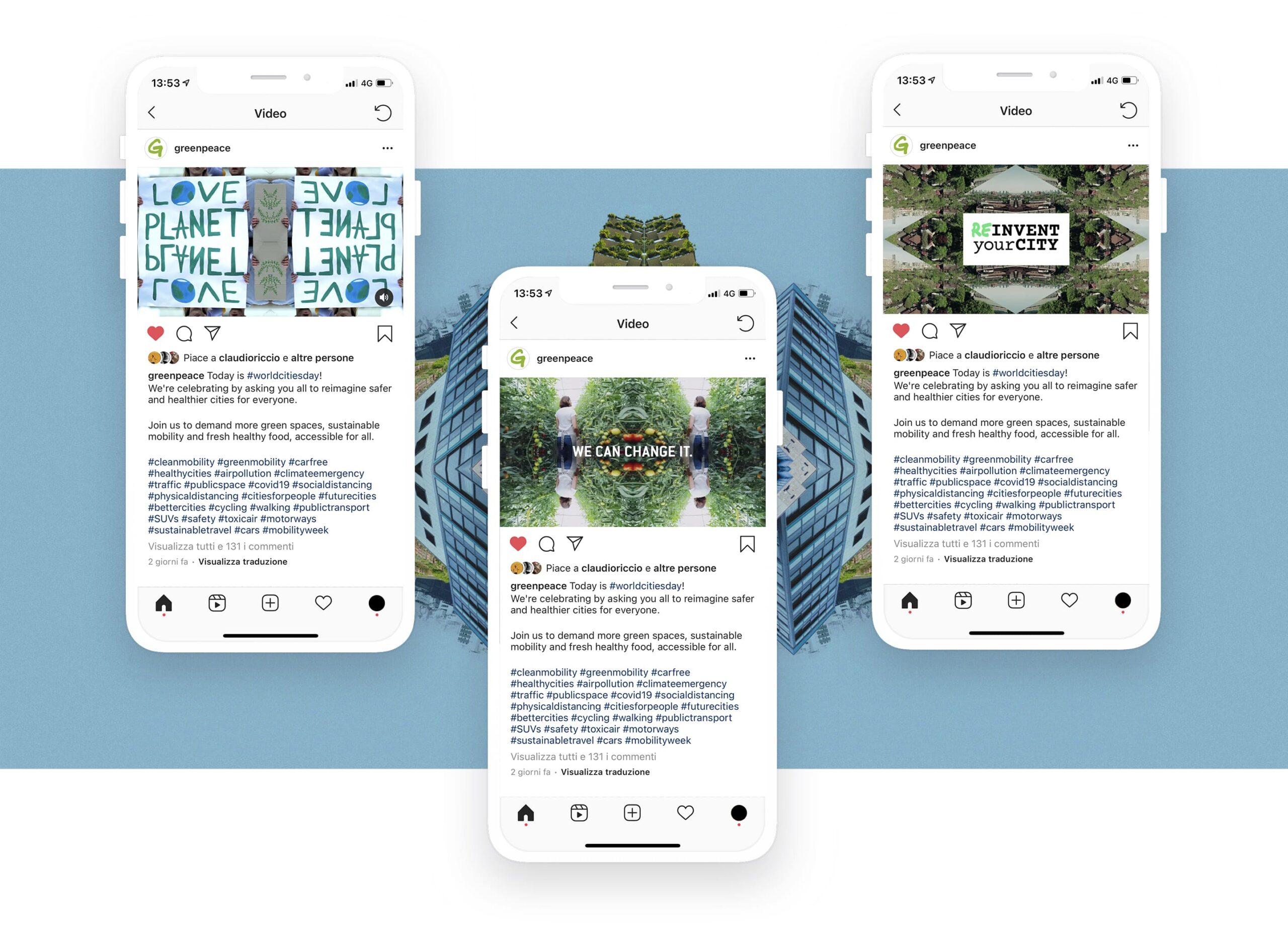 Video
The video is entirely built on the characteristic kaleidoscope's visual effect. We chose the kaleidoscope as a symbol for the campaign since it is the tool par excellence allowing us to look at old things with new eyes.