Libera and Gruppo Abele –
Restarting the future
"Restarting the future" is an advocacy campaign developed in partnership with Libera, the most important Italian anti-mafia NGO. The project is aimed at creating public awareness on the subject of corruption and advocating to strengthen the law against corruption by reforming the Penal Code.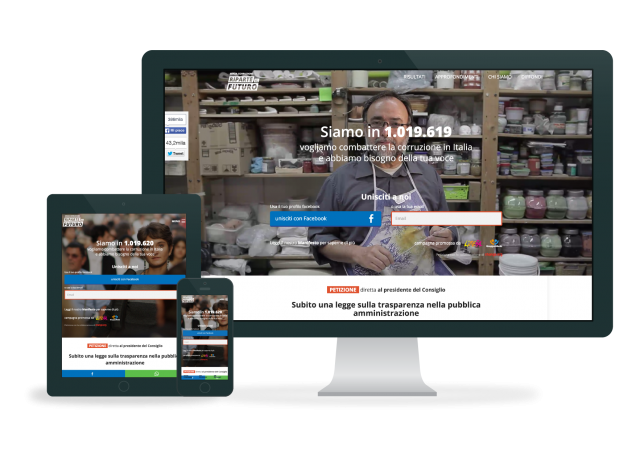 Video
The video teaser of the campaign sums up the goal of "Restarting the future" and makes a strong call to sign the petition.
Website
The architecture of the user experience is created to give the strongest possible visibility to the signup form. We need action from Italian citizens and we are not shy to ask it.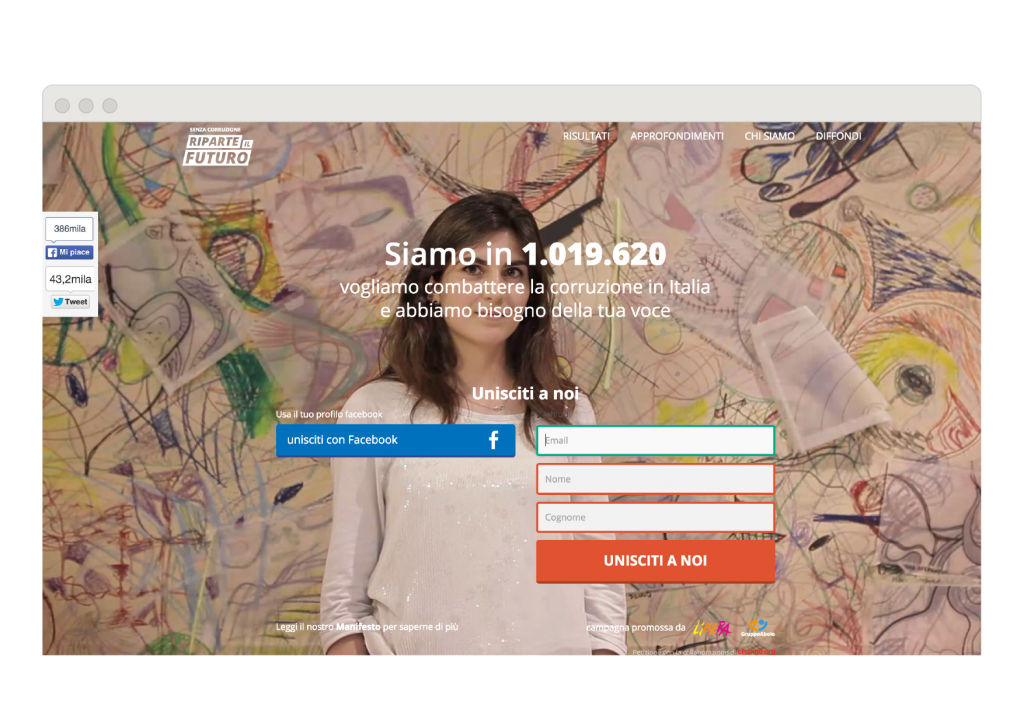 It is not easy to score 100.000 signatures in an online petition, so let's celebrate! And by the way: this is just the beginning.

Corriere della sera, the most important Italian newspaper, wrote an impressive editorial about Restarting the future. Yes, we have been on the news many times before. No, we had never reached the first page before. That was a great day!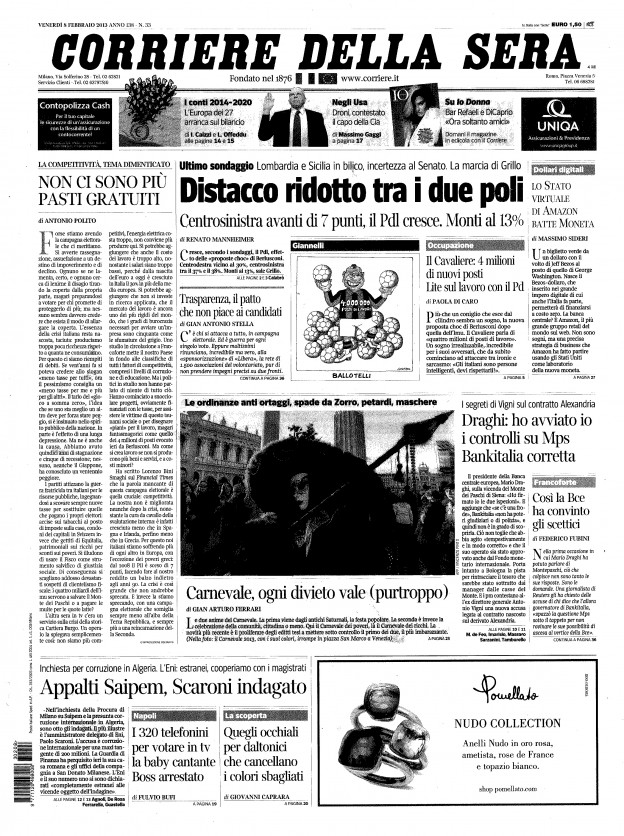 Results
Scoring 300.000 signatures are even more challenging so we need to celebrate more. Here is an amateur video that grabbed the authenticity of the moment and the happiness of those who saw their wish for change becoming reality.
A new video for a new campaign spin off: bringing transparency in the health sector.
After having reached 500.000 signatures, we created a landing page to celebrate our goal: entering the page you can add your name to see how many people with the same name have signed the petition.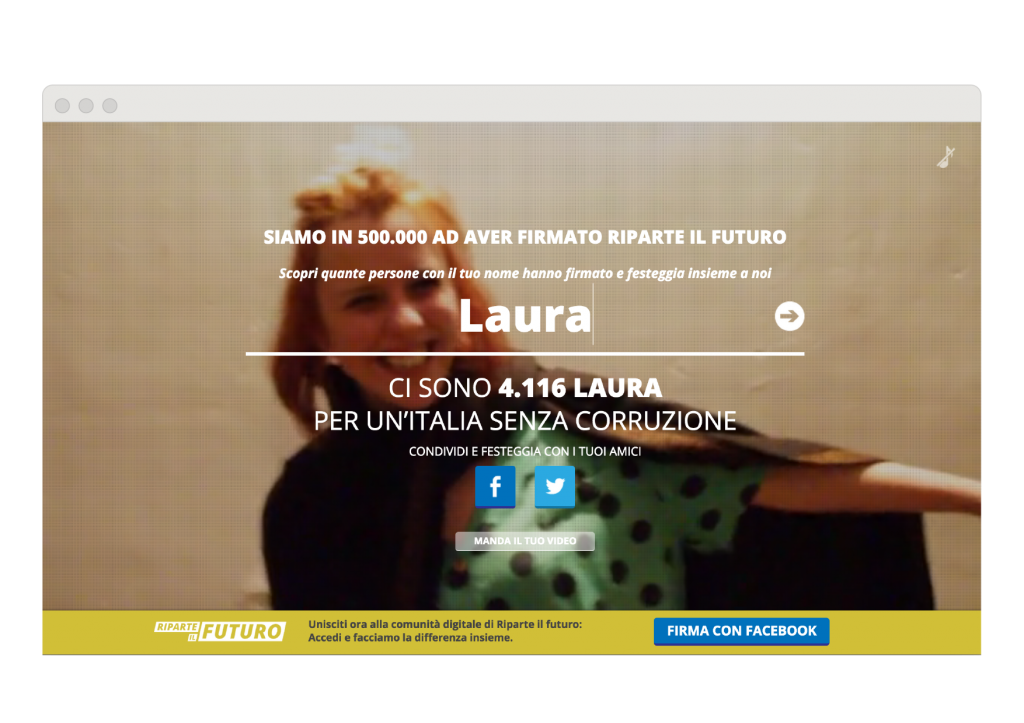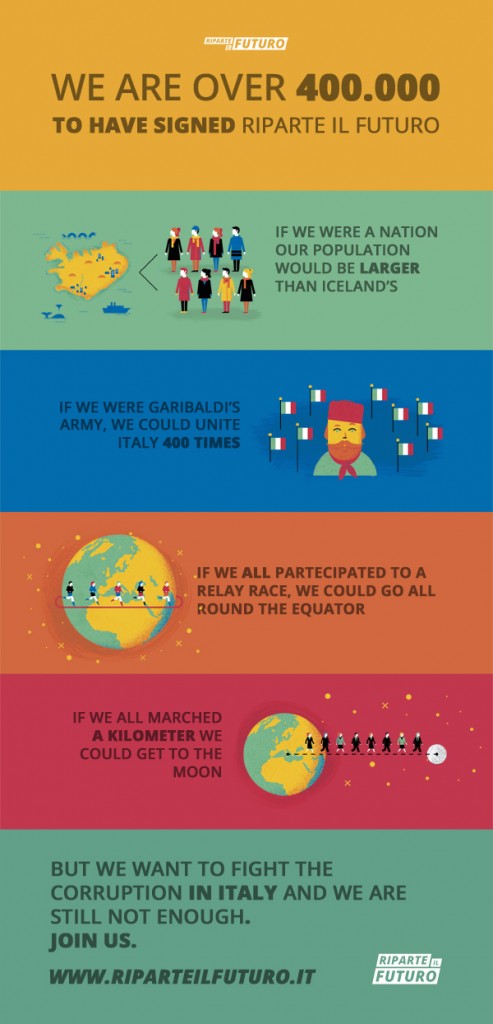 Data visualisation
800.000 is a big number and we were really excited.
Do you know how many signatures are 800.000?
We don't know either, so we decided to find it out.
It seems that they are a lot (going and coming to the moon, huh?), but the finish line is still far: let's do better!
We want to fight the corruption in Italy and we are still not enough.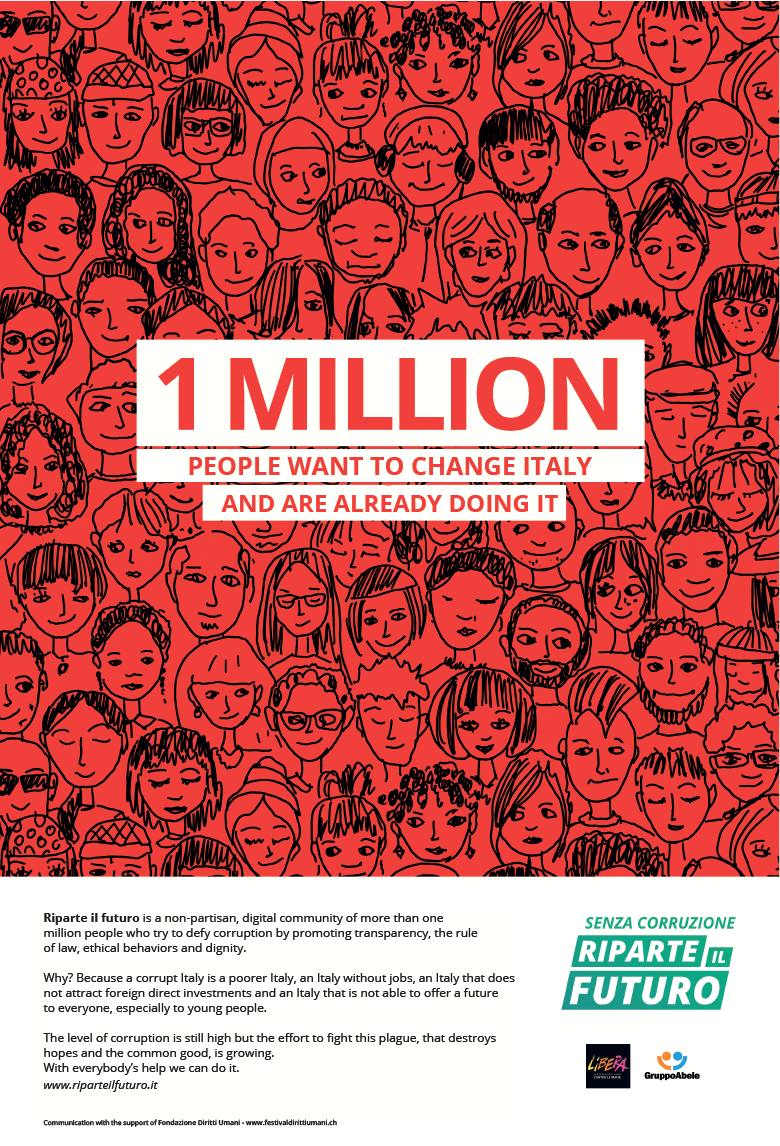 The long-awaited goal! Now we are a 1 million community!
Are we stopping now?
Not at all!
New goals are coming: together we can really make the difference!
This is our national campaign (we were on Corriere della Sera and Repubblica) to celebrate the event!
Share it!
Do you wanna share one of our petition or just sign in with a social network? Yes you can!
Every petition on the website can be signed, not only by email, but also with Facebook and Twitter, and, on these social networks, you can share your signature and invite your friends.
If you're browsing the website from a tablet or a smartphone, you can share contents and petitions through Whatsapp.