Terre des Hommes Italy –
Let's protect children together
Terre des Hommes protects children from violence and abuse, to guarantee the fundamental rights. They were in need of a new website to present themselves and their values with better impact, involve the community in their activities and to inform about the implemented projects.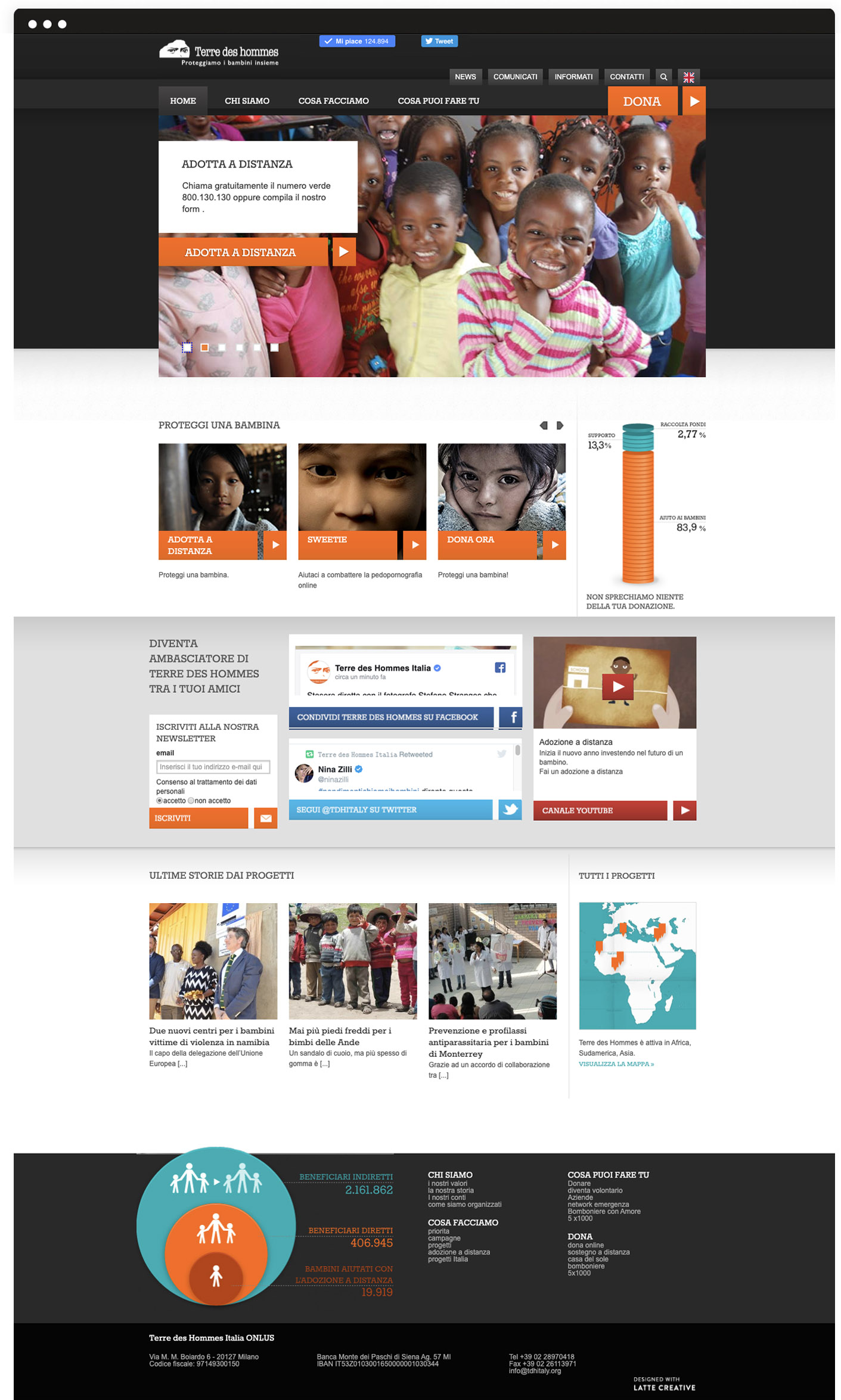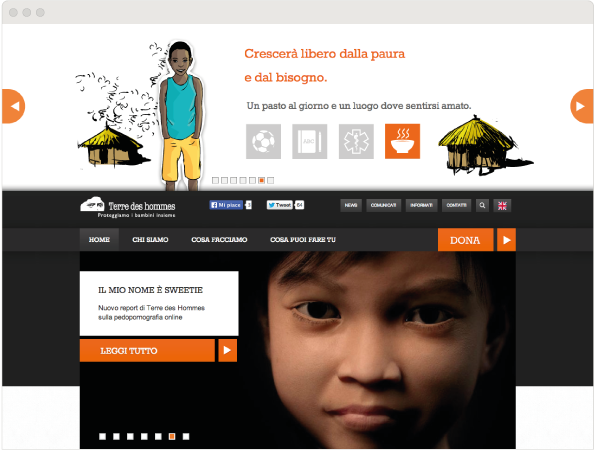 Website
We designed a brand new website and developed a LAMP-based internet platform.
Our aims were to display Terre Des Hommes' values effectively, to engage people in their mission and to make information about their objectives and projects clear and easy to access. We used visuals and infographics to simplify all the information.
Also, to create greater interest for donations, to directly reach and stimulate the donors we composed a sliding illustrated straightforward story using holistically a playful style.