MedReAct –
The last fish
Medreact's main urge was pushing Italian government to address the Adriatic sea marine life impoverishment due to intensive fishing. We developed an integrated campaign that, through strategy and guerrilla, could raise attention and engagement both on a regional and on a national level.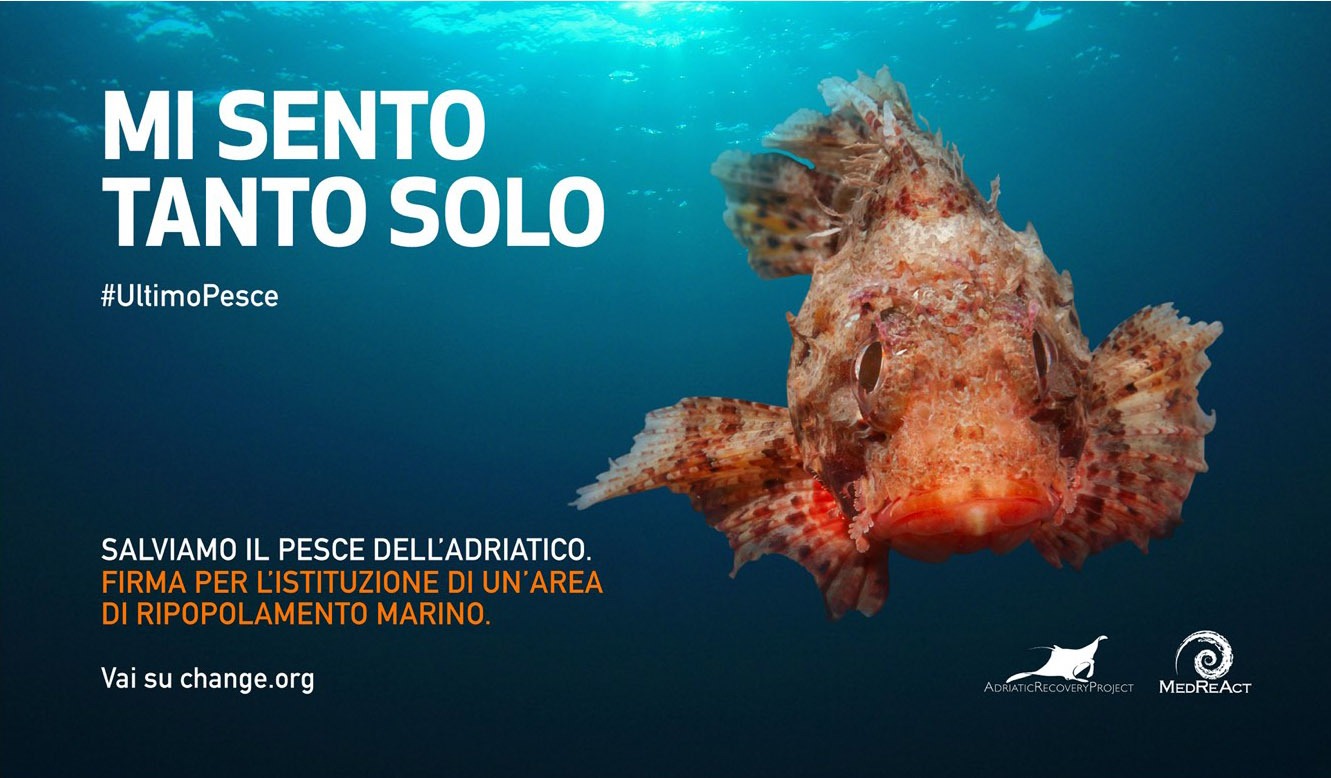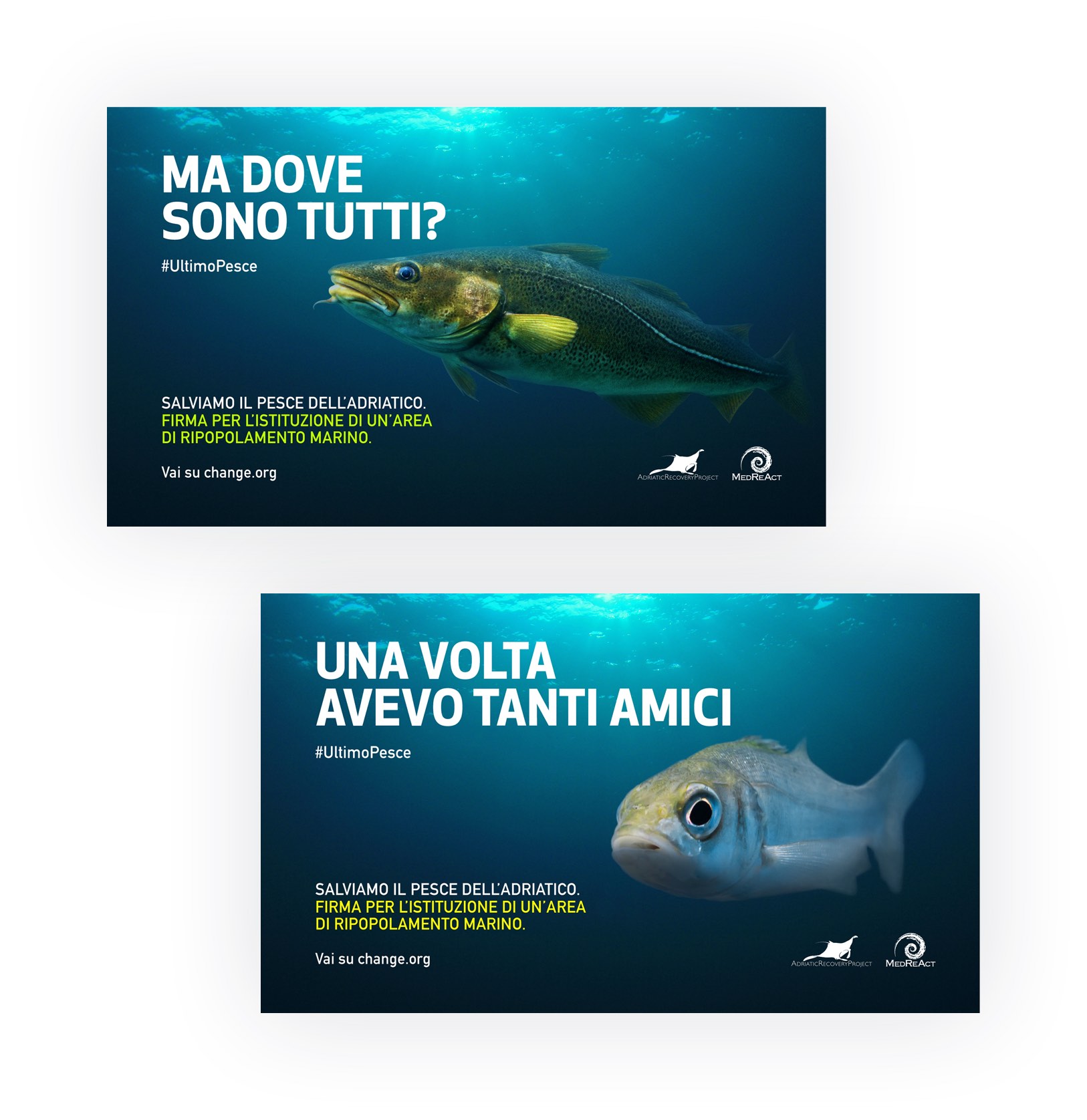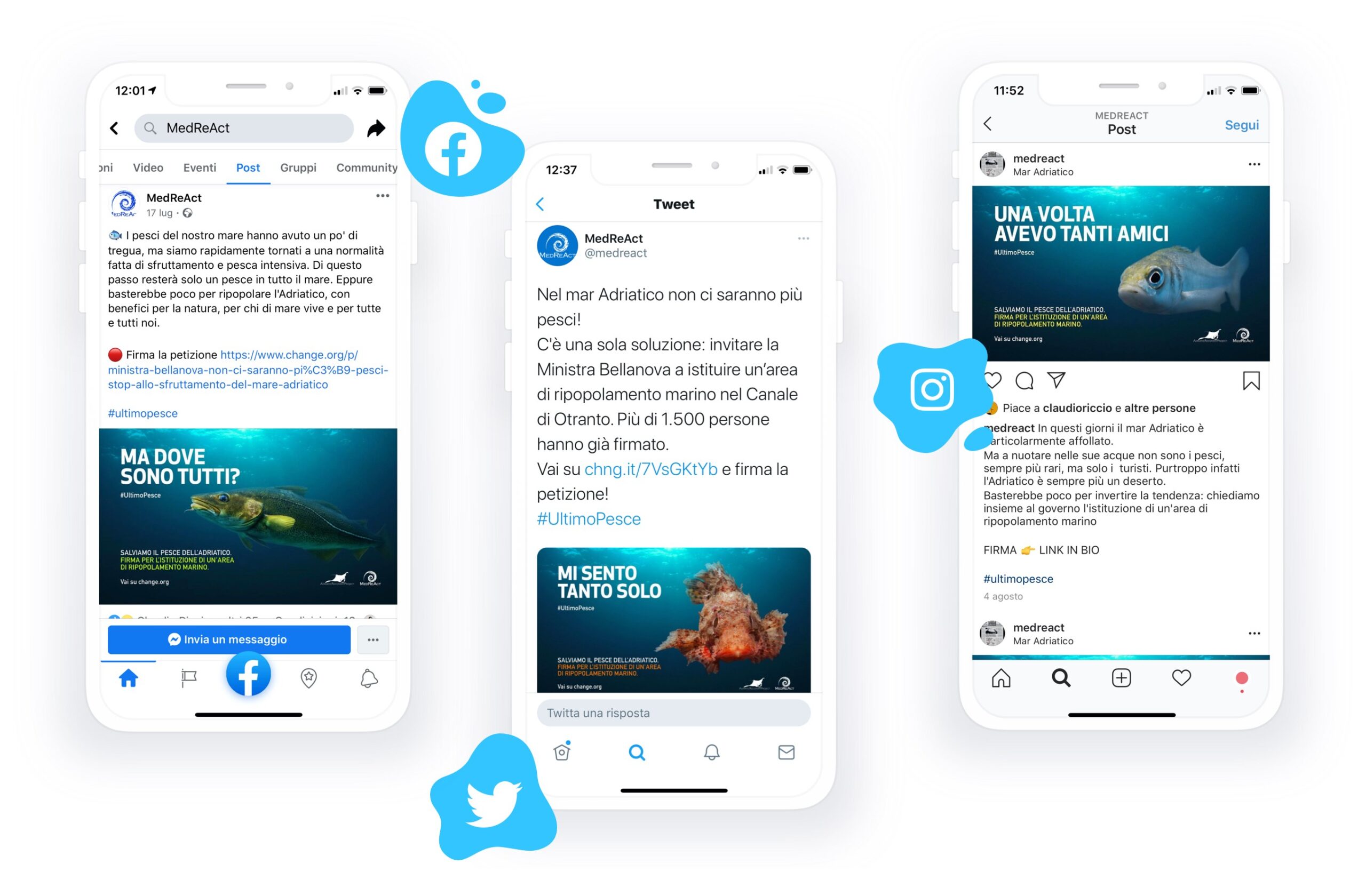 Digital Guerrilla
We tried to imagine how the last fish in the Adriatic sea would feel. And then, a few days before Christmas, we sold it on Ebay for 3000 euros. This way, the issue's urgency stood out very clearly and people were easily redirected on the connected Change.org petition.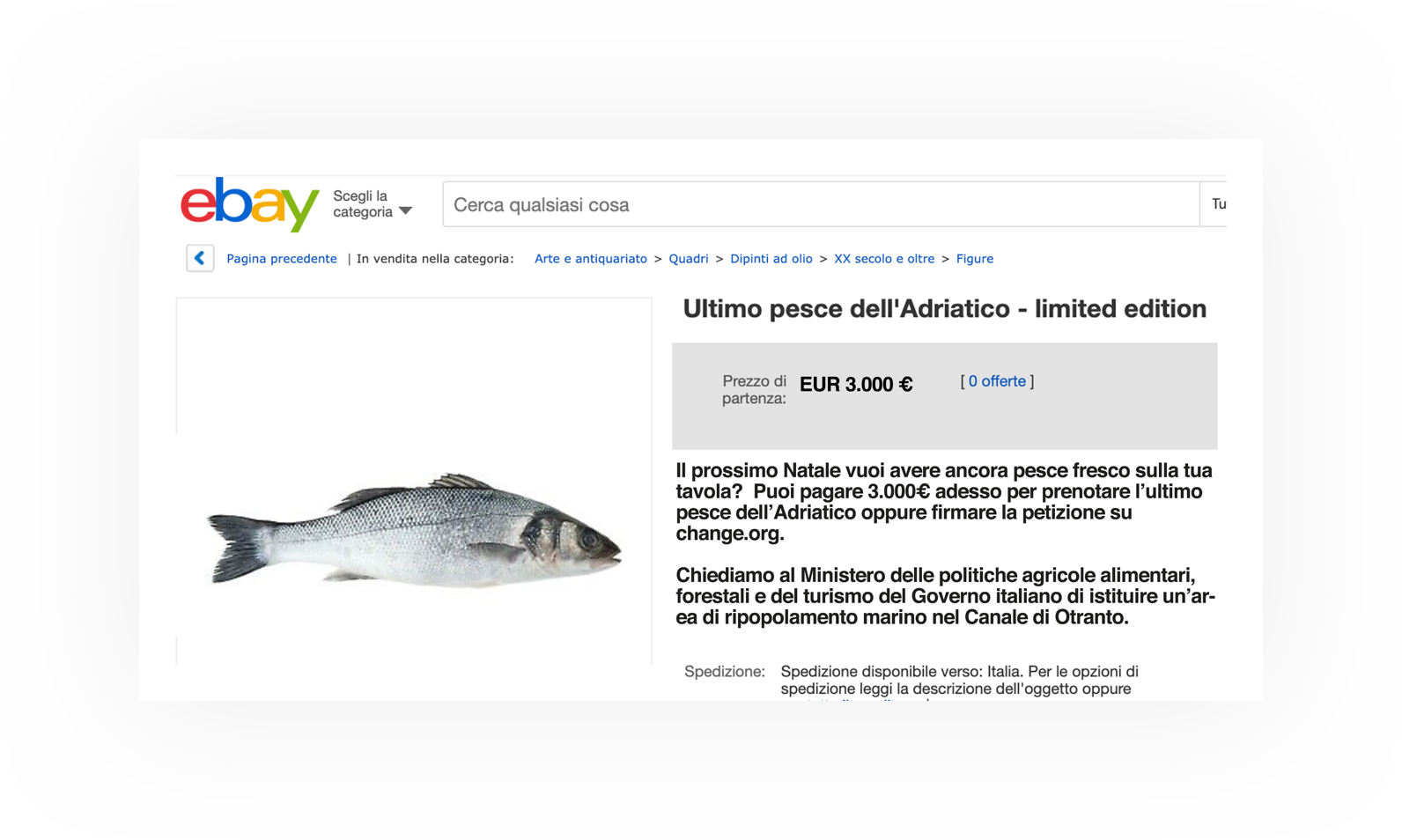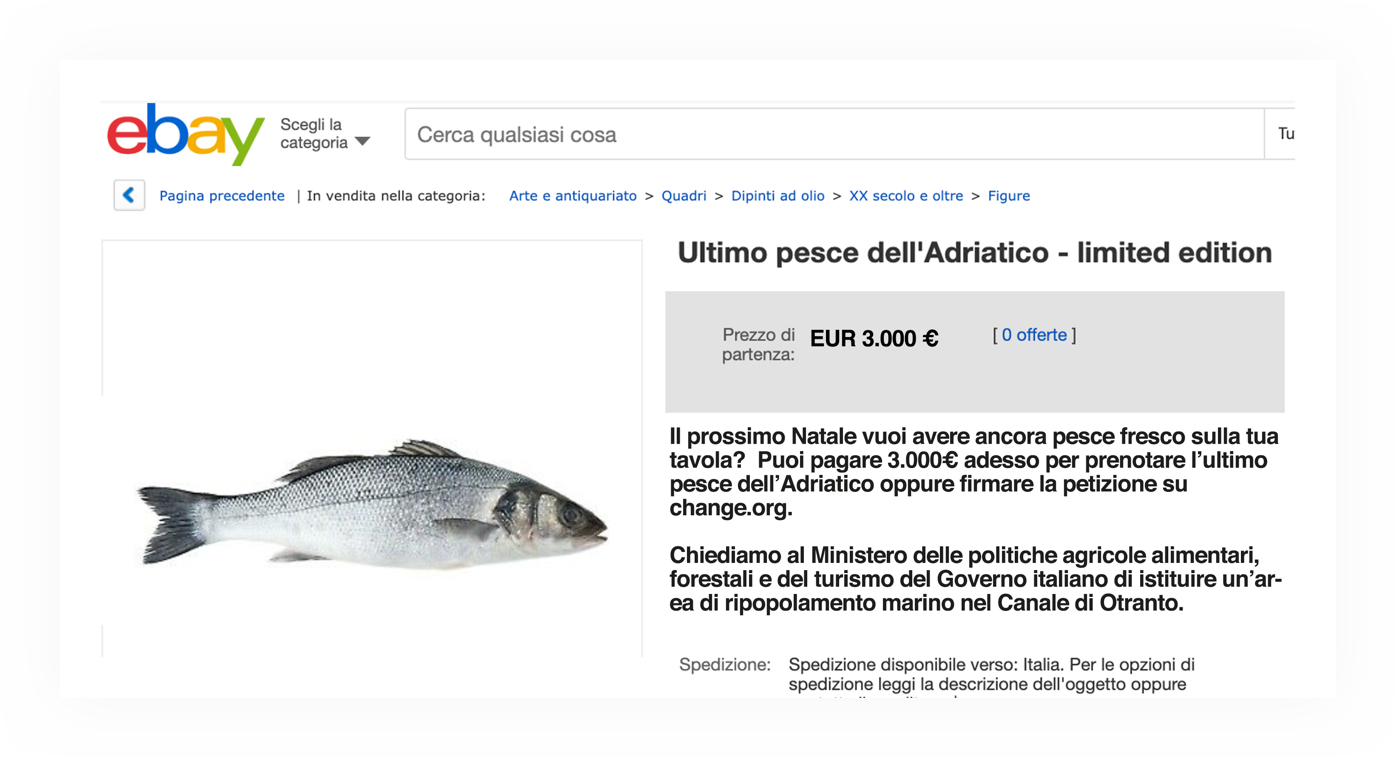 Petition and tweetstorm
The Change.org petition had a straightforward call to action: go sign for the establishment of a marine life restocking area.
We then got the petitioners engaged in a tweet storm on minister Bellanova's profile to push her into considering Medreact's request.