EMANUELE COLOMBO E LATTE CREATIVE
The proof that we have the right to be soulmates
The proof that we are soulmates is a video project by Emanuele Colombo, developed after the first wedding proposal was made through an infographic by Drake Martinet. Soon after the USA declared marriage equality all over the country, Emanuele Colombo and Latte Creative produced a new version of the video to celebrate this important goal, not only for the LGBT community but for all humanity.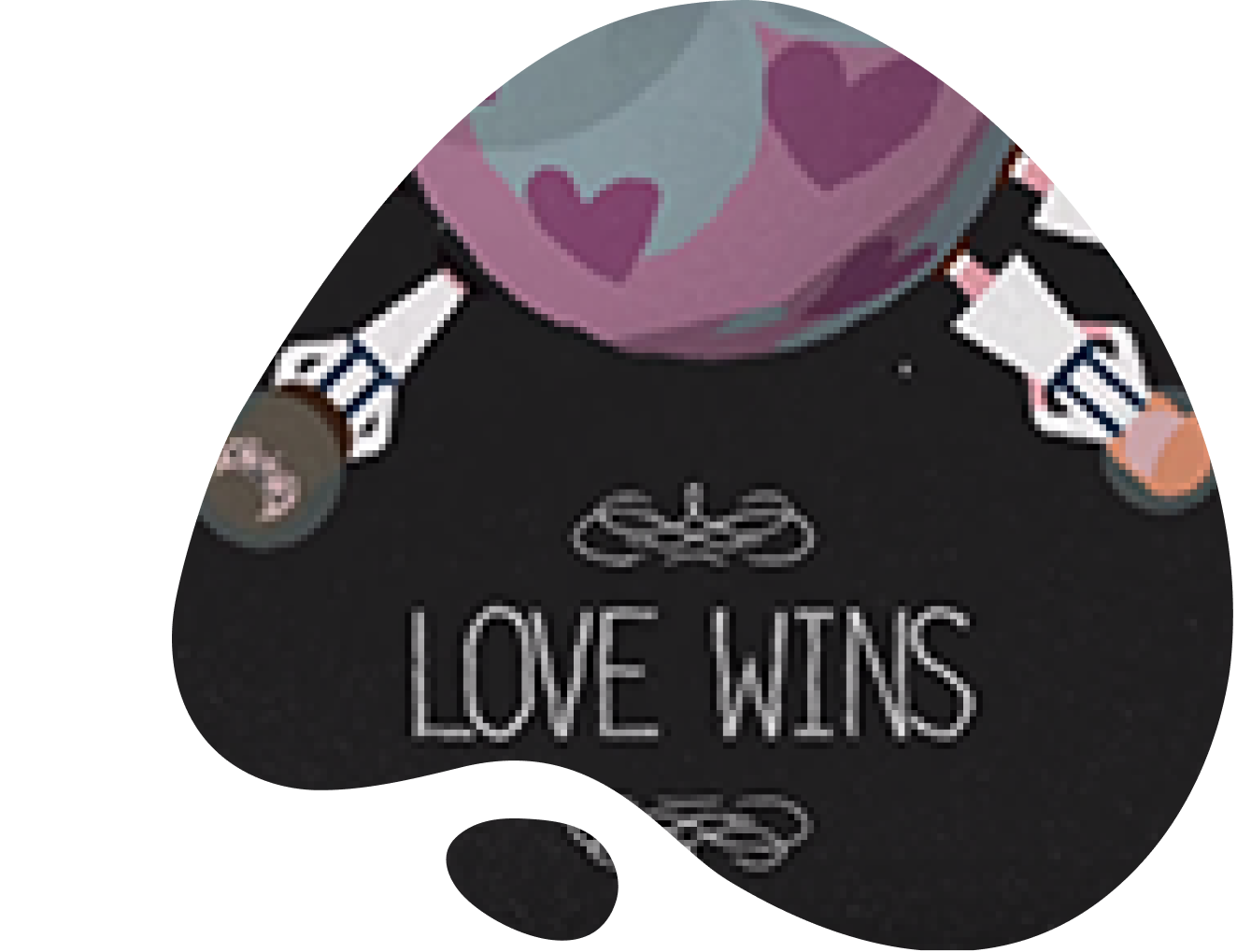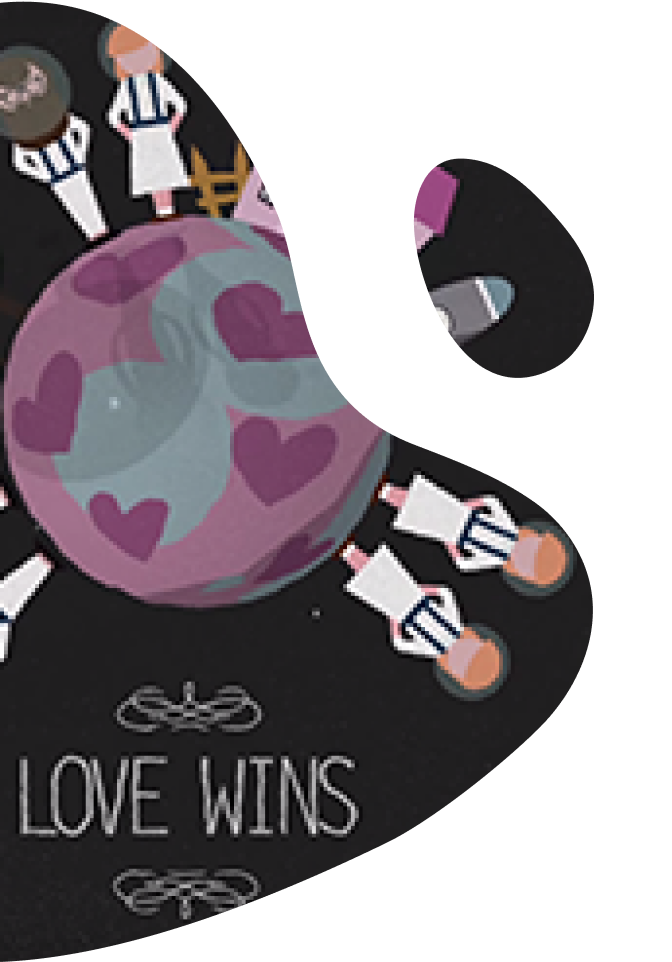 A statistical improbability
The proposal and the first video, dated back in 2012, were a true celebration of love, a reminder that, even if finding a soulmate is statistically impossible, it happens all the time, all over the world. If you calculate the possibilities, the percentage of compatibility between two people is 0,48%… less than half a person! But even if statistics says that true love is not possible, it happens! So this is the premise of the video by Emanuele Colombo: everybody can be and can have a soul mate, everywhere!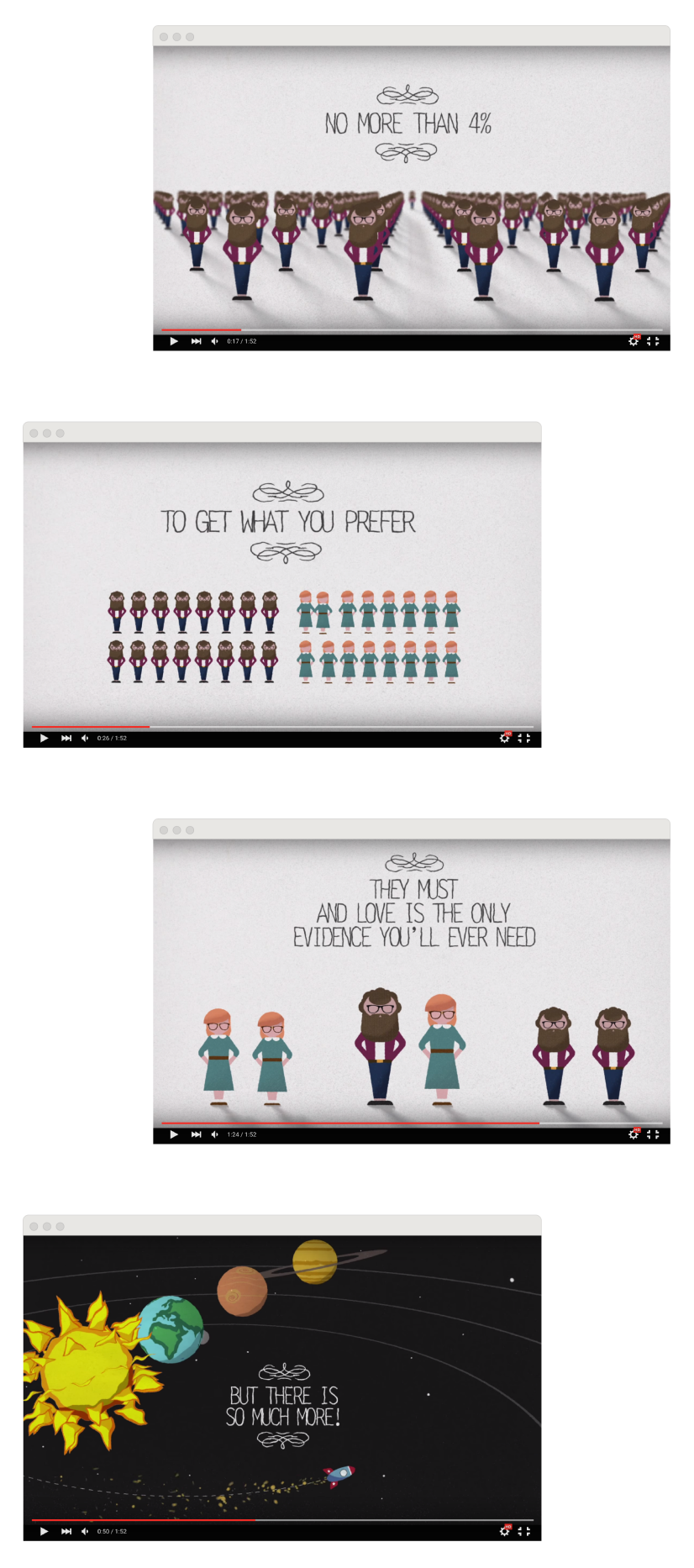 A due update
On June 26th 2015 the USA declared that same-sex marriage would become legal all over the country: it was such an improvement for marriage equality that we re-edited the video for the occasion! This is the result: