ACTIONAID & UDS-
We can do anything.
Action Aid and the Students' Union have found in Latte Creative the right ally to create a campaign on student participation.
After the pandemic has negatively affected the already fragile school world, students ask to be heard and want to obtain new spaces for representation through a reform of the collegiate bodies.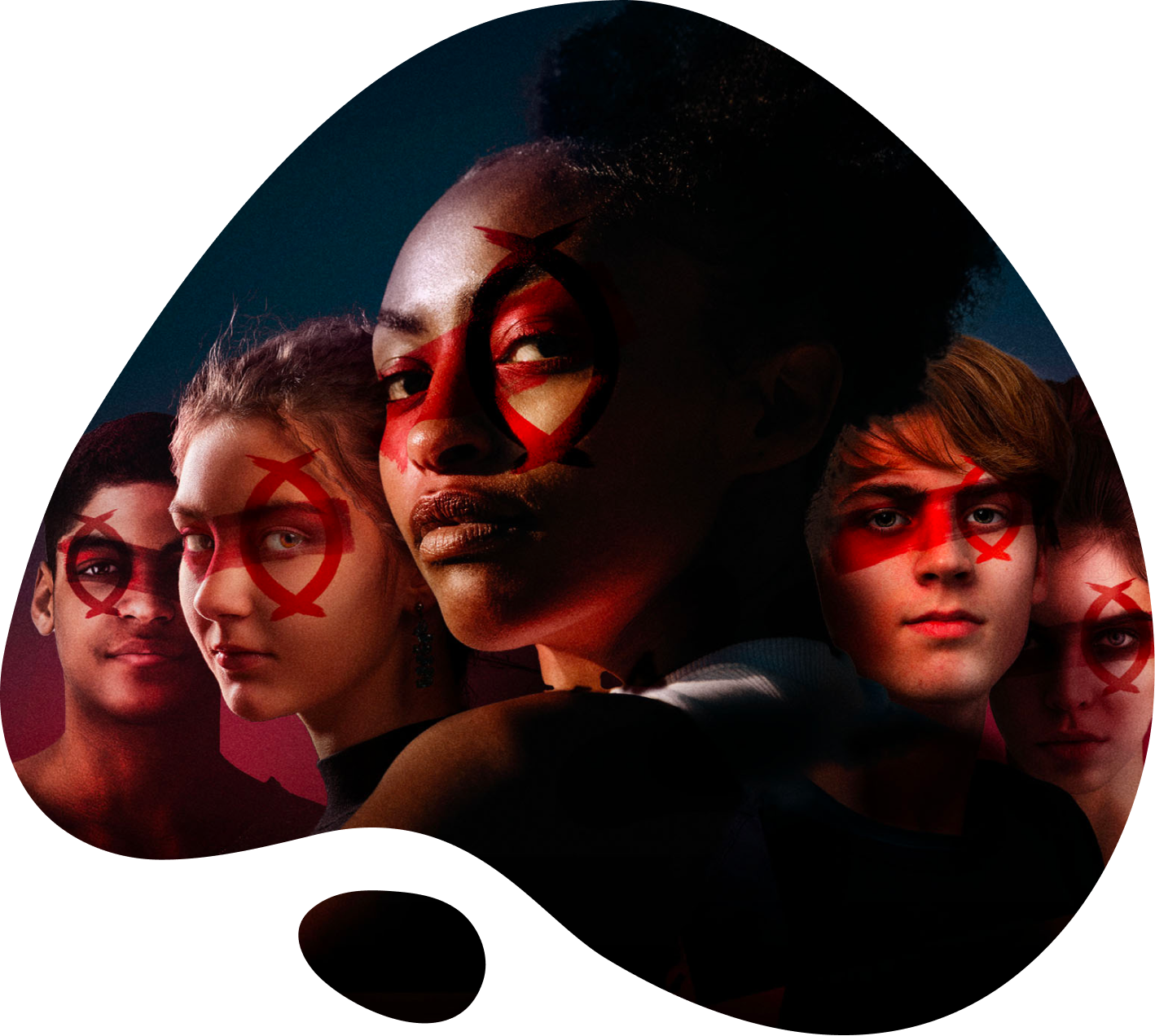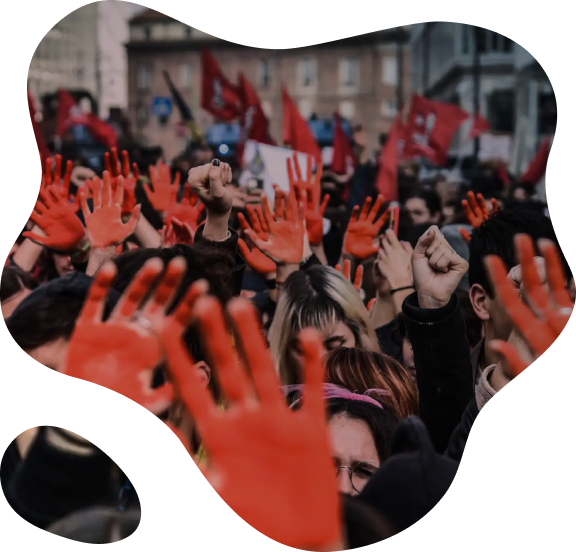 Workshop
The creative proposal was created following a co-design process that began with a 4-hour workshop that involved students and activists in gamestorming and brainstorming activities aimed at identifying the campaign's insights: the need to claim their own space, to make participation mobilizing and to unhinge the dominant paternalistic narrative.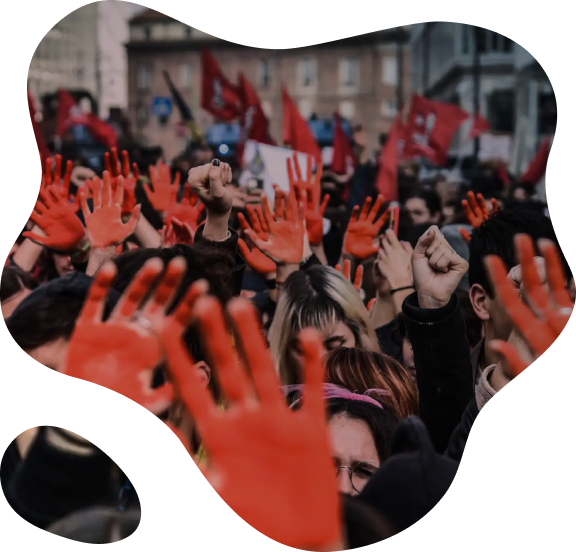 Concept
Behind the stereotypes about young people hides an aware and committed generation, which the ordeal of the pandemic has not only failed to break, but has even strengthened in its identity and in its need for change. Hence the concept of the campaign, a slogan full of pride: we can do anything. On a visual level, the concept takes shape in a photographic multi-subject with a heroic breath, in which masked and combative faces are the protagonists.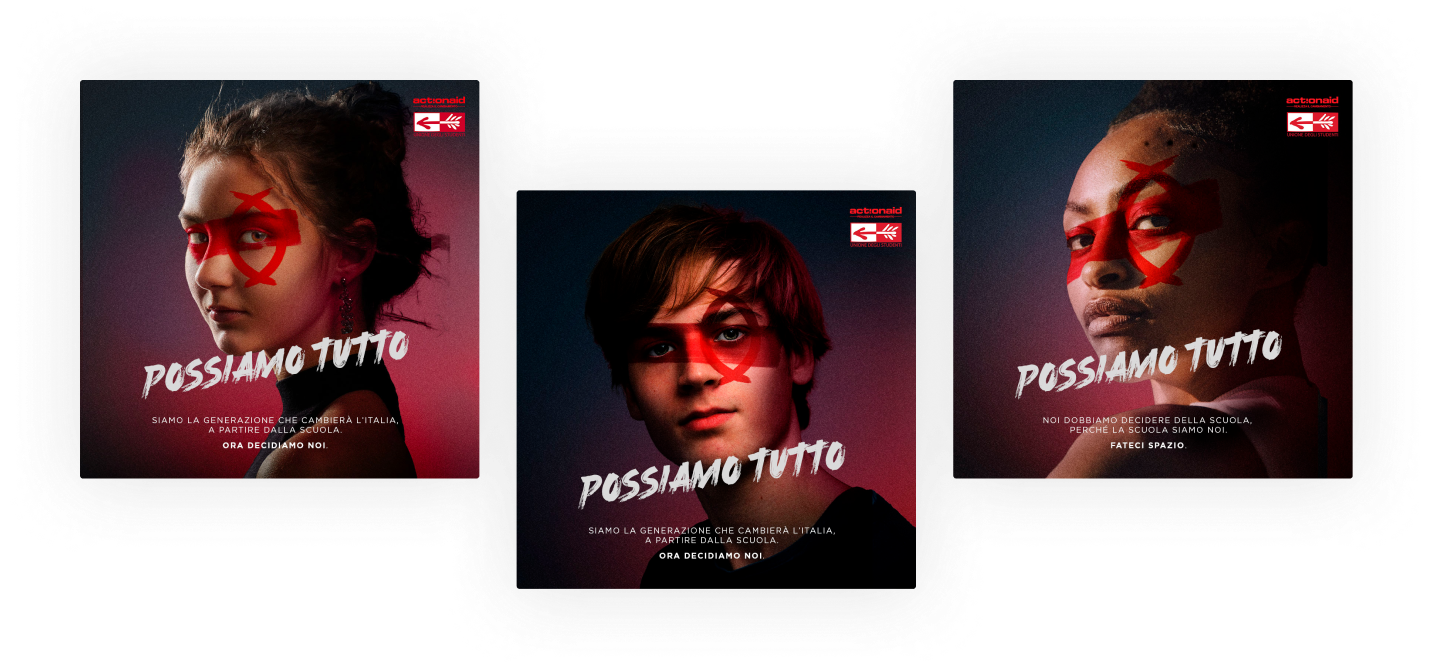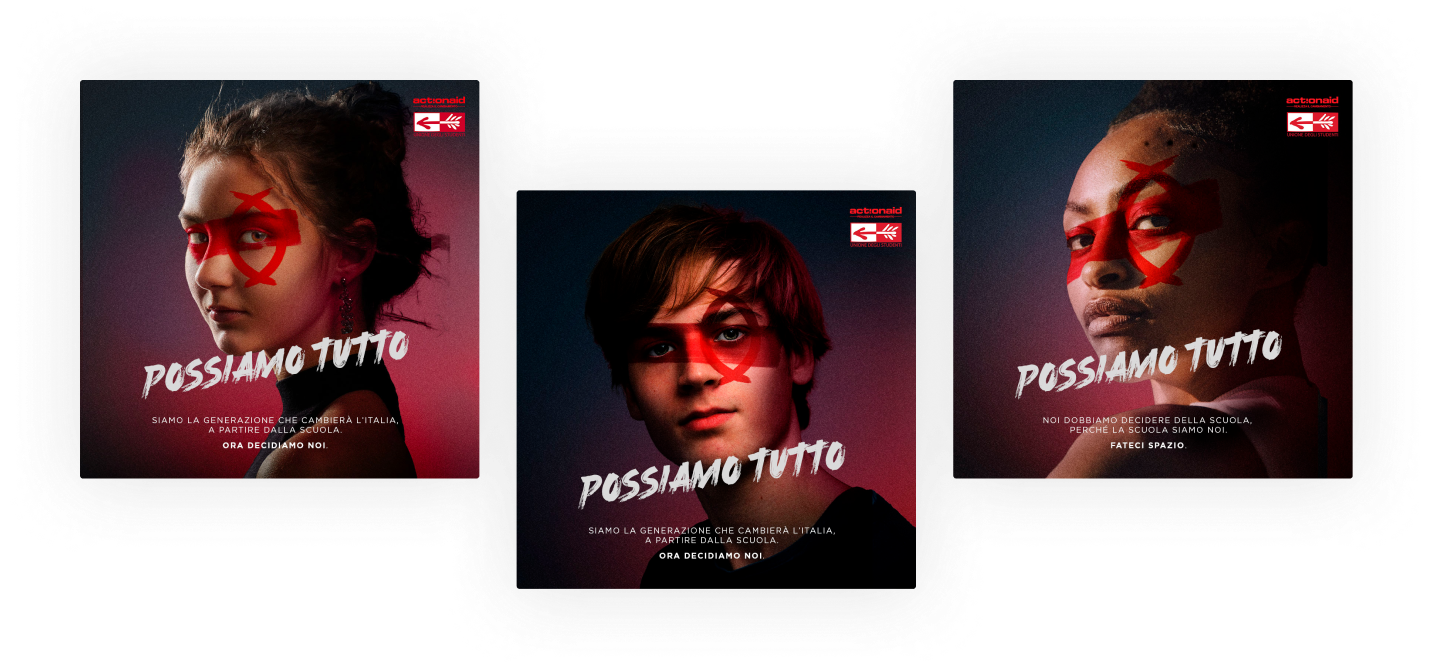 Activations
A series of online and offline activations were proposed in line with the concept and tone of voice of the campaign, concentrated around the strategic moment of the first day of school. In addition, a content strategy in various formats and on various channels and guidelines for the self-production of TikTok and Reels in schools have been developed.