Ministry of Cultural Heritage and Activities and Tourism –
Art Bonus
In 2014, the Italian Ministry of Cultural Heritage and Activities and Tourism promoted Art Bonus, a Decree Law to increase private investments in art and cultural projects.
In order to inform and organize different users involved in this complex project, we designed and realized a graphic proposal that combines elements of tradition and modernity.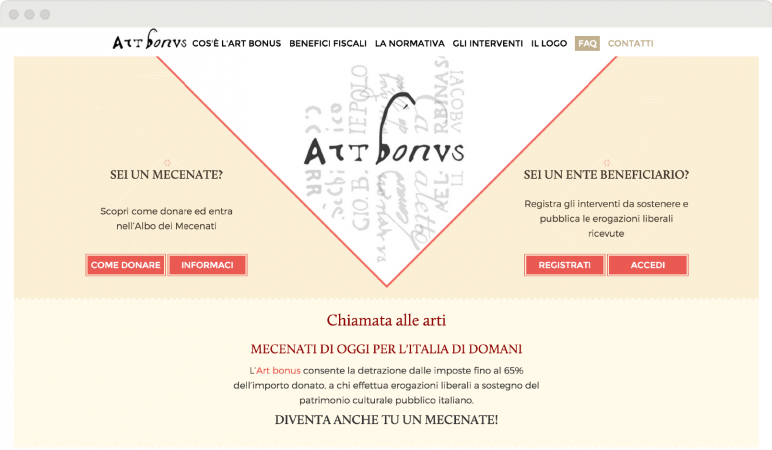 Logo and tagline
A link with tradition.
Illustrations, chromatic choices, graphic elements, front-end design are the visible parts of a complex project, with multiple levels of development and a layered structure.
The name of the project – Art Bonus – and the logo are both linked to tradition: the name is in Latin, the logo fonts are taken from manuscripts of past centuries. We proposed a tagline that would add a hint of modernity, a brief sentence to complete and freshen up the logo: "Chiamata alle arti" [Call for Arts] is a way to link the traditional elements of the logo and of the Italian cultural heritage to all the aspiring patrons who want to be involved in the future of this heritage.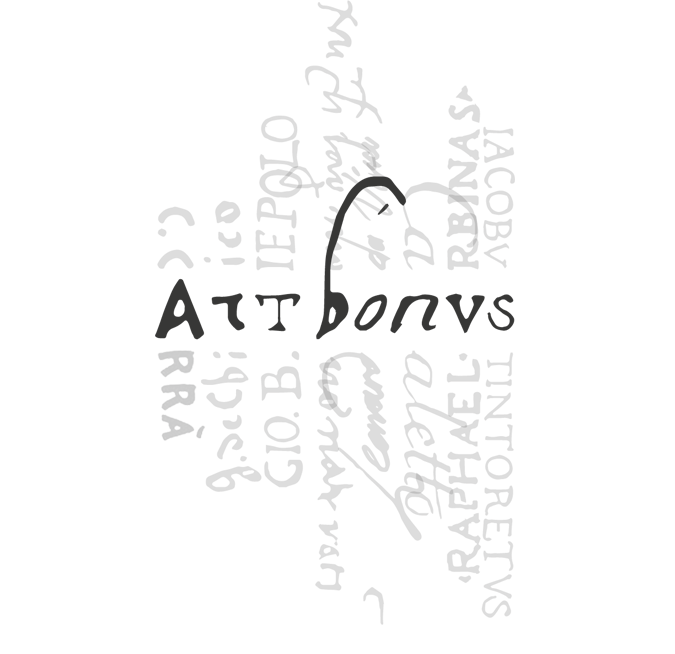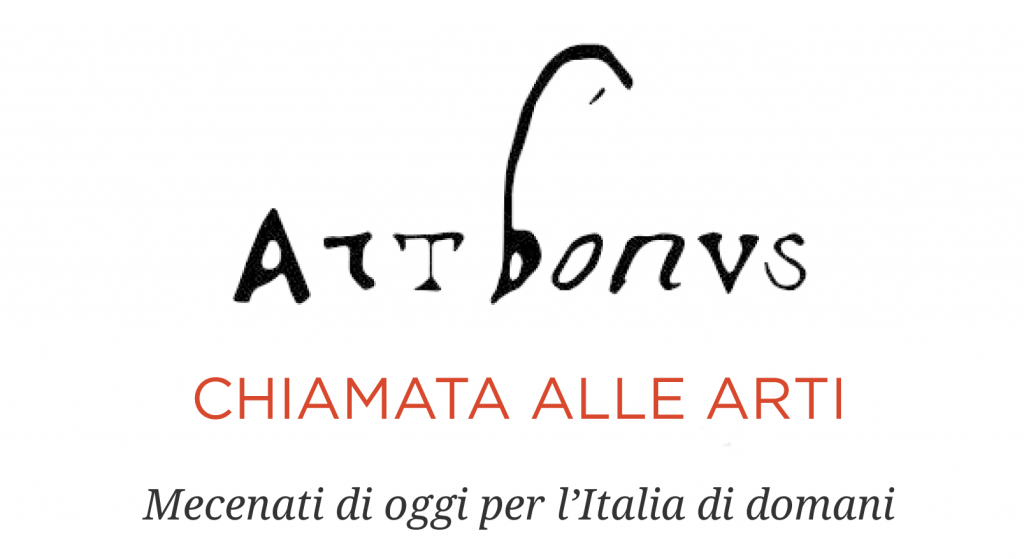 Brand Identity
Colours and fonts were chosen to give the website a feeling of order and stability.
The main colours are neutral except for the two shades of red, the real "fil rouge", a sort of path highlighting the important contents and guiding the users through the pages. Red is also an emotional colour, appropriate for the purpose of the campaign: to involve private individuals into art patronage.
The chosen font for headings is an elegant and contemporary sans serif, while the font for texts is a modern serif: we created a contrast between modern and traditional, the same contrast recurring throughout the website.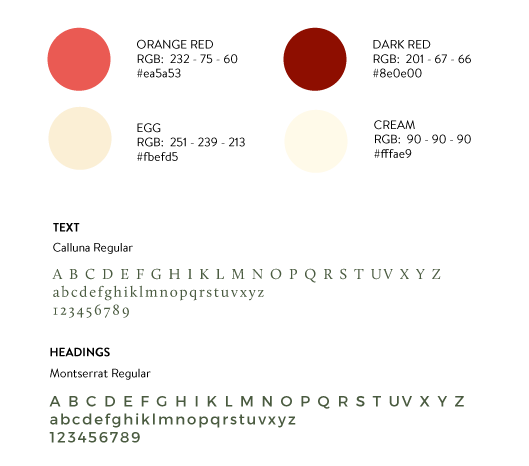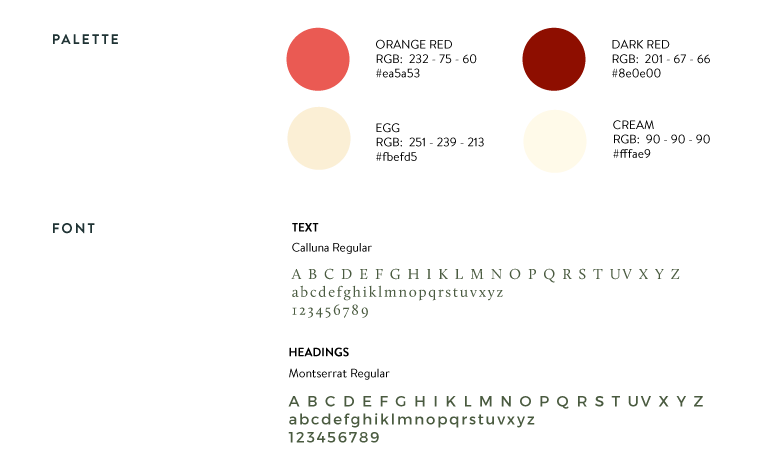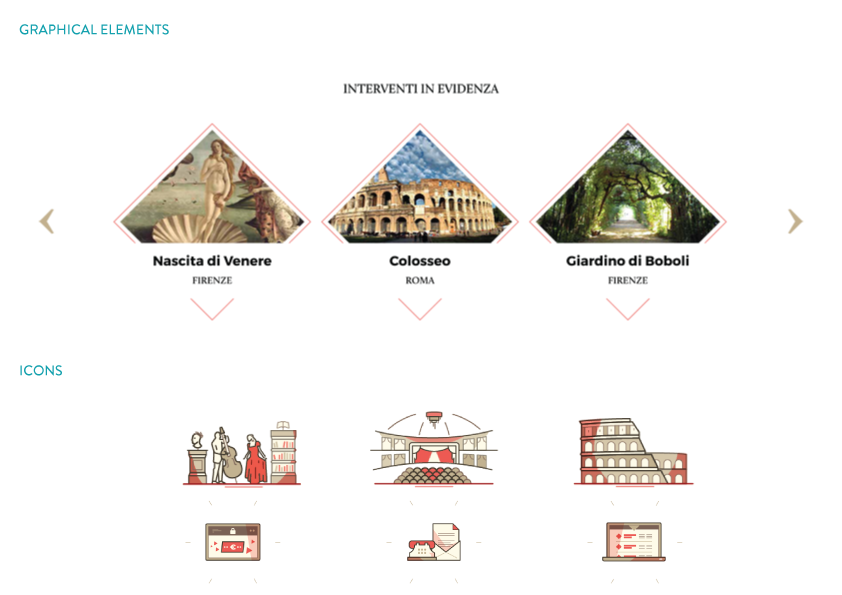 Graphic elements
The diamond.
To give the website a modern twist we chose a shape not commonly used in web design to stand out as the most prominent graphic element: the diamond.
This kind of element provides a formal exactness but at the same time, it feels innovative and original.