Greenpeace –
A 3D giant bear to save the Arctic
We've been asked to find a creative way to catch people's attention in crowded outdoor locations, in order to propose them a VR activity related to the fundraising campaign to save the Arctic.
We wanted people to get closer to the volunteer desk but at the same time to have fun and get involved.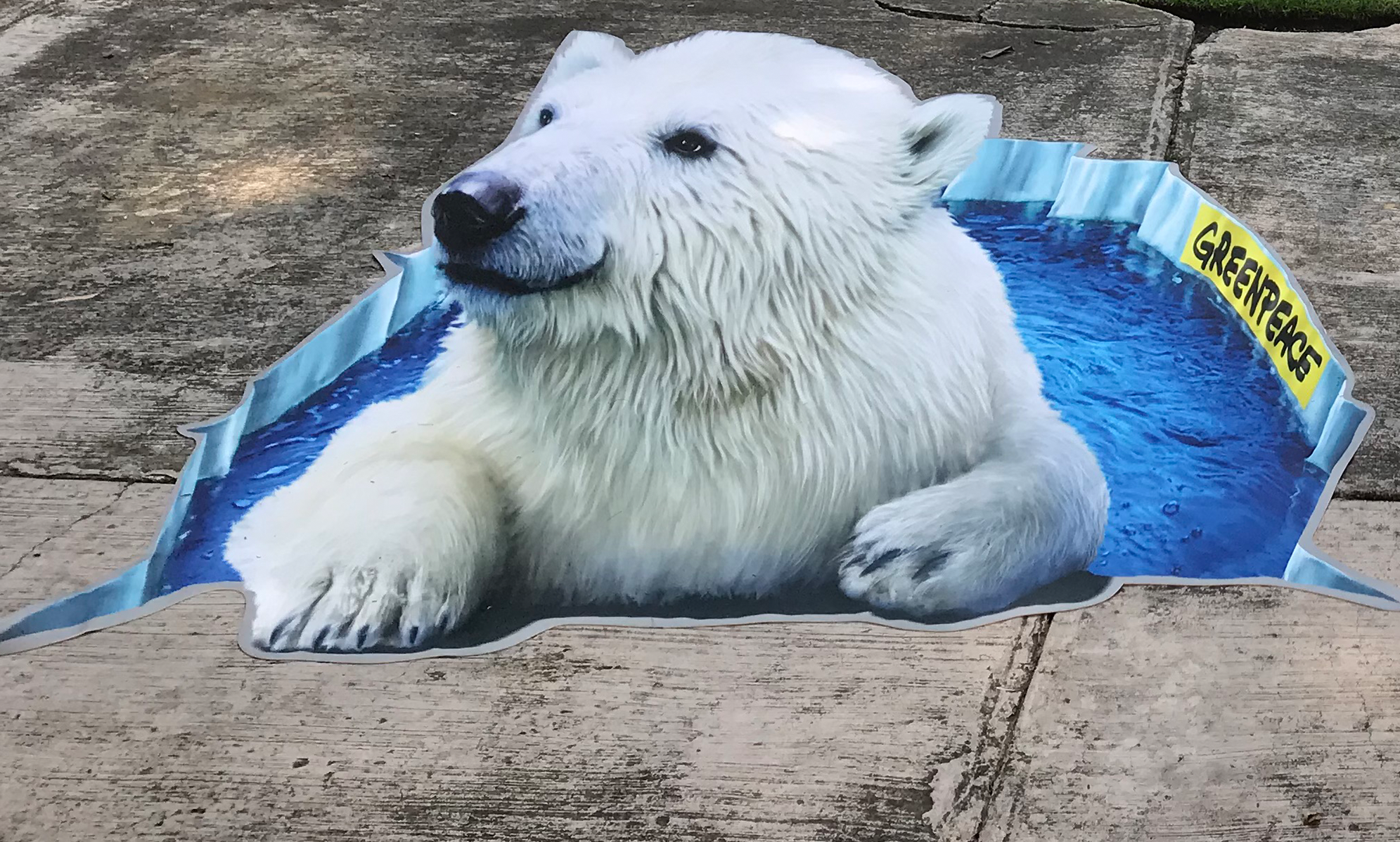 Guerrilla
A 3D carpet picturing a realistic polar bear coming out from the ice.
We realized the perspective carpet by using the anamorphic painting technique that creates an optical effect: it looks like the polar bear is coming out from the ice that became an amusing photo opportunity for people passing by.
The carpet was just the main element of a complex outdoor "village".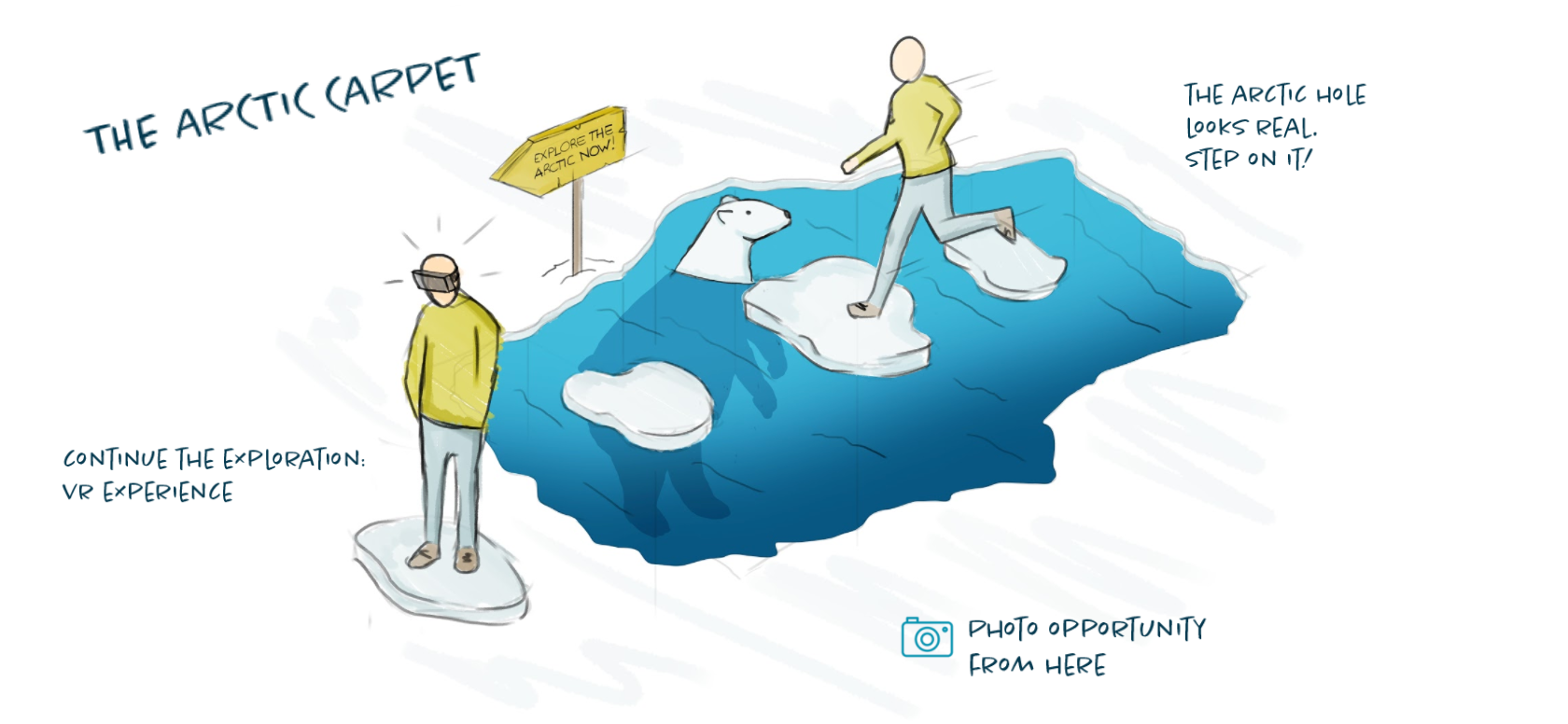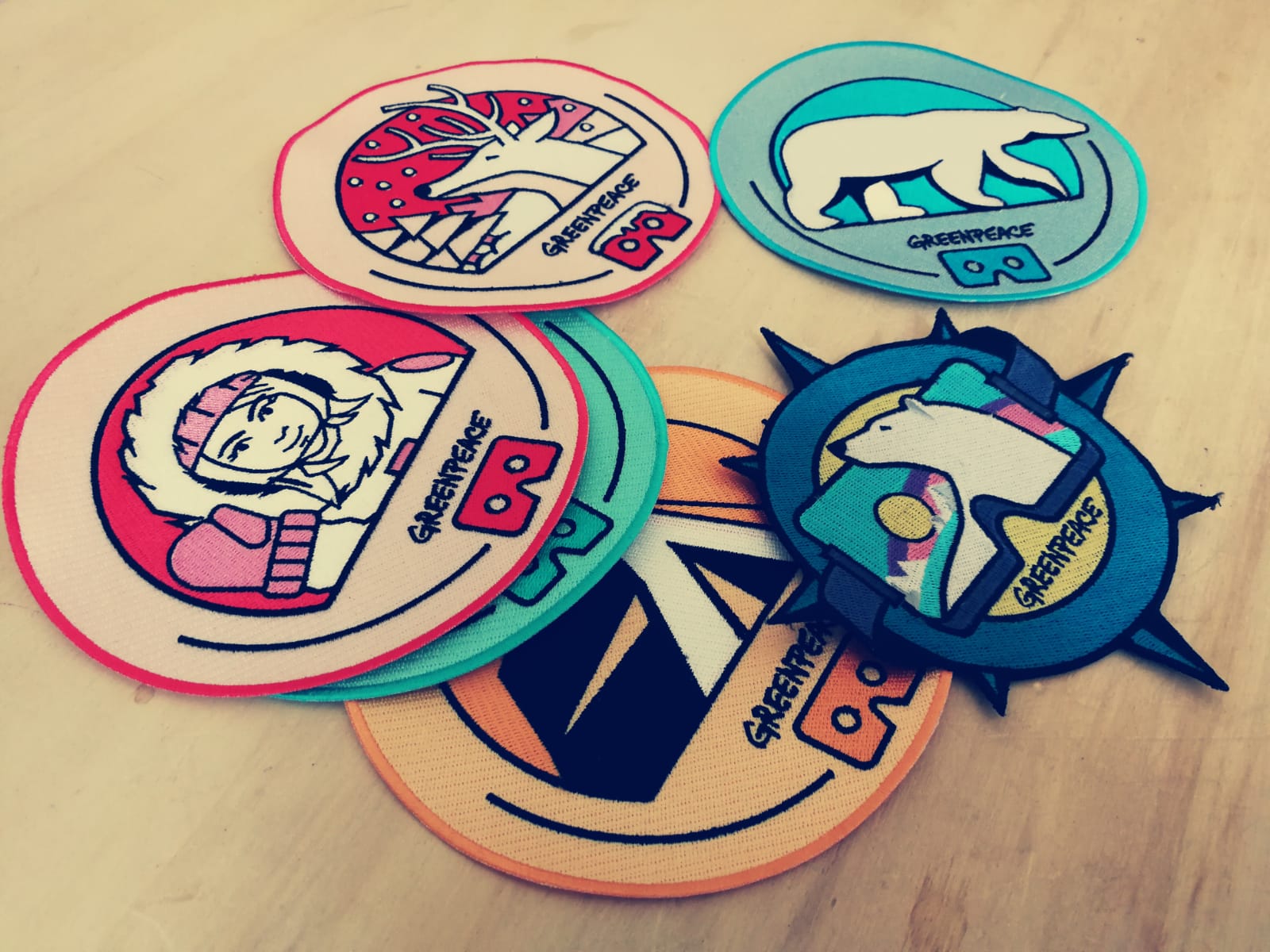 Event giveaways
A series of colourful and catchy badges that picture several symbols of the Arctic world.
We designed six "Explorer Patches". We addressed the users as if they were real explorer involved in a mission to save the Arctic.
The patches have been printed as stickers and they have been given to visitors as an official giveaway during the offline experience.