Milan Polyclinic –
Donation hub and donor care of Milan Polyclinic
The Milan Polyclinic is a general hospital that features several important excellences in different areas of care. Its fundraising needs are therefore complex and varied. We have worked to systematize and implement the donation system and to improve the overall donor experience by creating new tools and versatile campaigns.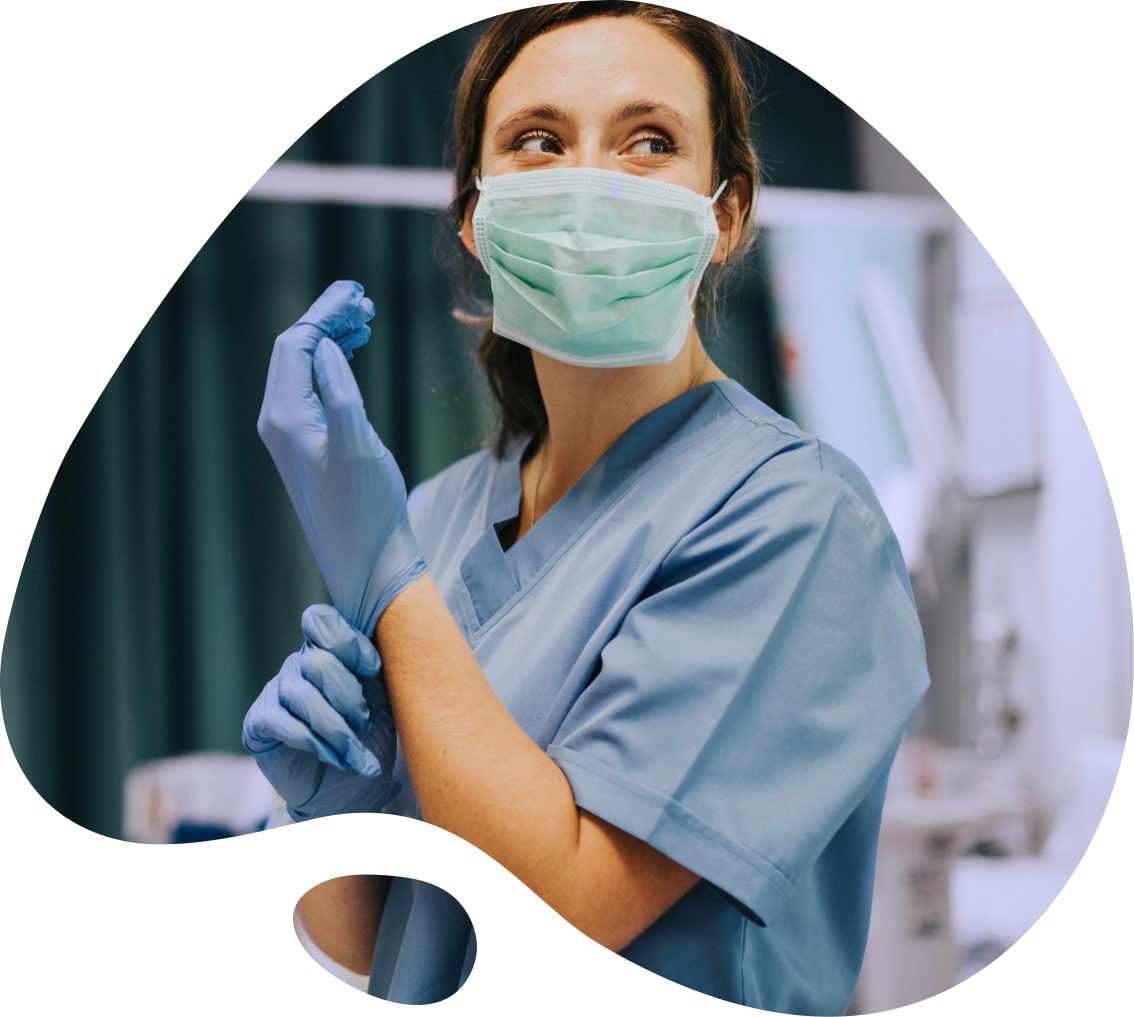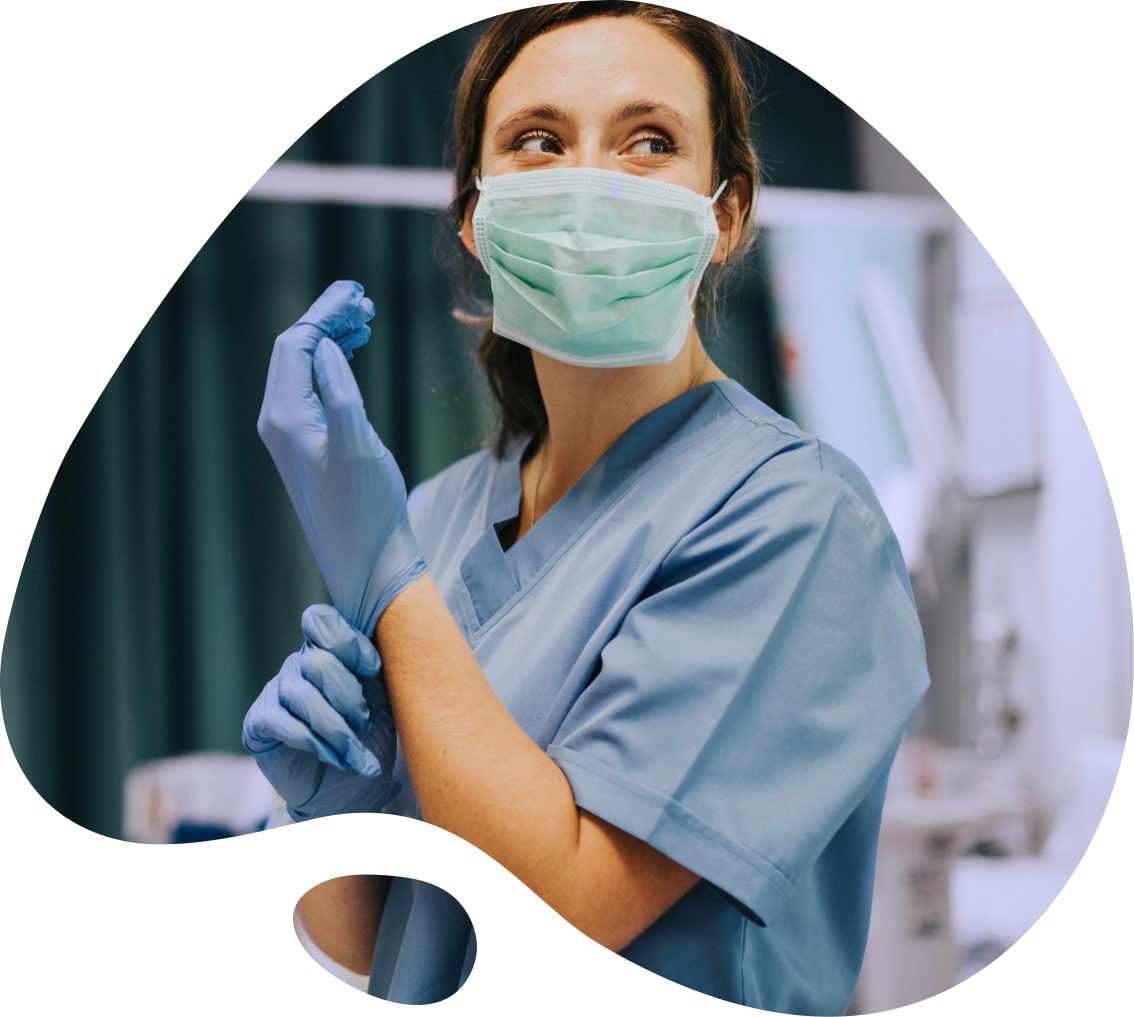 Donation hub
The donation flow was redesigned starting from a new strategic architecture. We have defined the donor clusters and installed a CRM – customized with the Polyclinic team – to better manage donations. We have created several donation pages (one off donations, 5X1000, bequests) with graphics specifically designed to optimize the user experience and the conversions.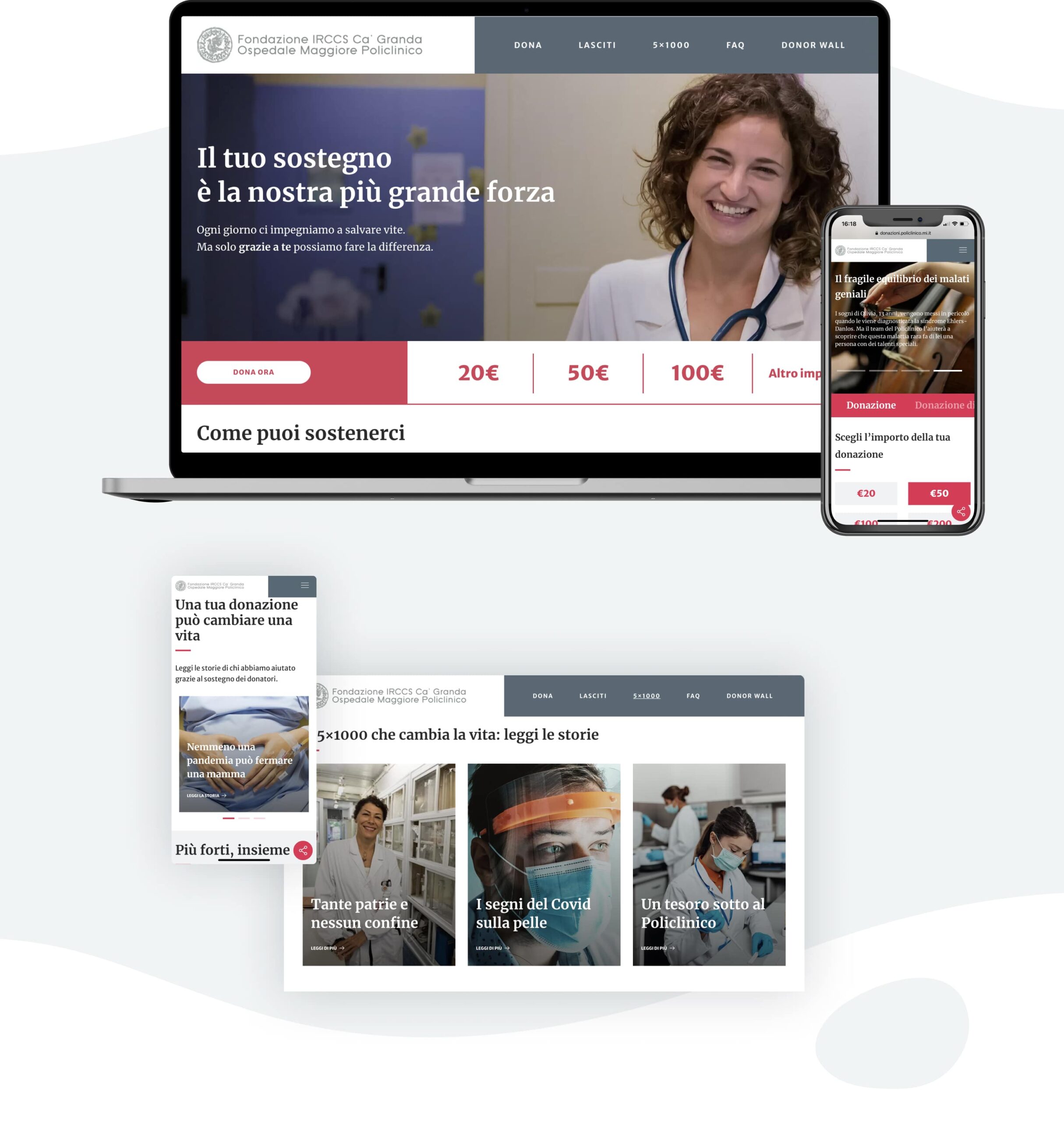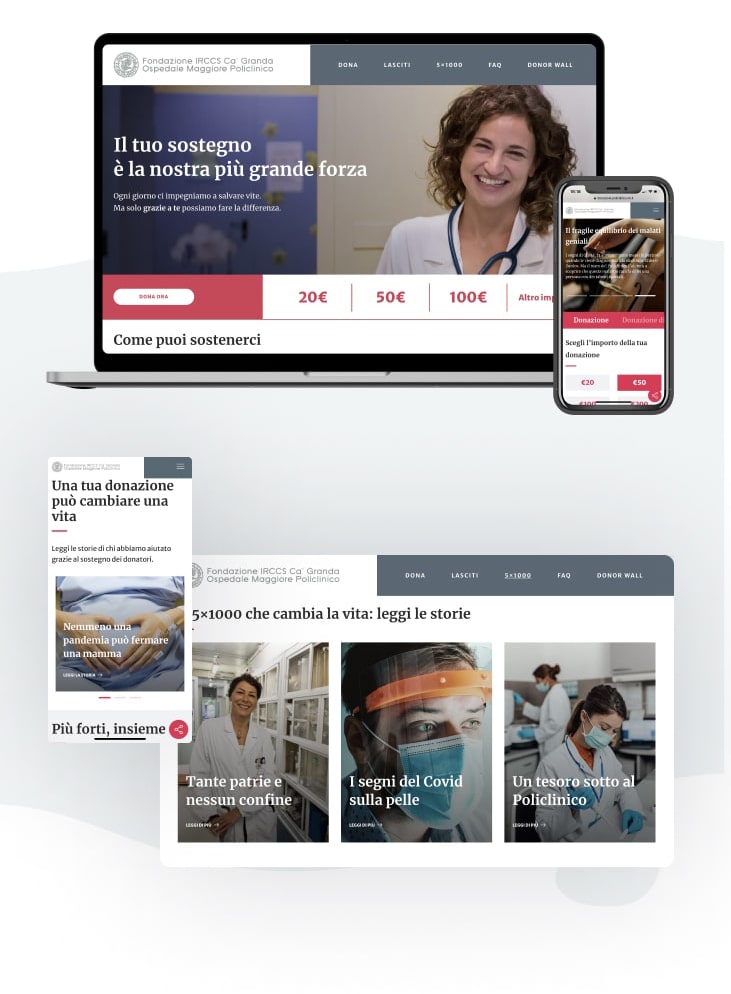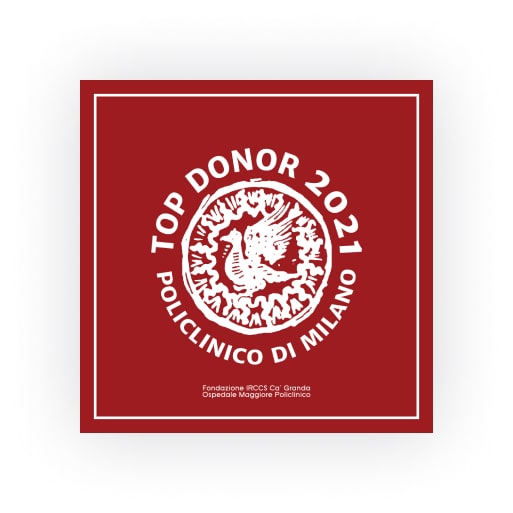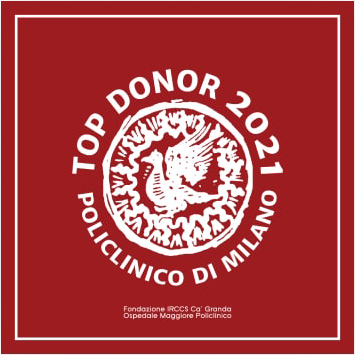 Donor care
For each identified cluster of donors, we designed dedicated caring activities over time. The donation funnel has been optimized and implemented with defined strategic actions, so as to follow the prospect donor in the approach to the hospital and the building of a relationship of trust, up to the actual donation and beyond.
Donor Wall
The new fundraising system for the Milan Polyclinic has found its natural implementation in a digital donor wall that enhances each donor – both individual subjects and companies – and stands for the importance that each of them holds for the Foundation.
Please note: the names appearing in the image are by way of example.