ACTIONAID –
Rights in Stock
In Italy more than 1 million people don't have access to fundamental rights because they cannot take out residence. With the campaign #DirittiInGiacenza, that means "Rights in Stock", ActionAid asks to institutions to guarantee the access to fundamental rights without discrimination.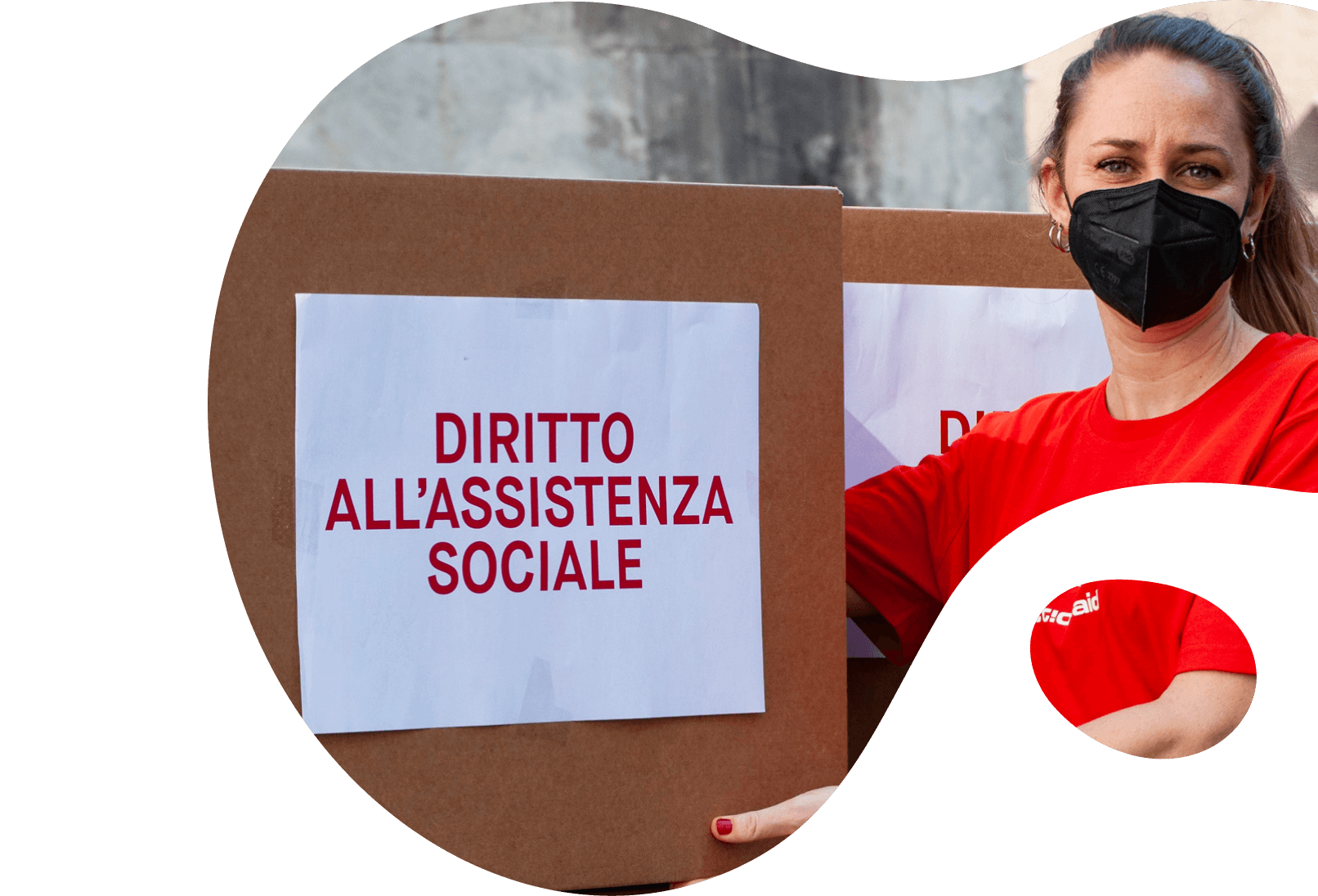 Flashmob
On july 22nd Piazza Montecitorio was filled by " boxes in stock". Metaphorically each box represents a fundamental right which cannot be delivered to many people without residence.
These rights in stock are symbolically returned to the sender: the local and national institutions. With this flashmob ActionAid asks for concrete answers to make fundamental rights accessible to all.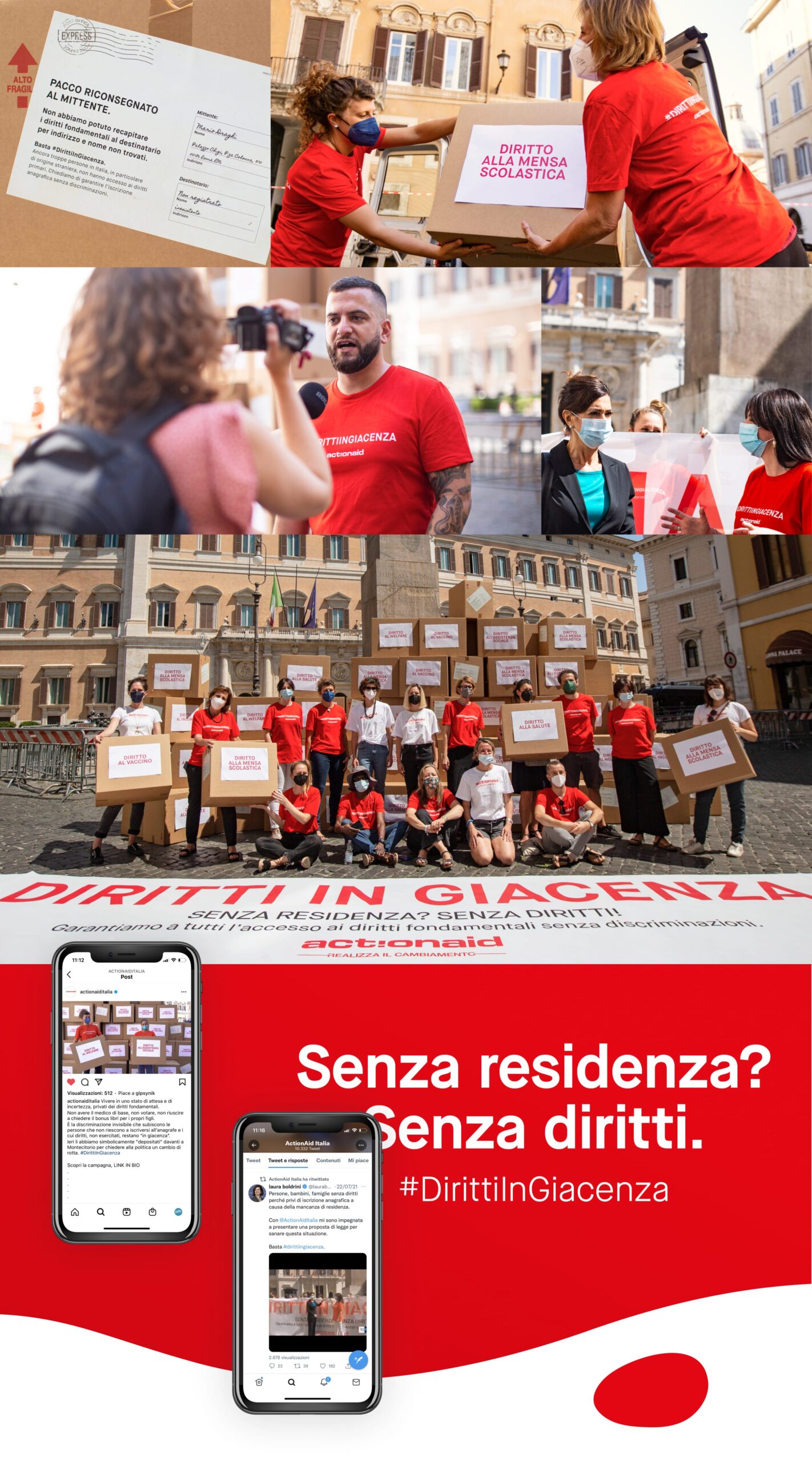 Video
We created a video to report the action and to spread online the campaign and raise awareness about the topic.
Engagement: the unboxing
We engaged some influencers in order to spread the campaign on social media. We sent to them a box representing the "rights in stock" asking them to talk about the topic and the action of the organization.