APS Holding –
The tramline reshapes the city
The mobility of Padua will be completely transformed by the SMART, an integrated transport system. Padua in the next few years will have 8 tram lines.
It is a strategic infrastructure for sustainable mobility that will change the daily life of the Paduan people.
There is a highly polarized public debate on the Padua tram.
The campaign took place at the end of the mandate of Mayor Giordani and close to the electoral campaign.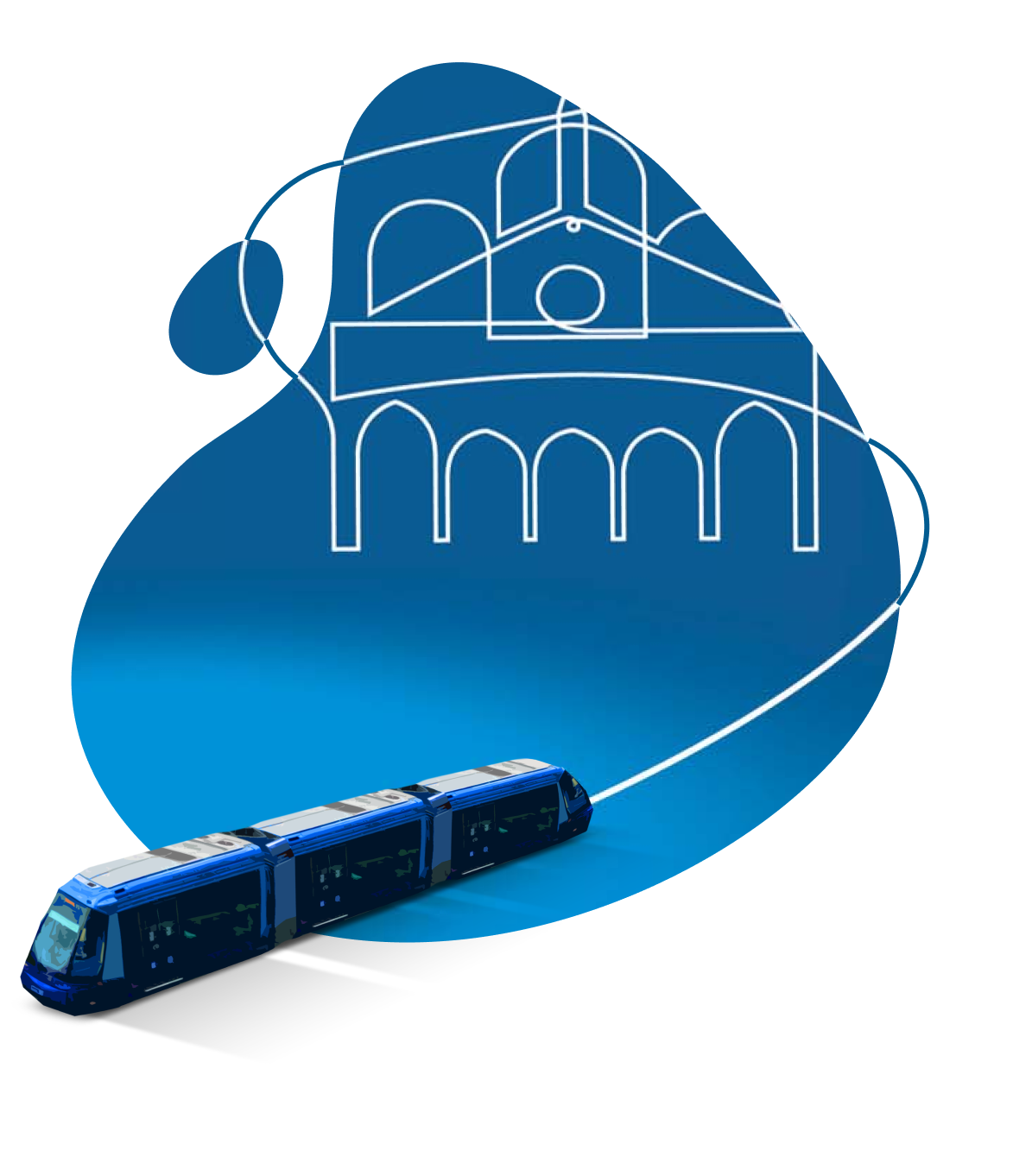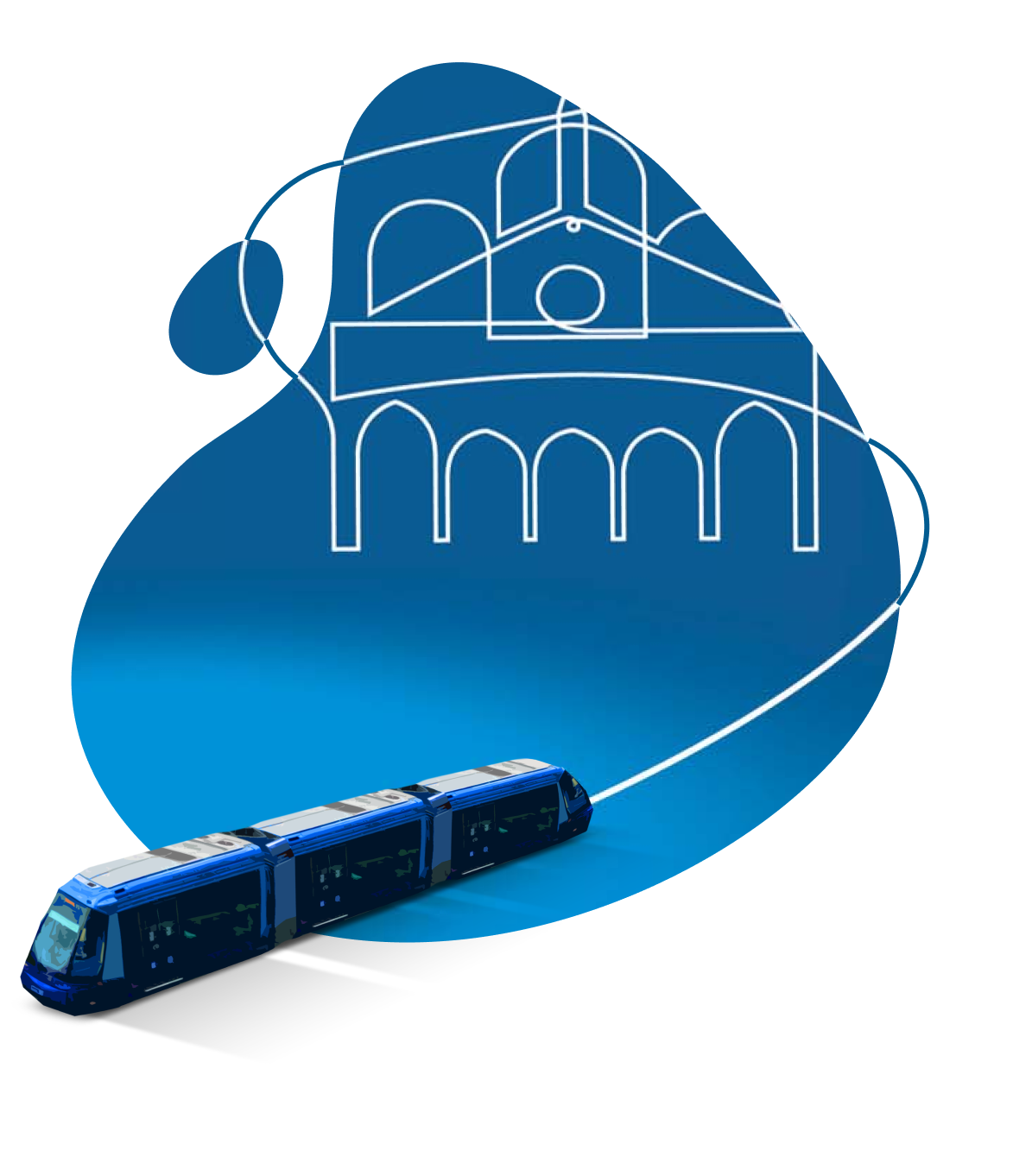 Concept
The new tram changes the daily life of the city and the life of the Paduan people.
The tram line is a light stretch, but of great impact. It's a line that will reshape the city. Padua will change in continuity with its roots and its history, represented by Basilica of Saint Anthony, but projected towards the future.
The new Padua will be in line with Europe, with the environment, with every citizen. The new Padua will be a place where live better. A place where you have more free time for family and friends. A more productive, green and liveable city.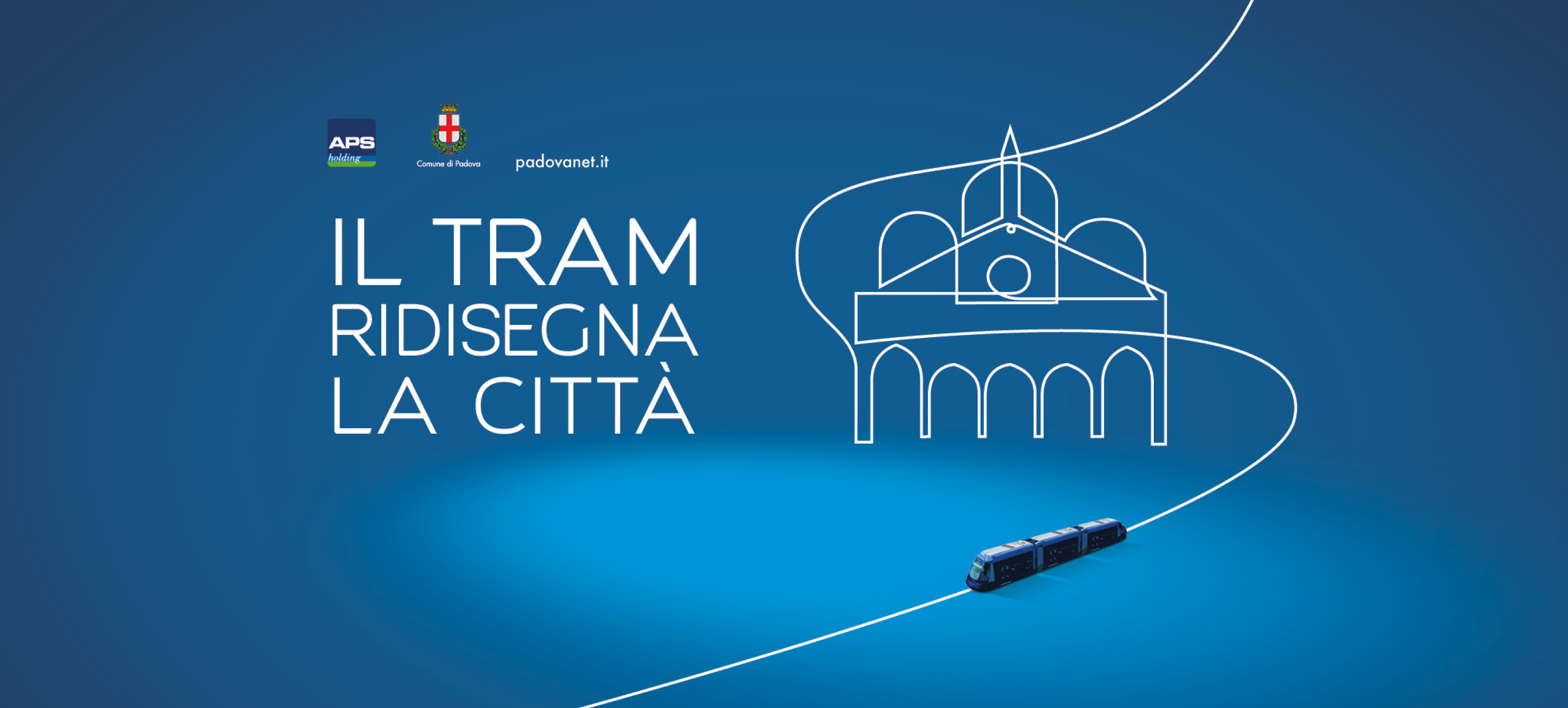 The campaign
In October in Padua there was a remarkable billboard campaign with hundreds of billposting spaces in the center as well as in the suburbs.
Even the tram was covered with the design of the campaign.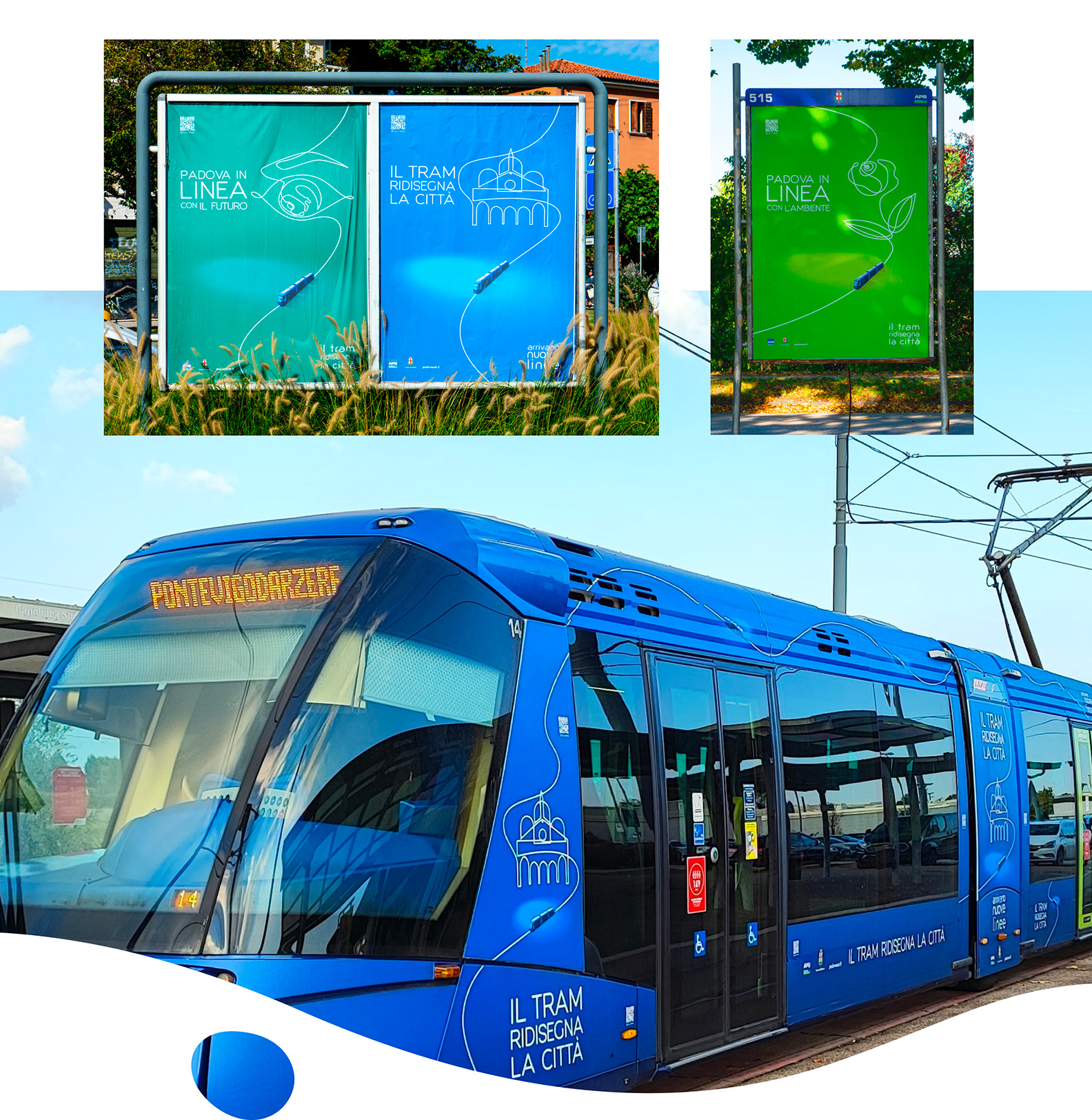 In the social media  channels and through the telegram channel, facebook, instagram and telegram, "Aspettando il tram" citizens received information on the characteristics of the infrastructure.
During the second step from February to April, the campaign focus has shifted from the city to the lives of citizens with a new large billboard campaign.For the entire duration of the campaign, advertising campaigns were active on Meta channels with 260,000 people reached and 1,700,000 impressions.