IL MANIFESTO –
To be read in the dark
In 2021 il manifesto turns 50. For the occasion, Latte Creative was asked to think of a campaign that would strengthen its positioning as a militant and passionate newspaper, stimulating new readers to subscribe and stand for quality information.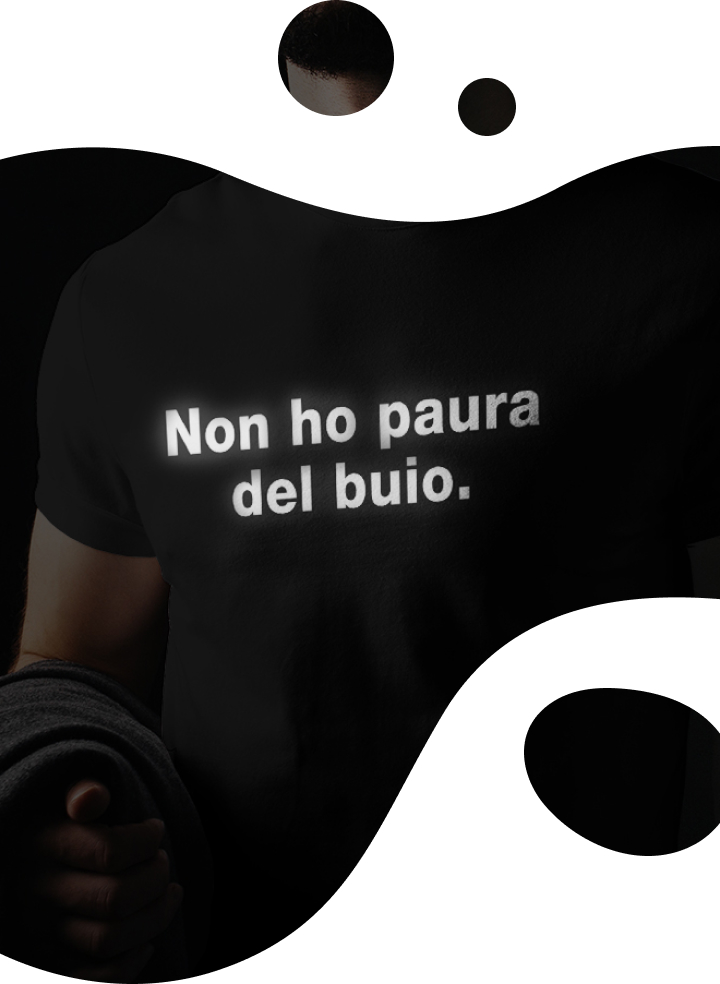 Workshop
We started this work with a workshop involving the whole editorial team, aimed at outlining together the premises on which to base the strategic and creative proposals.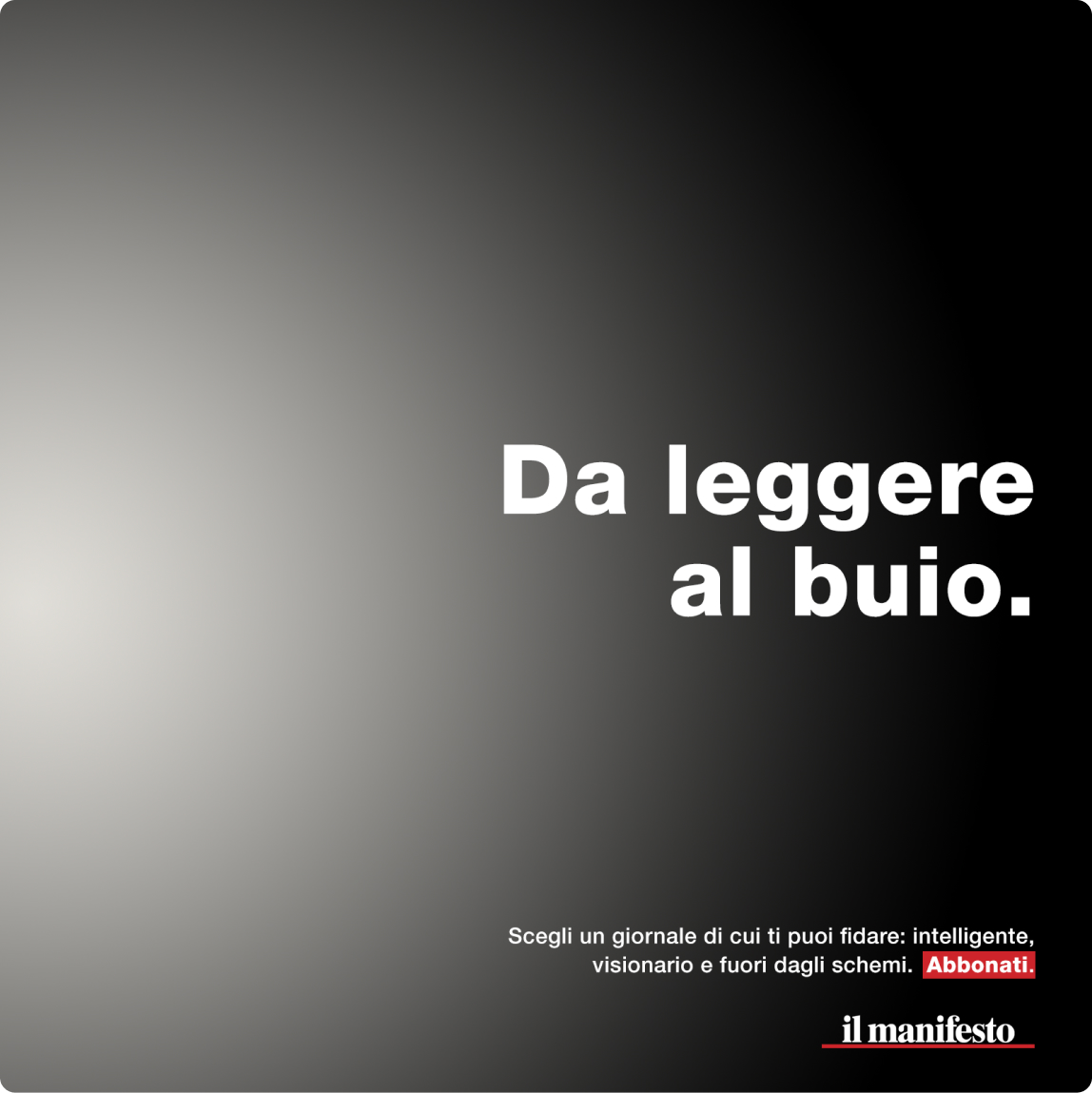 Concept
This is how #DaLeggereAlBuio was born, to show how it is necessary, in the contemporary world's darkness and chaos, to have a newspaper that can be trusted because it shows itself for what it is and because it goes in depth with investigations, reflections and ideas capable of illuminating facts and putting at the center of information who is normally kept on the sidelines.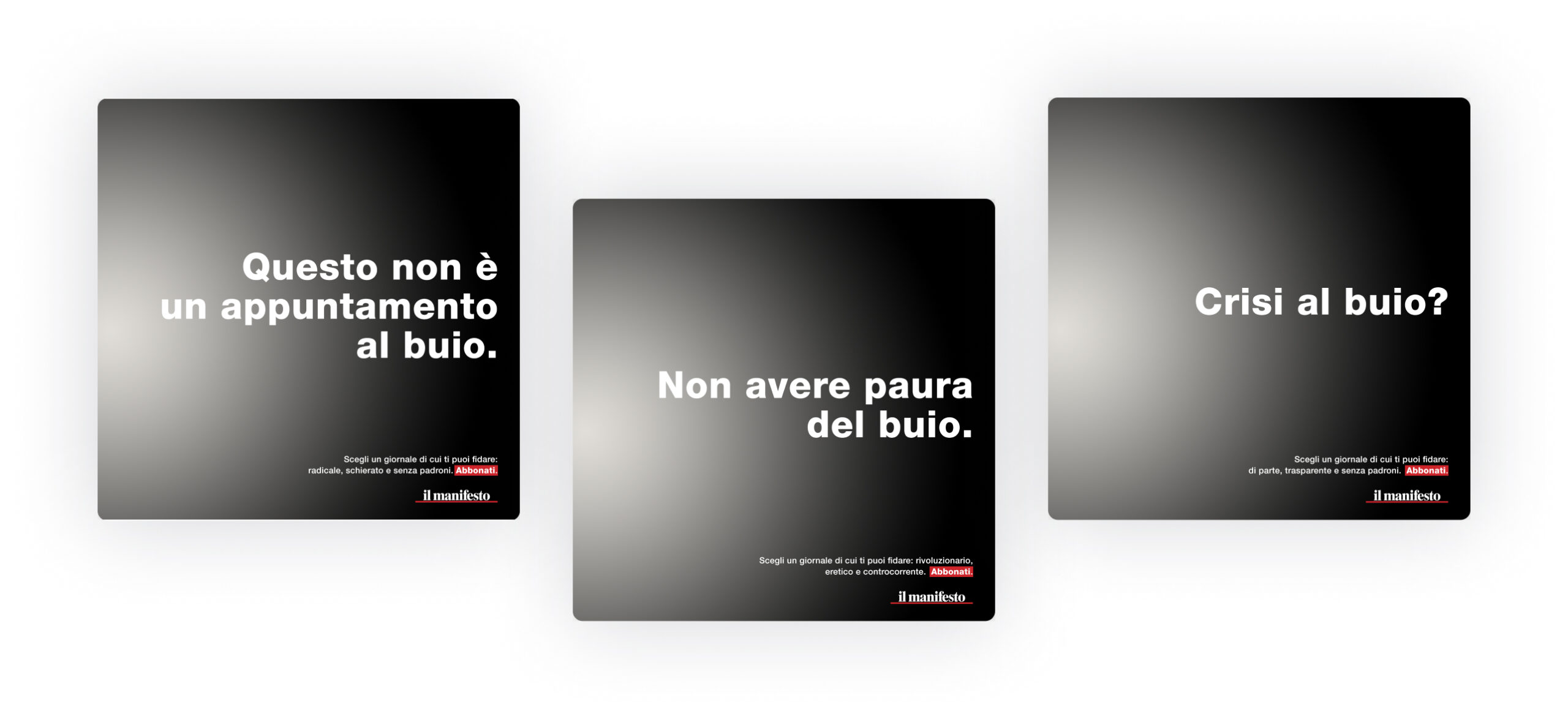 Launch
We launched the campaign with glow-in-the-dark posters all around Rome and a black dressing up for all channels.
At midnight we announced the release of a special issue and we started the hunt for the black envelope, distributed only in some newsstands in Rome. In a day with sensational headlines about the government crisis, the first page of il manifesto came out showing the campaign's concept alone: You can buy this newspaper in the dark.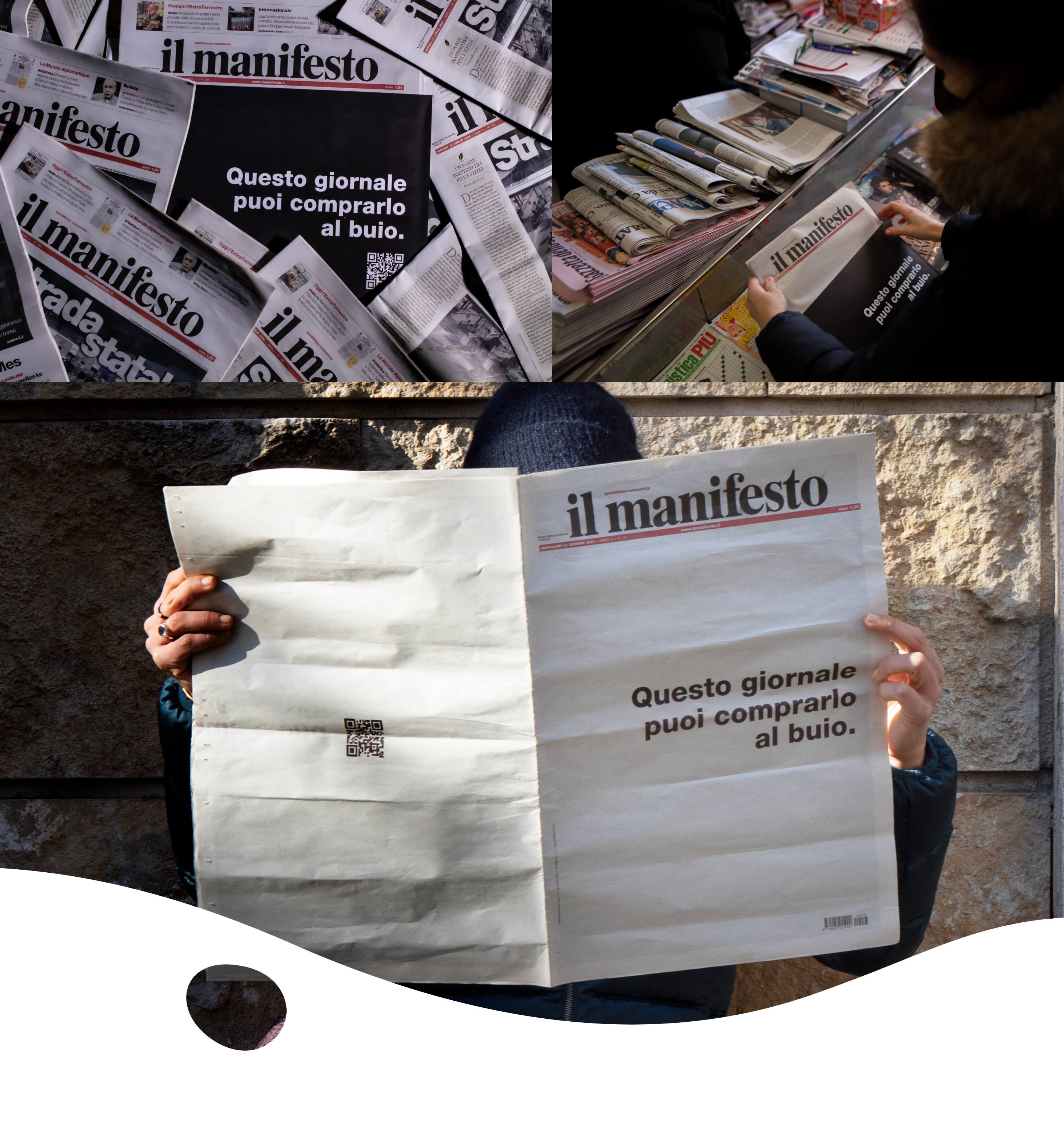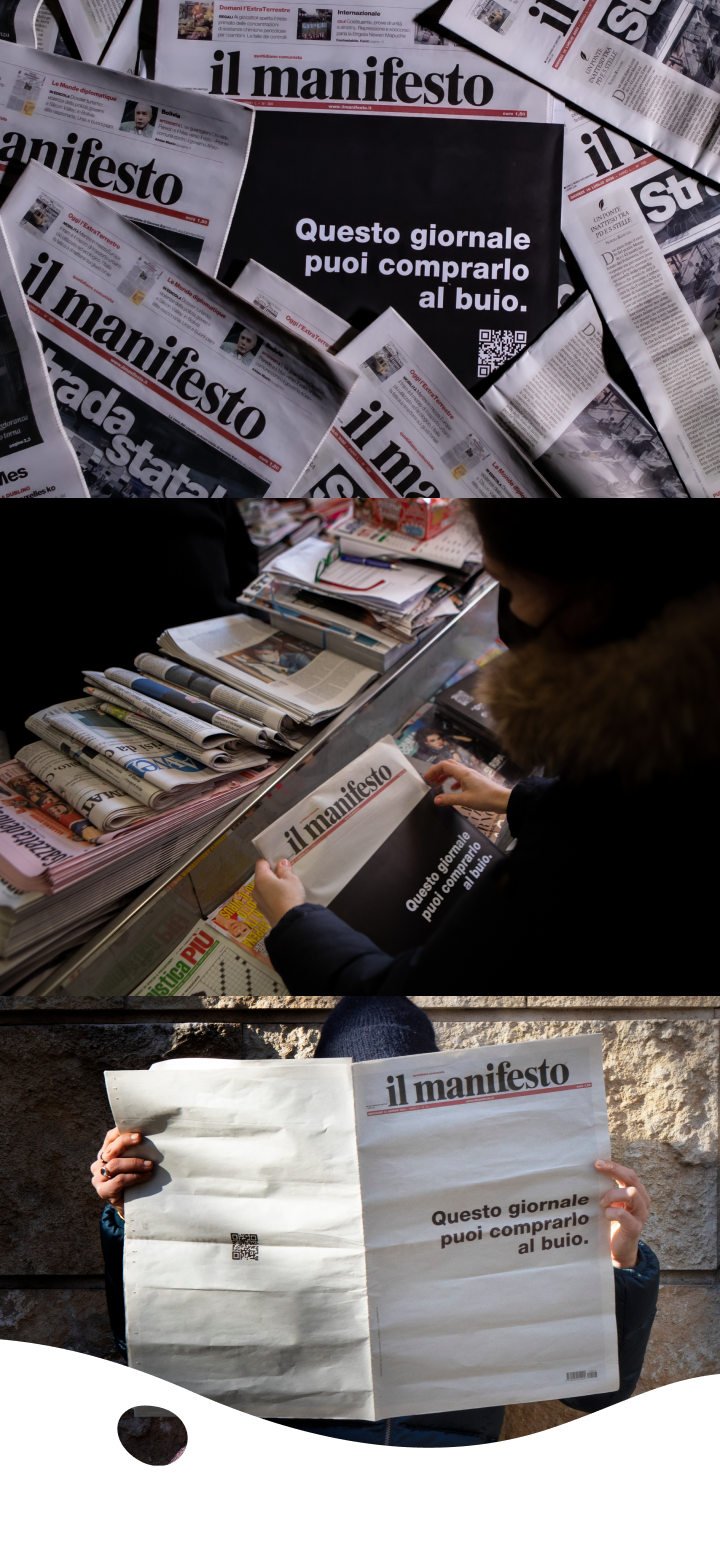 Digital
For the digital launch, we prepared dedicated social assets and a content strategy for the campaign's progression. Both the online and offline materials featured a link to the subscription campaign's landing page we designed for the occasion.