Ronald McDonald Foundation –
House words
Latte Creative worked on a new 5X1000 campaign for the Ronald McDonald Foundation that could contribute to an increase in preferences for the year 2022 and strengthen the Foundation's positioning as a promoter and facilitator of Family Centered Care in Italy.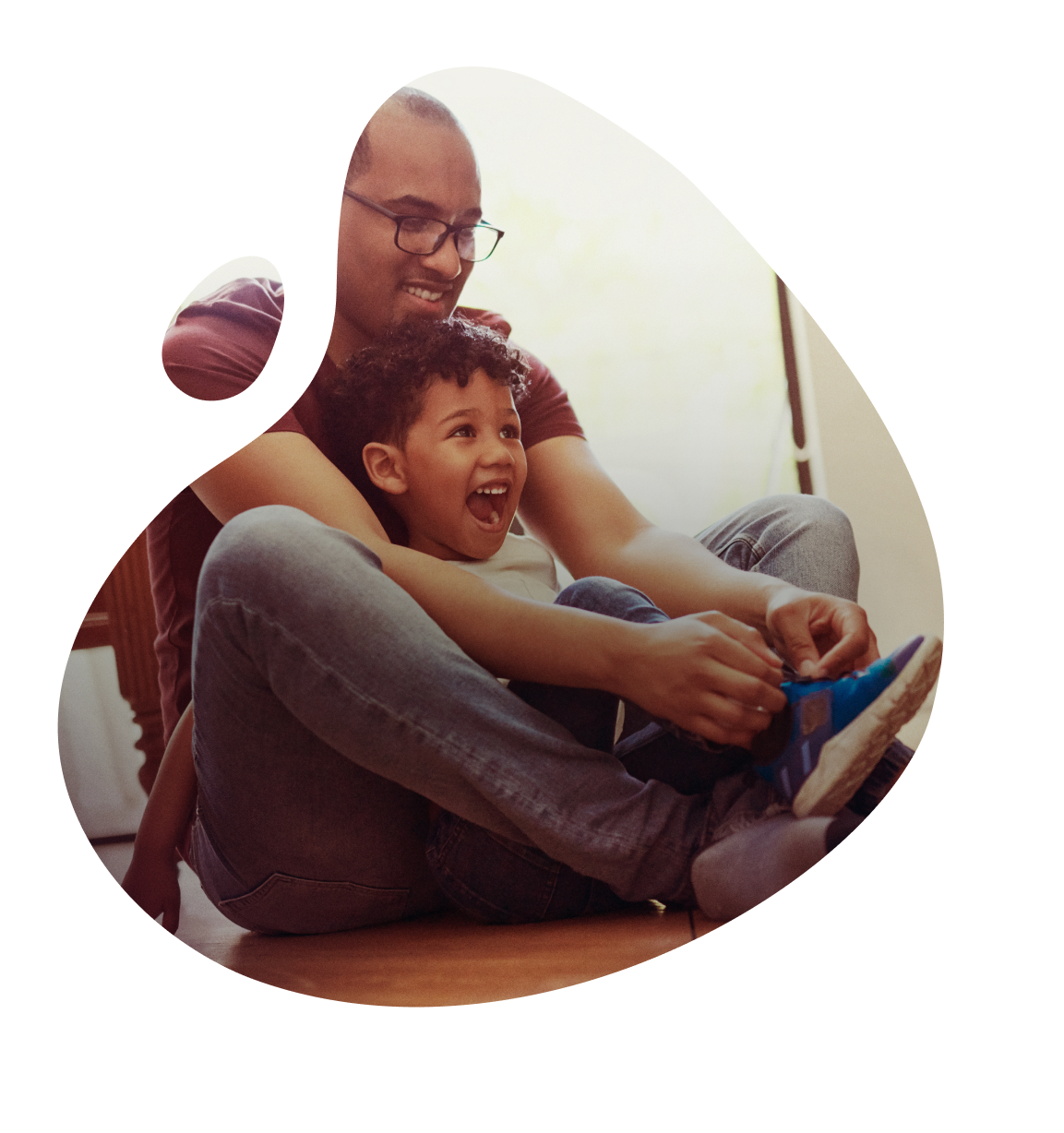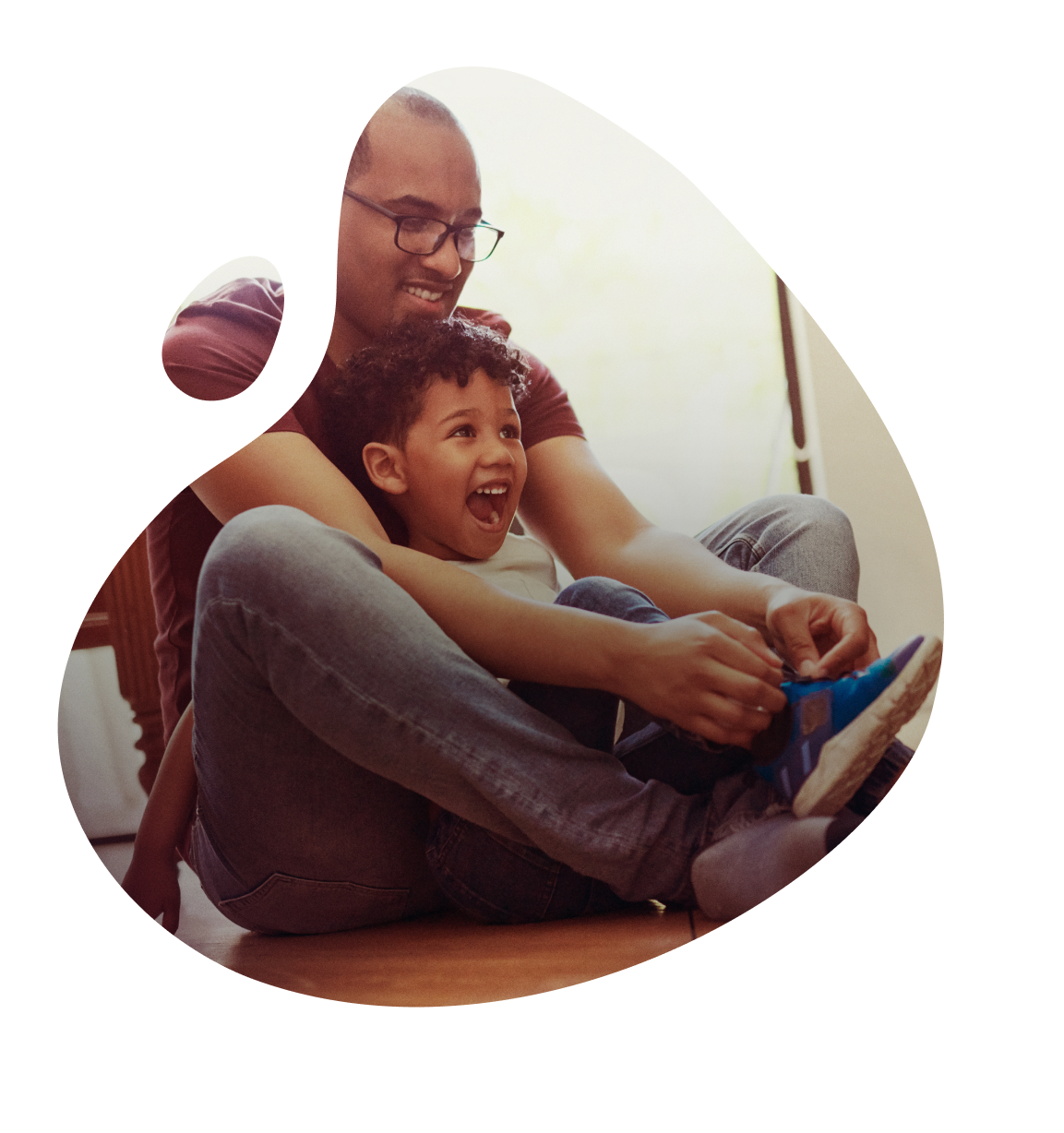 Concept
The Ronald Foundation guarantees to ill children being treated in hospitals far from home the closeness of their families, protecting their daily lives in a delicate moment. But what is a family's everyday life made of? Of affection and company, of course, but also of small reproaches and rules that form a shared family lexicon, which has become the protagonist of the campaign: in extraordinary times we understand the value of the details that are preserved in the Ronald Houses and in the Family Rooms,, becoming part of the cure.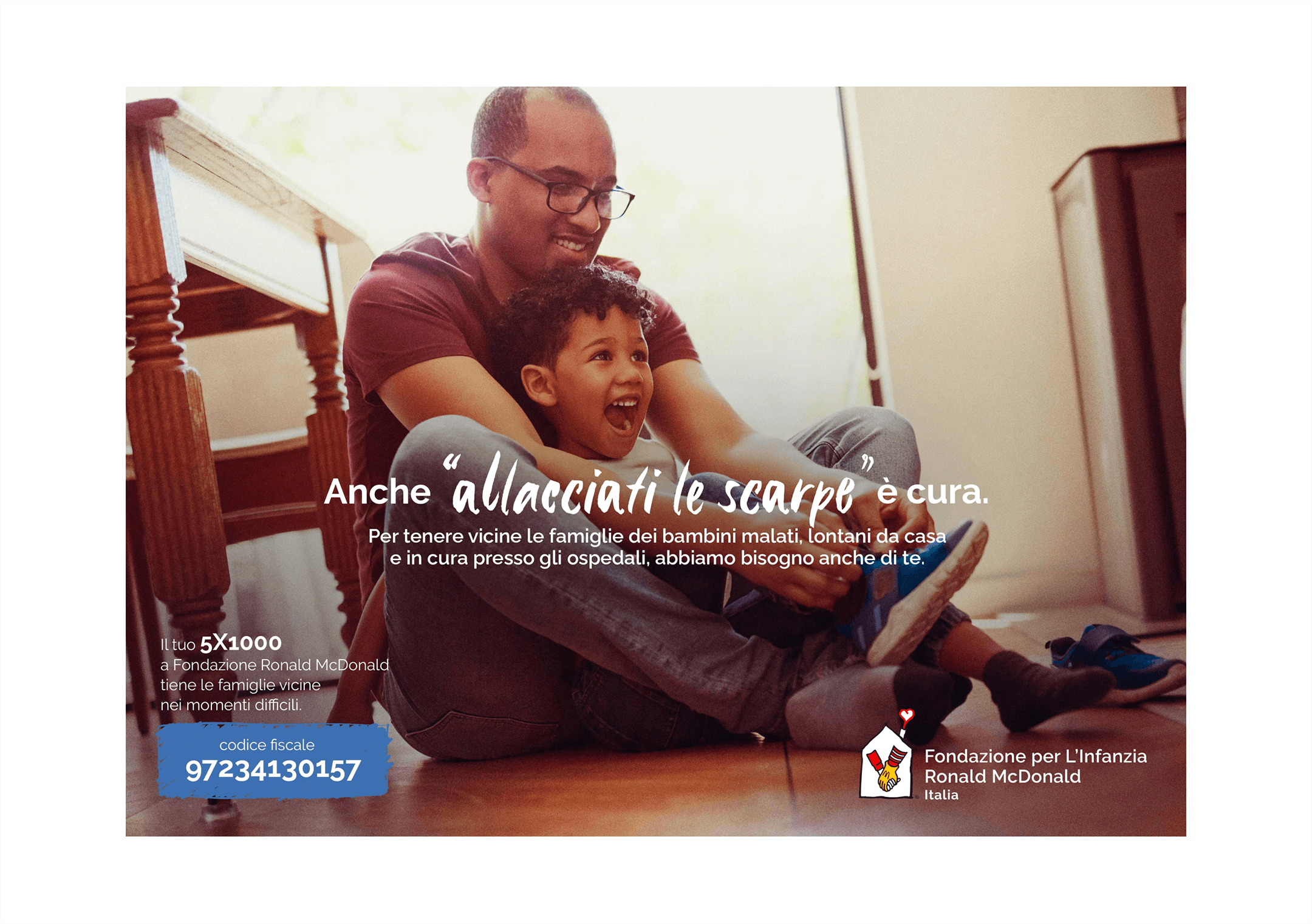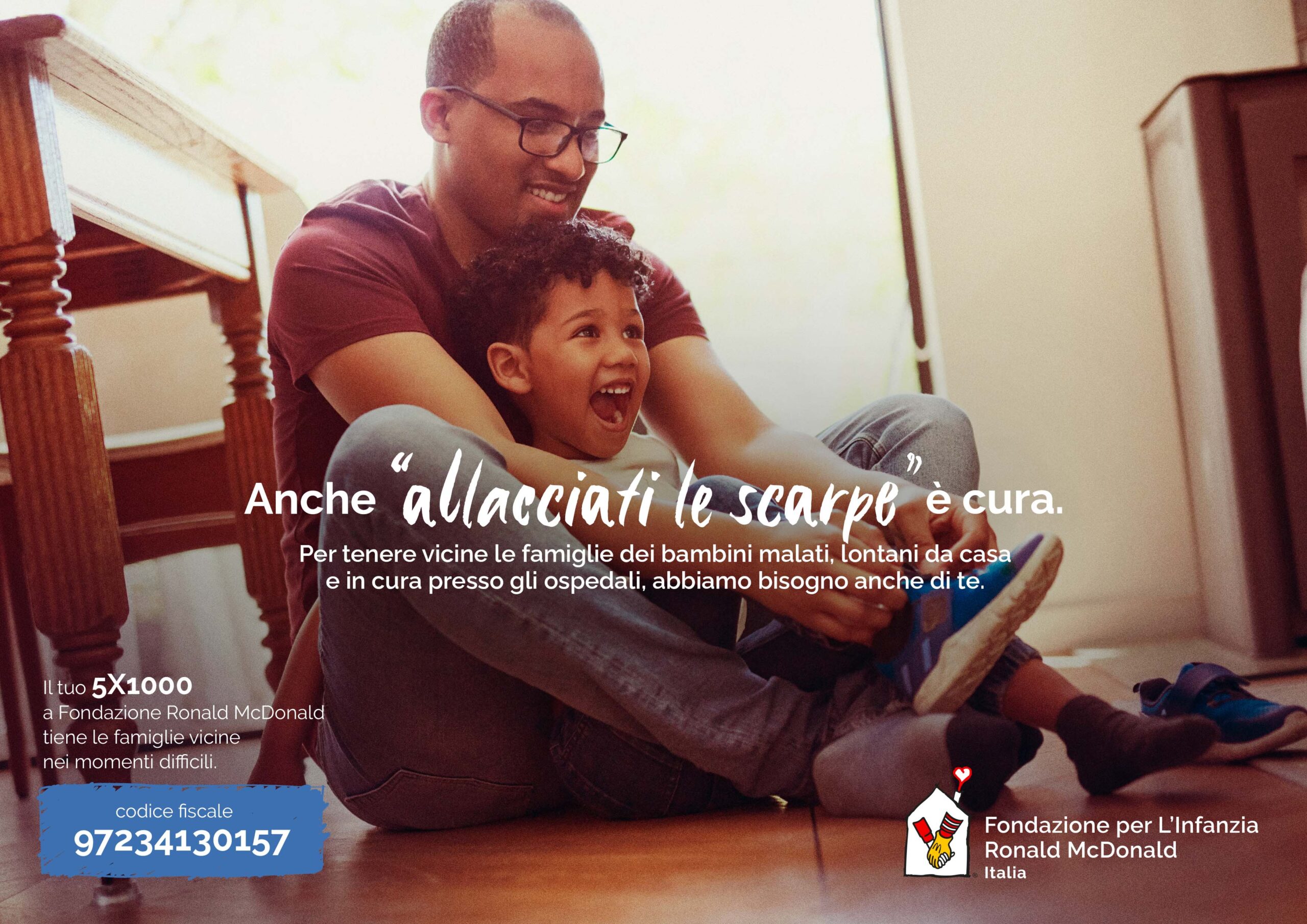 Visual representation
For the multi-subject, we chose the warmth of a photographic treatment, three shots that – in line with the headlines – show moments of family life in which children and adults interact in the tenderness of habits, moments that the donor can protect with his signature for the Ronald Foundation.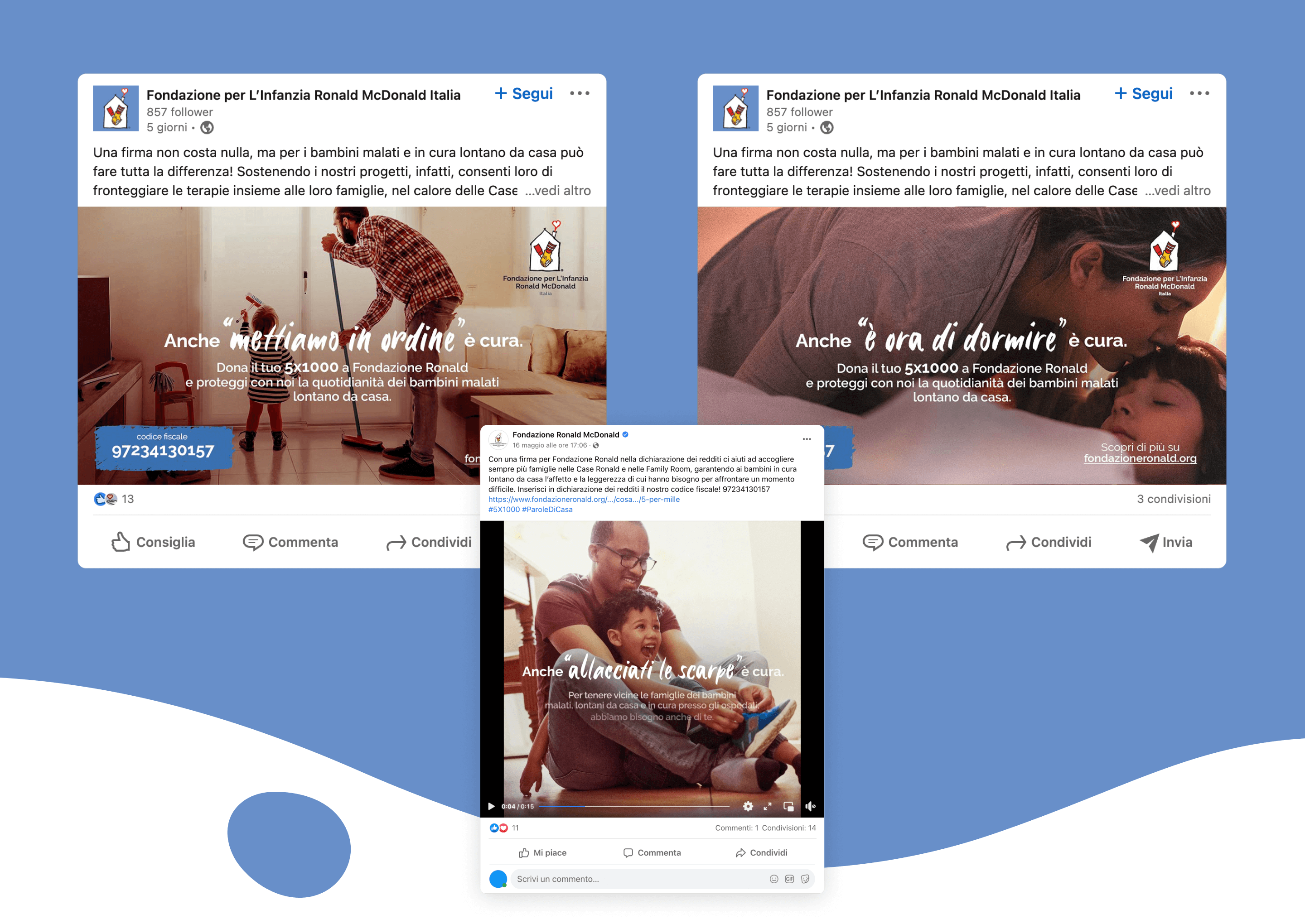 Adaptations
The creativity has been adapted to be disseminated on all the digital channels of the Foundation, on the kiosks of McDonald's restaurants, and in various offline assets: postcards, magazines and badges for the volunteers and employees of the Ronald Houses and Family Rooms!